With a stunning selection of paint colours to choose from, every front door design can be as unique as your home. This year, more customers than ever before are making statements of style with pastel shades. Our Victorian pink front door has seen unprecedented levels of demand and the colour – in all of its hues is perfect for adding instant kerb appeal.
Warm to Pink
Pink is still having a major design moment. It's a wonderfully versatile choice and a fresh alternative to the usual neutrals. When deciding on your shade of pink, it's worth considering whether it suits your existing exterior.
You may opt for a 'dusty', 'pale', 'baby' or 'bubble gum' pink. Each one can beautifully complement features such as white pilasters, greenery that frames an entrance and original monochrome tiling – a popular feature on pathways and doorsteps of Victorian homes.
What It 'Says' About You
Pink, in all its forms, has many positive associations. It signifies creativity, care and passion. By using this playful colour on your front door, it adds personality and panache, boosting your homes curb appeal and makes stepping inside all the more inviting.
Ways to Use Pink on Front Doors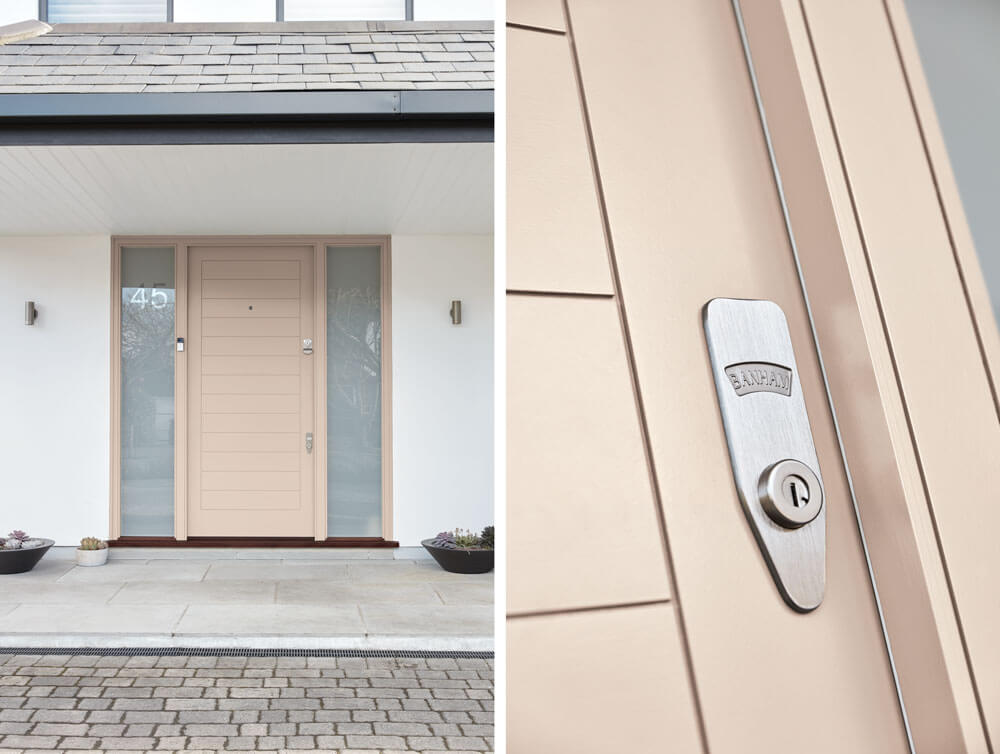 1. Milk Thistle Contemporary Door with Chrome Door Furniture
Our Milk Thistle paint colour is bringing kerb appeal to stylish homes across the capital. This stylish colour has a dose of yellow pigment which helps to create the softest blush shade for a soothing finish, a perfect match for warmer whites. This stunning colour brings doors up-to-date and looks incredible on plain panelled contemporary front doors with opaque sidelights.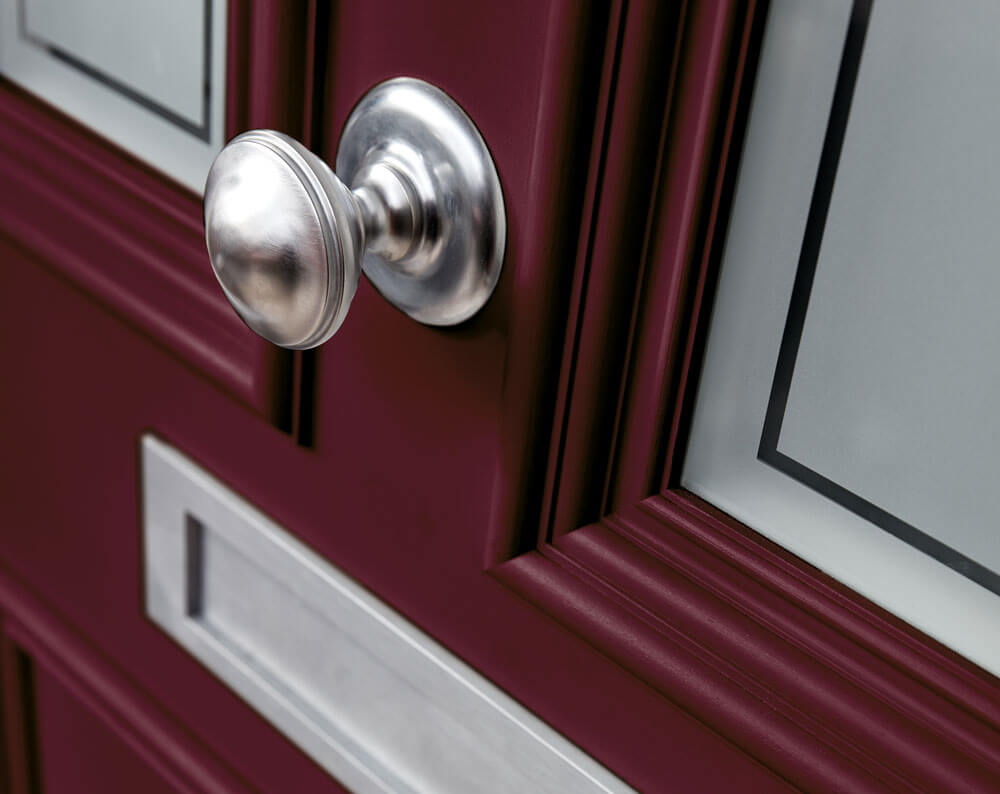 2. Raspberry Victorian Door with Nickel Finish Door Furniture
A deep shade with classical undertones, this rich raspberry pink has hints of green and blue giving this hand-painted Victorian door a sophisticated and luxurious finish.
3. Rangwali Pink Victorian Door with Brass Door Furniture
Farrow & Ball's paint colour Rangwali takes its name from the powder thrown during the Holi festival of colours in India. A deep dusky pink it complements vivid greens and brickwork perfectly.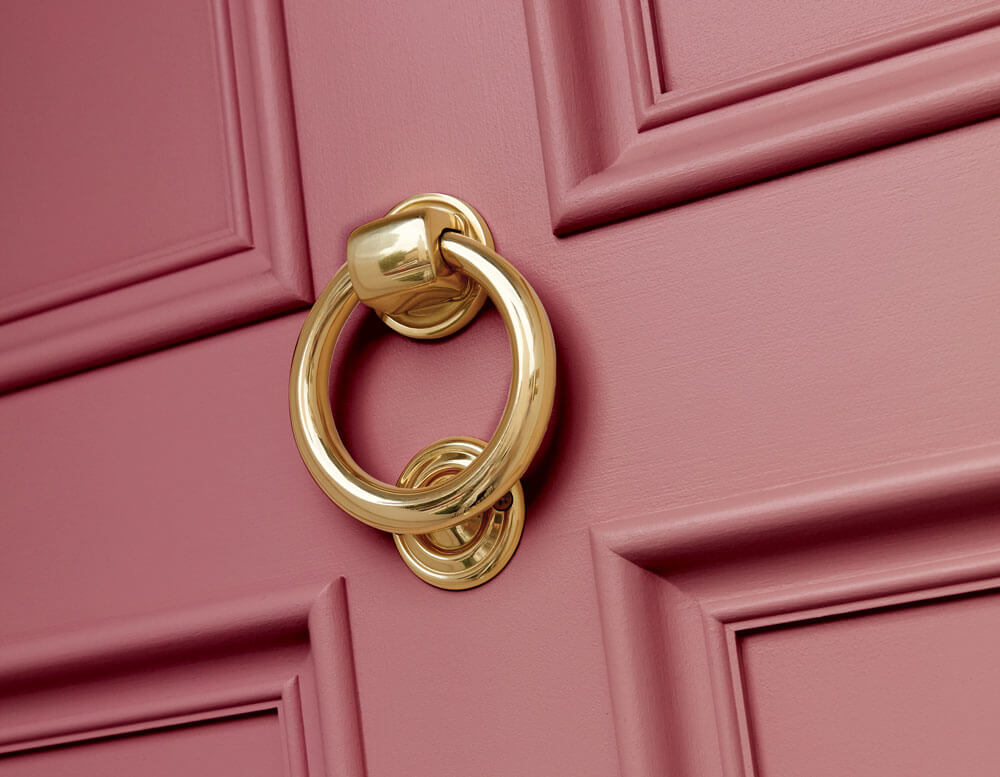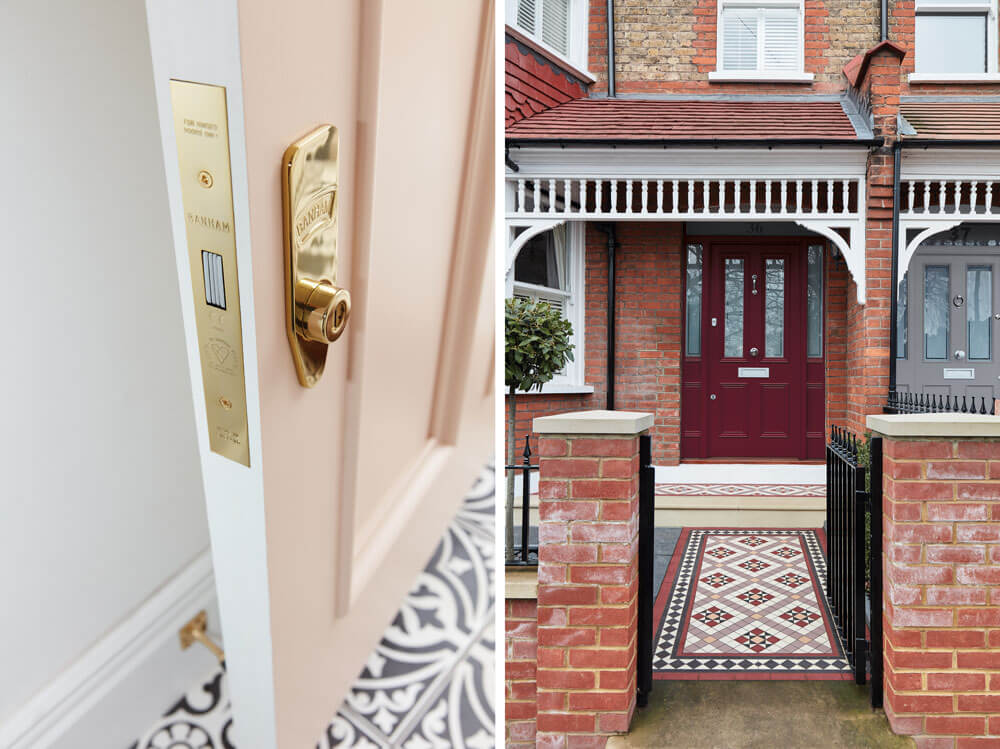 Styling a Pink Front Door
Pink is versatile, making it quite an easy colour to pair. Before you take the plunge into pink, imagine your home in all seasons; will you have foliage or hanging baskets around your door? What colour is your paintwork or plasterwork? What will your rose-coloured front door look like in your neighbourhood? Thinking of your environment and the long-term colour commitment will help you to get the shade just right.
Click here to discover our complete collection of hand-painted front doors or request our new brochure today.