Your entrance is where first impressions are made. As the face of your home, it should beckon visitors in, set the tone for what's to come and reflect your personality, creating moments of joy every time you step over the threshold.
There are many ways to enhance the look and feel of your entry, from incorporating mood-boosting front door colours to swapping out your planters. Here are a handful of our favourite front door decor ideas that add kerb appeal and personality.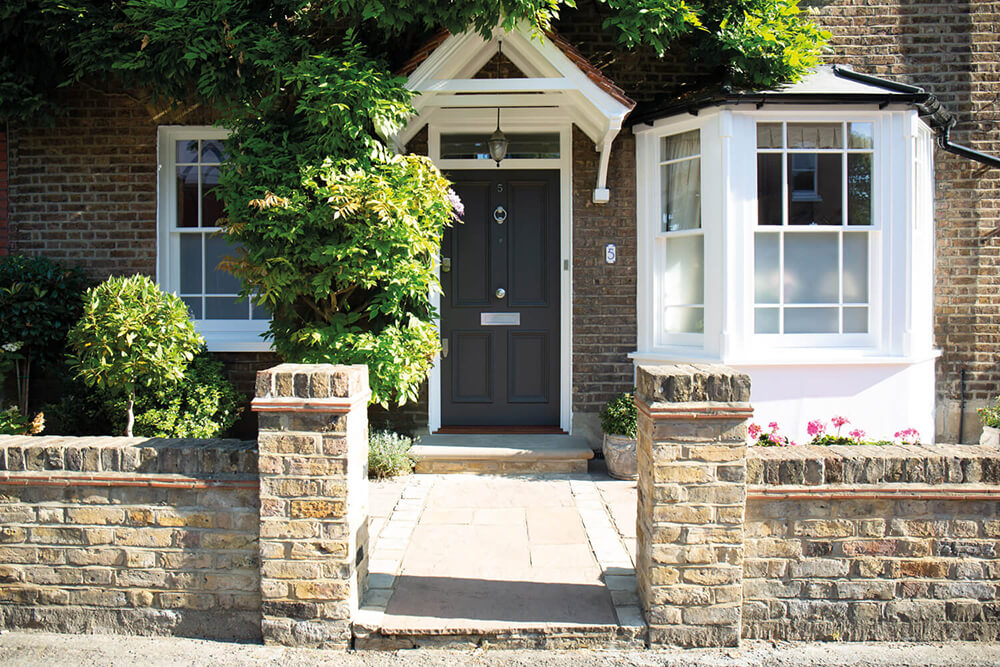 Design a New Front Door
Your front door is the focal point of your home's entrance, so why not make it unique to you? Consider designing a bespoke front door that reflects your personality and property style. There are countless ways to make a statement with your front door, from bold colour, innovative glazing ideas and gleaming locking systems.
Plants with Personality
Plants are a fantastic way to add a touch of life and colour to your entrance. If you have the space, consider creating borders. Choose planting that embodies the tone and character of your home – think about textures, colour, height and suitability. If you're planting at the side of the house, think about window height. Shrubs such as Daphnes or Lavender are perfect near doorways or along borders where you can enjoy their fragrant scent and beautiful blooms in the summer.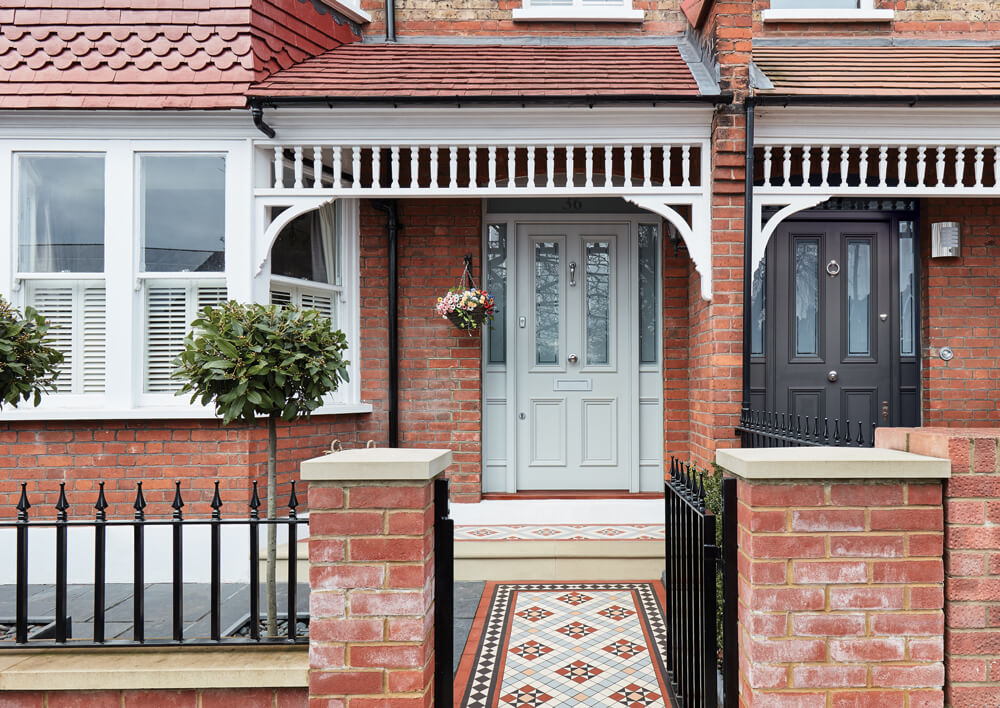 Garden Planters and Baskets
If you're limited in space and want to add greenery, consider placing pots by your front door as an endnote to your garden path. Hanging baskets or window boxes are also a fantastic way to add a pop of colour with seasonal bedding plants like pansies or petunias and herbs like rosemary or thyme to give your guests a fragrant welcome.
Decorative Urns
A classic way to add style to your front door is with the use of urns. These timeless pieces can hold beautiful plants, topiaries, or even a small fountain. They come in various styles and sizes, so you'll easily find one that suits your taste.
Unique Front Door Numbers
Updating your door numbers or external letterbox can easily add style and personality to your entrance. Create a modern look by experimenting with fonts and sizes, or choose a bespoke style that coordinates beautifully with the period features on your home's facade.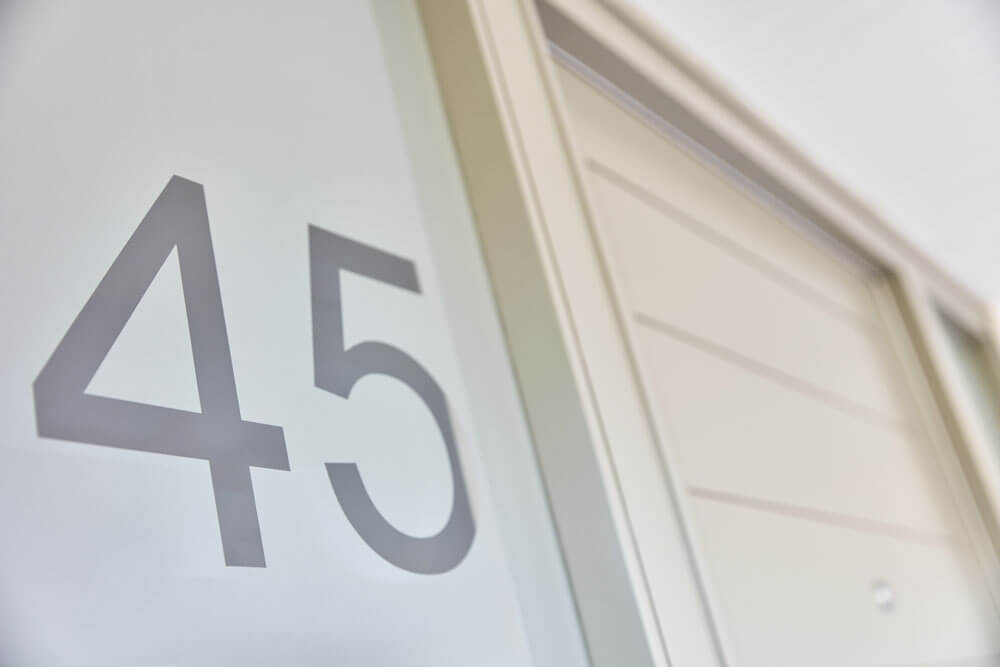 Bring Light to Your Entrance
Outdoor lighting not only adds a level of safety to your entrance but also creates a warm and inviting glow. Garden wall lights or ceiling-mounted lanterns are great if you want to elevate the look of your entry. Solar-powered lights are also fantastic, providing an eco-friendly way to light your pathway or porch.
Paths with Personality
If you are renovating the pathway leading to the front door, selecting a material that matches the style of your home and front garden is essential. For instance, neutral pavers would be a stylish choice if you own a contemporary home. Traditional monochrome tiles can complement a Georgian-style porch beautifully, whilst a country cottage can look charming with impressive stones or cobbles leading up to the entrance.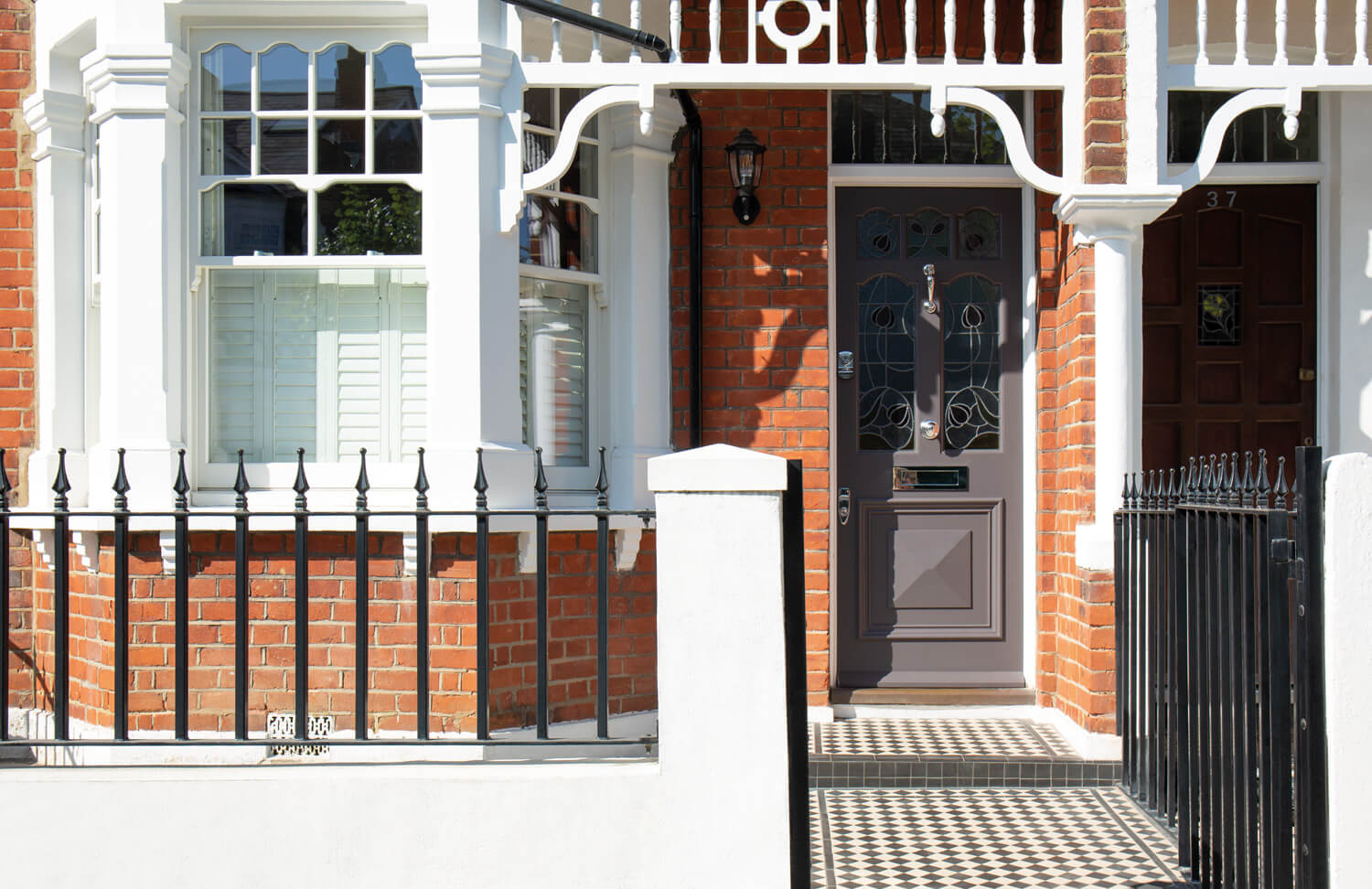 Don't Stop at The Front Door
Showcasing your personality shouldn't be confined to your front door or within other popular areas of the home. The hallway is one of the most overlooked spaces when it comes to interior style. However, there are so many easy ways to add character and flair to this space, including:
Hanging family photos or artwork on the walls.
Adding a decorative coat rack.
Updating your lighting.
Placing a colourful rug at the door to greet guests.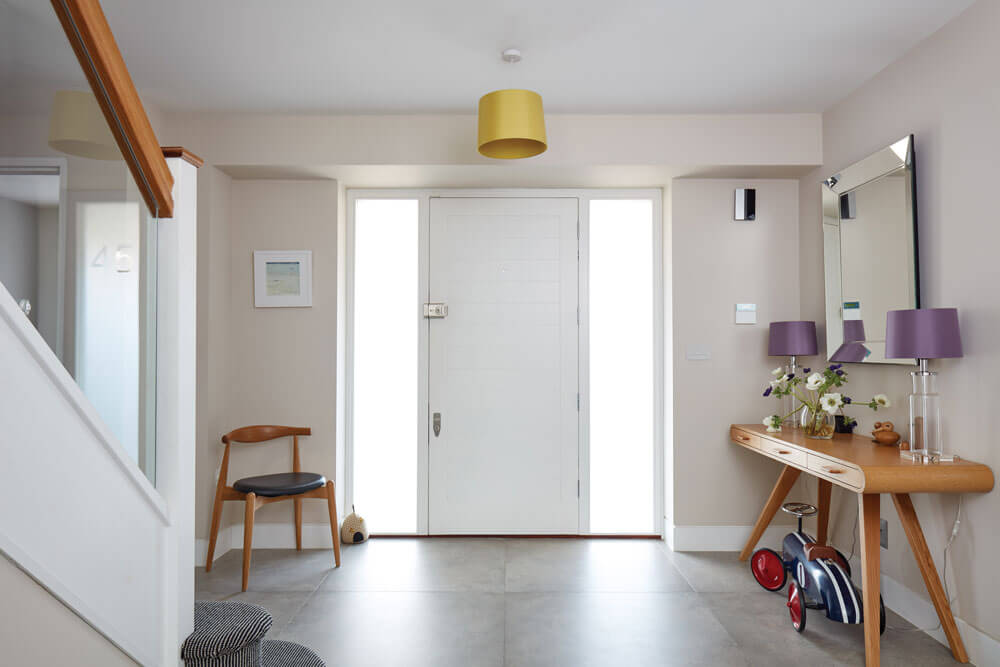 Clever storage solutions can add much-needed personality and functionality to your entrance. A decorative bench or storage ottoman can provide a place to sit and store shoes. Rummage in reclamation yards or antique stores for vintage mailboxes or hooks. You can also create an organised system under your stairs for bulky outerwear, brollies and boots.
From designing a bespoke front door to incorporating plants and adding creative storage solutions, there are countless ways to make your entrance inviting and full of personality.
For more information on how we can enhance the look and feel of your home, request our free brochure today.