Contemporary architecture is both beautiful and functional, which is one of the reasons it has flourished as a style. Identified by their sleek, straight lines, the use of sustainable materials and an opportunity to experiment with fresh ideas in design, new buildings can be anything from unusual and quirky or stark in their simplicity. Whether you're building a home for yourself from the ground up or are investing in a recently constructed home, there's no better way to stamp your personality on the finished article than with a hand-built contemporary front door.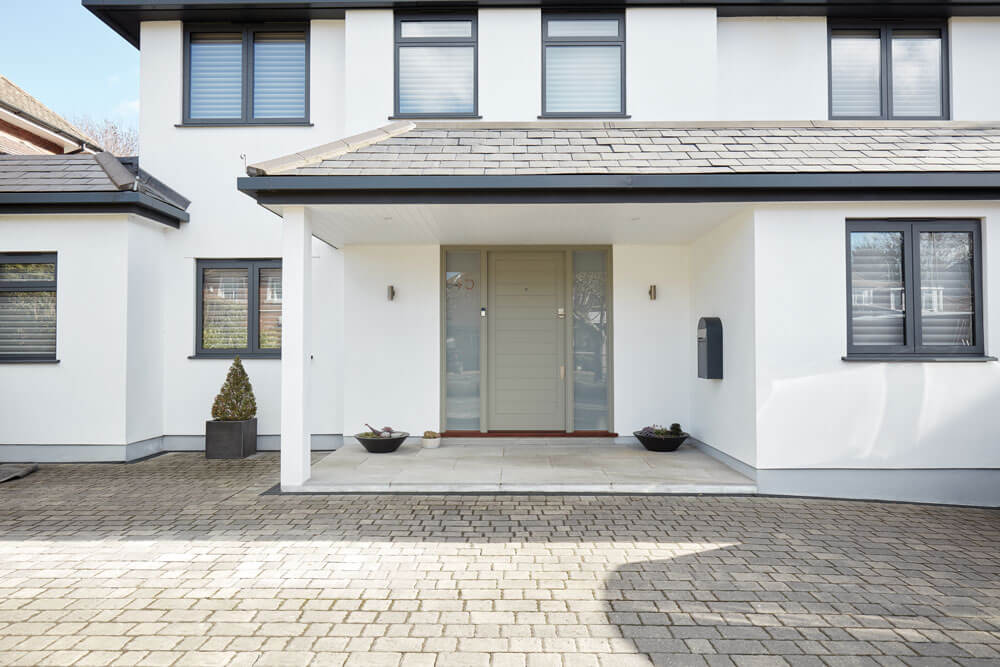 Instant Kerb Appeal
No matter how impressive your interior design is, the front door is what every visitor is greeted with when they approach your property. A well-presented, beautifully painted and solidly constructed contemporary front door simply sets the scene for the delights inside, giving everyone a great first impression. Whether you're in 'renovation mode', you've just moved into a new place and want to invest in something that's 'you', or you're putting your home on the market, a contemporary front door ensures the property has a finished look with plenty of kerb appeal.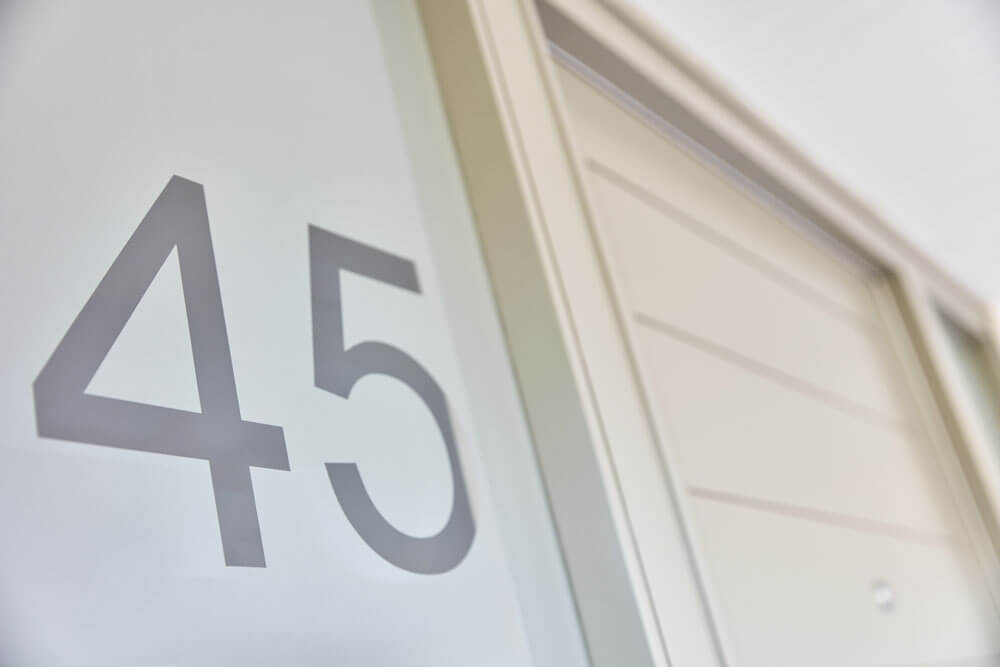 How to Choose a Contemporary Front Door:
Front Door Styles
Contemporary front doors are often stunning in their simplicity with none of the ornate detail that is so beloved on doors from an earlier era. That's not to say that a contemporary front door is dull – in fact, many have the 'wow' factor in that they are unique to that particular property and sized to perfectly fit doorways with extra height or width. Some may have simple door furniture that's over-sized or set onto the property's brickwork, leaving the door itself beautifully minimal. There are few hard and fast rules when it comes to designing a front door, and at London Door Company, our experienced designers and skilled craftsmen will work with you to create something that's truly unique.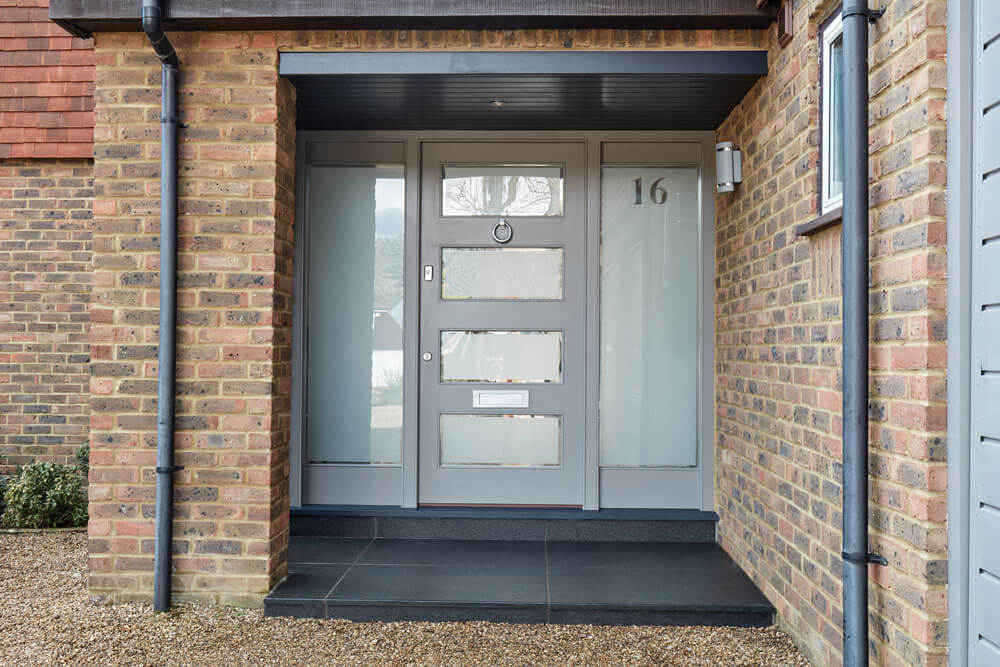 Colours
When it comes to colour, the possibilities are almost endless. While neutrals and naturals are an excellent choice, bolds and brights are equally sought-after to give a simple design extraordinary presence. At London Door Company, we offer a wide selection of beautiful paint colours that are expertly mixed to enhance the façade of your home. Modern homes with a linear or flat frontage can benefit enormously from having a contemporary front door painted in a bold or pastel shade. It helps the property to stand out and, unlike a period home in a conservation area, a modern home may not have to conform to caveats or restrictions when it comes to colour.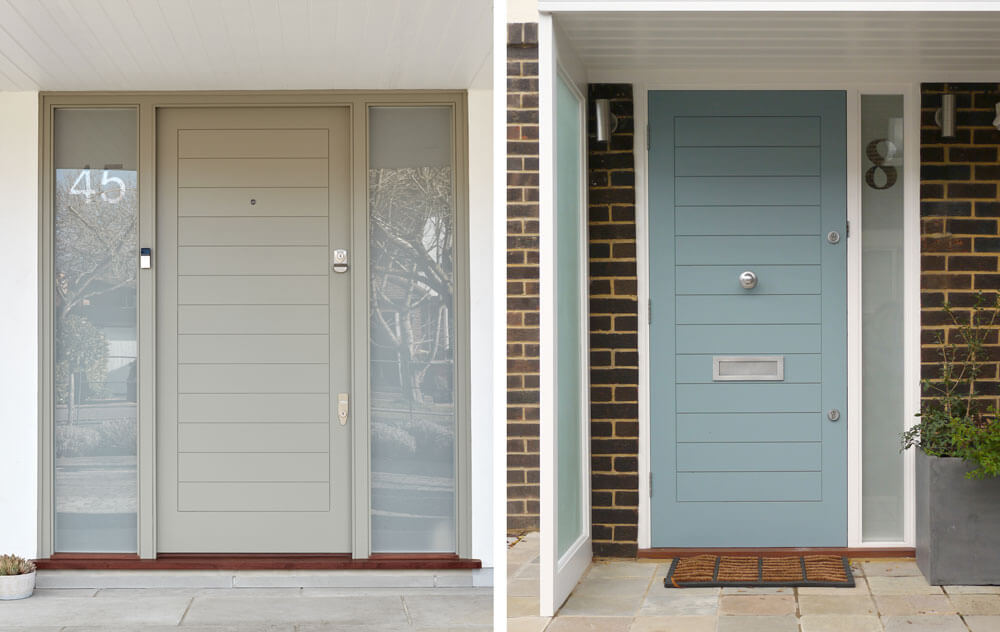 Door Furniture and Glazing
Simple, sleek and functional. Oversized or etched into opaque glass. Polished or matte. When it comes to door furniture and glazing, a front door can rip up the rule book. To further showcase the minimalist style of a contemporary front door, letterboxes and numerals can be incorporated into surrounding panels or wall-mounted onto the brickwork.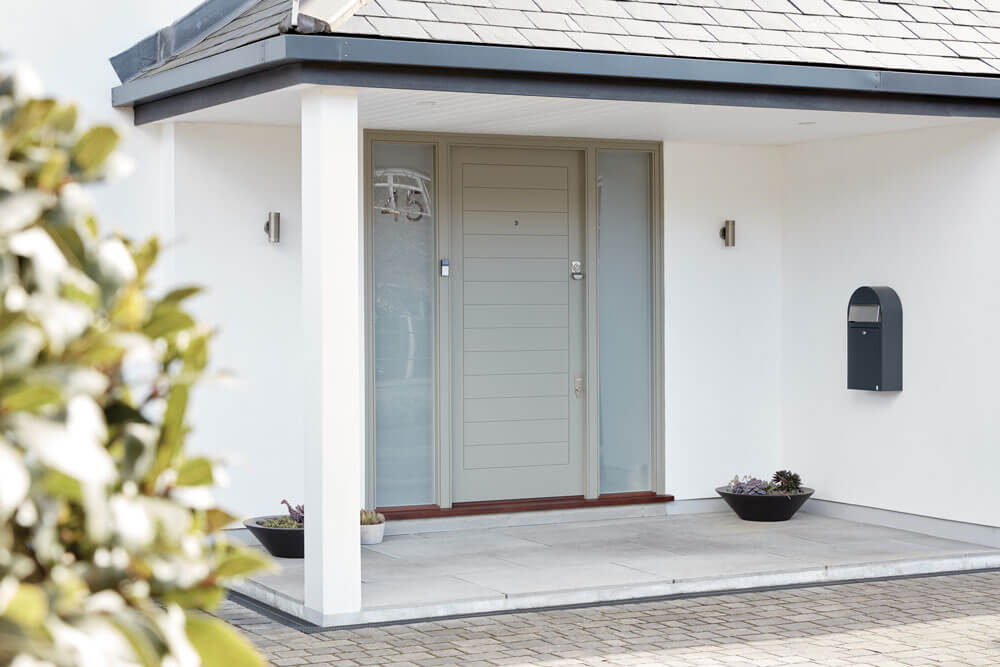 Discover how we can transform your home exterior by requesting a free design visit today.