A bespoke front door has more impact on your home than you might think. Not only does a custom-built door add major kerb appeal, but it can transform the entire aesthetic of the exterior of your home. You'd be surprised at how much there is to consider before taking the plunge with a new front door, from colours to leaded glass, hardware and security – it's also important to consider the architectural features of your home.
We spoke to one of our expert designers Charlotte, for her advice on all things to consider when planning your new front door design.
How do I choose the right colour for my door style and property?
"Consider the colour and finish of the house facade, style and colours of the front garden, as well as personal preference (you're going to be walking up to the front door most days). If you have unusual brickwork or tiling by the front of the house, these can play important factors in what colour front door will compliment the architectural features of your home."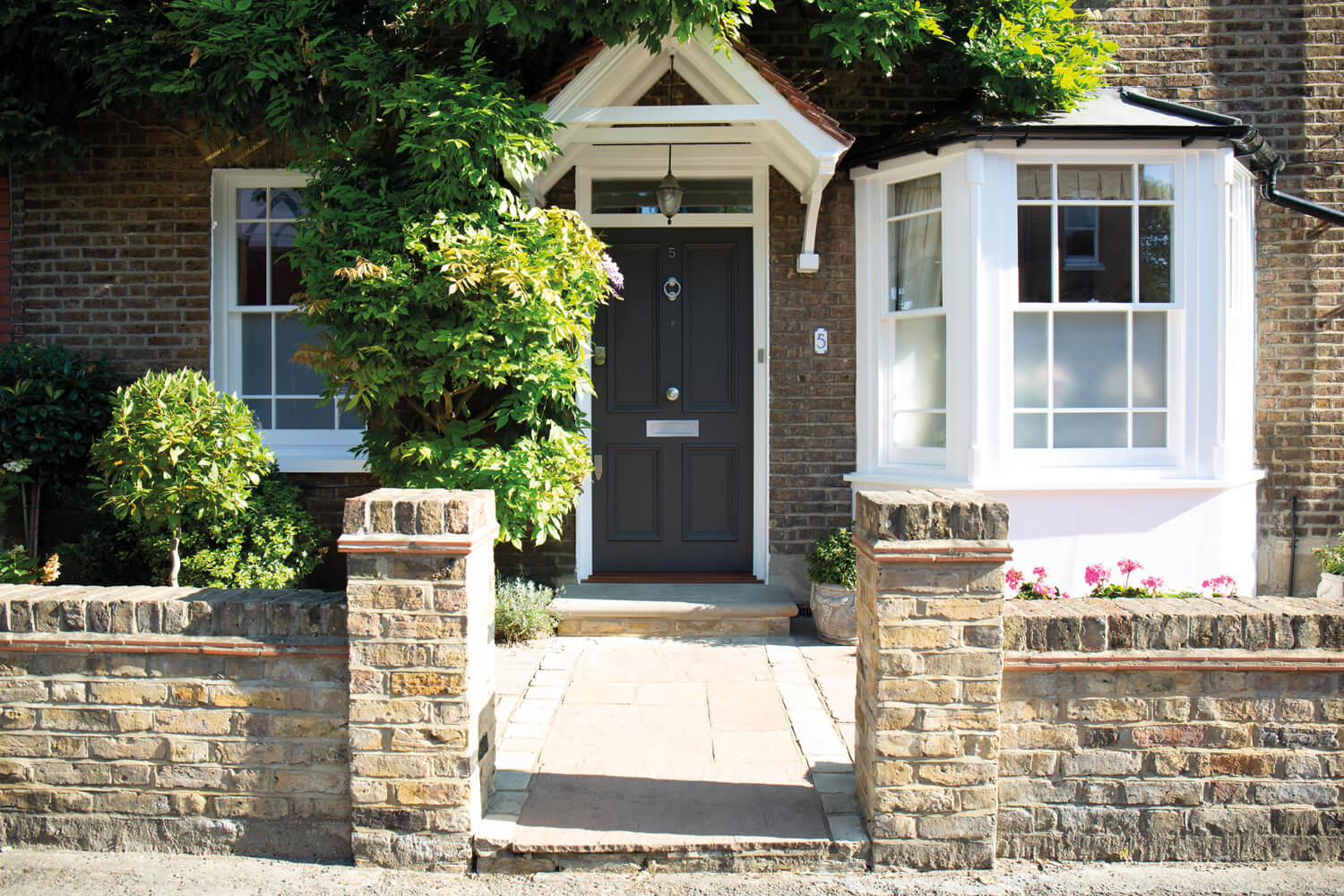 Which colours are trending this year? 
"Dark blues are very popular in 2021, our unique colour Oxford Blue is an extremely sophisticated option for period properties. Dark greens, such as our Chromium, Pewter and Regency Green are also very on trend. Greens often compliment red brick and tie in well with garden greenery."
What are the benefits of opting for a bespoke front door? 
"Quality is key; you can customise your new, heavy, solid door, choosing from our range of paint colours, hardware finishes, glass designs, whilst also selecting locks and hardware to suit your security requirements. We specialise in authentic period front doors, with original proportions and traditional features and leaded glass."
What are the main considerations to take in when planning a new front door? 
"It's so important that your door design compliments the style of house and era it was built in, London Door are experts in period property and we know exactly how to enhance the architectural features of your home. It's also important to consider sequencing, including whether you plan to re-decorate the hallway or re-do the front garden at a similar time. Security and aesthetic features of the new door are also vital to consider to ensure you get the most out of your design."
To speak to one of our expert designers, request a free no-obligation design visit today.