No matter what the Great British weather is doing, garden doors are a beautiful feature. Whether it's a pair of French doors overlooking a cottage garden or contemporary bi-fold doors that open out onto a seating area, garden doors let light flood through your favourite rooms and give you easy access to your outside space.
Whatever your house type, we can create a bespoke garden door that's just right for you – and we've plenty of styles to give you inspiration.
Pairs of Garden Doors
You don't need a standard size doorway to benefit from garden doors. Pairs of doors can replace a picture window or an old back door and are designed to be safe, secure and robust as well as lovely to look at. There are so many glass designs available, you can opt for fully or partially glazed to suit your house style and personal preference.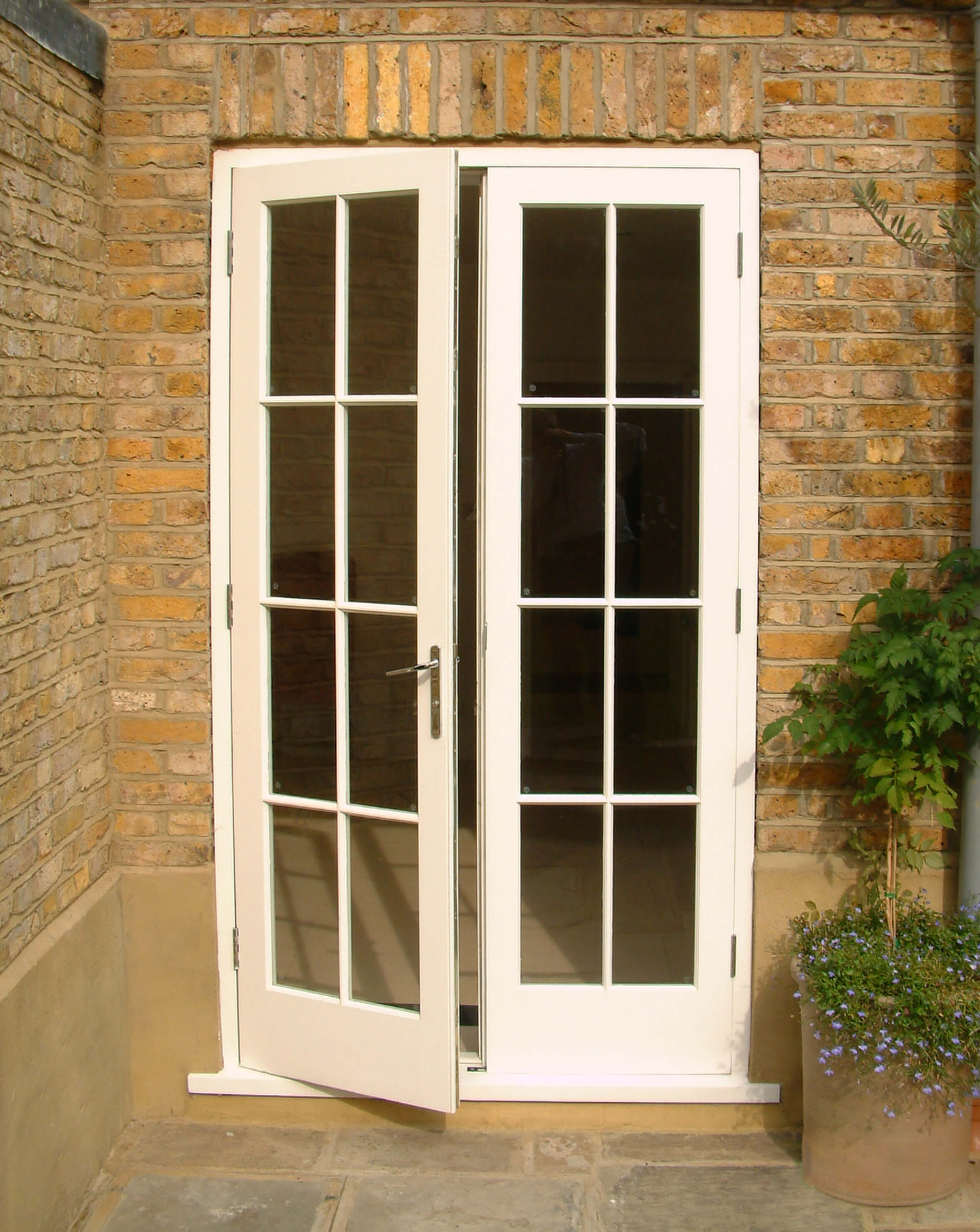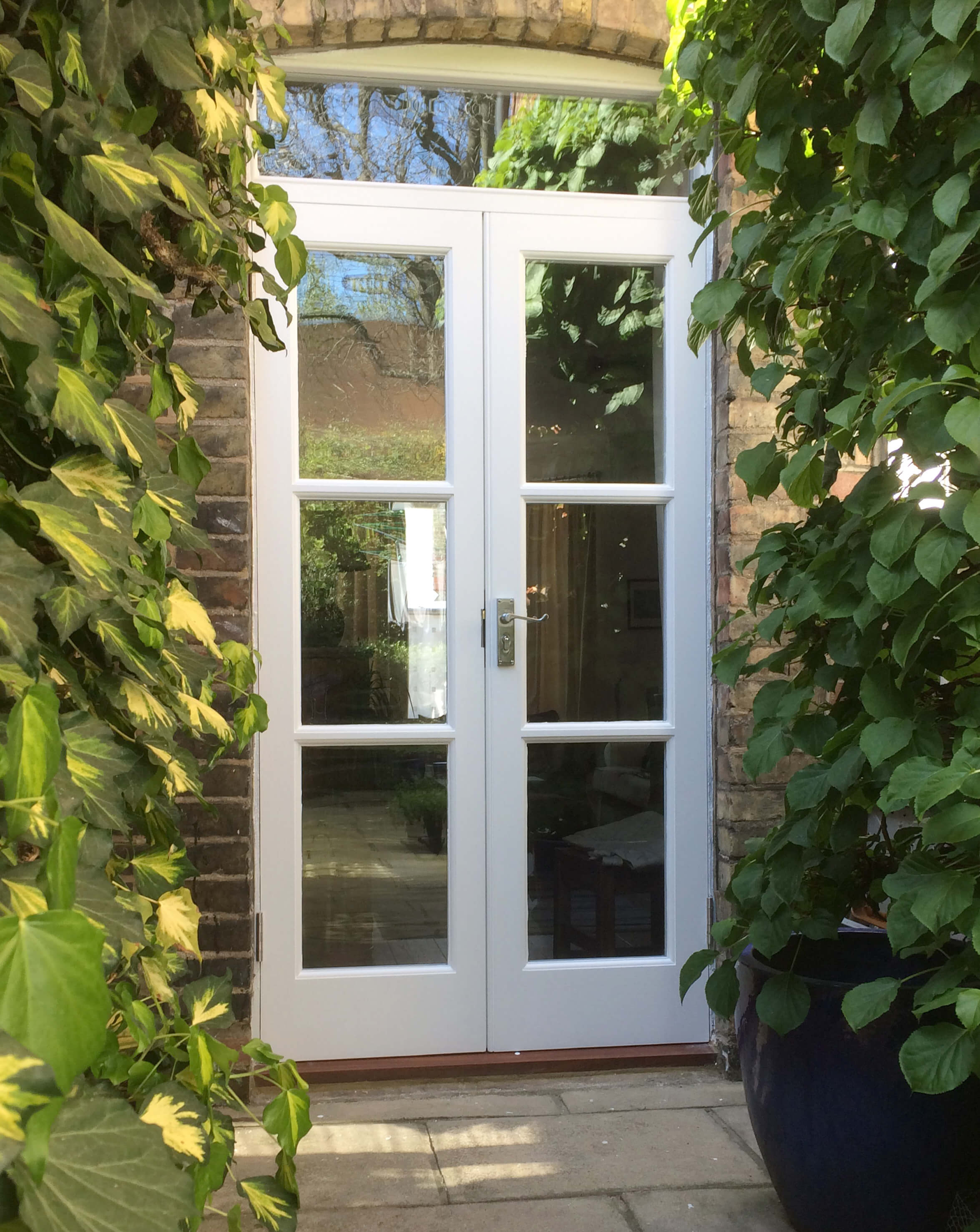 Wooden French Doors
Every garden door is made from high-performance, high quality solid wood and is hand-painted in a colour of your choice. Choose a colour that flows seamlessly with the rest of your exterior, or be bold and go for a shade that creates a statement in keeping with the period of your home.
White French Doors
City living can sometimes disconnect us from the peace and tranquillity of sitting outside in the fresh air. Garden doors let the outside in and help us to re-establish a sense of calm. Classic white can create a smooth transition and harmony between your indoor and outdoor living space.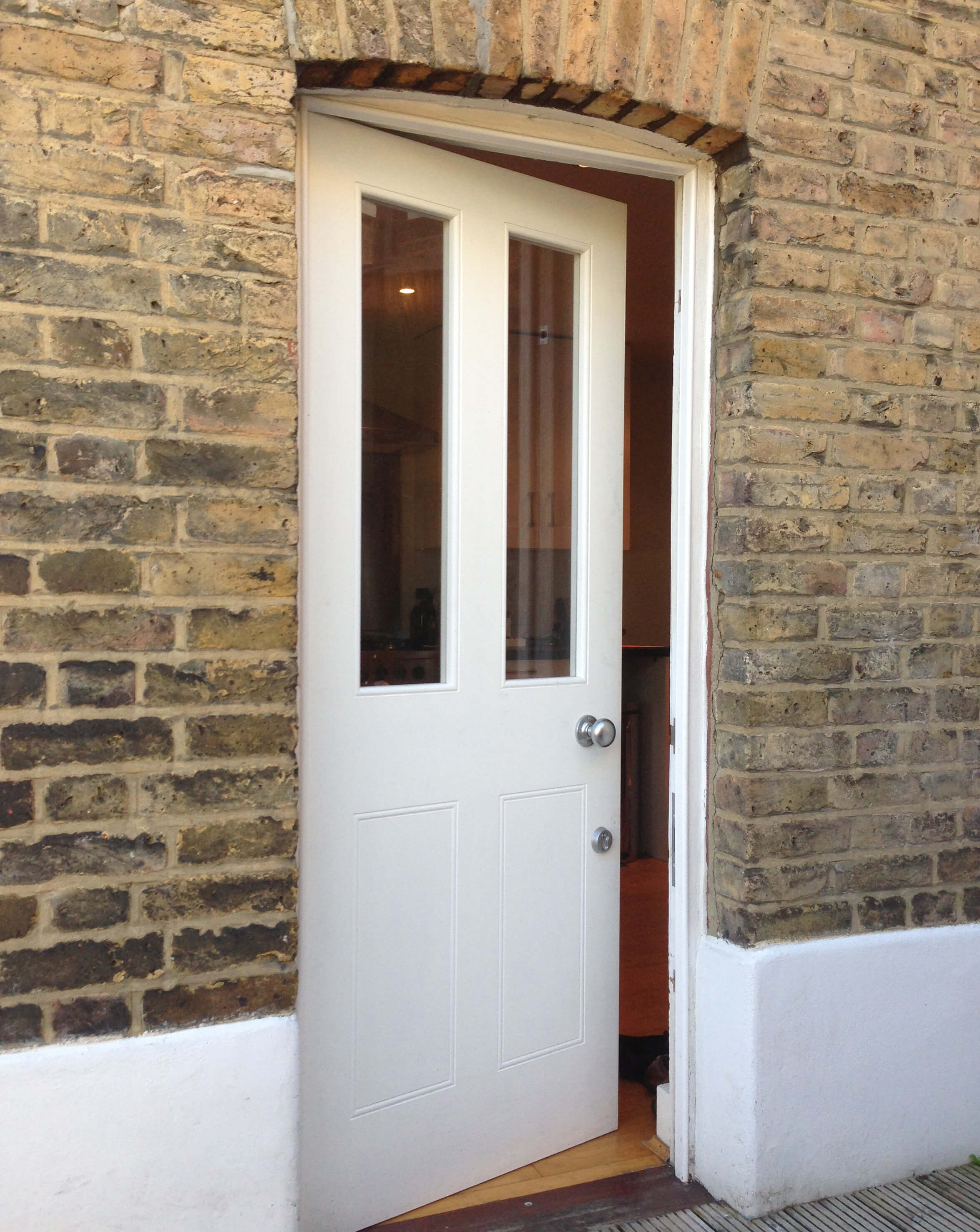 Glass Back Door
Simple glass back doors let in more daylight. More natural light creates an illusion of space and helps to make your favourite rooms look bigger and more welcoming.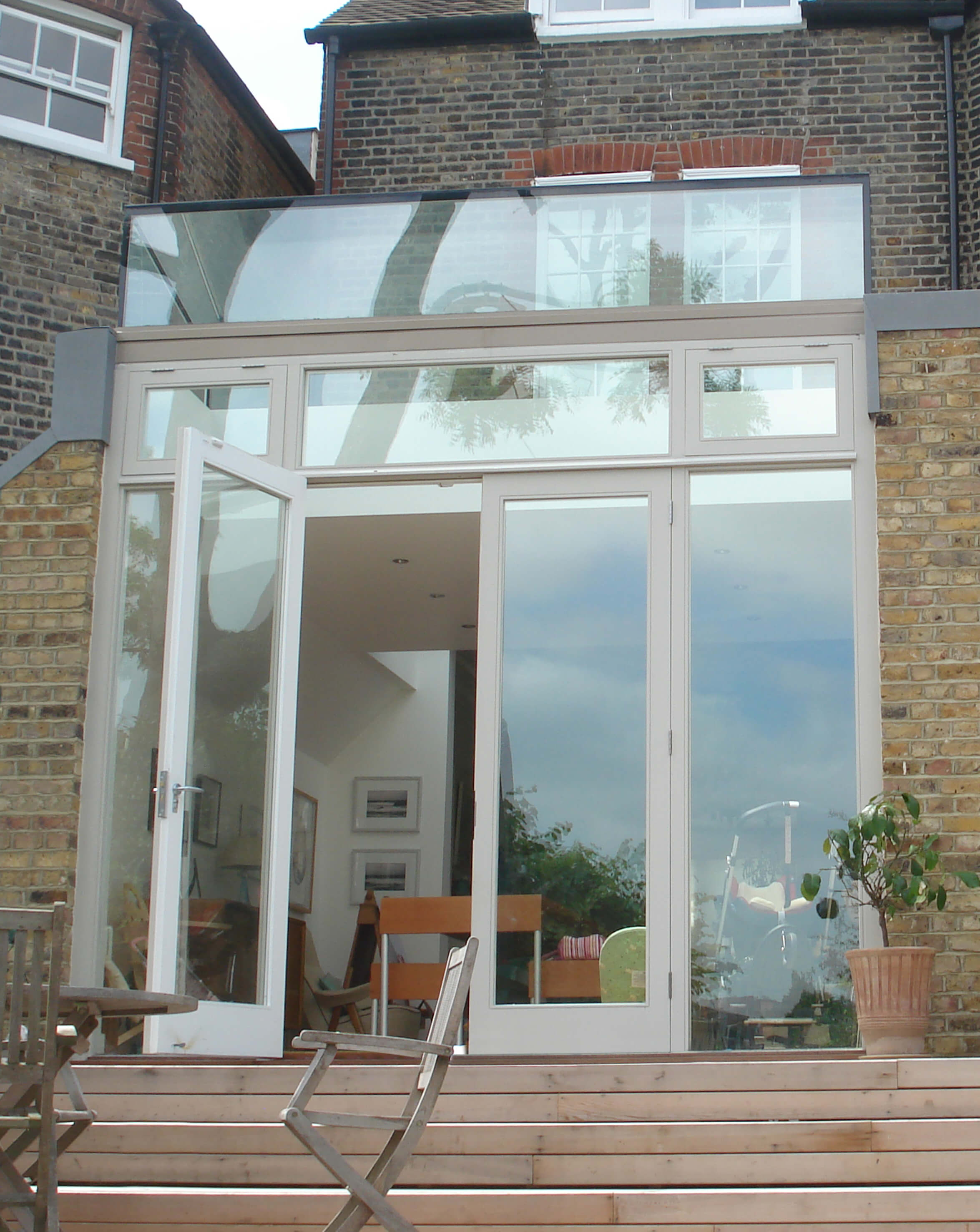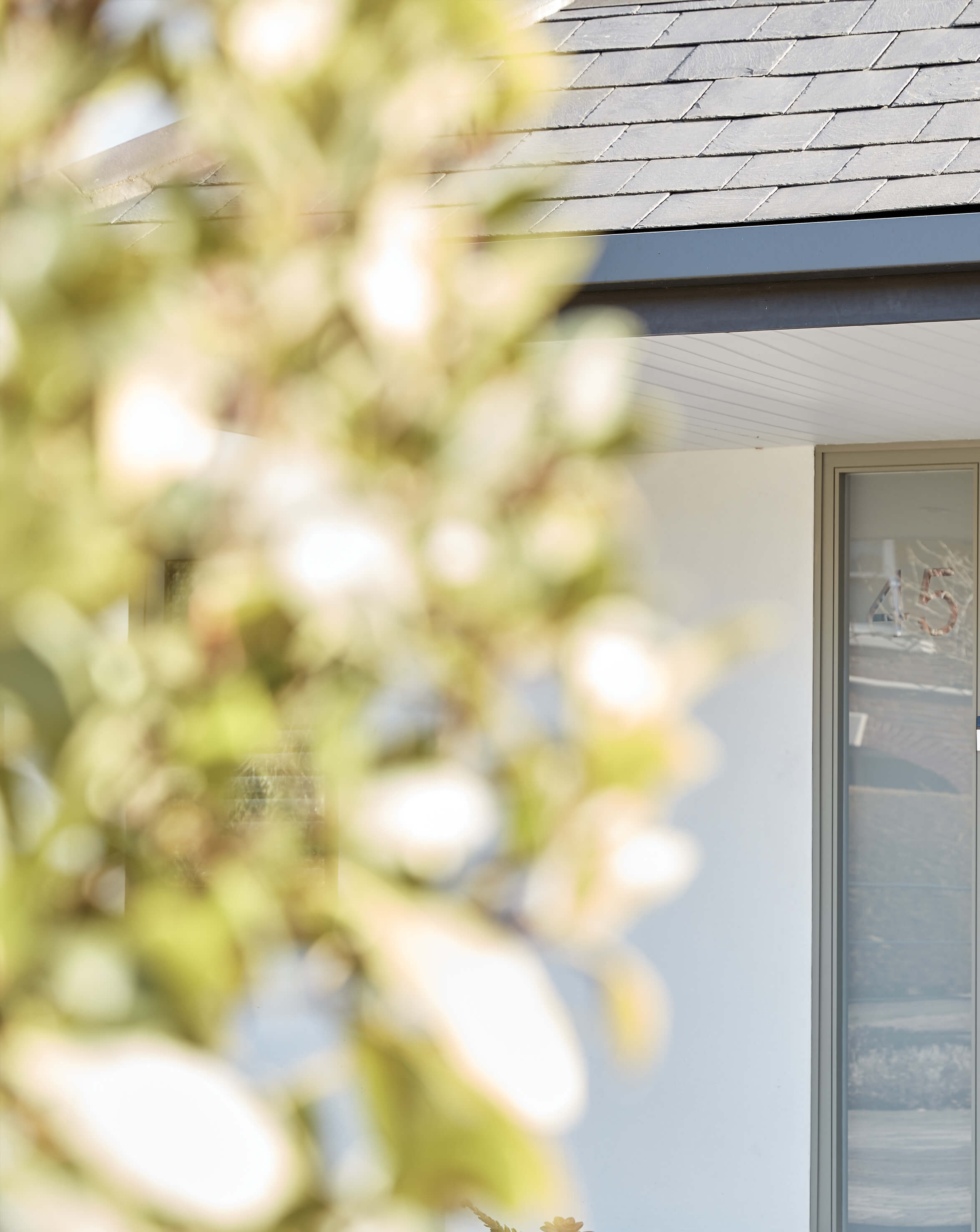 Perfect for Extensions
Partial brick or full glass extensions can create a large indoor-outdoor garden space that makes your whole house feel bigger and more spacious. It's a great way to appreciate your garden or patio even when the weather's not good enough to sit outside. Every design is created with you and your home in mind so you're sure to find the right style to fit the exterior of your home.