Green is a favourite for front doors as the colour suggests a warm welcome. Design experts often advise people who are struggling to sell their homes to paint their front doors green to enhance their home's kerb appeal. While this colour has been a popular choice for front doors since Victorian times, this year we've seen increased demand for green, in all of its various shades. So, if you're planning to do just one thing to enhance your home's attractiveness, investing in bespoke wooden doors, finished in a shade of green could be an inspired move.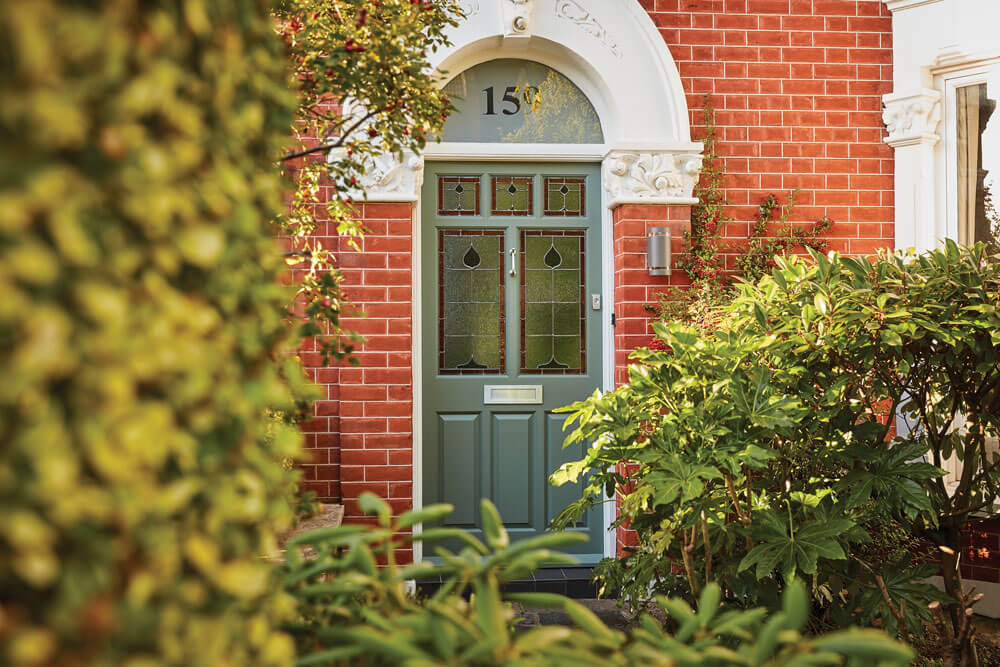 A number of factors will influence the type of 'green' you choose; the age and style of your home's architecture, its surroundings and, of course, your personal preference. In Feng Shui, many practitioners believe green front doors attract positive energy into the home, being the colour of both nature and money. If you're not sure which shade of green to paint your bespoke wooden doors, our designers will be happy to help; at London Door Company we have an extensive range of high-quality colours. To give you some food for thought in the meantime, take a look at the shades, some of our clients have selected.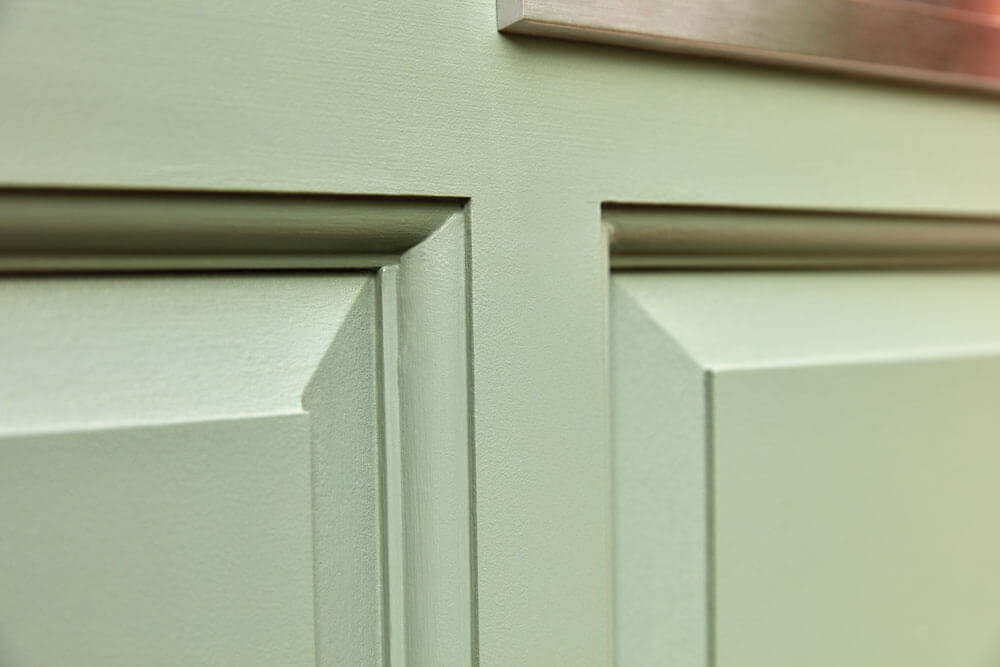 Sage and Mint Greens
Soft greens are a wonderful choice and give the exterior of period homes a stylish and contemporary feel. This bespoke wooden door is finished in Prussian Green. The colour complements the tones in the surrounding brickwork and contrasts beautifully with the home's pristine white stone and plasterwork at the entrance.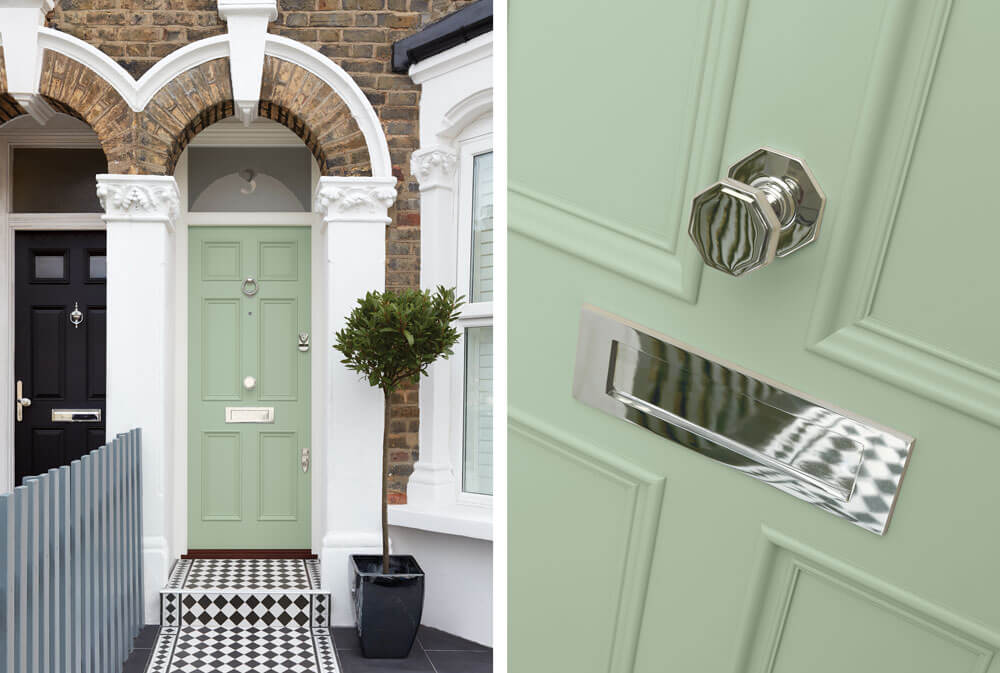 Classic Racing Green Bespoke Wooden Doors
The Victorians and Edwardians loved to make heads turn and selected luxurious statement colours for their townhouses that implied 'I've arrived!' Many imposing homes in the heart of London have classic racing green front doors that work wonderfully with the age of the buildings. This shade is glamorous and timeless. Brass door furniture adds to the sophistication of the finish while chrome door furniture gives the colour a contemporary edge.
Muted Greens
With so many colours to choose from the owner of this London home was spoilt for choice. They selected a shade of green from our exclusive heritage collection called Pewter. This gentle shade adds modern appeal to this classic Victorian front door and works wonderfully well with the property's naturally lush surroundings. It's in striking contrast with the traditional red brick and perfectly complements the stunning colours in the stained glass door panels.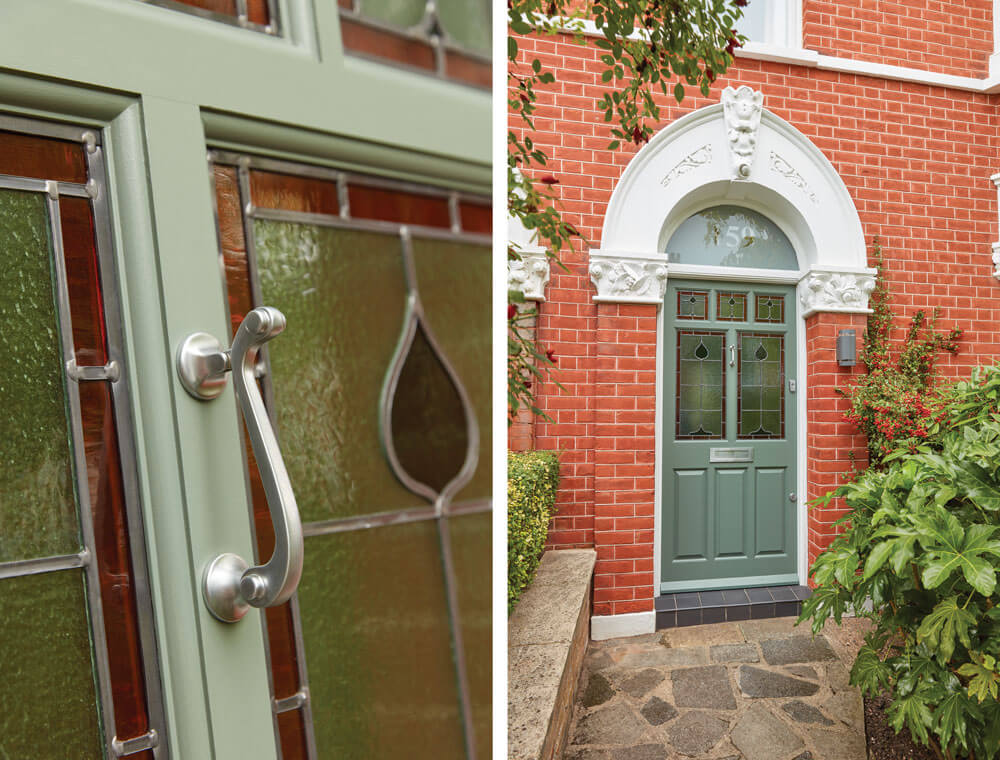 Expertly Applied
All of our bespoke wooden doors are crafted from durable, hard-wearing timber that is guaranteed for ten years. The timber we most commonly choose is Accoya® – the same material selected by architects for external structures because it is renowned for its longevity and durability. Before our bespoke wooden doors leave our workshop, several coats of high-quality paint are expertly applied by hand to ensure a flawless finish that will withstand wear, tear and the elements. When the paintwork is of such good quality, a quick wipe with a damp cloth is all the care needed to ensure your door remains 'evergreen', whichever shade you choose.
To discover all of our bespoke front door colours, why not request our brochure today.