We understand the importance of your front door; it has to look great, protect and insulate your home. It also has to be in keeping with the style of your property. If you have a Victorian home, a Victorian front door is the perfect solution. With London Door Company there are so many designs available and with a stunning collection of unique paint colours to choose from your door really will be one of a kind.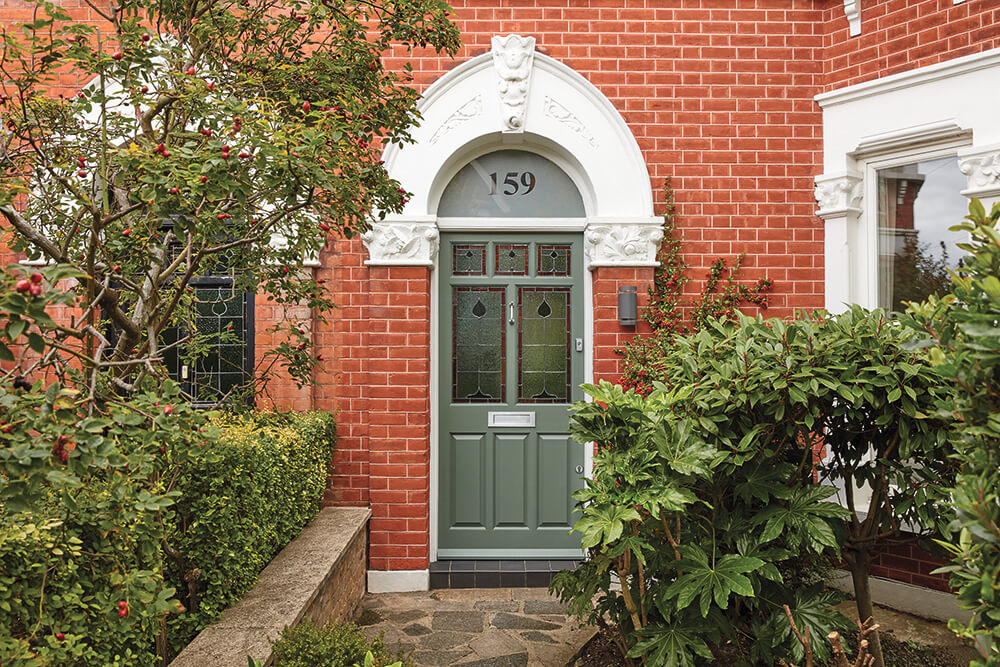 Recently, we were approached by the owner of a stunning Victorian property who wanted a front door that looked stylish and fresh, yet in keeping with the architectural integrity of their home. The house had a beautiful red brick construction with an ornate, gleaming white plasterwork arch over the porch. Typically, many Victorian properties can be identified by their use of intricate detailing. Between 1837 and 1901, there was a boom period of house building in the capital. As space was at a premium, the terraced home became popular. Because there wasn't a lot of space for statement gates, sweeping driveways or beautiful gardens, homeowners displayed their wealth in architectural details that could be employed in smaller spaces – stained glass, bay windows and solid, impressive front doors framed by elegant details.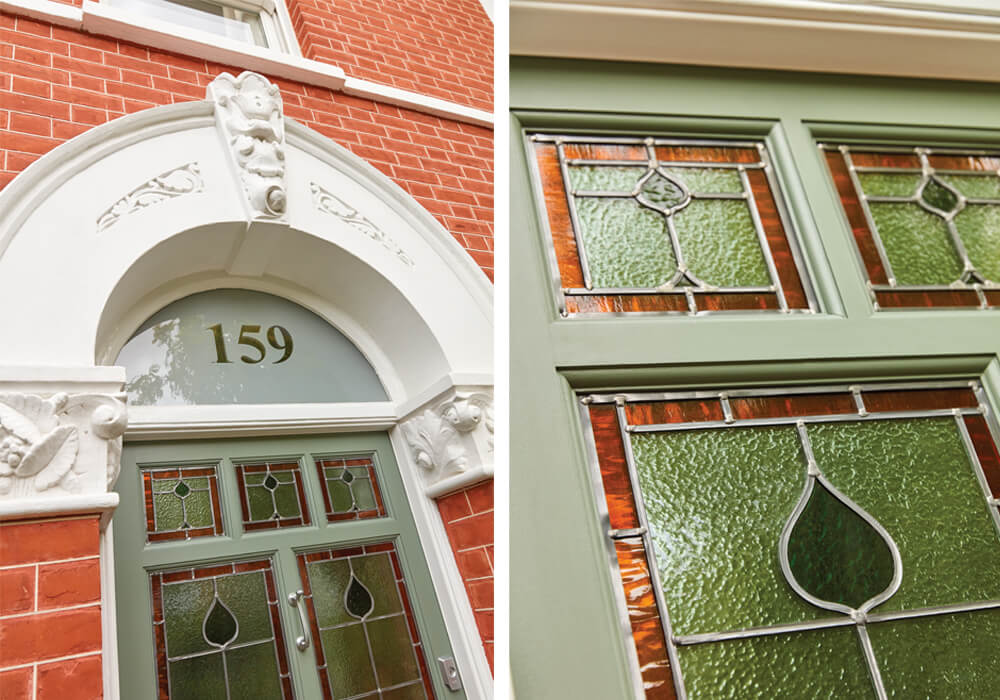 Our client's property demonstrates how choosing the right style of front door can enhance the entrance of a traditional Victorian terraced house. The door is part-glazed with seven panels, a style typical of the era. As glass became more affordable, glazing was a practical way to let extra light flood into windowless spaces such as hallways. The arched fanlight is an original feature, reimagined with a modern twist – opaque glass. This offers security, insulation and privacy while allowing light to flood in.
The intricate design and detail of the impressive glazed panels showcases what can be achieved by London Door Company craftsmen. They combine traditional techniques with modern technology to create stunning effects and bring a contemporary twist to the party – in this instance with contemporary oversized door numerals. The door itself is crafted from high-performance, high-quality Accoya® a timber chosen for its sustainability, durability and longevity. It can withstand whatever the British weather might throw at it and maintenance is often just a simple wipe with a damp cloth.
With a breadth of colours to choose from our client was spoilt for choice. They chose a shade of green from our exclusive range called Pewter. This gentle shade works wonderfully with this Victorian Front Door and the home's naturally lush surroundings. It also contrasts wonderfully with the red brick and complements the stunning colours in the stained glass. Many shades that were favoured in the 19th century are enjoying a revival which is evident in the popularity of heritage colours. Several coats of high-quality paint were applied, and every inch was expertly finished by hand to ensure a flawless result that will withstand wear, tear and the elements.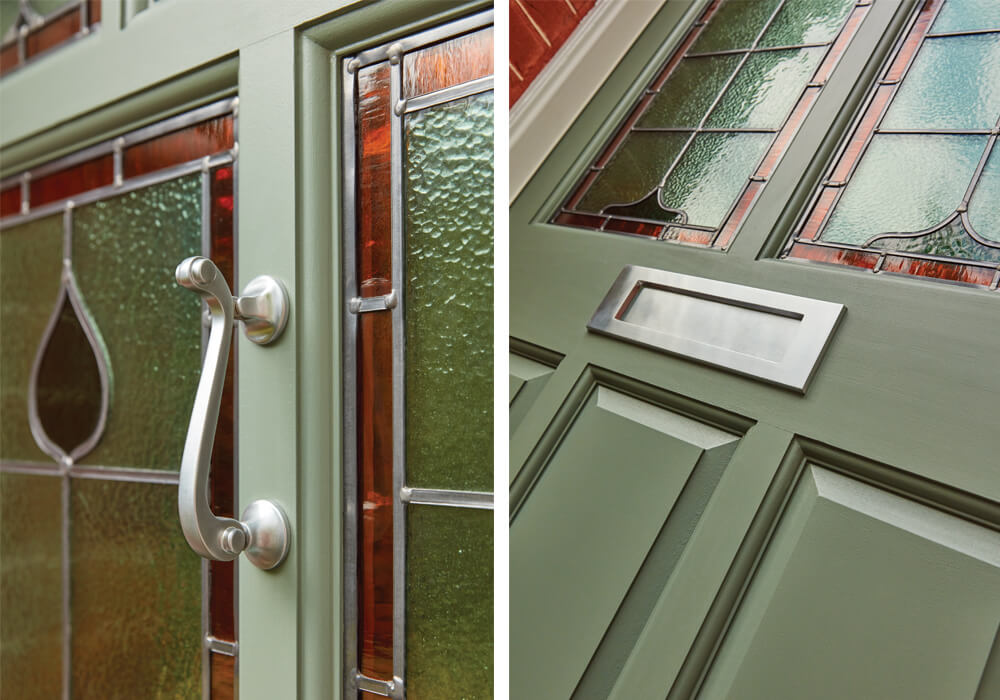 The Pewter shade and Victorian Front Door design is enhanced further by door furniture in a characteristic style. Hard-wearing polished chrome gives the traditional curved knocker, door handle and letterbox a contemporary finish. The double-lock security detail on this door ensures it is as safe from intruders as it is beautiful. With every door we only ever use the most trusted brands and the latest specification for locks.
To find out more about how our Victorian front doors can add character and authenticity to your Victorian home, why not request our free brochure today.