When it comes to choosing paint colours you need to think about how the space will be used? What quality do you want the colour to have? And how will it affect the mood and visual appeal of the room? Whether you're painting luxury front doors, exterior render or interior walls, there are many factors to consider. As well as being a matter of personal taste, colour can have a subtle effect on our mood, so it makes sense to learn about how colour behaves in different conditions.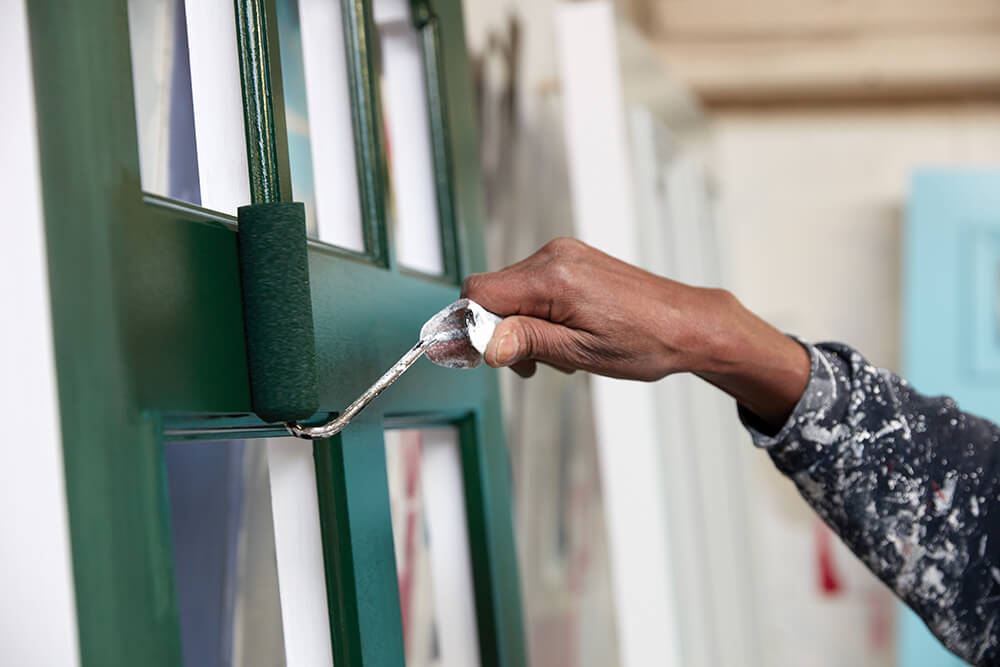 When it comes to choosing an interior colour scheme, there are many places to find inspiration. Create digital moodboards on Pinterest, collect pages out of home interest magazines or simply browse the shops to find a shade that stands out for you.
Use Existing Decor for Inspiration
If you have lots of existing textiles or multiple colours in artwork or furniture, you're bound to find inspiration that can carry through to your new palette. For example, if you have subtle hints of blue in your cushions, sofa or drapes, picking this out and creating a paler version of the same shade on one or all of your walls can bring your room to life. Many DIY stores are happy to mix colours to create a unique shade that's perfect for you.
If you have a room that's alive with colourful textiles, don't let your walls do the talking. A muted colour palette in a complementary neutral or pale pastel shade can really freshen up your space and unify the room. Tranquil blue and green hues are fantastic in places with lots of warm sunlight. If you have a room with harsh light or want to create a cosy atmosphere, choose warm neutrals, colours with yellow undertones or dark navy blues.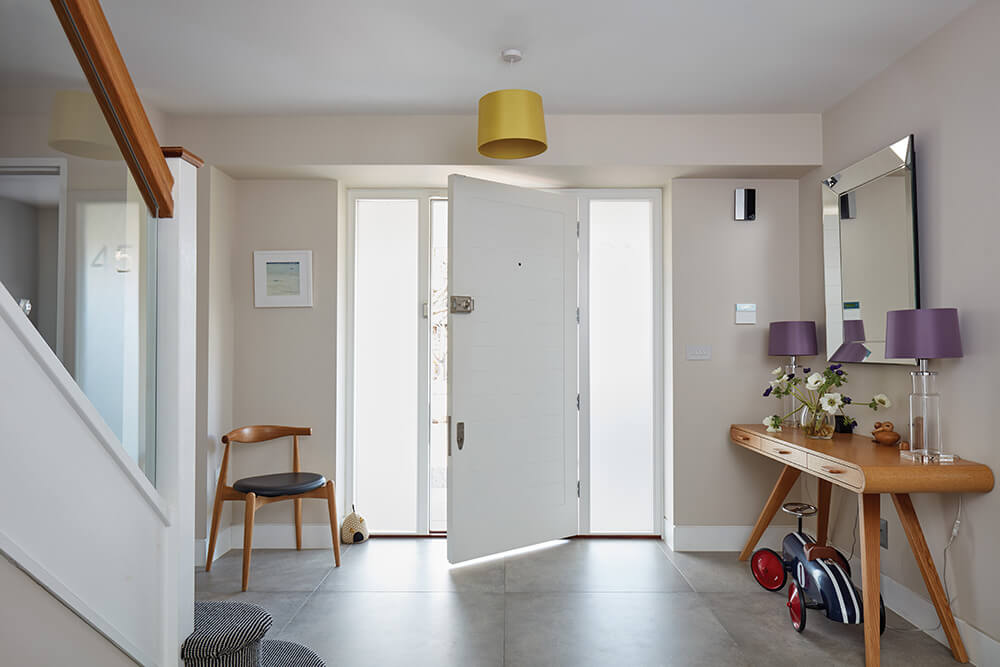 From Morning 'Til Night
The natural light in your room changes throughout the day and at night when walls are often lit by artificial light. This can have a huge impact on the look and feel of your chosen colour. The best way to see if your preferred shade looks good 24/7 is to paint a little bit onto a wall and see how it looks in daylight and after dark.
Don't Forget the Finish
Once you've selected your shade, think about the finish you want. Some paints are shinier than others, so think about the size and expanse of your wall.
Matt finish: This is modern, sophisticated and the least polished finish. Marks are a little harder to wipe off, so keep this finish to low traffic areas where it won't get splashed or marked as easily.
Eggshell finish: This is a low-lustre option and looks great in spaces such as dining rooms or living rooms.
Satin finish: This is a great choice for high traffic areas such as hallways and luxury front doors.
Gloss finish: This is your best option for kitchens or skirting boards as it can be wiped clean and is stain-resistant. As it's glossy, avoid it on large expanses of wall in your bedroom or living spaces.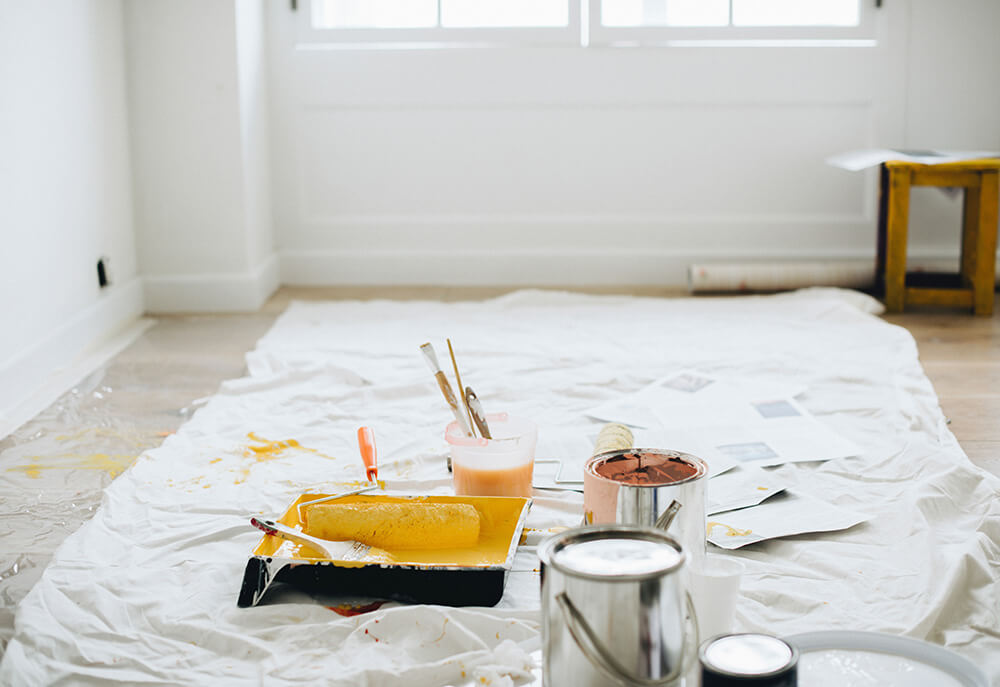 Choosing a Colour for Luxury Front Doors
The right colour on luxury front doors can create the ultimate first impression and helps your home to stand out. The easiest starting point when choosing a colour is to look at the style and era of your front door and do a little research on the kinds of colours that were used during that particular period.
For example, if you have a door from the 1920s or 1930s, many were painted in bright colours to match the sunburst designs often seen in glazed panels or the art deco depiction of a sunburst reflected in the railings of gates.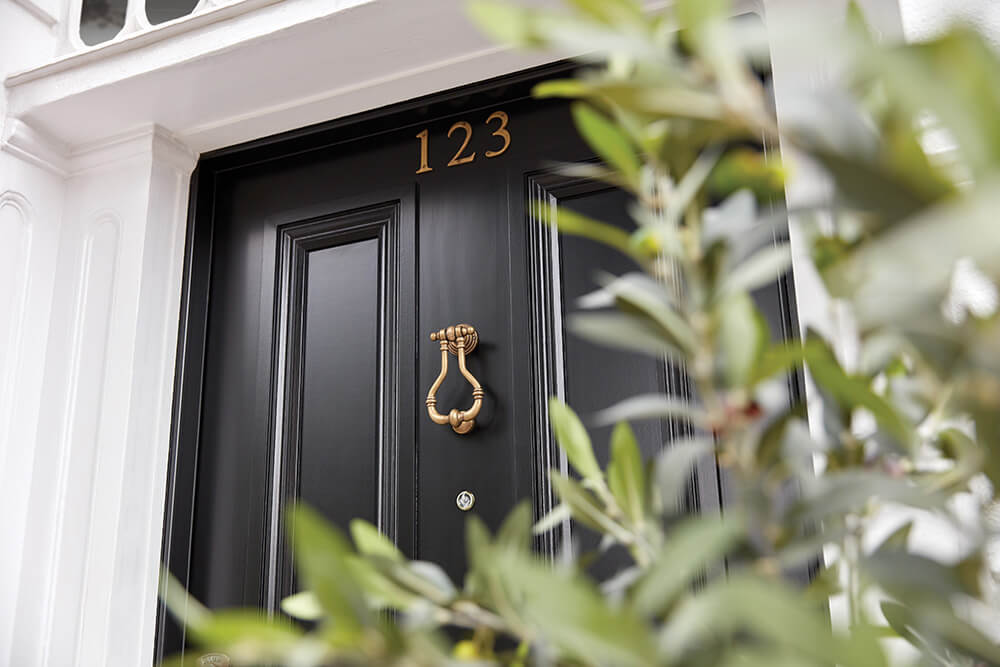 Larger, stately doors from the Georgian or early Victorian period were painted in sophisticated shades of black, dark green or rich red. However, we're now firmly in the 21st century, and many door styles can look wonderful in any colour as long as it's painted well. At London Door Company, all of our luxury front doors are hand-painted in an exclusive shade that can be mixed to suit the décor of the rest of your home.
Before you choose anything too outrageous though, consider other factors such as whether you have coloured glass in your door; do you have lots of greenery around your doorway? Have you any brightly coloured or patterned tiles in your porch? All of these can influence and even inspire the shade you choose.
While you have a great opportunity to have fun with colour, a beautifully painted front door in pale grey, sage or heritage green can convey a sense of calm blending beautifully with surrounding greenery and bold patterns elsewhere.
Choosing Exterior Paint Colours
If you have a rendered property or simply want to add a pop of colour to your brickwork, then there's a huge variety of paints and colours to choose from – and it's the fastest way to smarten up a weather-beaten exterior.
Again, choose a colour that won't 'wash out at dusk or dawn'. A colour that looks good in all weather conditions and lights will make your home look presentable whatever time your visitors arrive.
If you have a lot of sunlight on your home, you can afford to go slightly darker – remember, the paler the colour, the more attention it may need. Choosing a paint that's made exclusively for the exterior of buildings can protect against the elements and won't chip or peel so quickly.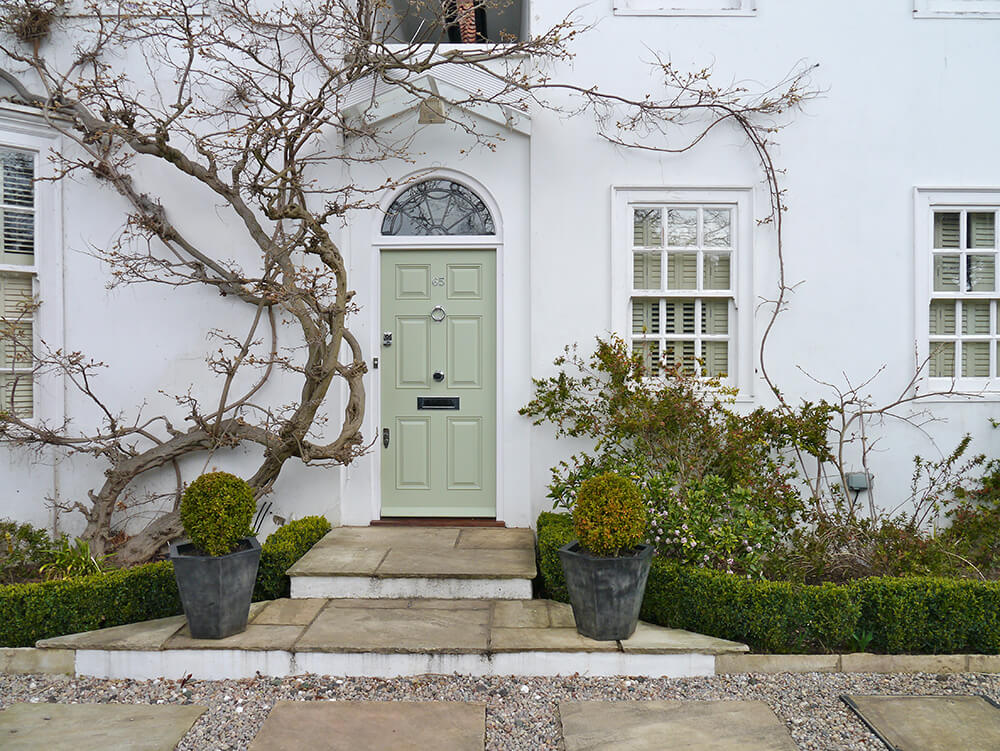 Don't forget to select the correct undercoat for your particular building's material and always use an undercoat on metal surfaces. If you're getting a paint specially mixed, buy the correct amount. Purchasing a little extra paint is better than not buying enough and risking a patchy finish. It's also good insurance if you need to do a few touch-ups in the seasons ahead.
For more information surrounding our luxury front doors, paint colours and more request our free brochure today.