It's relatively easy to decide what style of front door suits your home, but what about when it comes to choosing your front door colour? A contemporary or 1930s style design painted in a bright colour will add a sense of playfulness to your home, while period doors project upmarket sophistication in a coat of black or white.
Your front door is an opportunity to show your personality. Friends, strangers and casual callers will get their first impression about the kind of person you might be while merely standing on your doorstep. If your front door is looking tired, if its paint is peeling or scratched, it could be time to give it the attention it deserves. Think about your entry as a whole, and the important job it has to do; from keeping your home safe and warm, to revealing your sense of style.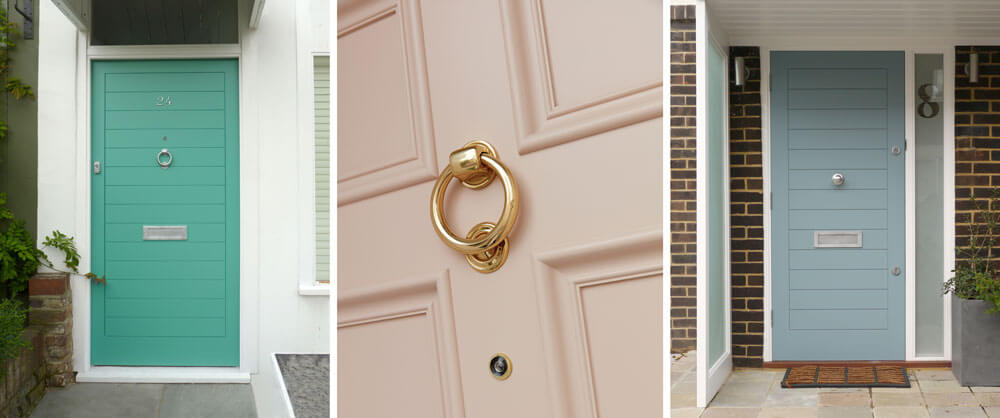 Our carefully curated paint range allows you to create a front door that's truly personal to you. Want your home to look pretty in pink or classic in grey? The choice is yours. In streets and avenues across the country, we're noticing houses with distinctly different door colours. Your front door – and the colour you choose to paint it – gives you an opportunity to set your home apart from that of your neighbours.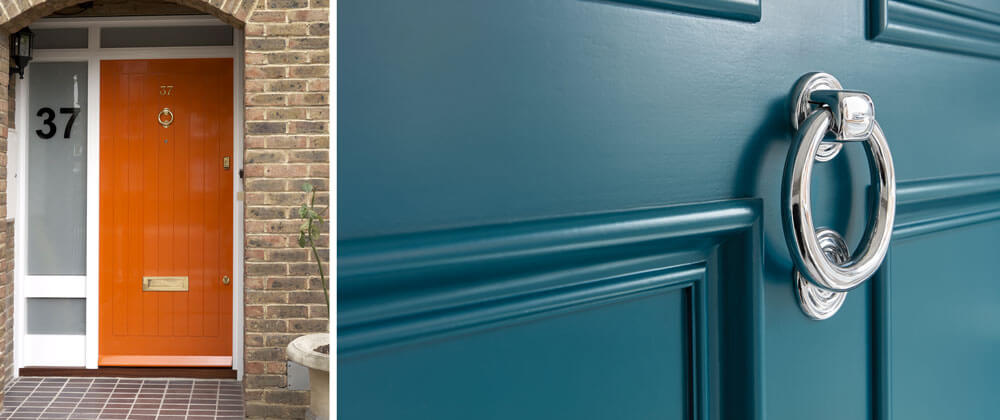 Go bright and bold
Homeowners are increasingly brave with colour, and the front door is the perfect place to express your craving for bold shades. Whether you're going for a rich blue or a vibrant violet, colours that stand out add wow factor and kerb appeal. Think about what colour says about you and your home. You can get away with going bright on many period style homes but if you are going to go wild with colour make it a focal point. Don't clash your front door colour with other tones in your curtains or blinds, keep these neutral or coordinated. Embrace new season colour trends and choose a palette that reflects you.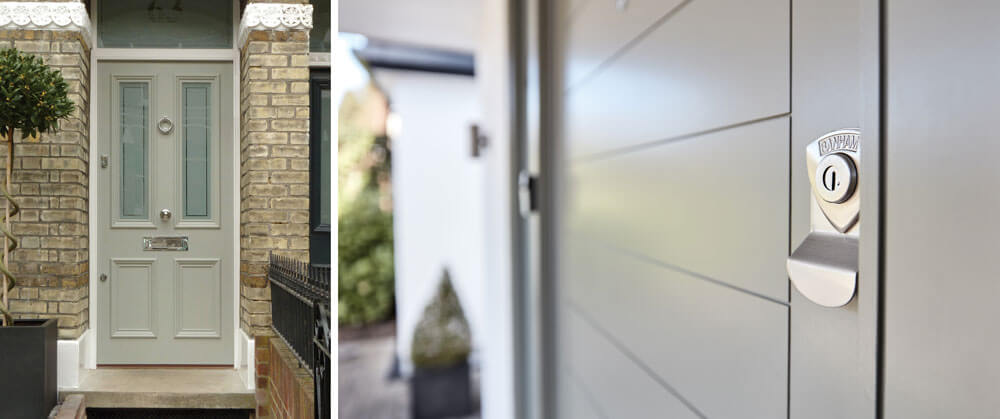 Be Neutral
Grey, taupe and cream are sophisticated and timeless. With a revival in the popularity of period properties and many of us choosing to renovate and modernise, neutrals bring an opportunity to update classic features and characteristics. While the Victorians actually had fun with colour – especially primary ones, the modern taste for neutral shades also stems from this era. A beautifully painted front door in pale grey, sage or heritage green can convey a sense of calm blending beautifully with surrounding greenery.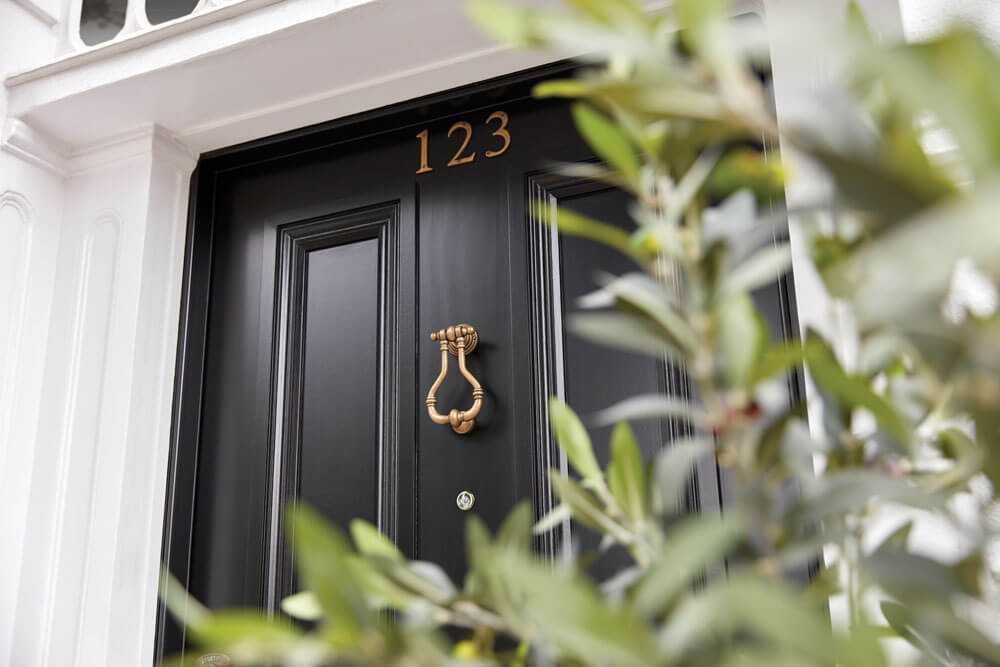 Back to Black
Black is associated with power, mystery and calm, so it's probably no coincidence that the country's most famous Georgian front door is painted this strong colour. And, if it's good enough for No.10 it's good enough for most late Georgian front doors. Many from this period were typically black or dark green. Black appears stable giving your entrance a strong focal point, particularly if it's contrasted with cream or white plasterwork. In Feng Shui, black is often used for doors that face north, east, or southeast to encourage the flow of positive energy.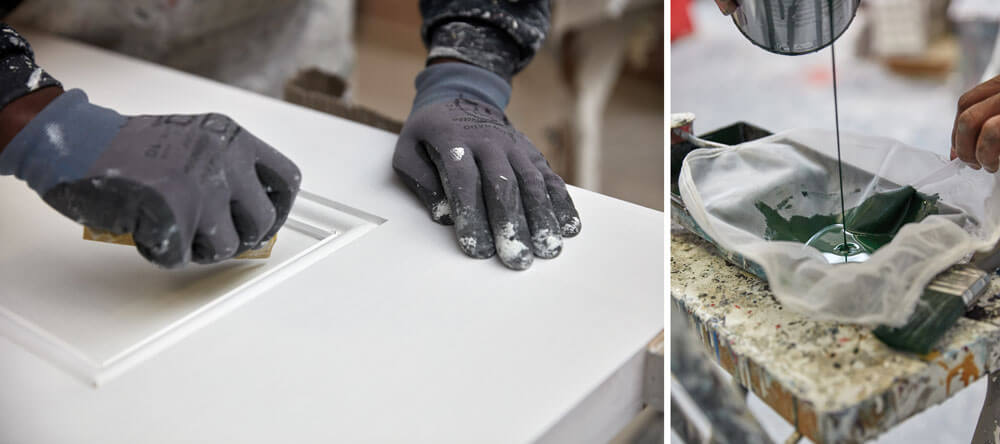 Hand-painted for a finer finish
At London Door Company, we believe that a hand-painted finish gives traditional doors a more authentic look. Unlike spray painting, which can result in a mass-produced, plastic look, hand-painted doors have a unique, individually crafted appearance. Whether you opt for a traditional colour, a retro finish or something that's personal to you, talk to London Door Company about the perfect paint for your London Door.
Our free design visits give you the opportunity to look through our exquisite front door colour samples enabling you to visualise how it could enhance and complement the aesthetic and exterior of your home. If you're ready to take the next step why not book your free design visit today.