Edwardian design defines the era between 1901 and 1910 but its influences can be seen in homes built in the 1890s and just before World War I. The Edwardian period heralded a new century and new possibilities; people were taking to the roads in cars and to the skies for the first time. The Art Nouveau movement was coming into its own and it was seen as a time of innovation and imagination.
While the Edwardians weren't afraid to take architectural influences from other periods of history, the end result was distinctively Edwardian. Larger brick houses from this period often have solid timber beams in their façades and porches which could have been an attempt to give houses a 'Tudor' look. Decorative features became lighter in colour and style, moving away from the heavy gothic influences of Victorian times. Unmistakably Edwardian hallmarks can be identified and recreated in the following features.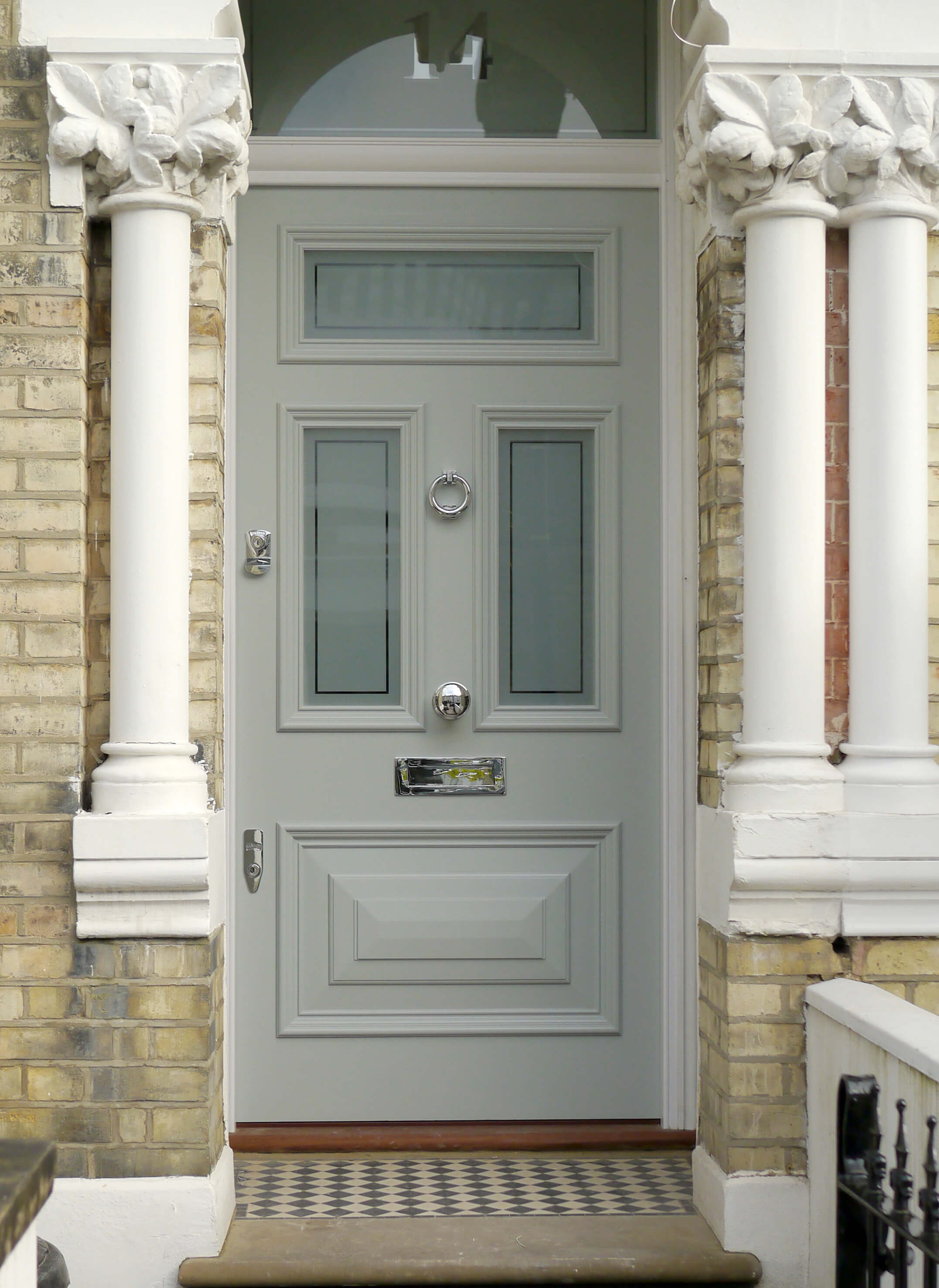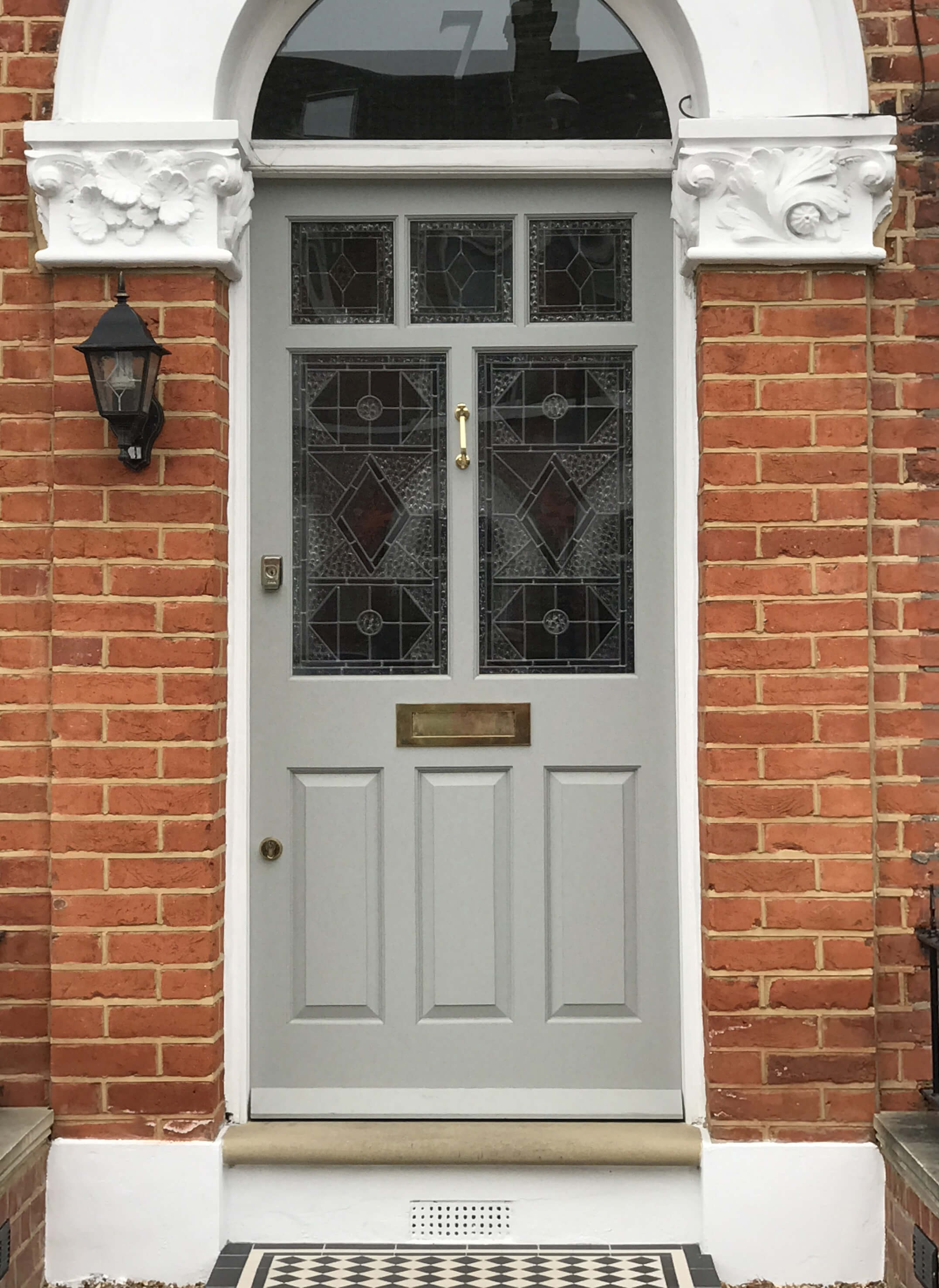 Porches and balconies
Porches and balconies edged with elegantly carved timber railings and fretwork patterns (now usually painted white) are a distinctive feature of Edwardian houses. They are lighter and sleeker than their Victorian predecessors and often have an Art Nouveau flavour to them.
Tiling
Tiles were a favourite feature both in the hallway and leading up to the doorstep. As the Art Deco movement crossed the channel from Paris to London and gained favour among the elite, monochromatic designs became more popular. If you want to restore or recreate this feature, black and white tiling laid in a checkerboard pattern will give your entrance an authentic feel.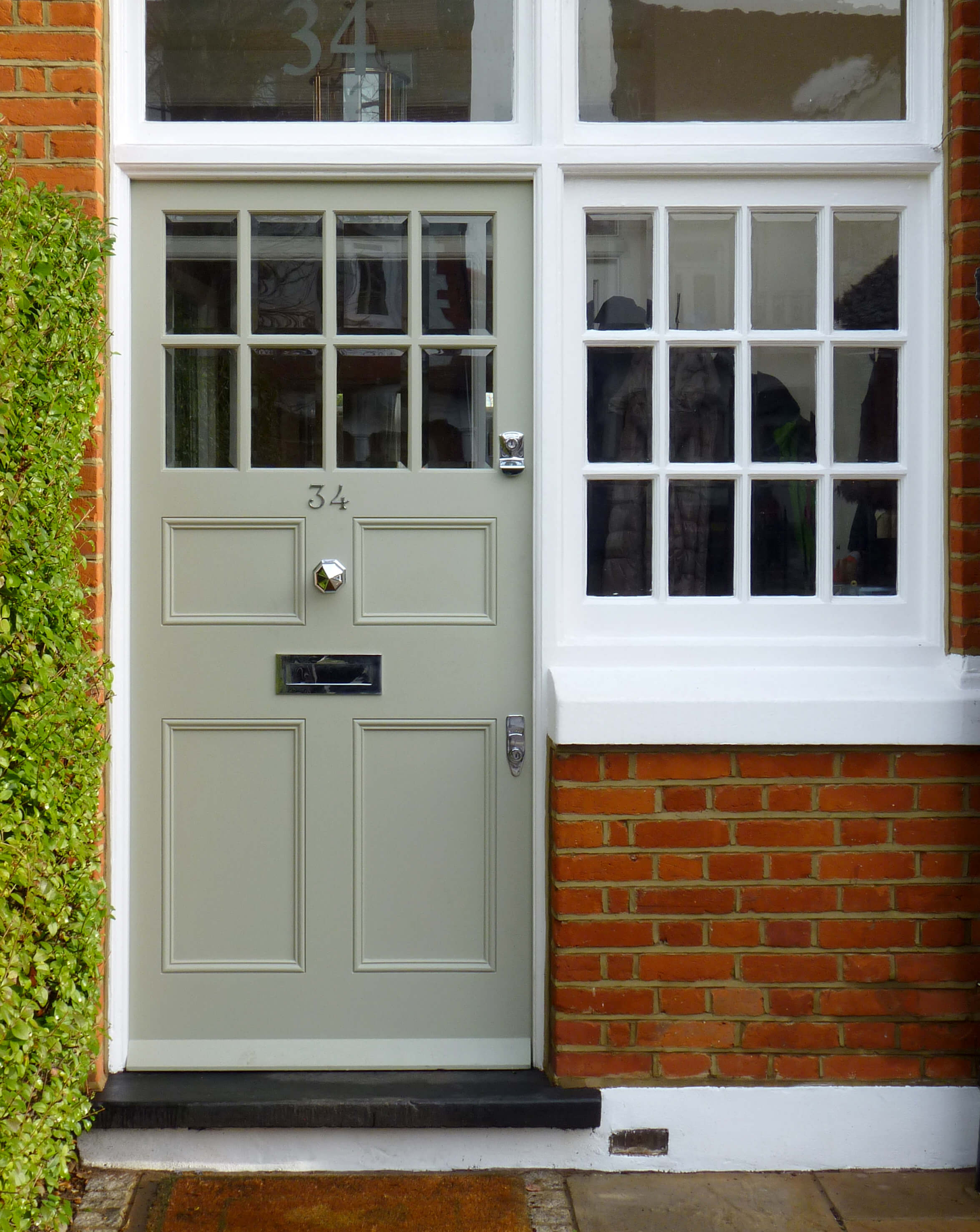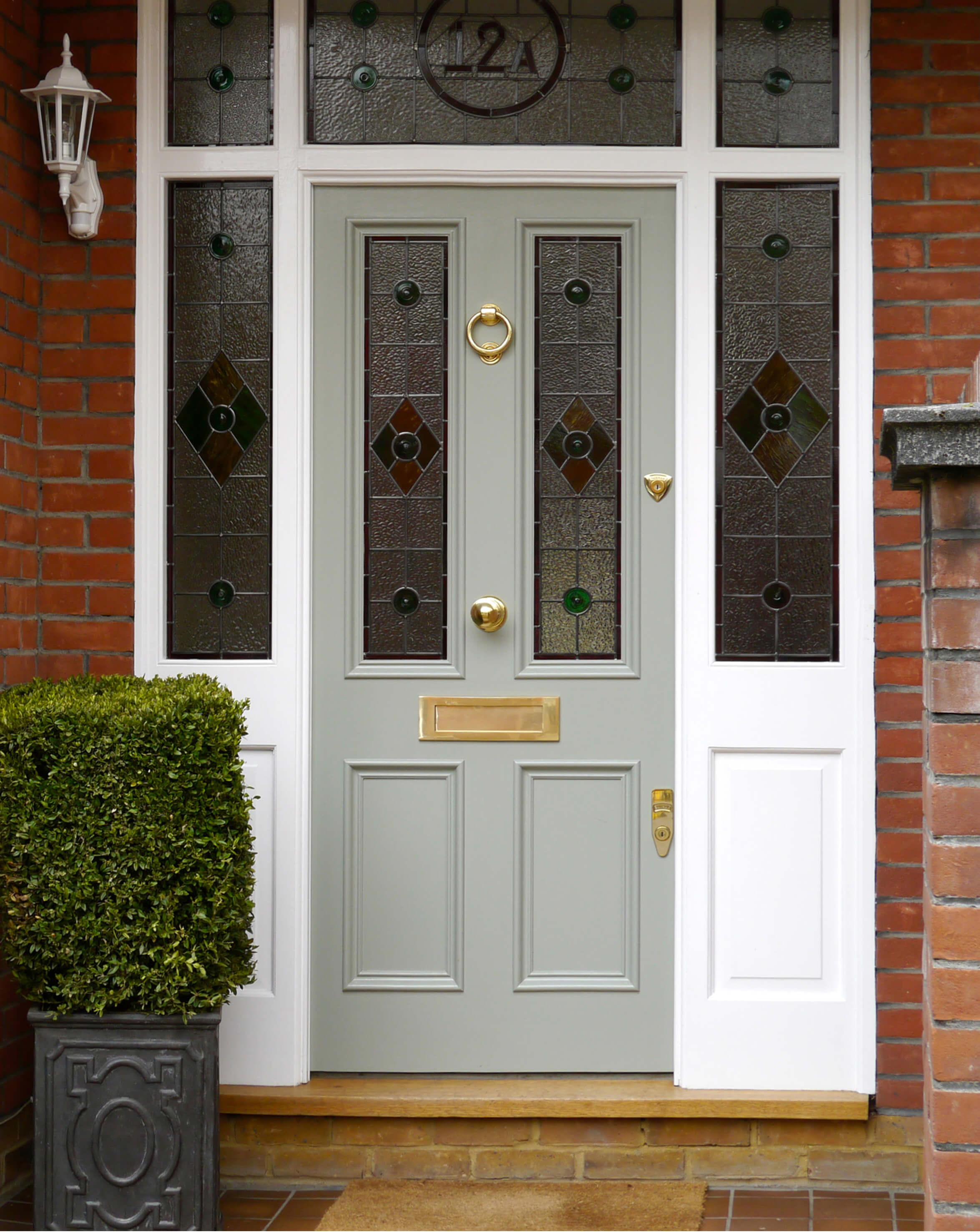 Front doors
Front doors were often large and heavy creating imposing doorways. However, sturdy the real thing looks, it's unlikely to incorporate the hi-tech security systems and strong locks of a modern door. A good quality reproduction will enhance security as well as kerb appeal. Edwardian doors were elegantly carved and surrounded by wooden or stone porches. Designs of this period often feature colourful Art Nouveau style stained glass sidelights and fanlights which can be restored or refurbished. A bespoke reproduction can be double glazed for added warmth, noise reduction and security without compromising authentic style.
Bay Windows
The curved, leaded style of the Georgian era was replaced by a square shaped bay at the turn of the 20th century. The windows were large and featured single panes of glass. Patio doors also became popular – for the children of the industrial revolution, it was all about letting in fresh air and natural light.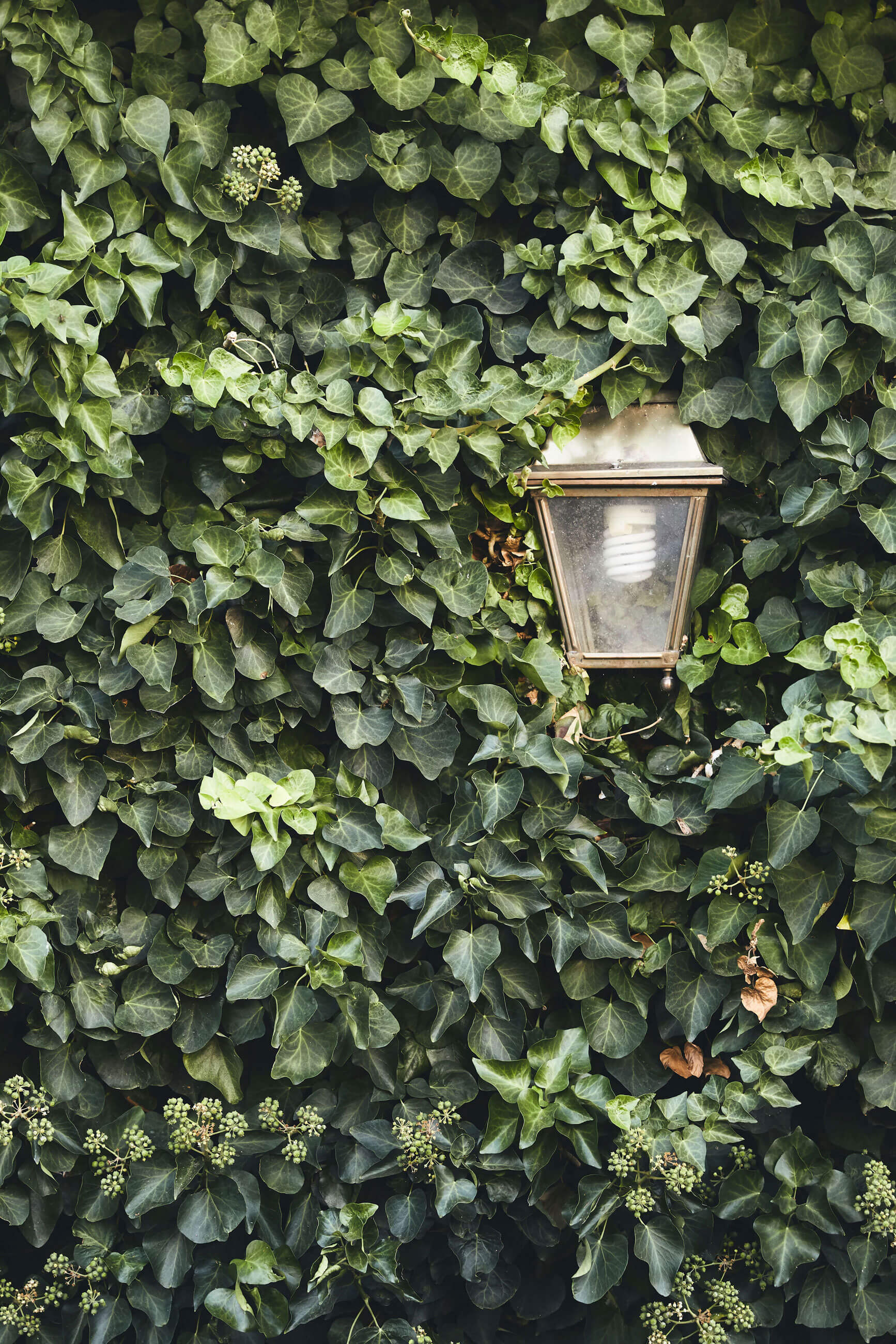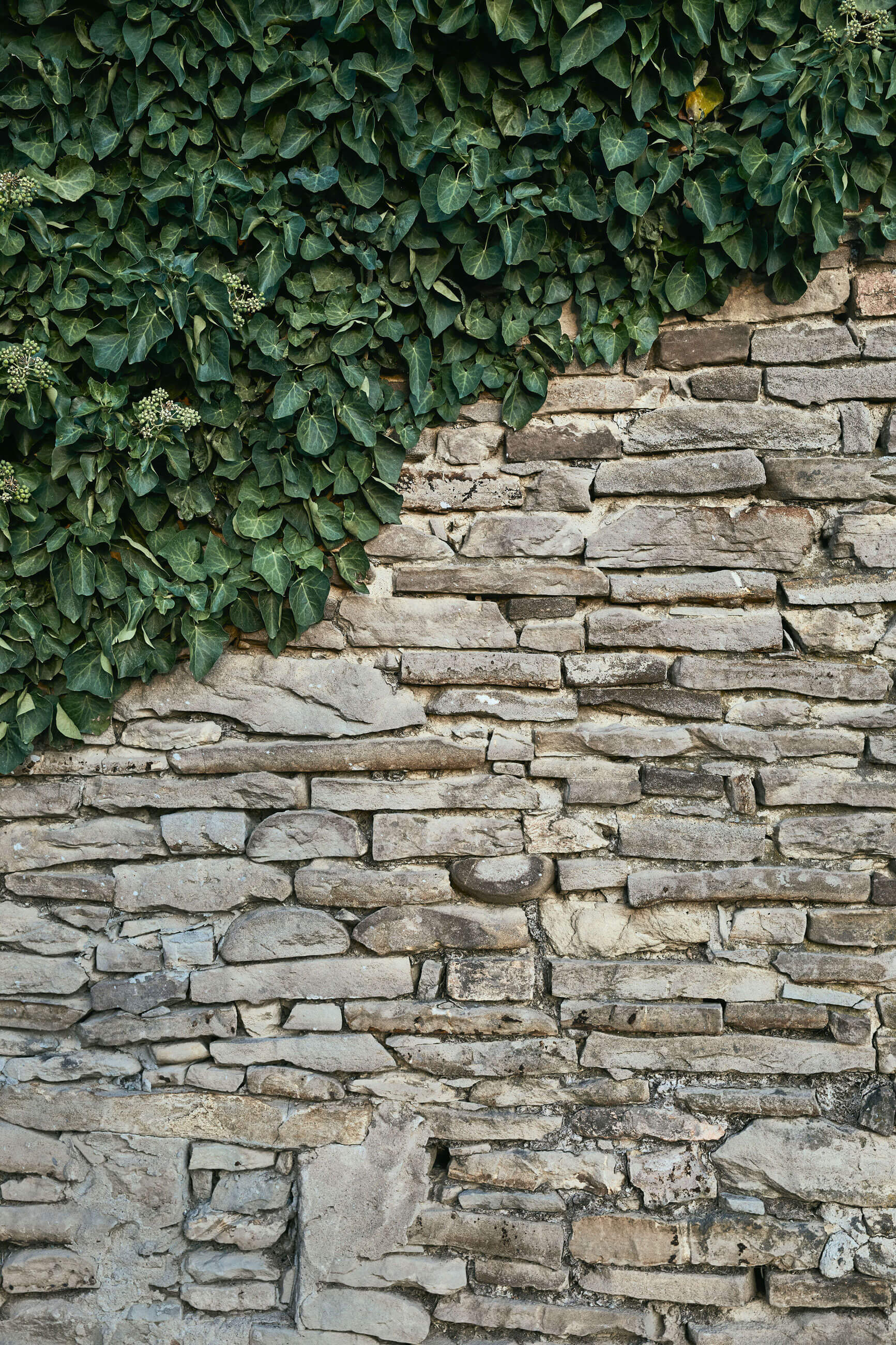 Accessories
Carrying on a natural theme, the Edwardians loved foliage. Whether it was large indoor plants like aspidistras or rubber plants or creepers around the front door. A modern twist is to place bay trees or sculpted hedges around your entrance to draw the visitor's eye towards the door. As the use of candles diminished and electric lighting became popular, carriage lamps or lampposts became an attractive addition on pathways and in sheltered porches.
Finishes
Pastels and muted tones were favoured during the Edwardian period, as was white and cream. As the use of candles and real fires became less popular, walls could take on a lighter tone. This influence can be seen on exteriors too. Muted beiges, warm greys and petrol blues were signature colours of the era.