A front door is the first opportunity to make a statement about your home and style. Homeowners are increasingly brave with colour, and your entrance is the perfect place to express your craving for bold shades with a bright front door. Whether you're going for a rich green or a vibrant pink, colours that stand out add wow factor and kerb appeal.
Most colours have a particular significance or traits attached to them. Think about what colour says about you and your home. Below we've listed a few of our favourite bold front door colours and the characteristics that come with them.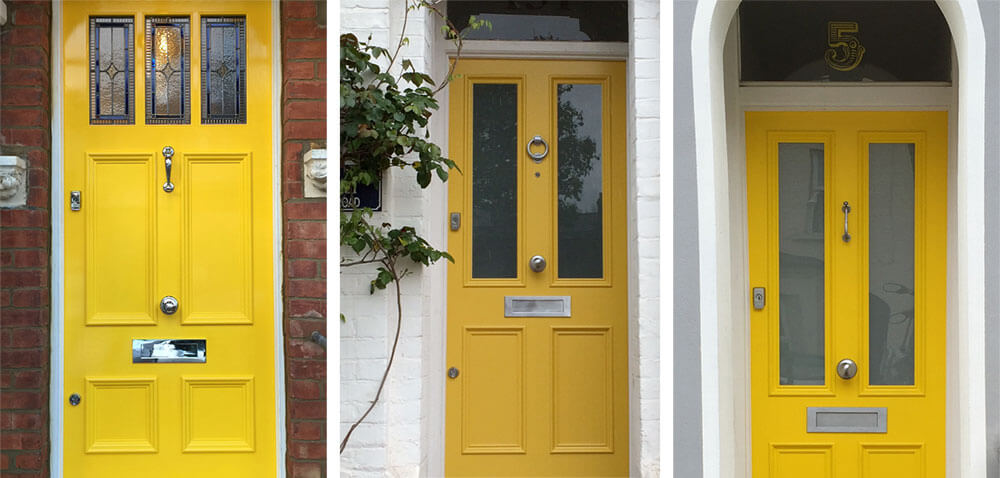 Yellow
Let's start with yellow. This bright and cheery shade is bound to add instant kerb appeal. A primary colour, it's a shade that radiates warmth, happiness and is welcoming, perfect for the entrance of your home.
The colour symbolises knowledge, happiness, peace and meditation all positive connotations that you'd like to associate your home with. Pair yellow doors with bright white frames and features for a fresh look.
If you have a modern home yellow front doors look fantastic with graphic palms and grasses. For a period home, dark green ivy or soft shrubs appear inviting.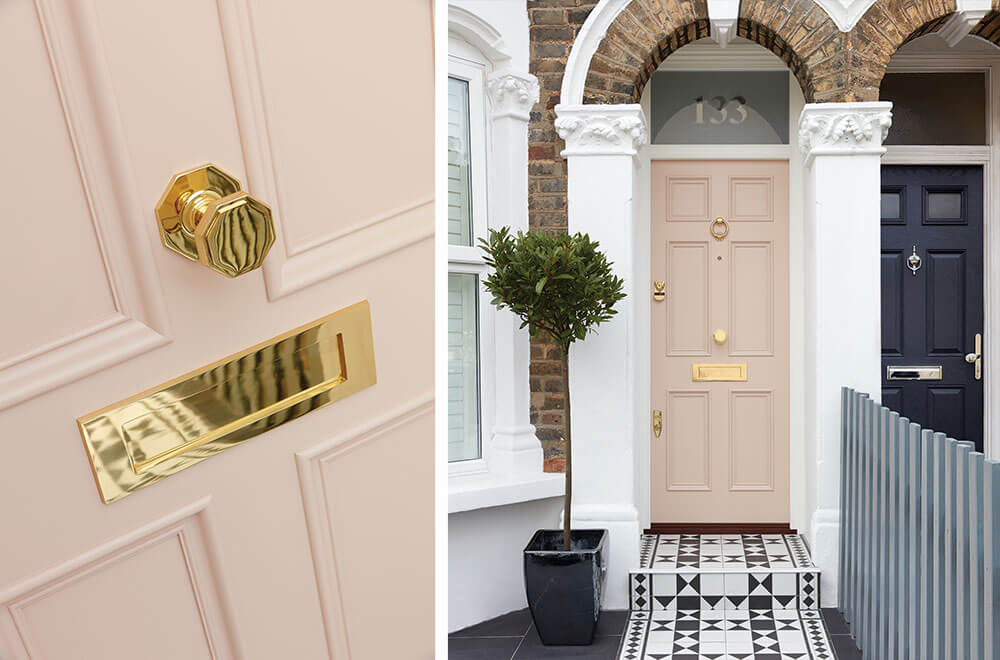 Pink
Pink in all of its forms signifies romance, passion and creativity. Calmer shades suggest tenderness and care. A colour like this certainly creates a talking point for passers-by. Take Notting Hill as an example; a lot of these stunning homes have beautiful millennial pink doors with exterior blooms drawing in bloggers, Instagrammers and photographers over the spring months.
Pink is complemented beautifully with pale whites and brass door furniture creating an elegant yet contemporary look. Depending on what shade of pink you choose these coloured doors can look even more impressive when exterior foliage, roses, blossom or wisteria is present around the doorway.
Green
This popular colour works with a multitude of house styles. From sage green, bright pastels or racing green there's a shade for everyone. Green is the colour of nature, vibrancy and life and could suggest that the person who chose it is in tune with the world around them.
Brighter shades of green look stunning with coloured glazing and white frames creating a tranquil, refreshing look.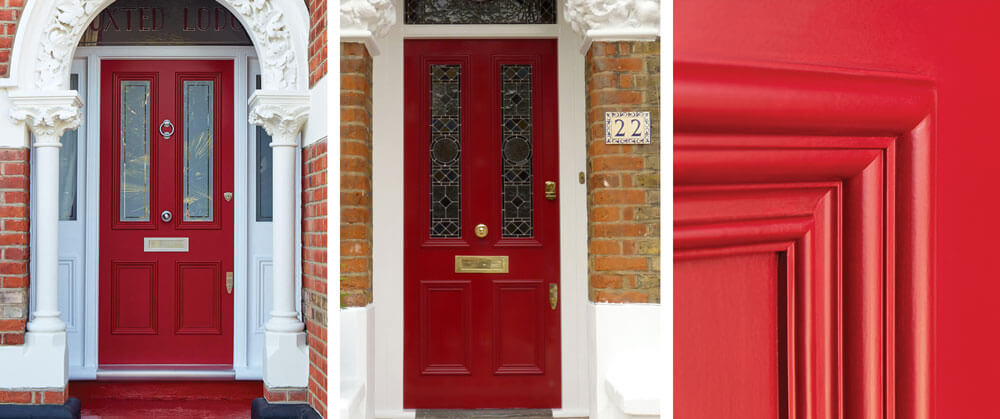 Red
Red is the colour of passion and is perfect for adding a dramatic flair to your front door. It's bright, bold and suggests that the person behind it is confident, it also has special significance in China as it signifies sanctuary and luck. This vibrant shade is a fantastic choice for traditional homes, and it works well with whitewashed brickwork for a classic yet sophisticated aesthetic.
Why not take a moment to be inspired by some of the beautiful colour choices we have on offer, request our free 2019 brochure today to discover more.