Homes in London are elegant and unique. In the middle of the 19th century the capital, along with many other major British towns and cities experienced a building boom. This led to a proliferation of homes being built, out of which emerged the distinctive Victorian terraced house. The Victorians were both practical and stylish when thinking about their properties; where they had to compromise on outside space they made up for it with decorative architectural features. It explains why the entrance on a Victorian villa is often ornate with detailed motifs set into stone or plasterwork. This detail was mirrored in the intricacy of the glazing in fanlights, sidelights or front door panels. It's these details that are reflected in many of our own Victorian door designs.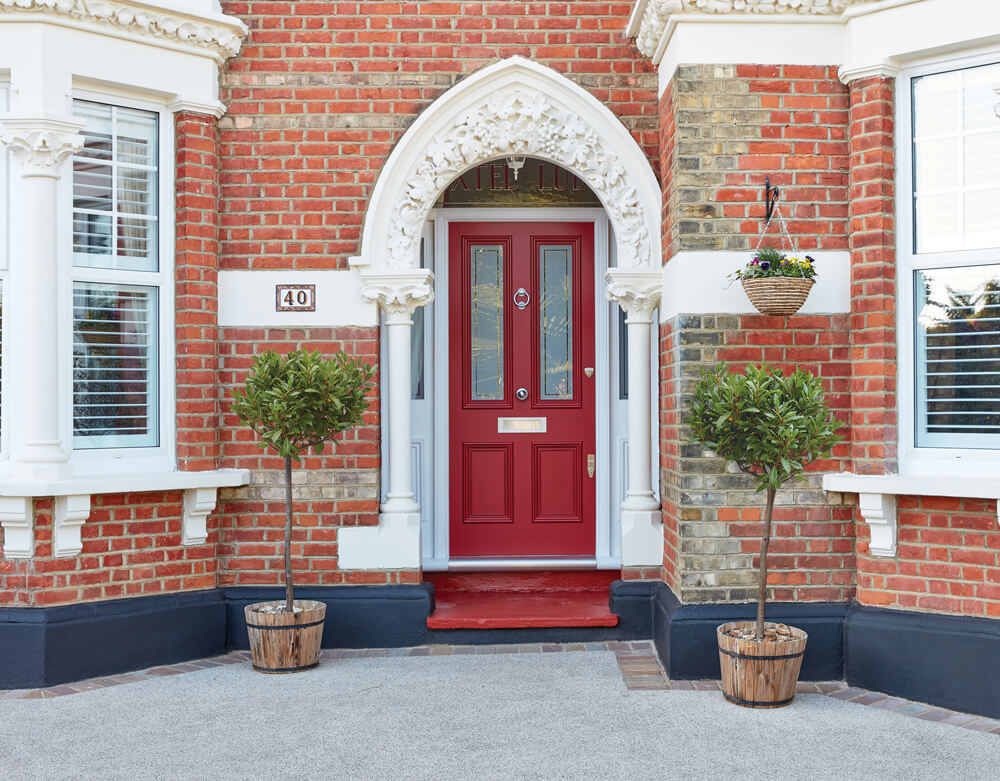 How We Get Every Design Just Right
When the owners of this beautiful period home decided to upgrade their front door, they chose an eye-catching red Victorian door that had all the hallmarks of the original – only much improved. Our designers painstakingly research designs and details from the period of every home to ensure that each door design is truly sympathetic to the age of the house. From structural details such as panelling to aesthetics like paint colour, our time spent on historical research brings up the results required to recreate original concepts that respect the elegance of London's stunning Victorian architecture.
Victorian Door Distinctions
Victorians built things to last and that included front doors. They were often of solid construction from hardwearing timber with panels. As glazing got cheaper, some of the wooden panelling was replaced with glass – this was not only decorative, but it allowed natural light into windowless hallways. A London Door Company Victorian door like this beautiful red example is designed and built by experts who embrace many of the time-honoured principles of Victorian craftsmanship. We used Accoya®, which is a sustainable hardwood favoured for its durability and good looks. We're so confident that doors crafted from Accoya® will stand the test of time that each one comes with a 10-year guarantee.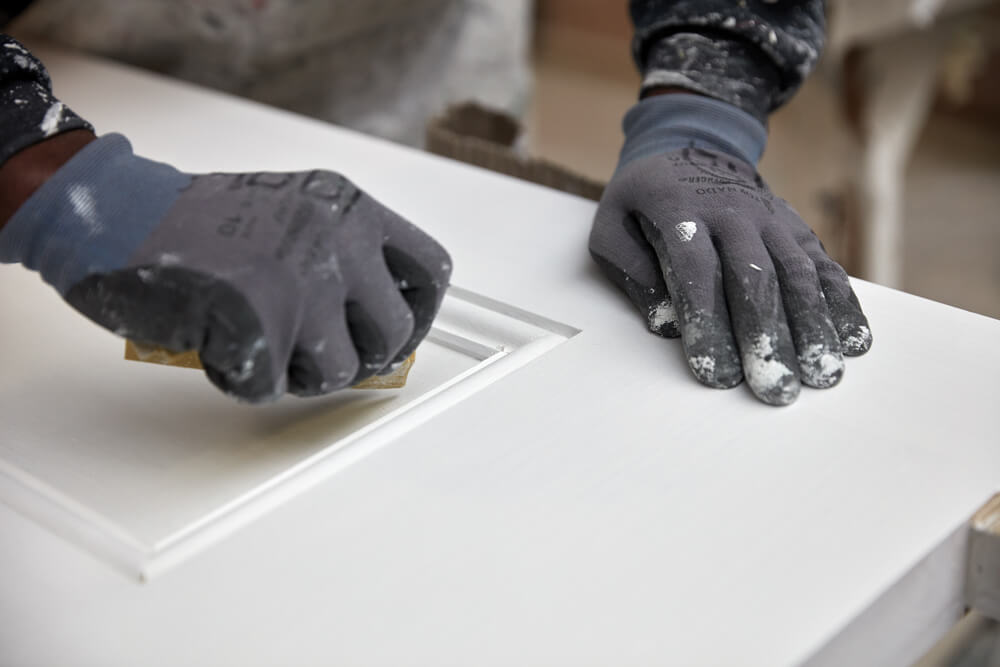 Glazing
Glass is a popular way to add style, decoration and even meaning to a front door. The Victorians, who knew a thing or two about the importance of kerb appeal, and used stained glass in front doors and sidelights to display their status. At London Door Company, our expert glaziers can offer a range of services that include reviving original Victorian stained glass panelling or recreating an original design from scratch using traditional methods. Today, the glazing in your beautiful Victorian door will have all the exquisite detail that you'd expect with modern inclusions such as opaque glass for privacy and strengthened and toughened glass to offer greater security and better insulation.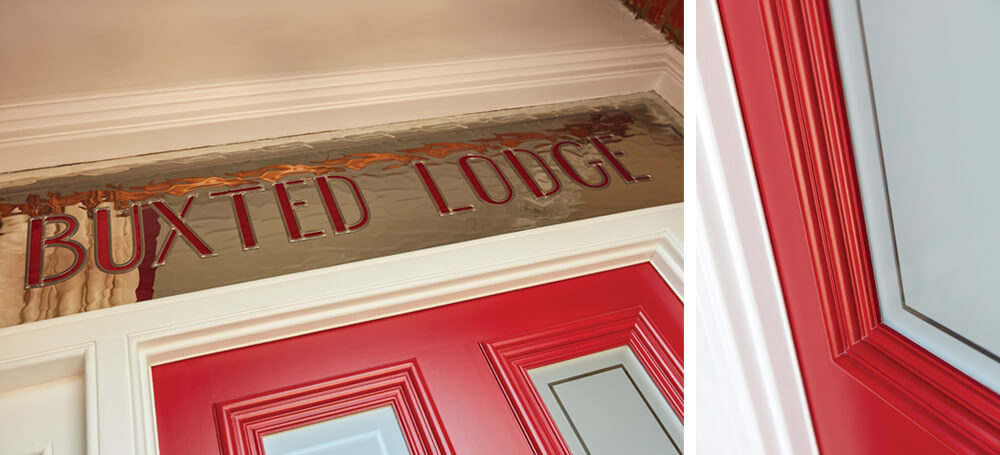 Colours
A red Victorian front door wouldn't have been such an unusual sight. The Victorians enjoyed colour as much as we do but in the mid-late 19th century rich, opulent hues such as luxuriant purple, Royal blue, cherry red and British racing green were popular choices. These striking shades when seen on a front door seemed to communicate wealth and status. Today, we pride ourselves on offering a stunning choice of paint colours for every type of front door. Every door is professionally painted by hand for a polished finish that will last for years.
Door Furniture & Security
Every Victorian door should have beautiful door furniture, and this elegant red front door features a stunning furniture combination. Beautifully positioned, the features and finish of the door knocker, handle and letterbox is authentic to the era. The chrome material ensures that it remains rust-free and brings a contemporary nod to a classic design.
A handcrafted Victorian door will benefit from the latest state-of-the-art security systems such as metal kick plates that are built into the door itself. Modern locks, bolts, chains and spy-holes provide front line defence against intruders that an older door would find hard to match.
Step Inside
This red Victorian door looks as good from the hallway as it does from the pathway. The interior side has been painted white to enhance a sense of space and light in the hallway. Both the street-facing façade and the internal side are considered in order to create a beautiful finish that complements every part of your home – whichever way you look at it.
To find out more about our Victorian designs, request our free brochure today.