To inspire you with your own outdoor transformations this spring here are some of the most beautiful gardens from around the globe. Lose yourself in the splendor of these spaces, from extravagant landscaping, quaint cottage gardens and impressive palm houses.
Monet's Gardens, Giverny France
Gardens have always been a source of inspiration for artists with their annual burst of colour, exquisite landscaping and serene features.
Claude Monet's beautiful gardens in Giverny, France are just as breathtaking as paintings themselves. Monet and his family settled in the area in 1883 where he was inspired by the calm and beauty of the place. Shortly after he moved, he began work transforming the gardens into a perfect oasis.
The space is split into two parts, a flower garden and a Japanese inspired water garden. The water garden has a large pond with a beech wood bridge covered in delicate wisterias and weeping willows reflecting in the clear water below. This would inspire many paintings and designs in the future.
The garden at the front of the house is filled with a large variety of flowers at different heights to create texture and volume. The climbing roses that cover iron arches create a fantastic focal point adding glorious colour to the gardens in spring and summer.
Kew Gardens, London, UK
The impressive Royal Botanic Gardens in Kew, London have over 50,000 living plants across 326 acres of land. The historic gardens are also classed as a world heritage site brimming with one of the largest diverse botanical and mycological collections in the world.
Kew consists of many beautiful gardens, conservation collections and plant houses. One of the most famous is the Palm House which was built in 1844 and recently restored. This magnificent glasshouse is home to remarkable tropical plants from some of the most threatened environments in the world, and offers a chance to gain a glimpse into our precious rainforests.
The Gardens of Versailles, France
Versailles in France is world-renowned for its incredible landscaped gardens designed by André Le Nôtre who Louis XIV entrusted in 1661. The king wanted to magnify the splendour of the palace itself by creating pristine gardens over a total of 1976 acres and one of the largest open-air sculpture museums in the world.
The musical gardens are riddled with paths, manicured lawns, beautiful flower beds and corners filled with statues and fountains. In summer you can enjoy a musical walk around the gardens at the pace of baroque music transporting you back in time.
Tresco Abbey Garden, Isles of Scilly, UK
The UK has some stunning gardens to explore, and Tresco is no exception. You have to travel a little way off the coast of Cornwall; however, these garden on the Isles of Scilly are genuinely worth it. With an abundance of tropical and unusual plants, you'll feel like you've stepped onto a subtropical paradise.
Keukenhof Gardens, Lisse, Netherlands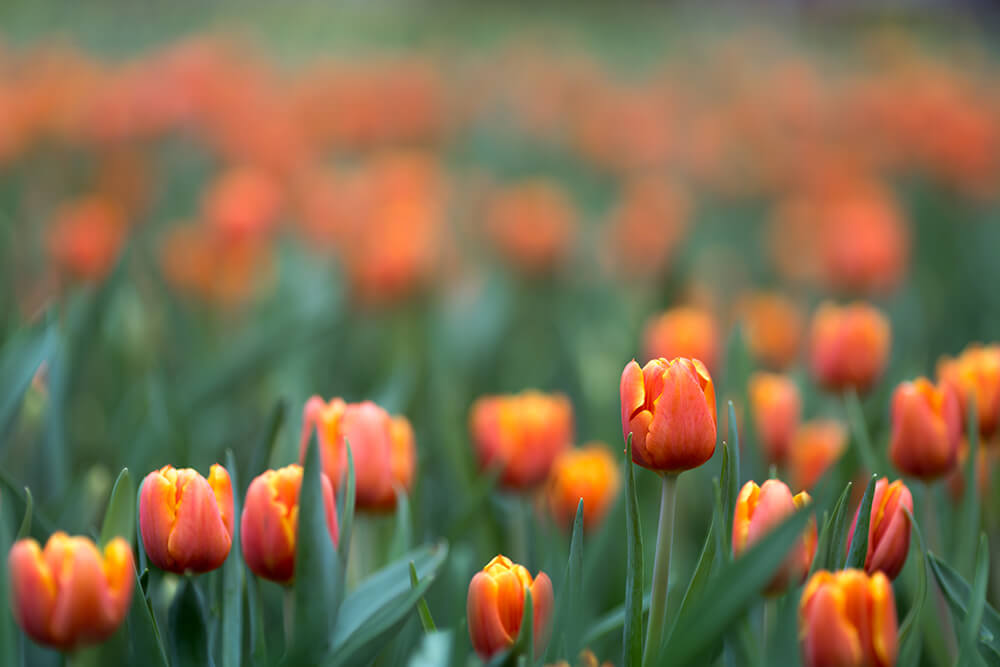 Located near to Amsterdam, Keukenhof is one of the world's largest flower gardens. These stunning gardens are known for their colourful Dutch tulips. With more than 7 million bulbs planted each year. Bursting into colour every spring from late March to May it's one of the best places in the world to see tulips, bluebells, hyacinths, narcissi and daffodils. Each year the gardens have a different theme, so what better excuse to go back again and again.
If you've been inspired to transform your own garden why not visit our Pinterest board for more beautiful garden ideas.