The Victorians were lovers of quality and stability and certainly knew how to build structures to last. Thanks to their solidity and charm, a Victorian home will hold their value and are a popular choice for many buyers.
Because the Victorian period lasted for such a long time, a number of generations of architects were able to put their stamp on it. Styles such as Gothic Revival took their inspiration from medieval times and a commonly identifiable feature is the pointed arch used for windows, doors, and decorative elements like porches or roof gables. Arts and Crafts architecture eschewed industrialisation and embraced traditional craftsmanship; buildings were an embodiment of individual expression through asymmetry and use of a variety of materials.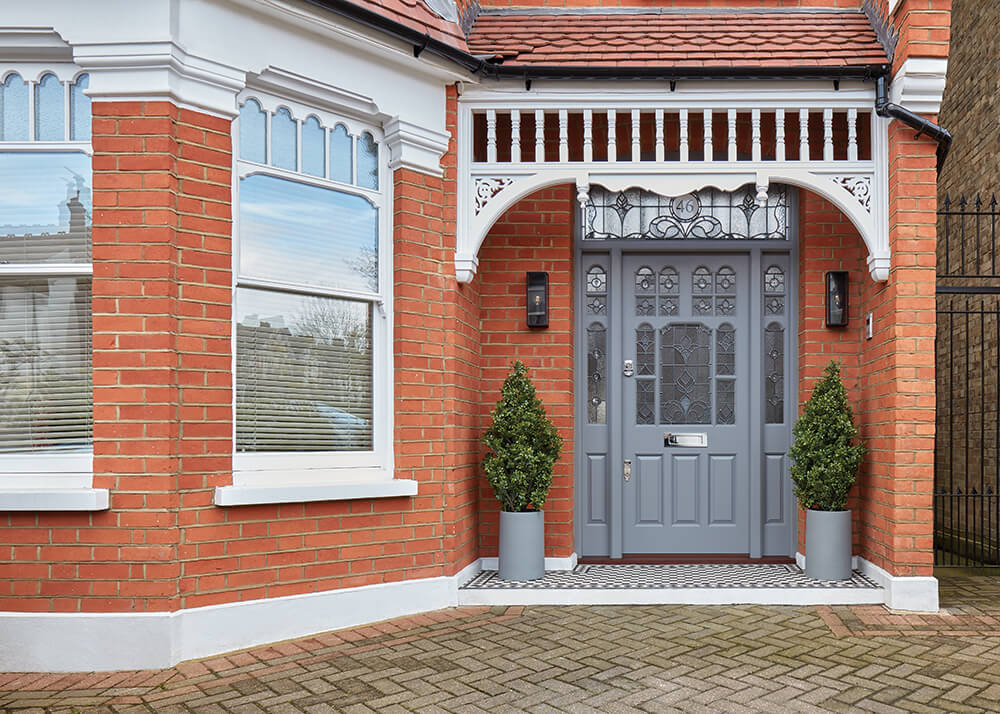 Throughout this period, Victorians built things to last, and that included front doors. They were often of solid construction from hard-wearing timber with panels. As glazing got cheaper, some of the wooden panelling was replaced with glass – this was not only decorative, but it allowed natural light into windowless hallways. At London Door Company, a Victorian door like this beautiful grey example, is designed and built by experts who embrace many of the time-honoured principles of Victorian craftsmanship. We used Accoya®, which is a sustainable hardwood favoured for its durability and good looks.
The owners of this Victorian villa wanted to enhance their entrance further with an awe-inspiring grey Victorian door design. We worked closely with them to craft an extra-thick, triple wood-panelled door and frame that complement the properties decorative architectural features.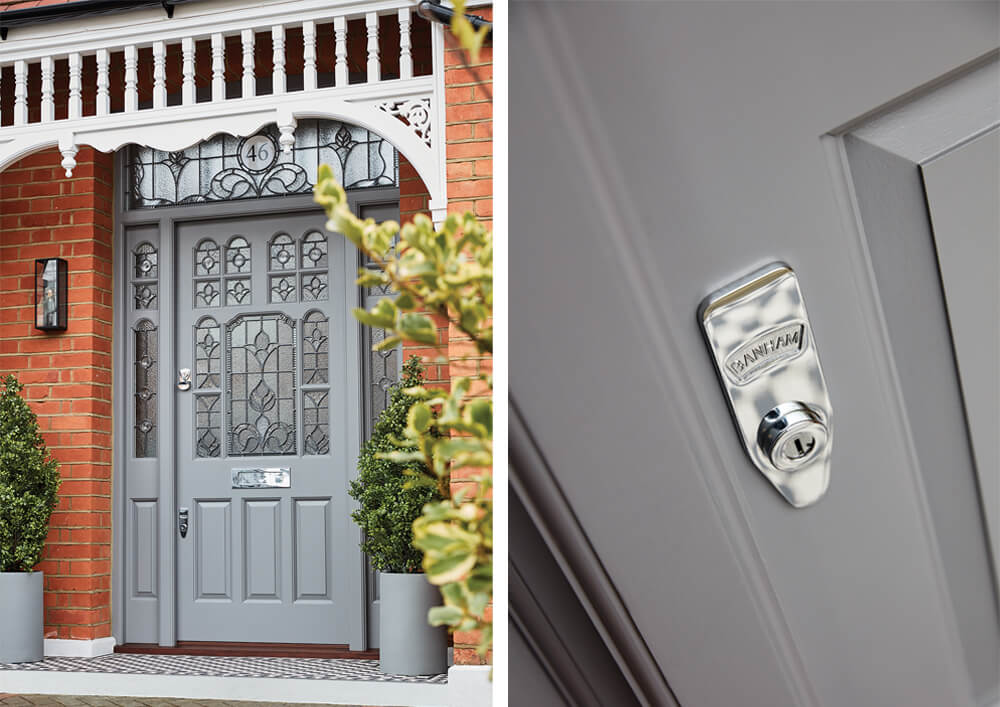 Colour
Grey front doors make a lasting impression. Whether they're hand-painted in an elegant shade of slate, timeless charcoal or pale dove, grey, it's a colour that never seems to go out of style yet it manages to instantly update any style of door. This iconic slate grey adds real kerb appeal when contrasted with the brick fascia and ornate white details. Plants play a vital role in adding a little extra life to the front of your home too and work wonderfully with grey shades. Why not go for evergreens where possible to avoid having too much work in the winter, or consider placing pots by your front door as an end-note to your garden path.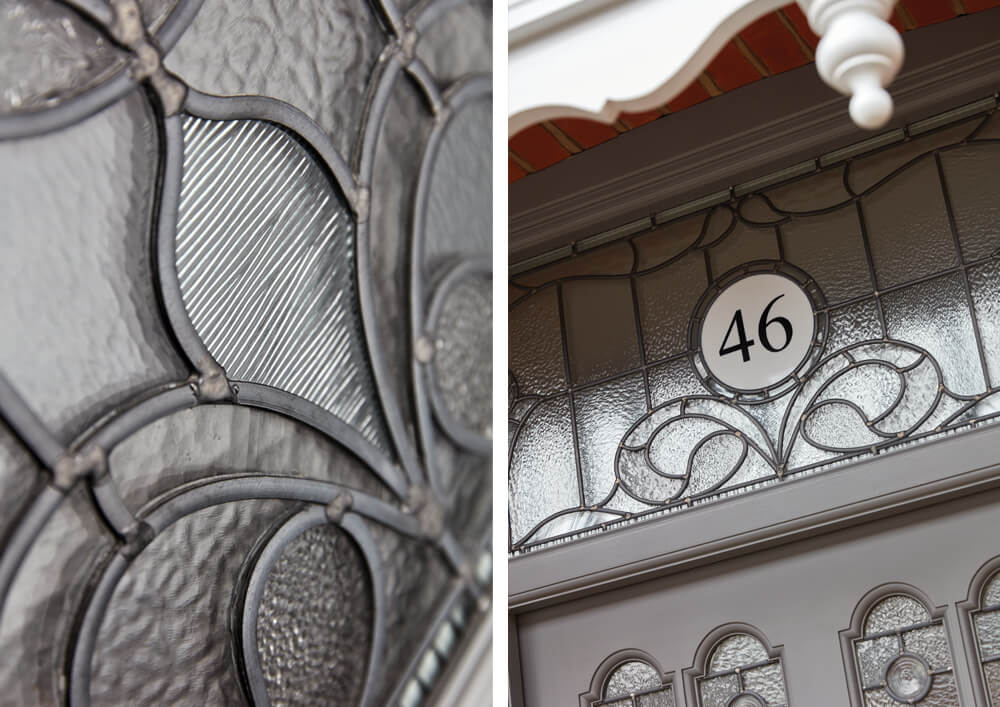 Textured Glazing
The Victorians were fans of gothic and neo-classical themes. Many doors from this period had intricate hand-painted stained glass. As William Morris' designs became popular, stained glass took its inspiration from his beloved designs. Floral patterns and romantic flourishes with allusions to medieval themes became popular and, as the manufacturing process of glass developed, larger panels became more affordable, giving rise to the trend for leaded panes and patterned glass.
Clear leaded, textured glass, shaped and cut into intricate patterns was set into the door, sidelights and fanlight of this stunning design. Instead of coloured glass, we worked with form and texture – the end result is nothing short of majestic.
Security & Door Furniture
This elegant grey Victorian door features a stunning door furniture combination. It includes a beautifully positioned letterbox, and a double locking system finished in chrome, ensuring that it remains rust-free and brings a contemporary nod to a classic design.
Explore our full collection of front door designs by requesting a free brochure or speak to one of our experts in a free no-obligation design visit today.