Looking for a high-quality front door that will stand the test of time? You may think that PVC would be the best choice, but our wooden front doors use Accoya®, a long-lasting, hard-wearing sustainable timber that keeps its good looks for decades.
Hundreds of London Door Company clients across the capital have benefited from the head-turning kerb appeal an Accoya® front door attracts.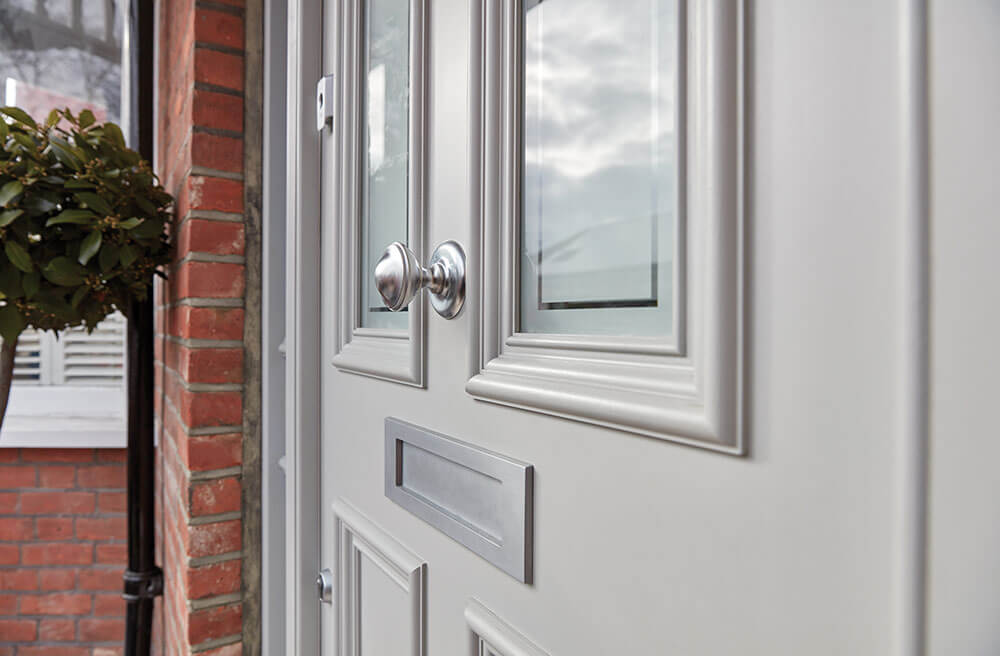 As we learn more about the negative impact plastics are having on the environment, wooden front doors seem a responsible option. Compared to standard wood, Accoya® hardly requires any maintenance. Once it's been hand-painted with several coats of high-quality paint in a colour of the clients choice (and there are plenty of colour combinations to choose from at London Door Company!), Accoya® only needs a quick wipe with a damp cloth every now and again. It's guaranteed to last for 50 years above the ground, but in certain circumstances, it can survive for over 80 without showing signs of damage or wear.
As any homeowner knows, front doors have a lot to put up with. They have to withstand the unpredictable British climate with its occasional sub-zero temperatures and sometime summer heat-waves. In addition, they need to cope with daily use, being constantly opened, closed or slammed. They need to prevent heat from escaping and to protect the home from intruders – they're expected to do all of this and look good too.

At London Door Company, wooden front doors made from Accoya® can come in a wide variety of styles; Regency, Victorian, Edwardian, 1930's and Contemporary so there's a wooden door design for every property. Best of all, no two doors are the same. Each is designed and installed to the exact specification of the clients doorway to ensure a millimetre-perfect fit, even if the entrance is an unusual style or has non-standard dimensions. Because a precise fit reduces noise and heat loss, an Accoya® door can help to reduce energy bills, saving money in the long-run.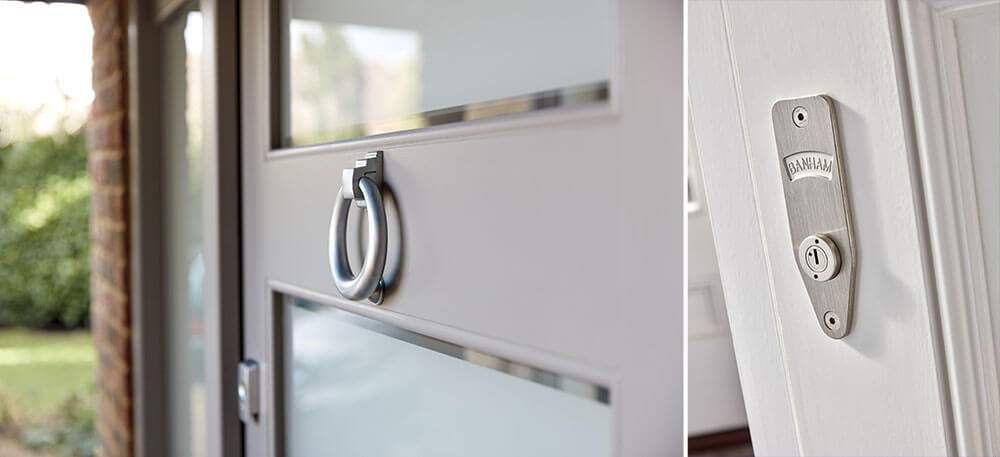 London Door Company can incorporate strengthened glazing in the door, sidelights and fanlights for extra security, warmth, and noise reduction, or to encourage the natural flow of light into a hallway. Wooden front doors are also enhanced with beautifully designed door furniture to complement the style of the home. While Accoya® is far from flimsy, every door is also fitted with cutting edge locking systems to enhance its security credentials.
Its durability is so highly prized that civil engineers and architects building frameworks for homes or bridges that are submerged in water also use this incredible material.
At the end of its life, wood is biodegradable and won't end up in the sea! It can be safely composted and this, in turn, could become nutrients for a new tree.
For more information about how wooden front doors could add style, value and kerb appeal to your home, contact London Door Company today.