1. Increase Kerb Appeal with a New Front Door
We love the inside of our homes and spend time and money, making our favourite spaces as comfortable and as stylish as we can. The outside is equally important – it's what sets the tone of our home, and there's plenty that you can do to make your exterior as amazing as your interior.
The front door is the focal point and the first thing that stands out when approaching a property. If you're looking for a new front door design, one of our specialist designers will be happy to help you select a style that will complement the original period of your property for a stunning end result. You can choose from a beautiful range of paint colours, each one an opportunity to add kerb appeal and personality.
Investing in the security of your home will not only give you peace of mind, it may also increase its appeal to potential buyers in the future. When planning locks for your front door there's little point in cutting corners. At the London Door Company, we will always advise you on the best security option for you. As well as thick, solid doors and a modern locking system, we also consider toughened and strengthened glazing in your front door, French window or patio.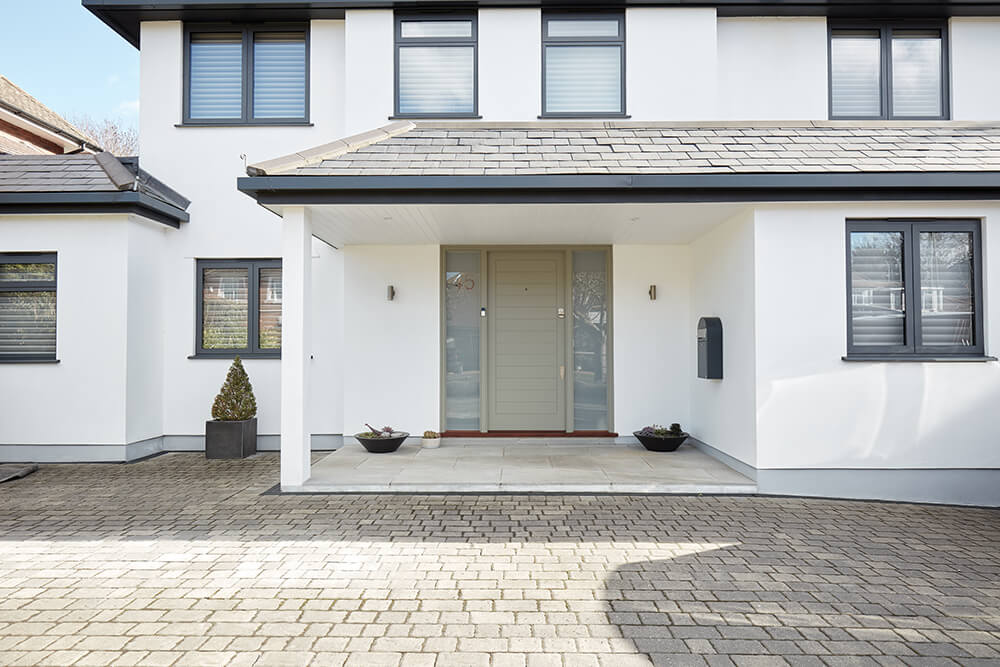 2. Bring More Natural Light Into Your Home
Getting a good amount of natural light throughout the day and an absence of light at night is really important as it can impact our mood and performance. If you have a period property, they will often lack natural light, especially in their narrow hallways. Structural changes such as removing walls or opening up stairways can create a free flow of light. However, if you don't wish to make huge structural changes simple steps such as swapping internal doors for glazed ones, using light paint finishes and mirrors can help to create the feeling of more light and space.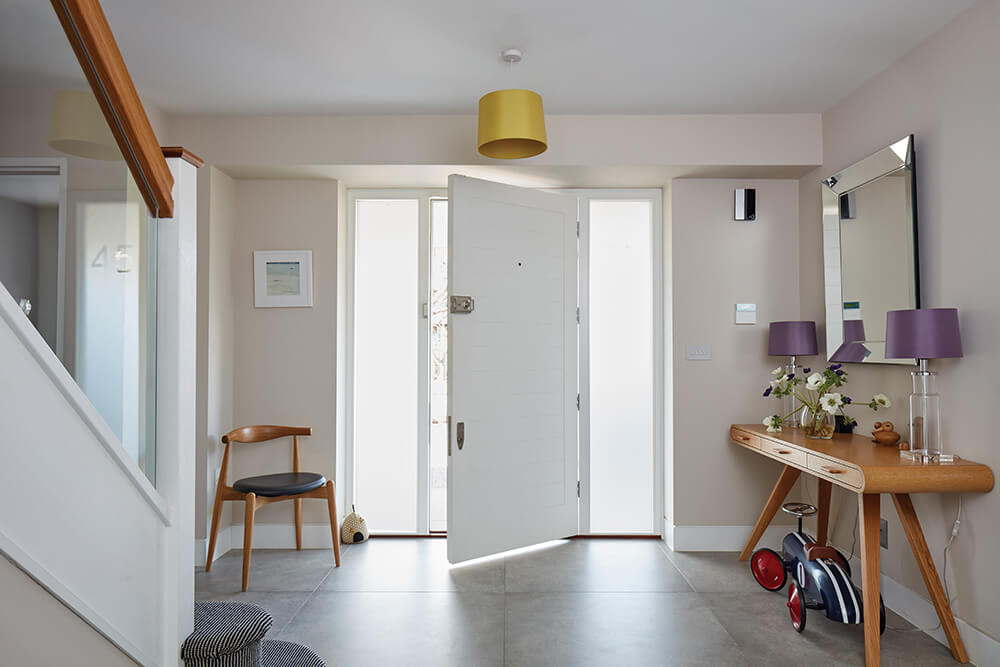 3. Loft Conversions and Extensions
If you have space in an attic or loft, this is the ideal place to create an extra bedroom, a master bedroom suite complete with dressing room, a home office or simply a place for organised storage.
Most loft conversions, even if they're full-height, will have sloping ceilings, so bespoke furniture is the logical choice if you want to make the most of every inch of space in the eaves with unique open and closed storage solutions. Remember a loft conversion may require planning permission or a building notice depending on what you want to do and how you intend to use it.
If you're looking to add an extension, it must suit the style and period of your property. Research the time period of the home, the building style and the type of materials used. This will help ensure you keep a cohesive look for the house when making renovations. When planning an extension, it's also important to consider how much garden space it is going to take up and whether that impact will be a key player in the value of your home.
4. Dedicated Home Study
More and more of us are working from home, and as time goes on, this working option will become more usual. As a result, having a dedicated home office is not only practical, it's a real plus if you want to sell your home in the future.
When it comes to creating a home office there are many options available; you can convert an unused room, your garage or loft space; you can utilise corners of your home such as under the stairs, or you can create a multifunctional space that can be closed off at the end of the working day so that it can be used for something else. When designing your dream workspace, you need to think about functionality, storage, desk space and lighting. Research has also suggested that the aesthetics really do impact creativity and productivity, so select muted paint colours, calming textures and personal objects to help you stay motivated.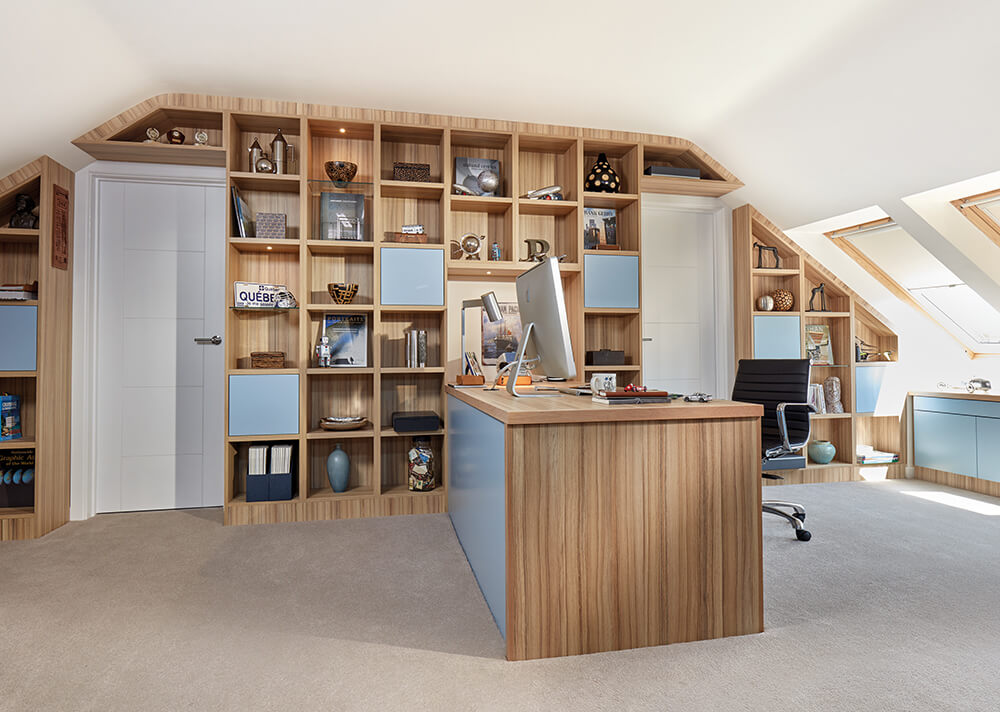 5. Update Your Entry with a Bespoke Staircase Renovation
The staircase is a feature of your home where improvements can add a real wow factor. A show-stopping design can completely transform the entrance to your home, and it can be done without messy building work or planning permission. Companies such as Neville Johnson offer a staircase renovation service, bringing your existing staircase up to date.
Whatever the size of your hallway, renovating your staircase is probably the fastest, easiest and most impactful ways to revamp your home, create a warm welcome and add value at the same time. A show-stopping design in glass or natural timber can completely transform the entrance to your home, allowing light to circulate throughout the floors of your home.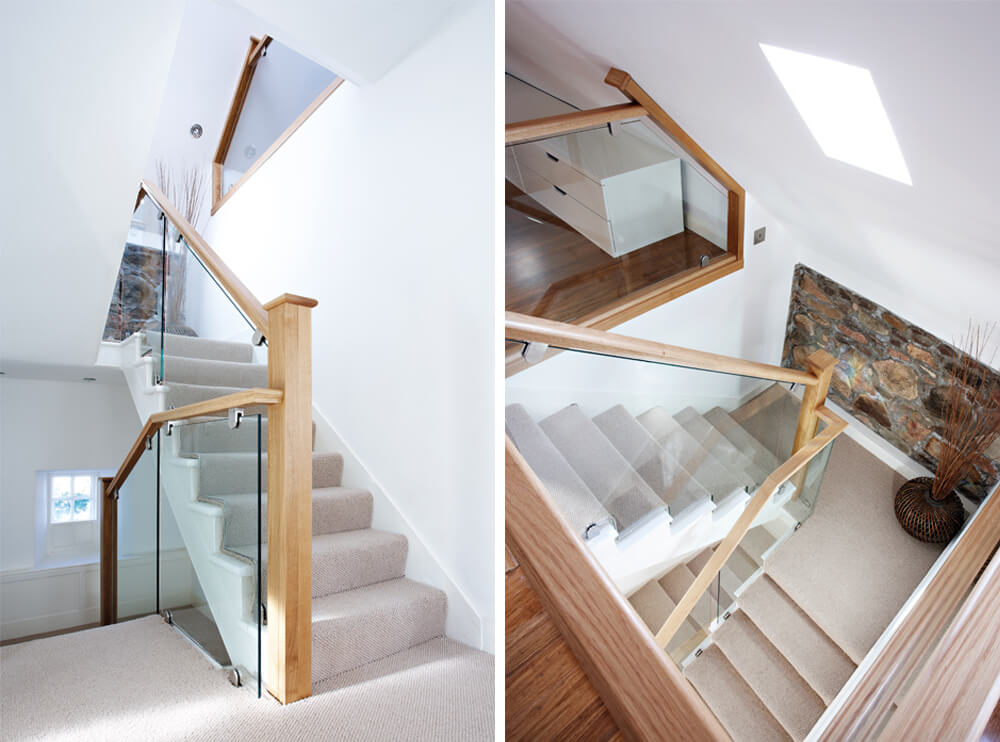 6. Renovate with Efficiency In Mind
If you're renovating your home to be 'greener', one of the main steps you need to think about is insulation. If your home is poorly insulated, there's no point in implementing energy-saving solutions such as solar panels or a new boiler as heat will still flow straight out. Luckily there are many ways to insulate your home. These include: insulating loft or cavity walls, opting for double glazing, insulating hot water tanks and also covering original hardwood floors with rugs to stop air from escaping through gaps. All of these solutions, combined with precision fit bespoke wooden doors, will improve your homes eco-friendliness.
Ready to Take the Next Step?
If a new front door is on your list of home renovation projects, then request a free brochure or speak to one of our experts in a free no-obligation design visit today.