When you first move into a new place, it can sometimes take a little time to make your house a home. After a while, our lifestyles and personal taste will dictate how we want it to look and what rooms we'll use for which purpose.
Whether you have a country cottage, a city apartment or a townhouse, you don't have to live with the previous owner's décor. It's a good idea to visualise yourself in each room and imagine yourself relaxing, working or entertaining; where do you want your possessions to be? Where will you place your TV or tech for maximum enjoyment? How do you want your seating positioned and which colours and patterns make you happy? Read our top tips on how to make a house feel like a home below.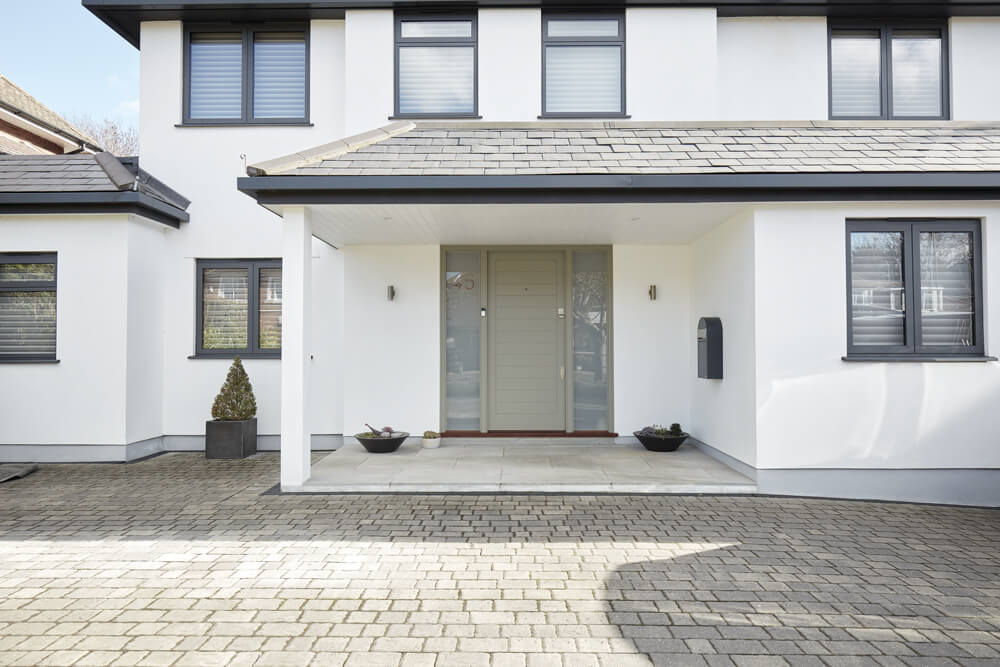 Colour Pop
While there are certainly trends in colour, one thing is for certain; style never goes out of fashion. Creating a palette that reflects who you are will ensure a timeless end-result so don't just go with what's 'in' – remember, you have to live with that shade!
The easiest way to make a house a home is with paint – it's also one of the most effective ways to change the mood and look of an entire room. Colour can have a surprising effect on the feel and ambience of your home so go for a shade that you love and not necessarily the one you've seen in a magazine. Mix and match different tones to create depth and a sense of space. If you have a smaller, darker room, a lighter tone will make it feel more spacious; rich, dark colours can make a larger room feel cosy and add a sense of luxury.
Play with Patterns
Patterns are a great way to get a theme underway. For example, if your sofa is plain add cushions that contain pattern found in other details around the room. Pick out a rug, throws or curtains in contrasting patterns and, before you know it, you have a room where everything works and is of a style way that's exclusive to you.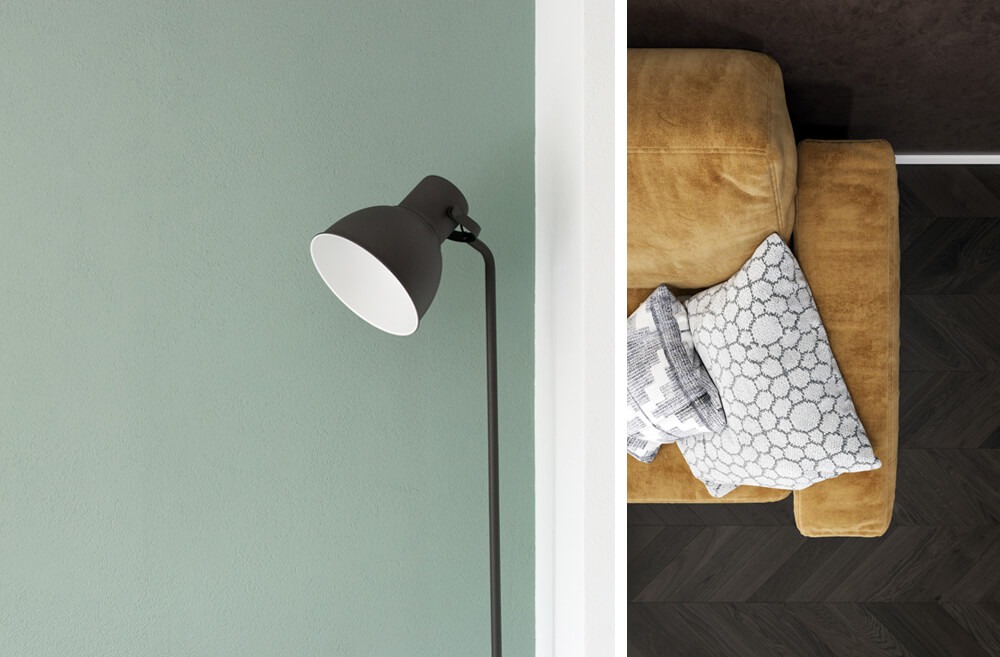 Memory Lane
If your home is a little unusual or was built during a specific architectural period, pay homage to its character by enhancing its original features. You could find pieces in antique stores or reclamation yards that are of a similar age to your property that will work in different rooms whether it's a fireplace; a mirror, wall sconces or furniture.
Make Rooms Work for You
Many new build properties have flexible open-plan layouts that allow us to decide how to use the home, but older houses often have rooms that are arranged in a way that no longer suit our modern lifestyles. For example, you may have a small kitchen and a separate dining room that can be combined to give you a larger, more family-friendly space that's perfect for cooking, eating and socialising. Just because the last owner liked a particular layout, you don't have to live with it. So why not roll up your sleeves and turn that awkward box room into a luxurious dressing room, a handy en-suite or even a home office.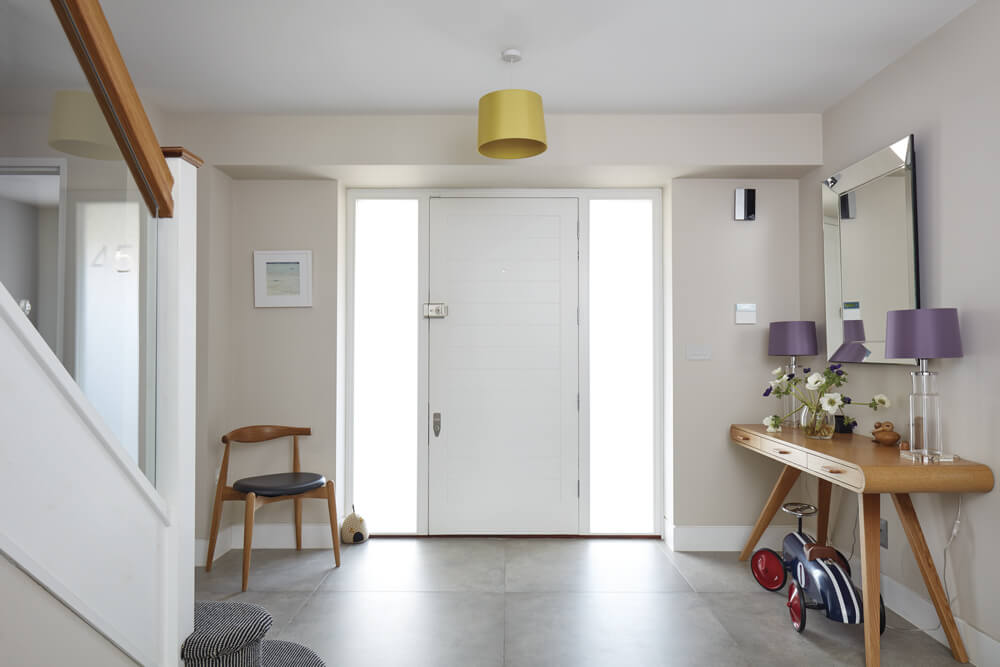 Picture Gallery
A large, expansive wall can look lifeless, but it's an opportunity for you to have a little fun in turn making the house a home your whole family can enjoy. You could add family photographs; curate a collection of treasured artworks, film posters, quirky images that reflect your personality and interests. Maybe you'll use the space for oversized mirrors or sculptural artwork? Where the blank wall is in your home will probably decide what you do with it. If you're putting together a collection – especially one that doesn't necessarily match, why not display your images in colour or size order or in similar frames to theme your gallery and give it maximum impact.
Nothing Says 'Welcome' like a Colourful Front Door
Unless you live in a conservation area or one with strict rules about how your exterior should be presented, you can add a splash of personality with the colour of your front door. Doors look incredible in surprising colours such as 'Milk Thistle' a soft pink hue that works beautifully next to pristine white plaster. Bright colours such as orange or cherry red suggest the owner has a sense of fun and plenty of energy while sophisticated shades such as British Racing Green and elegant black have lots of kerb appeal.
Colours work particularly well when a door has glorious stained glass panels, and one of the colours in the glass has been picked out in the paint colour for the door. While some front door colours were more popular than others during different periods of history, no particular era can claim ownership to any shade, which means the world of colour is most definitely your oyster. To see how your chosen colour could look on your front door, talk to the experts at London Door Company, or browse our gallery. We have a wonderful palette of colours to choose from to ensure a unique result.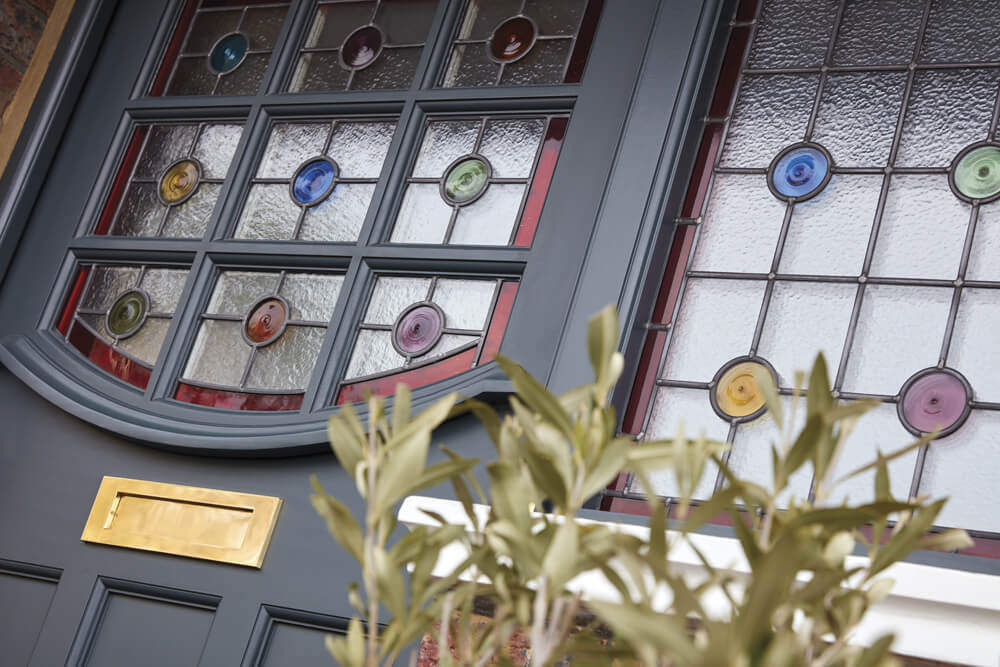 Make a House a Home with Indoor Plants
Plants have plenty of power when it comes to adding a little energy to your space, inside or out. Place trailing plants on top of high shelving in kitchens or bathrooms for a dramatic effect. Arrange flowers in a statement vase in prominent places in the rooms you use the most – the fragrance can be very inviting too. Flowering house plants or succulents can help to create a calm and homely atmosphere, and you can have fun with the size, colour and style of their containers too.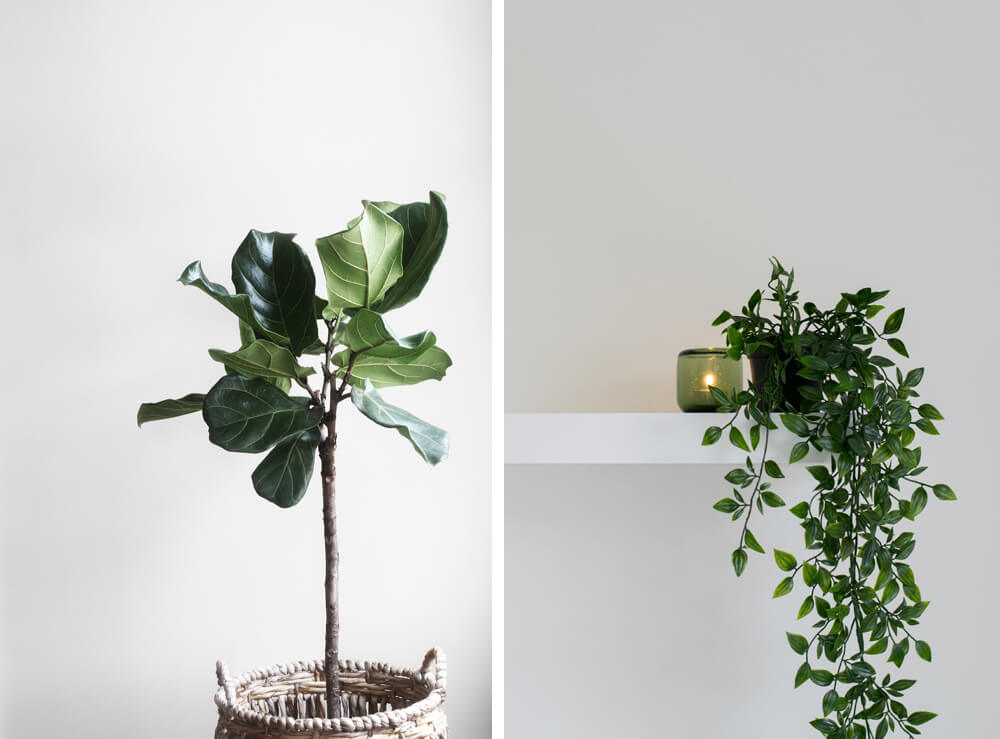 Outdoor Lighting
Adding downlighters and uplighters to the external walls of your home adds depth and definition, especially if you have a flat facade. Oversized carriage lanterns can look sophisticated in an open porch or recessed doorway. Lights strung from branches in trees or placed alongside the front pathway add a festive twinkle to the front of your home – especially during winter months. If you enjoy solar lights in your garden, be aware that these probably won't be as effective during the shorter, darker days of winter when there's very little daylight to power them after dark. Lights that work on sensors and only come on when triggered by movement will also act as security, alerting you to any activity outside.
For more advice on how a new front door could help you to make your house a home request a free design visit today.