Your front door forms the face of your home – guests will form an opinion from the pavement. In fact, property experts claim people will decide in the first 10 seconds whether they like a property, based solely on its kerb appeal. By transforming your home exterior, you will not only be increasing its market value, but also something much more coveted – pride.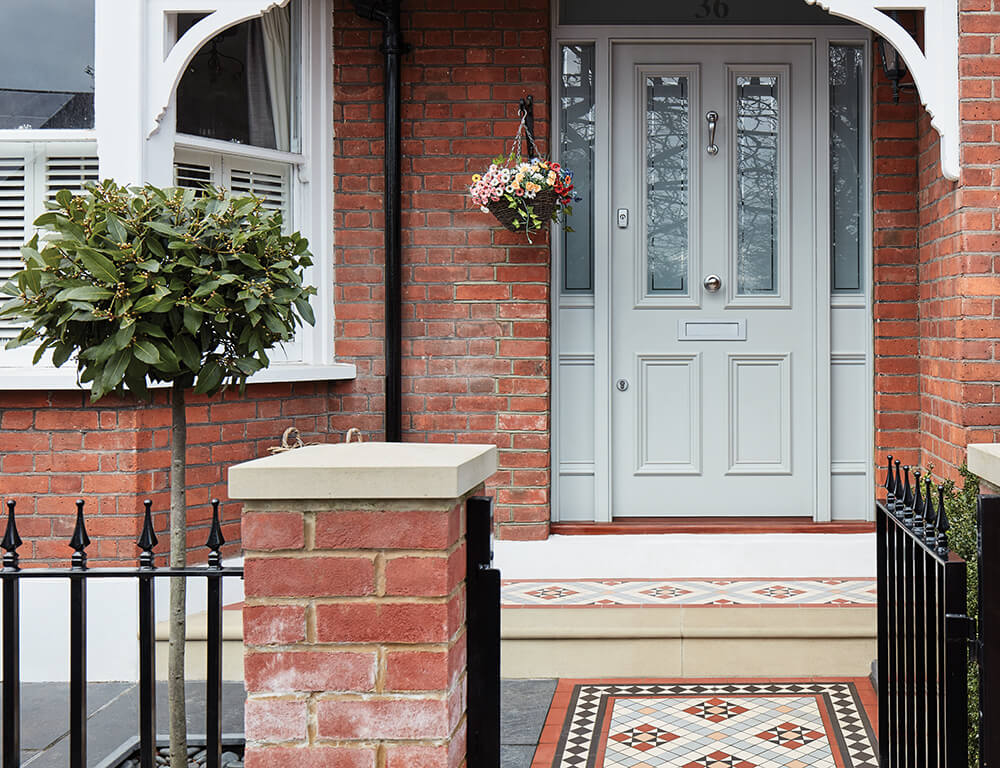 When it comes to front doors, we consider every small detail in pursuit of perfection, from hand-painted glazing to the nuts and bolts. And the pièce de résistance? Colour. See below our tips for choosing the right home exterior colour.
1. Firstly, consider what kind of character you want for your home. Is it contemporary minimalism or traditional period?
2. Consider the brickwork that surrounds the door. The key is to find complementary shades, rather than harsh contrast. An example is pairing a bolder shade with pale brickwork for impact, where pastels may look more wash out. Our advice is to align paint swatches to the wall and see how it makes you feel.
3. In addition to the brickwork, there are other elements that frame your entranceway. Trees and plants, for example, can be a beautiful asset, if well-maintained. If you're fortunate enough to have bright bold flowers bordering your front door, then perhaps consider a dark or neutral colour to complement it.
4. Keep in mind the old adage, the devil is in the detail. By that, we mean accessories such as letterboxes, doorknobs and knockers. You'll want to ensure these are either considered as part of the colour scheme or repainted as part of the job.
Below is some home colour inspiration, to get you started…..
Greys and Neutrals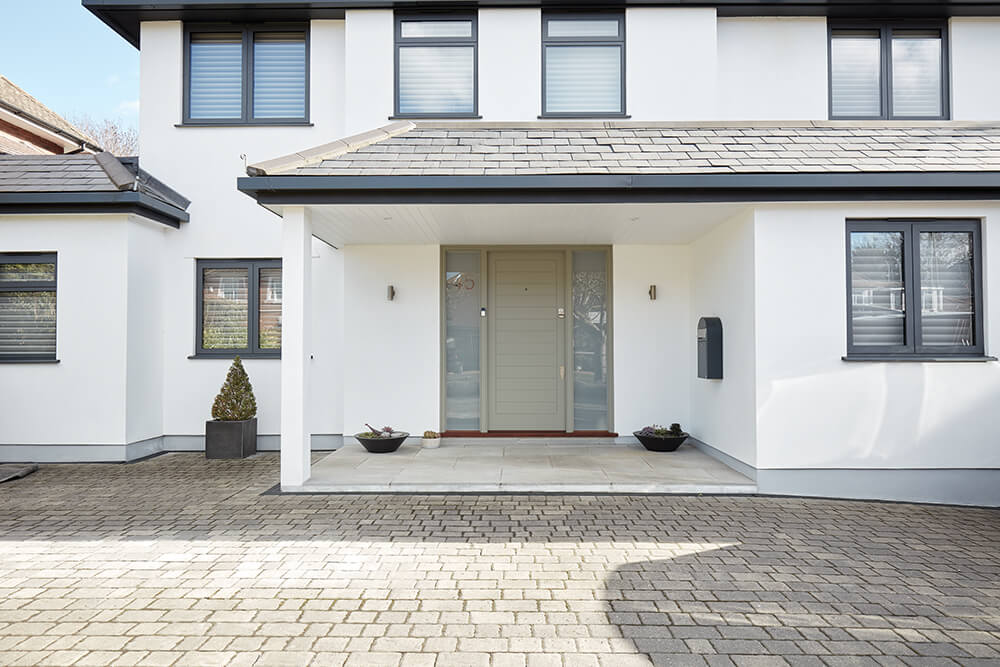 Dark and Stormy
Spring Pastels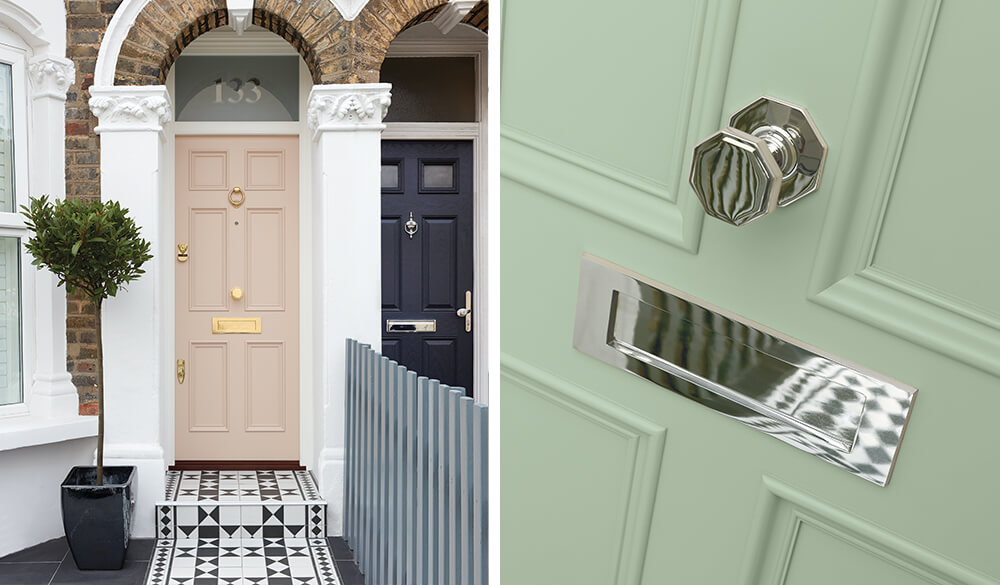 Bold and Bright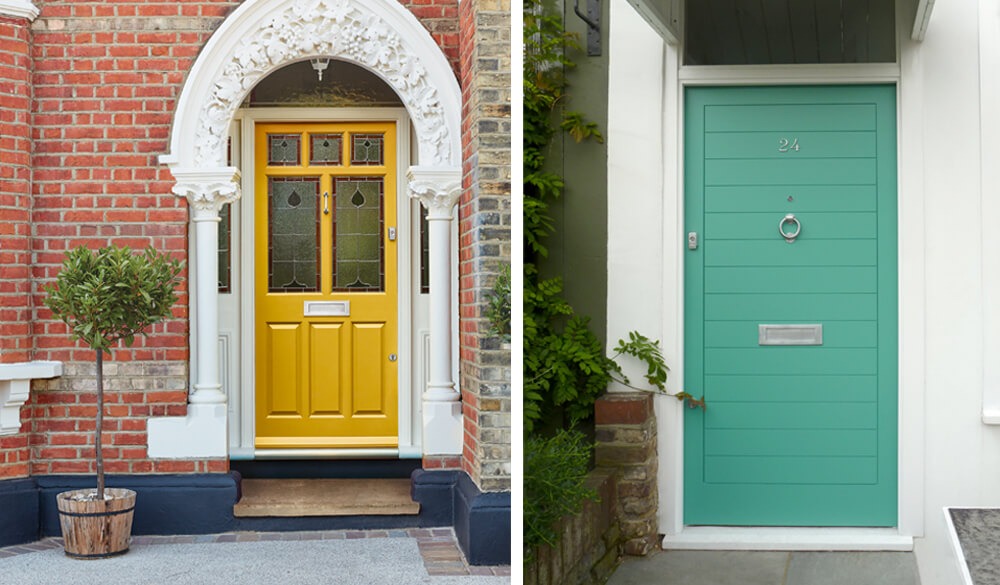 Explore all of our stunning front door designs here.