Although London has a reputation for being seemingly grey and overdeveloped, it actually has some of the UK's most beautiful gardens including some well known Royal London parks and secret lawns hidden amongst the hustle and bustle.
Early spring saw streets awash with cherry blossoms and magnolias, while May brings purple blooms of wisteria which can still be seen throughout the city today. With summer on its way we thought we'd list a few of our favourite gardens and outdoor events for the month ahead.
London's Green Spaces
Kew Gardens
The impressive Royal Botanic Gardens in Kew, London have over 50,000 living plants across 326 acres of land. The historic gardens are also classed as a world heritage site brimming with one of the largest diverse botanical and mycological collections in the world.
Kew consists of many beautiful gardens, conservation collections and plant houses. One of the most well known is the Palm House. This magnificent glasshouse is home to remarkable tropical plants from some of the most threatened environments in the world and offers a chance to gain a glimpse into our precious rainforests. There's also a treetop walk over the gardens, which is a perfect activity for the whole family.
Fulham Palace Garden
This impressive garden is made up of 13 acres of vibrant floral displays, rare trees and beautiful walled spaces. As part of the palace, the gardens reflect the wealth and interests of the bishops who lived there in the past.
The walled garden is brimming with life this time of year. You can see walls filled with flowers and fruit trees, manicured lawns, apple orchards and beehives dotted around. As well as looking beautiful, the walled gardens also serve the purpose of providing food, just as they did in the past. You can pick up a selection of cut flowers or treat yourself to some organic honey of which all the proceeds go to restoring the gardens.
King Henry's Walk Garden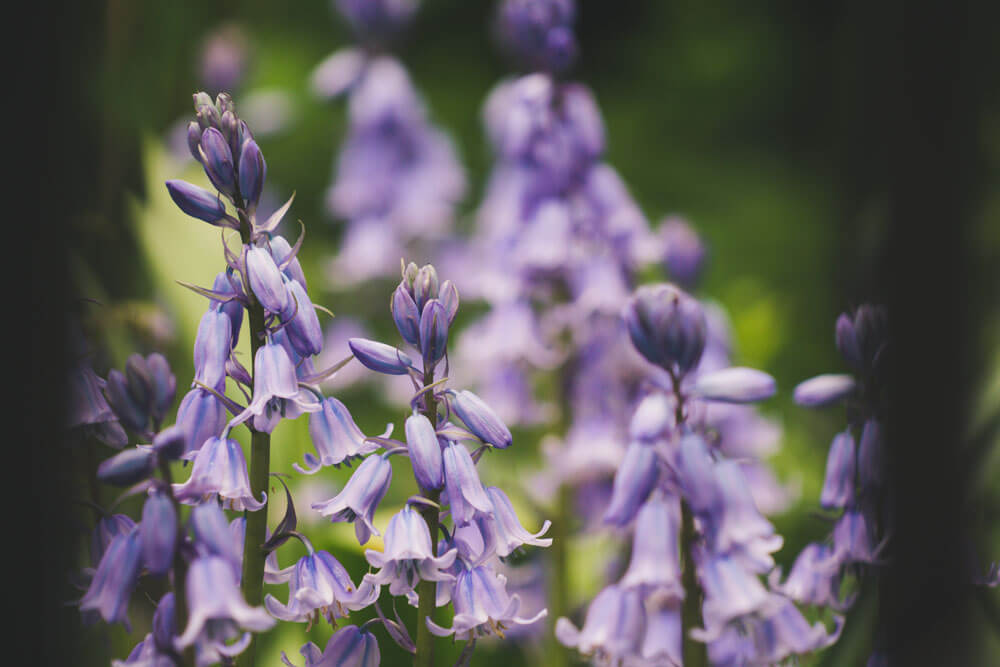 This secret garden is an award-winning community space in Islington, London. Run by volunteers the garden contains growing plots for local residents, diverse flower beds, a small area of woodland and lawns for visitors and plot holders to enjoy. Throughout the summer months, there's a whole host of activities and events engaging the entire community. The gardens are open to the public between 12pm-4pm from May to September.
St James's Park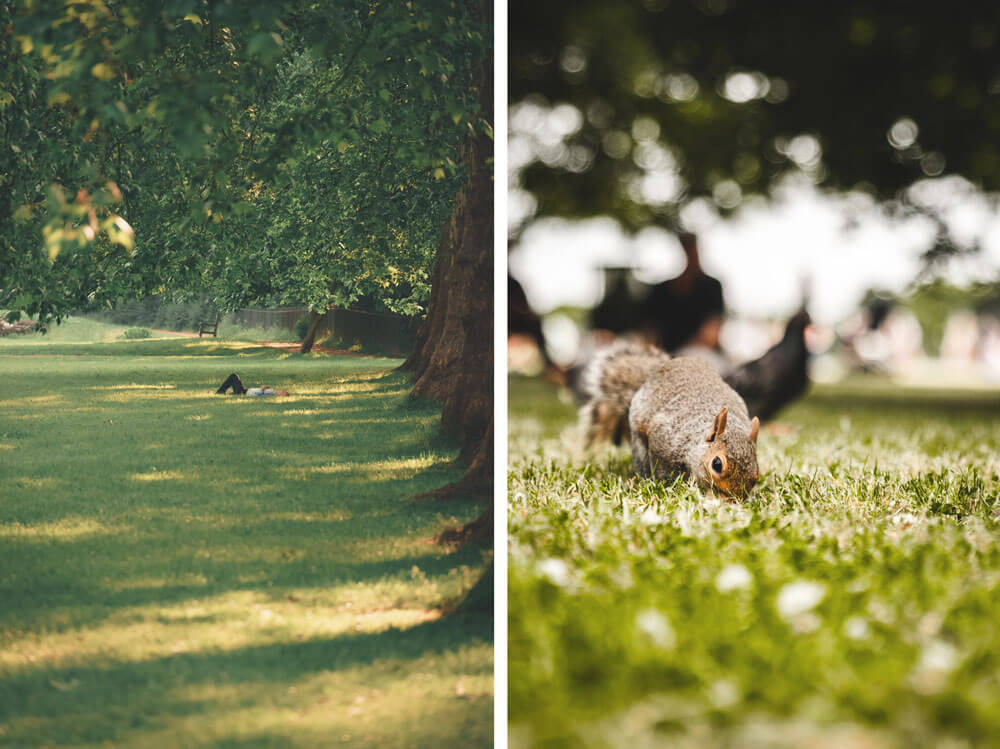 The second-smallest of the eight Royal London Parks St James's definitely doesn't disappoint when it comes to manicured lawns and picture-perfect sights. At one end you can see the London Eye, St James's Palace and the Horse Guards Parade and at the other a stunning view of Buckingham Palace.
The central lake is full of wildlife including the famous pelicans which were a gift from the Russian Ambassador to King Charles II in 1664. If you're looking for more animal encounters, then sit amongst flower beds where you may be lucky to come across one of the park's friendly squirrels.
Kensington Gardens
Kensington Gardens was originally part of Hyde Park however in the seventeenth century it was sectioned off for Kensington Palace and its residents. This beautiful park is one of our favourites in London. Located in the Royal Borough of Knightsbridge and Chelsea this once private garden covers 270 acres and is full of character and charm.
The gardens are the ideal place to take a lunchtime stroll or spend a day simply relaxing and exploring all it has to offer. Stumble upon The Serpentine Gallery which has fantastic summer exhibitions, dip your toes in the Diana Memorial Fountain or enjoy an English cup of tea in the Italian gardens.
London In Bloom
If you're in and around London over the coming weeks, then there's a whole host of events to experience. With the rise in nature-inspired interiors, we're excited to see what inspiration we can gather from this year's Chelsea Flower Show on the 21st – 25th May. If you're unable to get tickets then there's no better way to experience summer floral displays than Chelsea in Bloom which runs from the 20th – 25th May.
A celebration of summer, the streets and shop fronts in Chelsea are transformed with incredible floral displays. This year's theme 'Under the Sea' is bound to provide a wealth of inspiration for store concepts, especially as plastic usage and our planet's health has recently been under the spotlight.
Need a little garden inspiration? Explore our latest Pinterest board for ideas that are bound to transform your garden, whether it's a compact entertaining space, cottage garden, raised beds or large open plan area.