The entryway of a home serves as the crucial first impression, whether for prospective buyers, visitors, or just how it makes you feel when you walk into your home. Modern front doors can often be overlooked since around 70% of the UK's homes were built between the Victorian and Post-War eras. However, their contemporary designs, sleek lines, and minimalistic aesthetic mean modern front doors are becoming an increasingly popular choice for homeowners.
Georgian Elegance with Modern Appeal:
Georgian homes are known for their elegance, symmetry, and classical elements. A modern front door with clean lines and an understated design can effortlessly complement the grandeur of a Georgian property. Opt for a sophisticated colour palette, like deep burgundy, rich navy, or classic black, to add a touch of modernity while preserving the traditional charm. Incorporating period-inspired details in the door's panels or hardware will perfectly balance modernity and Georgian aesthetics.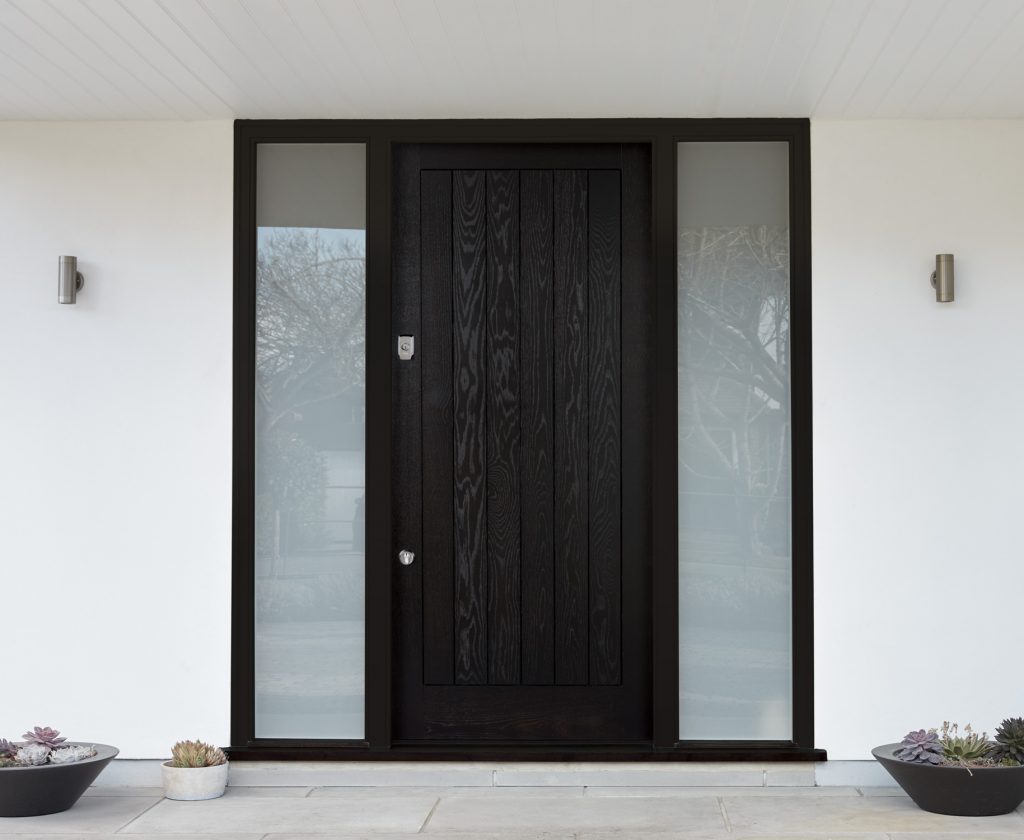 Contemporary Twist on Traditional Victorian Charm:
The Victorians are responsible for constructing around 2.5 million homes that still stand in the UK today. Typically, Victorian houses are terraced and hold great charm with their grandeur and intricate details. A modern front door with a touch of Victorian inspiration can work wonders for this architectural style. Integrating decorative glass panels featuring intricate patterns will preserve the period's charm and infuse the entrance with a modern twist through clean lines and minimalist hardware. Combining the best of both worlds, a modern front door can effortlessly elevate the curb appeal of a typical Victorian terraced home, creating a striking and inviting entryway for both residents and visitors alike.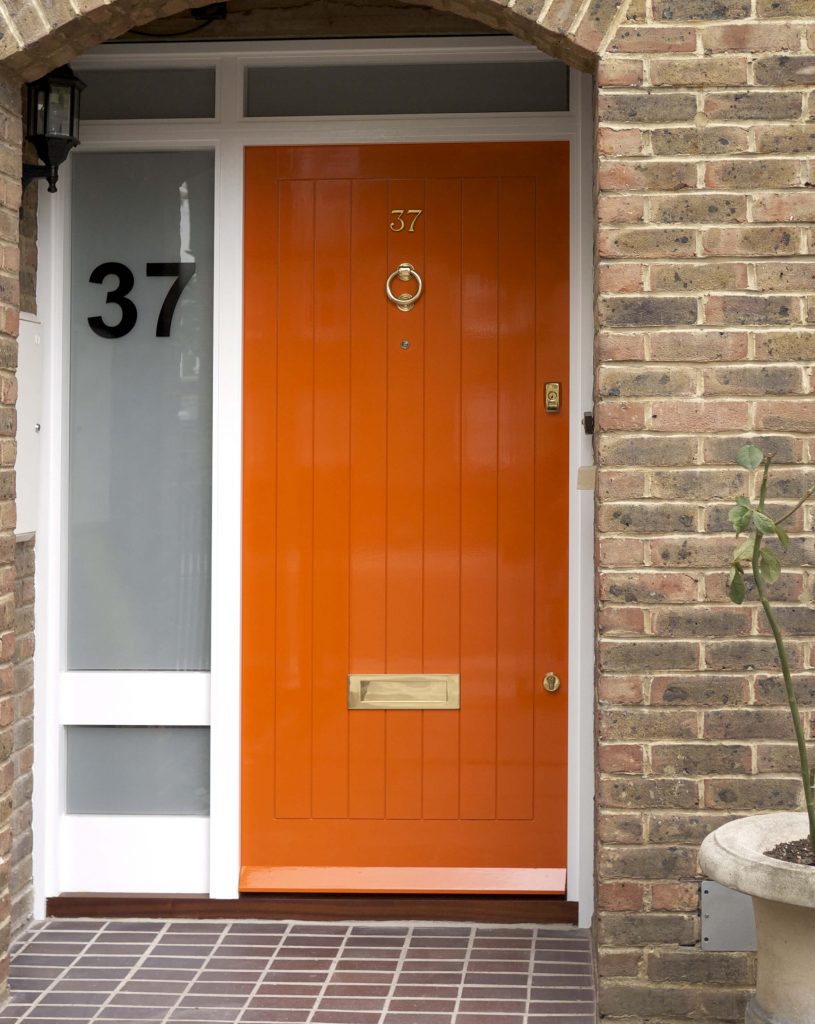 Mid-Century Modern Flair:
The mid-century modern era is synonymous with clean lines, open spaces, and innovative design. Contemporary front doors with sleek, minimalist designs perfectly fit these properties. Neutral colours like cool greys or warm beiges will complement the overall aesthetic, creating a door that exudes sophistication and embraces the spirit of mid-century modern style.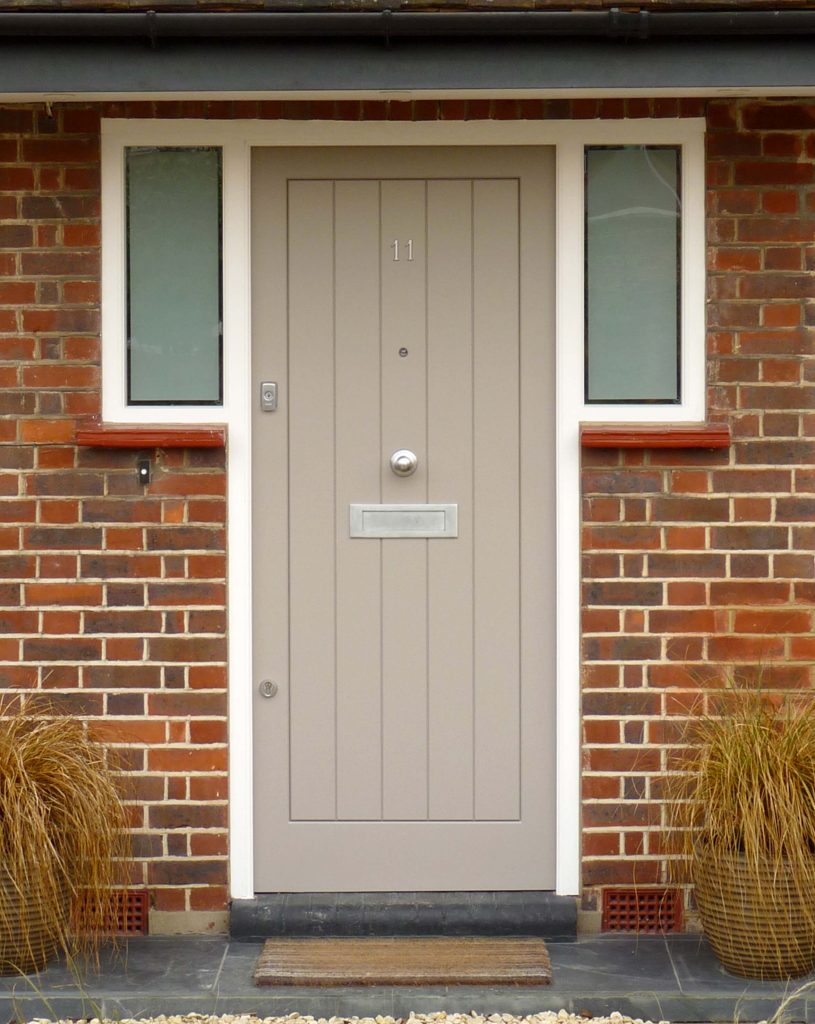 Contemporary Elegance for Post-War Homes:
A massive 9 million homes in the UK were built after 1945, meaning the majority of homes in the UK fall under the Post-War era. These properties boast simplicity and functionality as their defining characteristics. Modern front doors with smooth surfaces and uncluttered designs align well with the minimalist appeal of these homes. All London Door designs are crafted from premium timbers such as Saplan and Accoya, known for their sustainability and resistance to decay, to ensure lasting beauty. Neutral colours or bold monochromatic tones will add a touch of contemporary elegance to the entryway.
Premium Timber Materials for Lasting Quality:
Modern front doors are crafted from premium timbers such as Oak, Accoya, and Saplan, regardless of the architectural style, offering unparalleled durability and longevity. Oak, known for its strength and timeless appeal, brings a touch of classic elegance to any property. Accoya, a modified and eco-friendly wood, ensures enhanced resistance to weathering, making it ideal for exterior use. Saplan, with its dimensional stability and resistance to warping, provides an excellent choice for modern front doors.
Modern front doors are more than just entryways; they are a harmonious blend of contemporary design and timeless aesthetics. From Victorian charm to Post War elegance, these doors effortlessly complement properties of different architectural styles. The use of premium timber materials like Oak, Accoya, and Saplan ensures that these modern doors beautify homes and withstand the test of time and the elements. When choosing a modern front door for your home, consider the architectural style and colour choices that resonate with your preferences, ensuring a seamless integration of the old and new and creating a stunning entrance that welcomes both residents and guests alike.