There's something quintessentially English and charming about a 1930s front door and its architectural style. This type of property started to make an appearance during the building boom of the 20s and 30s when there was a demand for new homes in the suburbs of thriving large towns and cities. Because they're rarely seen in city centres, many have large gardens and generously proportioned living spaces. Traditionally, they have three bedrooms and are either semi-detached or detached.
Revive the Inspiring Art Deco Flair of Your Home
1930s homes have a wealth of features; some are art deco in style with sharp, geometric designs such as rectangular bay fronts and window panes, others have been influenced by the Arts and Crafts movement and have mock-Tudor frontages. Each of these architectural styles, in this type of home is unmistakably of the era.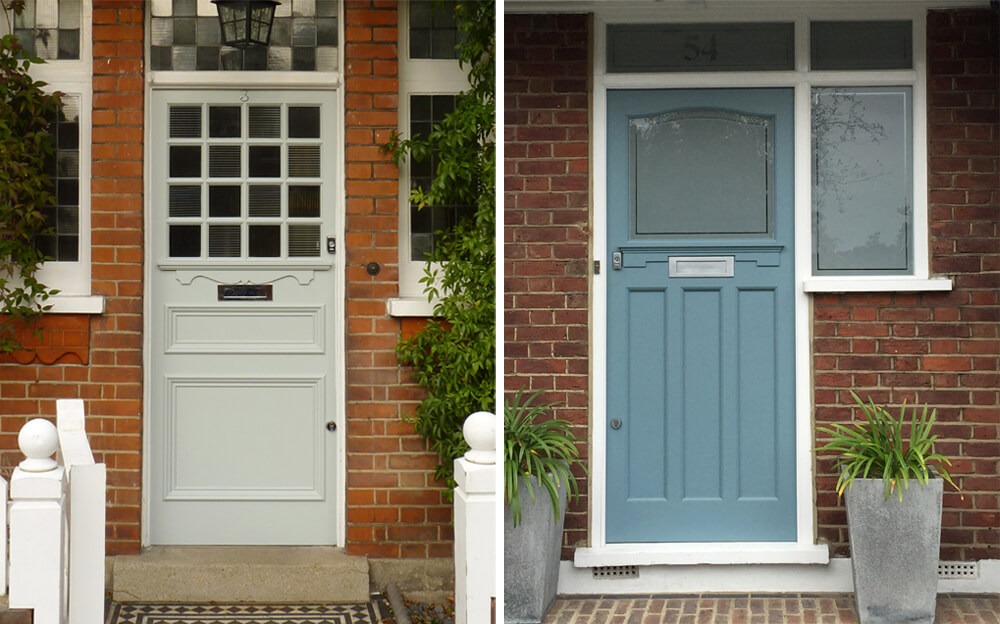 Exteriors were either red brick or pebbledash and almost all had a red clay tile roof. The style of a 1930s front door is equally distinctive. They tended to have glazing in the top panel, door furniture in the upper portion of the door, and three square panels of equal size. These unique features combine to give a door its very recognisable appearance. Today, painting a 1930s front door in a bright, vibrant colour is an exciting trend that enhances the beauty and style of its design.
Original 1930s Stained Glass
Stained glass was also big news and designers from the 1930s went to town, creating wonderful glazing that could be full of colour and meaning.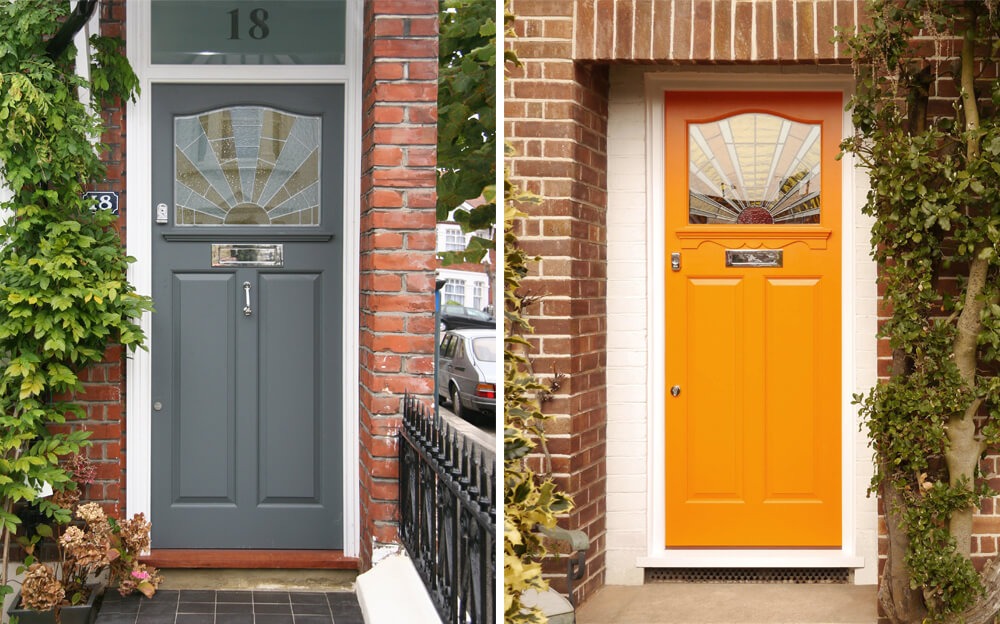 The art deco style of this 1930s grey front door with its stained glass sunburst design characterises the influences of the day. For the first time, having a suntan became fashionable and people enjoyed sunbathing. This led to the building of flat roofs on homes, pergolas and balconies as sun traps. This beautiful door is a typical design of the 1930s and works wonderfully with the architecture of the home. A coat of paint in a shade that is both modern yet reflective of the era gives it a contemporary boost and highlights the vibrancy of the beautiful sunburst design in the leaded glass.
Because our craftsmen are meticulous about every detail, the door features two moulded panels and a short cill beneath the glass which also reflect details reminiscent of the 1930s.
There's so much to love about these well-designed, early modernist buildings. At London Door Company, our design experts work tirelessly to make sure that the style and details are creatively and aesthetically in keeping with doors from the period. Modern considerations such as strengthened glass and the use of high quality, hard-wearing timber only act to improve on an original idea and bring an authentic design into the 21st century.
If you're considering a new front door for your home, why not take a look at all of our 1920s and 30s style doors here or order our free 2019 brochure today.