As we welcome in the 'roaring twenties' we're seeing a new trend for homes mixing modern and period features. We love bold colours on period doors and contemporary design next to original details. Sprucing up authentic porch tiles or giving original plasterwork a makeover can work wonders if you're aiming to enhance your home's kerb appeal. Adding a few 21st-century features to a period front door can also improve security and boost the environmental credentials of your home as well as its looks.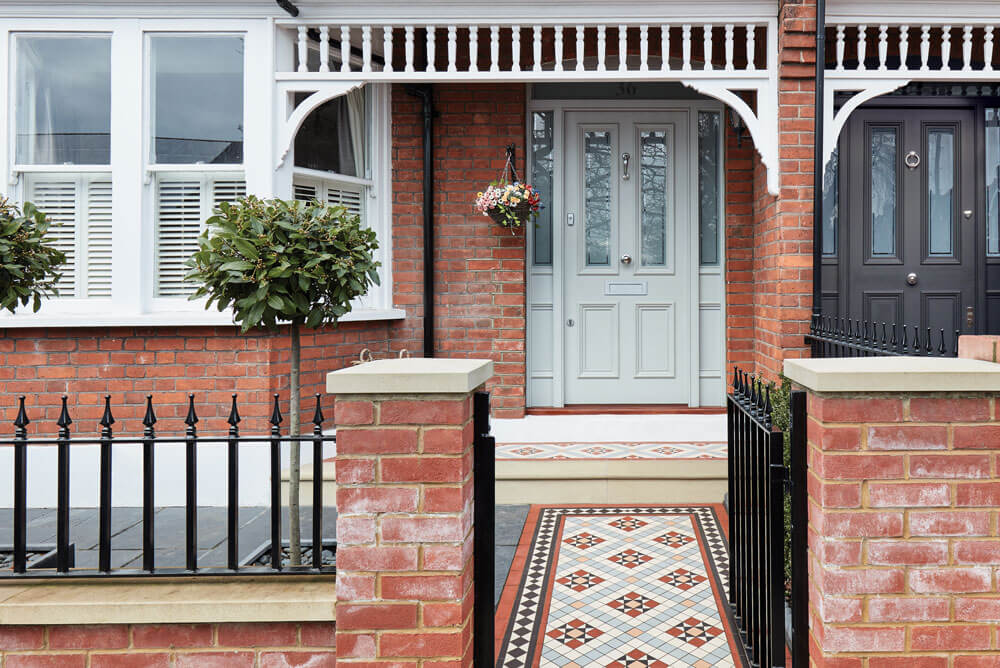 Whether you're planning to move house or are staying put, sprucing up your front door can give your home the wow factor. Whether you want to give your period home a modern edge or you want to update your period front door, our incredible selection of high quality Victorian, Edwardian and Georgian doors are designed and built to stand the test of time.
Save Energy – Save Money
Original doors were expertly crafted, but materials weren't always as hardwearing or energy conscious as the specialist timbers used today by London Door Company. Our stunning, authentic designs are created using time-honoured methods but we also use strong, sustainable timber that will help to insulate your home as well as keep it secure. Our preferred material, accoya® is often selected by architects and civil engineers for outdoor structures such as bridges because it can withstand harsh, wet weather conditions without losing its natural good looks. When your home is properly insulated and draught-free, you won't have to worry about heat loss so you could save money on your bills over time.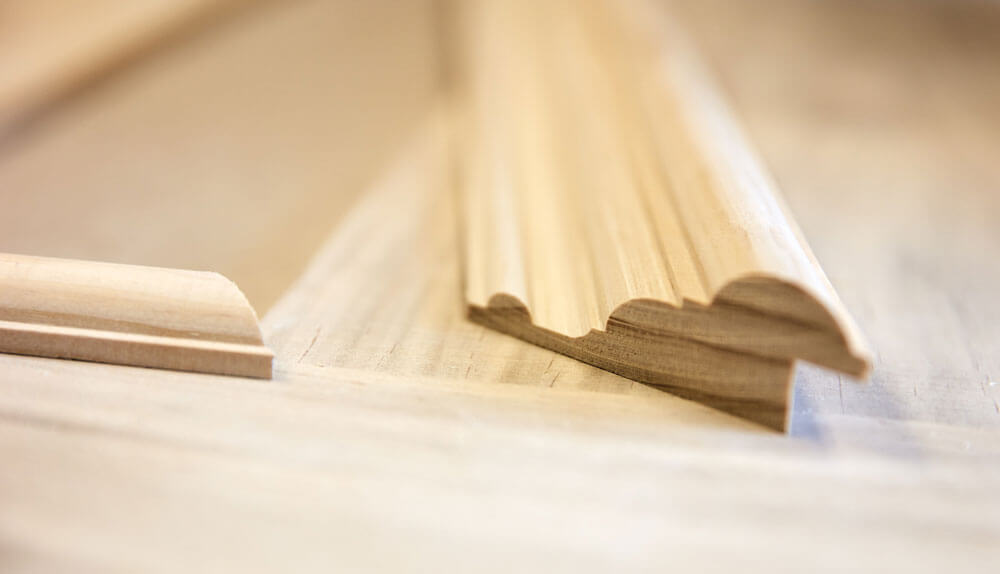 Have Fun With Colour
Don't be afraid to go bold with colour – that includes experimenting with pastel shades too. Choosing a fresh colour for your period front door gives you an opportunity to unify the colours on the outside of your home. You may want a colour that will complement new paintwork, tones in your brickwork or masonry, or even a shade that will match or contrast with the colours of your interior décor. A fresh lick of paint will cheer up a tired-looking exterior and transform the look of your entrance in as little as a few hours. There's something timeless about fresh paint so whether you go for a neutral shade or a bright colour, be inspired by our unique palette ranging from soft pinks to zingy oranges and elegant navy blues.
Go for a Theme
If you have a period property, you can be inspired by the architecture of the day. For external lighting, go for authentic designs with a contemporary twist such as oversized carriage lanterns if you have space or globe-shaped lighting for mid-century properties. Have fun with accessories such as tiling or doormats that pick up on colours of the front door. If you have plants, choose pots or baskets that are in-keeping with the age or design of your home – it's small touches such as these that can pull a look together.
Door Furniture
Depending on the style of your period front door, the position and proportions of your door furniture can change. For example, Victorian and Edwardian front doors often have shaped or moulded timbers that surround the panels or open sections of the door. They are often highly decorative, but they did have a practical purpose in that they helped rain to run off the door and prevent 'wet' from rotting the wood. The panels and mouldings on your door will dictate where your door furniture should be placed. We have a wide selection of designs from traditional brass door knockers and letterboxes to contemporary chrome furniture. You can even choose door furniture that reflects your interests and personality.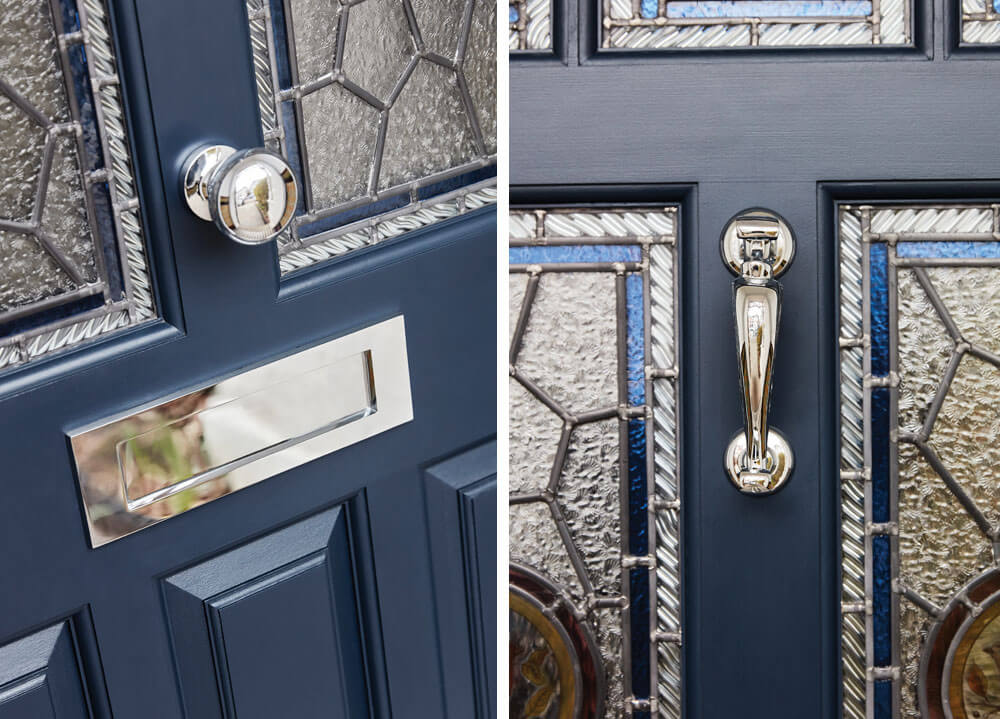 Glazing and Door Numbers
Who says your door number has to sit on the door itself? We can update your period front door with oversized door numerals set inside the glazing in fanlights or sidelights. We also design oversized numbers that can be fixed onto brickwork to give your period property contemporary style.
Want a little more inspiration? Request our free brochure today to discover all of our period front door styles.