For those who love Halloween and autumn, but hate clutter and the thought of purchasing Halloween decor for one day only, you can still get into the spirit using clever techniques and sourcing. Using natural displays and versatile items means your decor can be utilised in your home not only for that month/ holiday but cross-seasonally if you wish.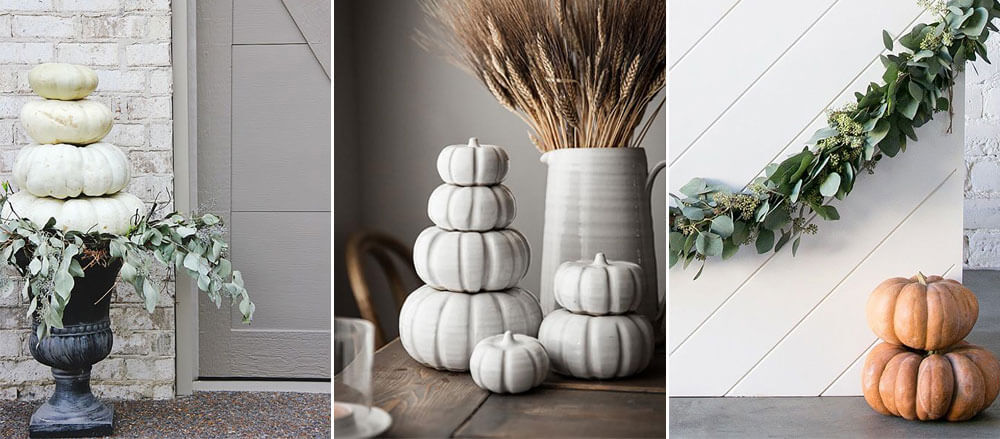 Although already a tradition for many there's a noticeable trend this year for picking your own pumpkins. If you want to add a few Halloween decor touches without going overboard, this natural crop is perfect. Choose from a range of traditional orange pumpkins, munchkins (miniature pumpkins), Japanese Kabocha squash (grey/ green pumpkins) or white ghost varieties. These look fantastic stacked outside by your doorway, arranged in a hallway with candles and autumnal foraged finds or just simply carved by your fireplace.
You don't have to decorate for Halloween alone, the trend for decorating our homes for 'fall' has made its way over from the United States, and it looks like it's here to stay. Shops are now full of an array of fall decor including autumn wreaths, scents and ceramics. Homesense is where you'll find an incredible variety of seasonal decor including food, candles, soft furnishings or even scare away the trick or treaters with a stylishly spooky doormat. To help you on your way to decorating this season we have sourced a few pieces that can be used throughout autumn and all year round too.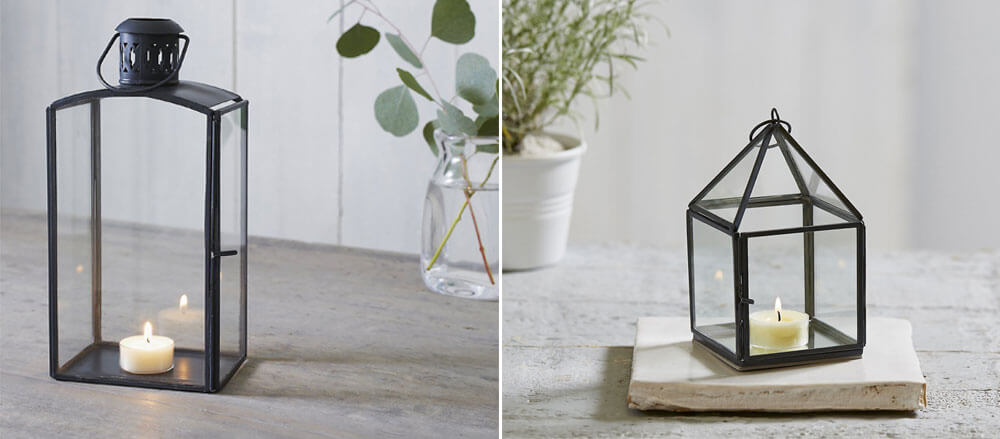 Autumn or Halloween for that matter is not complete without candlelight. Turn a simple pillar candle or tealight into a statement by using metal lanterns. These examples are from The White Company who have a superb selection in a range of sizes and finishes. Handmade in India, the glass, frame and sides are cut, attached and fused together by hand. The lanterns are then finished with small holes cut out in the chimney to help create a warm glow. As well as creating a warm, moody atmosphere try filling large lanterns with munchkin pumpkins or autumnal branches and cones for an extra seasonal twist, these will look great as table decorations or simply displayed by your front door to impress guests.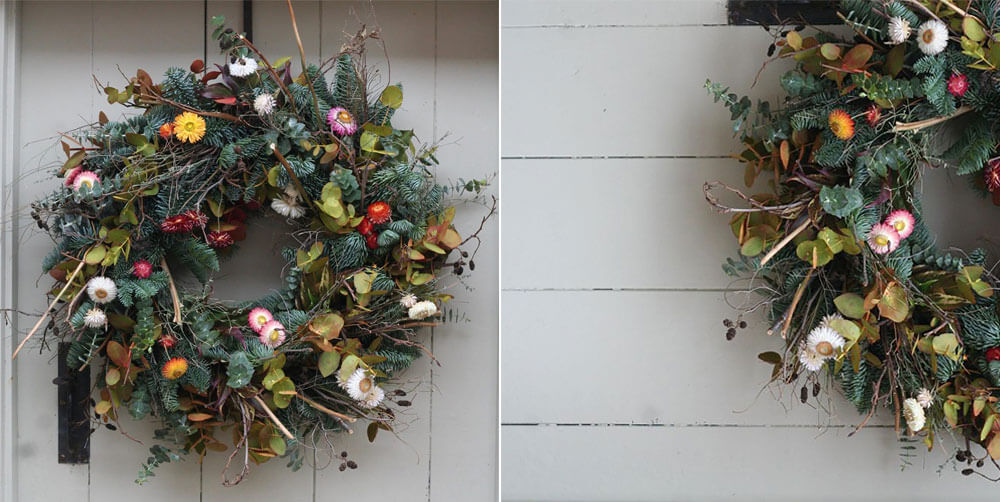 Front doors are key to giving visitors a good first impression, so why not add a touch of elegance with fresh autumn foliage from Bramble & Wild. The natural wreath designs are created and built upon a mossed frame to ensure longevity through the autumn months. This welcoming wreath is beautifully handmade, filled with an array of seasonal foliage, twigs, soft flowers and dried natural decor to add texture and style to your front door.
Outdoor lighting is one of the easiest ways to transform your garden into a cosy, enchanting space. Light up your exterior this season with these beautiful string lights from Rowen & Wren. The understated design with blackened finish creates a warm glow when strung across a garden fence or between structures.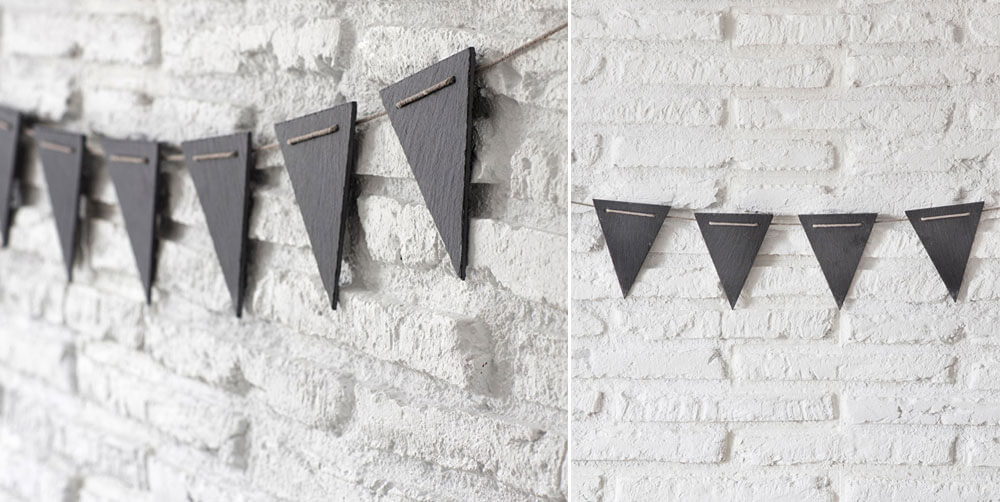 Add a personal touch to your decor with this versatile slate bunting. These are fantastic for writing Halloween messages or even keeping blank hung on interior and exterior walls throughout the year. For longer messages or to make a focal point, you can add extra strings of bunting for a continuous row. This set comes with chalk, so you start writing straight away.
You can discover all of our autumn and Halloween decor inspiration over on our Pinterest profile.