Your home's exterior and facade gives you and passers-by that vital first impression. If your property looks a little worse for wear then don't worry, there are some amazing things you can do to keep the outside of your home looking its best all year round. Below are a few of our favourite outdoor home improvement projects to help get you started.
1. Revamp Your Pathway 
Revamping your pathway can instantly add kerb appeal to your home. Remember to choose a material that suits your front garden and style of property. For example, you may select neutral pavers for a contemporary home or traditional monochrome tiles for the porch area of a Georgian property. Country cottage style homes can look charming with stepping stones leading up to the front door. For something timeless, brick is neat, easy and smart but only use new bricks for newer properties.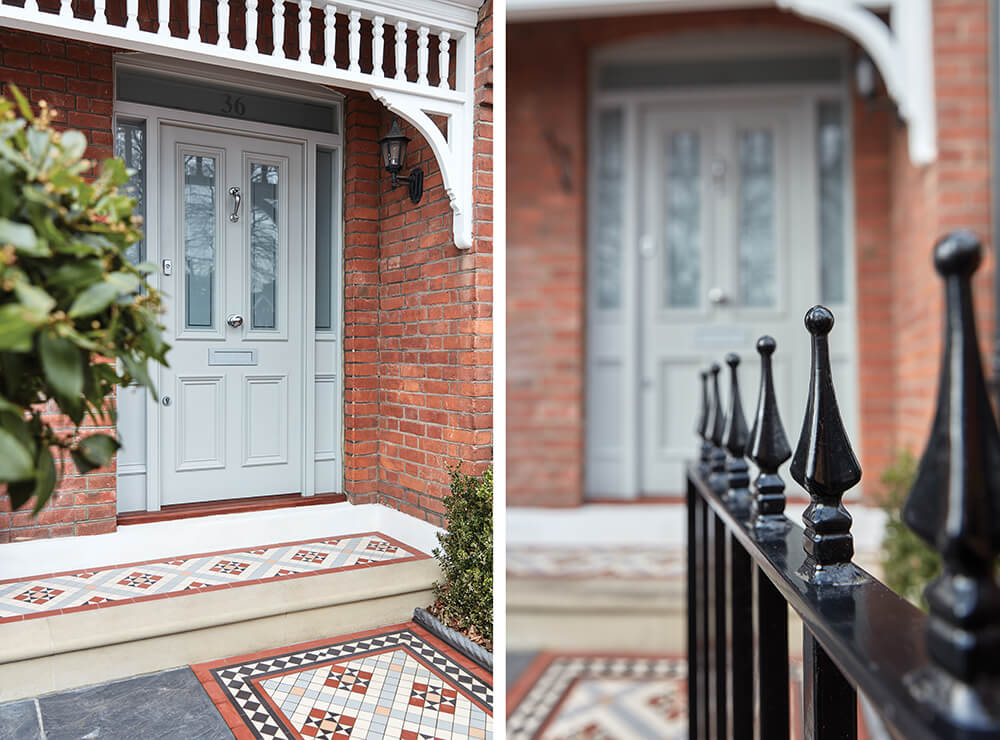 2. Update Your Fence
Our second outdoor home improvement project is to give garden gates and fence panels a tidy up with a lick of paint or wood varnish. Protecting your boundaries in this way can prolong their lifespan and help save you money – as well as smartening up your outlook. If you have hedges, make sure that they are well-trimmed and not overgrowing onto public pathways.
3. Keep Your Entrance Tidy
Even if you have a second-glance-worthy frontage, garden debris can spoil its appearance. It seems obvious, but those dead leaves, overgrown shrubs or grass growing between flagstones can give the front of your home a downtrodden, unkempt look. It may only take an afternoon of your time, but it's worth clearing away overgrowth, scruffy doormats and anything else that's drawing the eye away from the fabulousness of your home and front garden.
4. Grow Your Own Garden Project
Whether you have a small patch of garden, large allotment or pots on a patio, then there's no better time than spring to plan a kitchen garden and grow your own.
If you are yet to start a kitchen garden, edibles can still be sown and planted from the end of May. Varieties can include easy to grow vegetables such as sprouting broccoli, radishes, salad leaves and runner beans. Other delicious fruits such as strawberries, rhubarb and melon can also be grown throughout spring. If you're planting at the front of your home, then adding herbs and lavenders in the mix can create the perfect scented edible garden.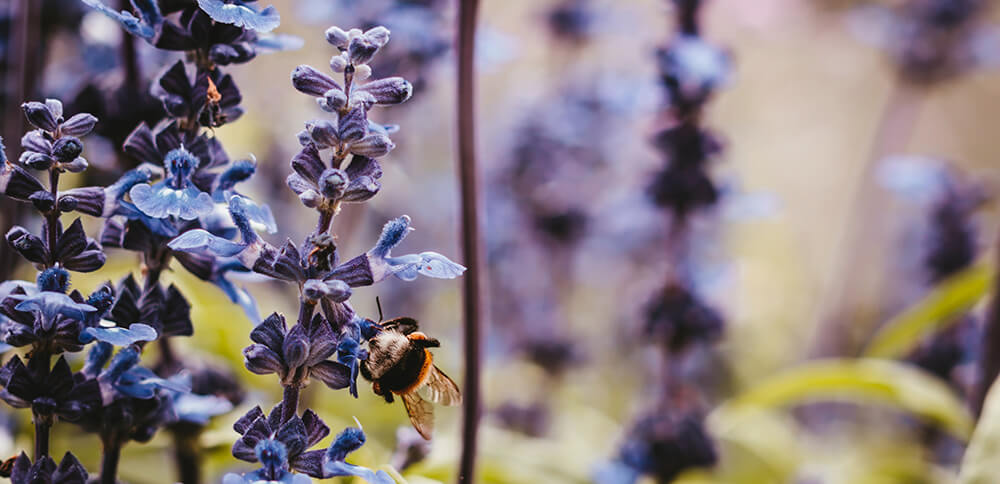 5. Garden Doors
No matter what the Great British weather is doing, garden doors are a beautiful feature. Whether it's a pair of French doors overlooking a cottage garden or contemporary bi-fold doors that open out onto a seating area, garden doors let light flood through your favourite rooms and give you easy access to your outside space.
You don't need a standard size doorway to benefit from stylish garden doors. Pairs of doors can replace a picture window or an old back door and are designed to be safe, secure and robust. There are so many glass designs available; you can opt for fully or partially glazed to suit your house style and personal preference.
6. Install Outdoor Lights
The right outdoor lighting can transform your home at night. Whether you want to make a statement with festoon lighting, bring your garden to life with integrated ideas that become part of your outdoor space, or you simply want something striking to light your way home.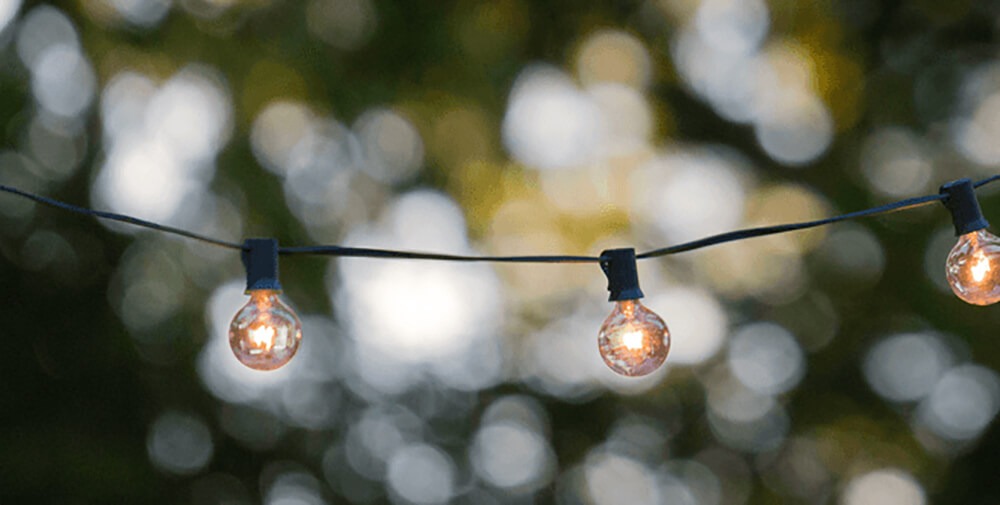 For an 'enchanted garden' feel, hang bulb lights or sophisticated glass bottles with tea lights inside, these look great on exposed walls or features like gazebos and rose arches. Draping a rope of solar lights or battery powered fairy lights around trees or hedges is a quick and easy solution that can be removed at any time. Battery-powered hurricane lamps on top of walls or solar-powered lights along pathways are a great idea as there's no trailing wires or a need to plug them into a power source.
7. Cosy Outdoor Living Spaces 
Whether you have a small urban garden or sizeable lawned space, there's no stopping you adding a few outdoor comforts. Look for cosy throws for cold nights next to a fire pit, removable and wipeable cushions for your outdoor living furniture and rugs to make an outdoor space really feel like home.
8. Care for Your Pots
Plants play a vital role in adding a little extra life to the front of your home. Why not go for evergreens where possible to avoid having too much work in the winter months, or consider placing pots by your front door as an end-note to your garden path. Box planting at the sides of straight pathways can look elegant and soften harsh lines in your front garden. If you're planting at the side of the house think about window height, shrubs such as Daphnes or Lavender are perfect near doorways or along borders where you can enjoy their fragrant scent and beautiful blooms in the summer.
9. Make Your Front Door More Inviting
If you have a beautiful building, don't let your front door let you down. It's the first piece of furniture anyone visiting your home will see, so it plays a crucial part in that all-important first impression. If you're selling your home, investing in a quality front door that's in keeping with the character, aesthetic and period of your property can pay for itself in terms of adding value to your home. It's worth noting that certain door materials such as Accoya® can really add value to a property, as well as significantly enhance its kerb appeal.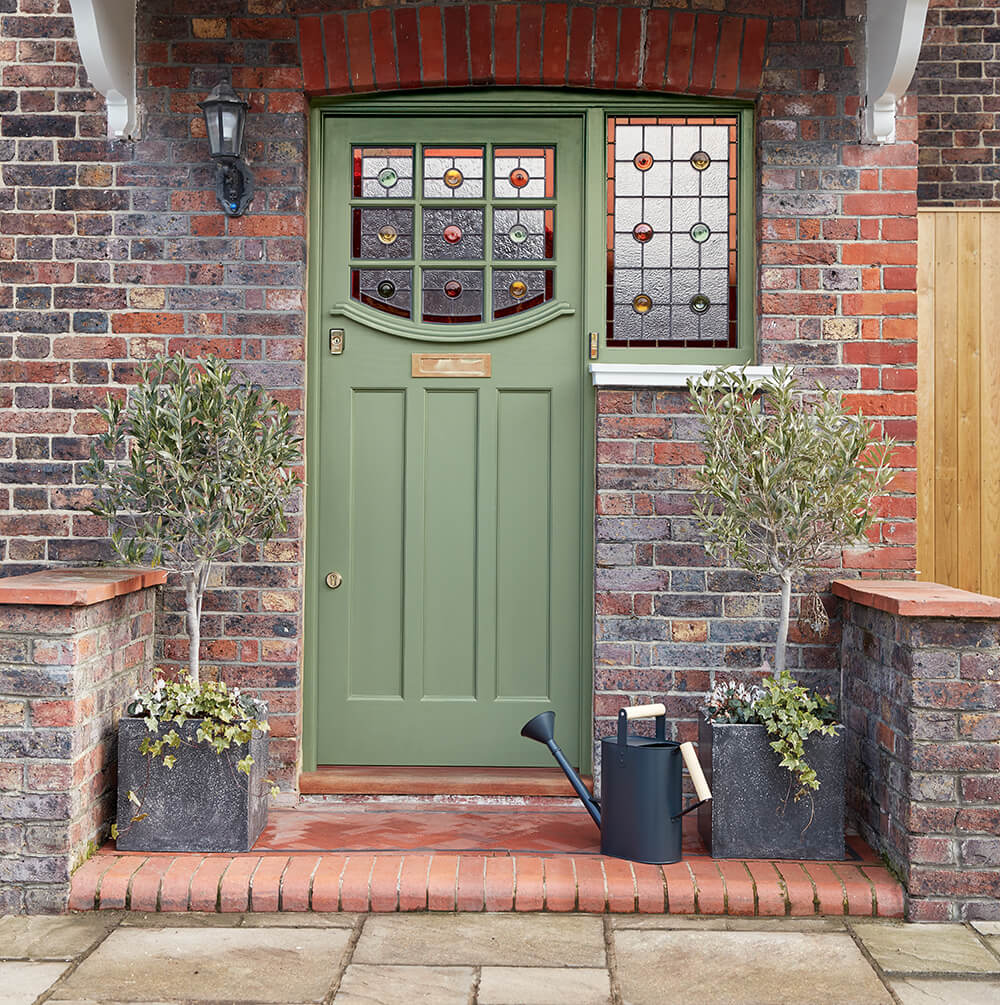 10. Paint Garden Furniture 
Cheer up weather-beaten garden furniture with a coat of colourful wood-protecting paint. Seating can be made more comfortable with weatherproof cushions and throws for a little extra warmth when it gets chilly.
Updating the front of your home can be a relatively quick and rewarding project. The main difference is, while not many people will be invited to marvel at your state-of-the-art bathroom, the world can see what's going on in your front garden.