The right outdoor lighting can transform your home at night. Whether you want to make a statement with festoon lighting, bring your garden to life with fluid integrated ideas that become part of your outdoor space, or you simply want something striking to light your way home, we have some ideas to give you a little inspiration.
Gardens and outdoor dining areas can look and feel a little unloved during the winter months but this is the perfect time to make them sparkle and give them a festive feel. The correct outdoor lighting can focus attention on the façade of your home; a beautiful front door, winter pots and plants, and also your pathways making walking around outside a little safer.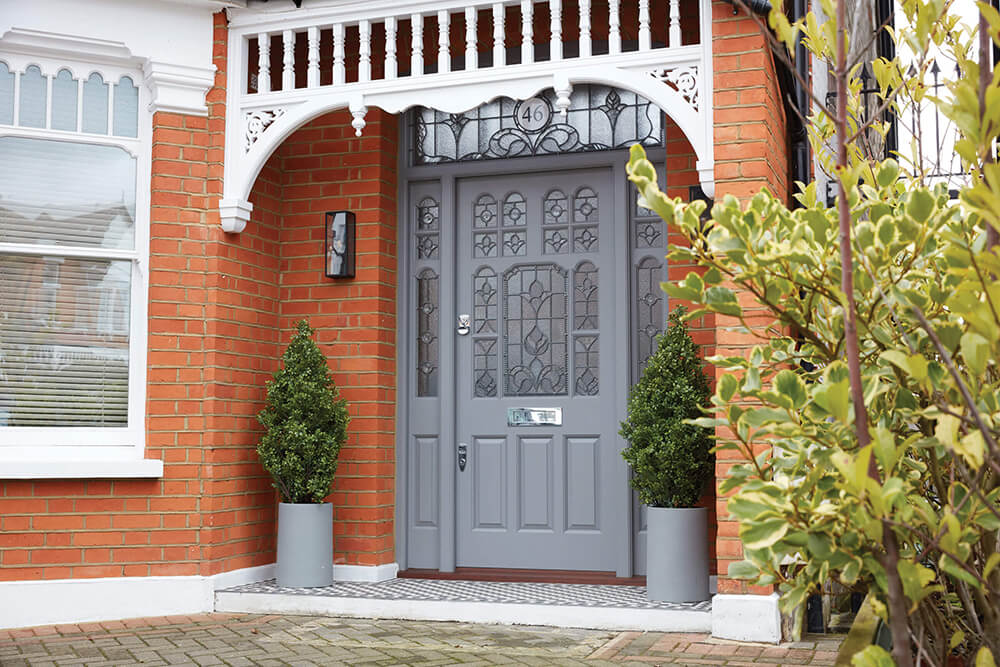 Lights with motion detectors are a great energy-saving solution, only turning on when people are around. It means you won't be left in the dark when you approach or leave your house and this type of light also acts as a security device – surprising anyone who shouldn't be there.
Solar lighting is great for the environment but in the winter you need to make sure that they are positioned in a place where they can get the daylight they need to be effective after dark. If you're considering outdoor lighting, there are some amazing options available. In the world of lighting, your exterior is becoming as important as your interior so you'll be spoilt for choice when it comes to style, design and sheer opulence. Get ready to light up your home this season with our top picks…
Sensor lighting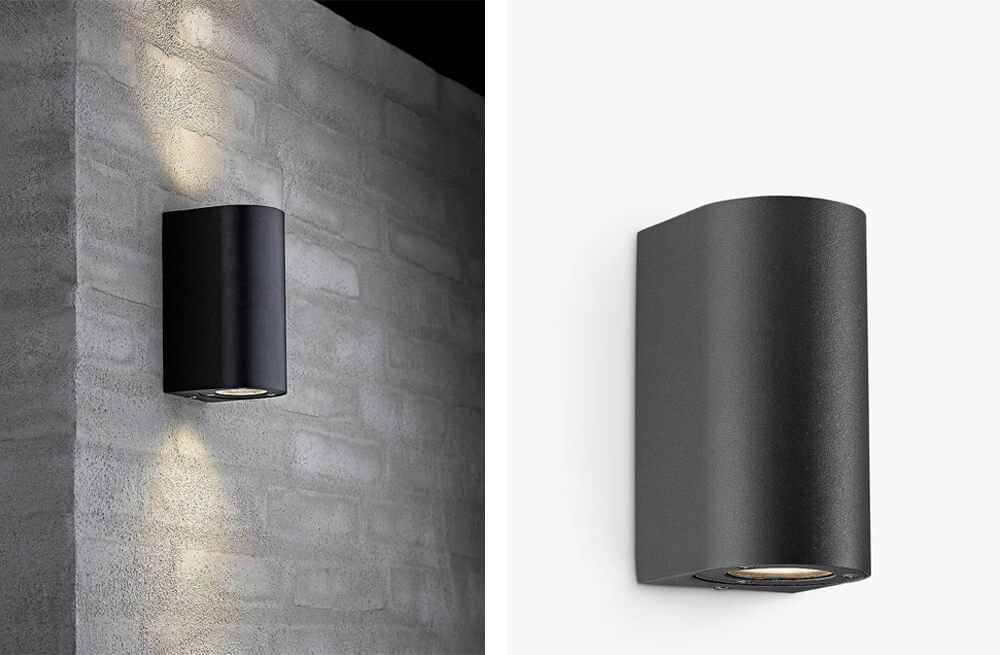 Who says functional and security-conscious can't be stylish? We love the minimalist Canto Maxi wall light from Nordlux. This sleek design looks incredible on a garden wall or adjacent to a contemporary front door. Its three-patterned diffusers give you a choice of light patterns so it's perfect for creating ambience depending on your mood or occasion. Available in a choice of colours to complement your front door or external décor.
LED Lighting
LED lights are incorporated into a modern outdoor lighting system that will be a real talking point for friends and family. Nothing updates a space like lighting and this distinctive piece may be petite but it packs a punch when it comes to producing an impressive and effective light source. It has multiple settings so you're in control of how the light is dispersed. The LEDs in this particular model are not replaceable but have a lifespan of up to 25,000 hours and they use around 85% less energy than incandescent bulbs.
Outdoor pendant light
Architectural styles like this structured outdoor pendant take inspiration from industrial styling then turn it on its head to create a sleek solution with strong contemporary lines. This design works beautifully outside Victorian or Georgian front doors giving your statement entrance a modern feel. It provides a lovely welcome for you and your guests and its glow gives your entrance a cosy feel.
Outdoor lanterns
Give your garden a Santa's Grotto or Fairyland feel with the gentle twinkle of hanging lanterns. They look so magical after dark at any time of the year but we think they look even more beautiful in winter. The flicker of real flames from tea lights adds warmth and energy to your outdoor space so if you are dining al fresco they will cast a wonderful romantic glow. They can be hung up or stand independently and the glass dome protects the flame from the wind.
Outdoor bulb lights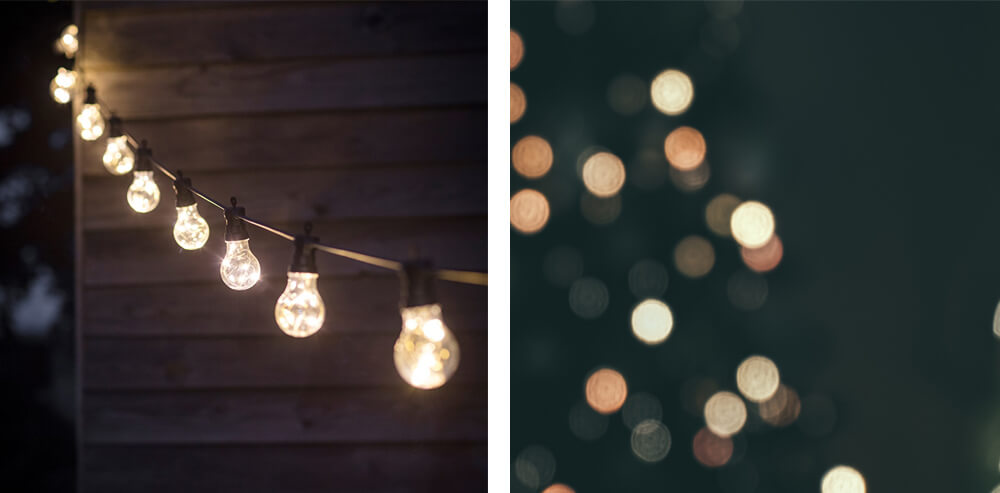 Festoon lighting provides a soft ambient light source that's perfect for winter parties. They look amazing dripping from trees or bunched around bushes and the ones with copper wire LEDs give a warm sparkle that catches everyone's eye. If you have an impeccable garden, a vast terrace or a small courtyard, outdoor bulbs will bring it to light.