When it comes to Christmas home decor, we often focus on getting our interiors ready before anything else. However, as the entrance to your home, a memorable first impression always begins at the front door. Here are some key ideas that'll put you and your guests in the festive spirit this Christmas.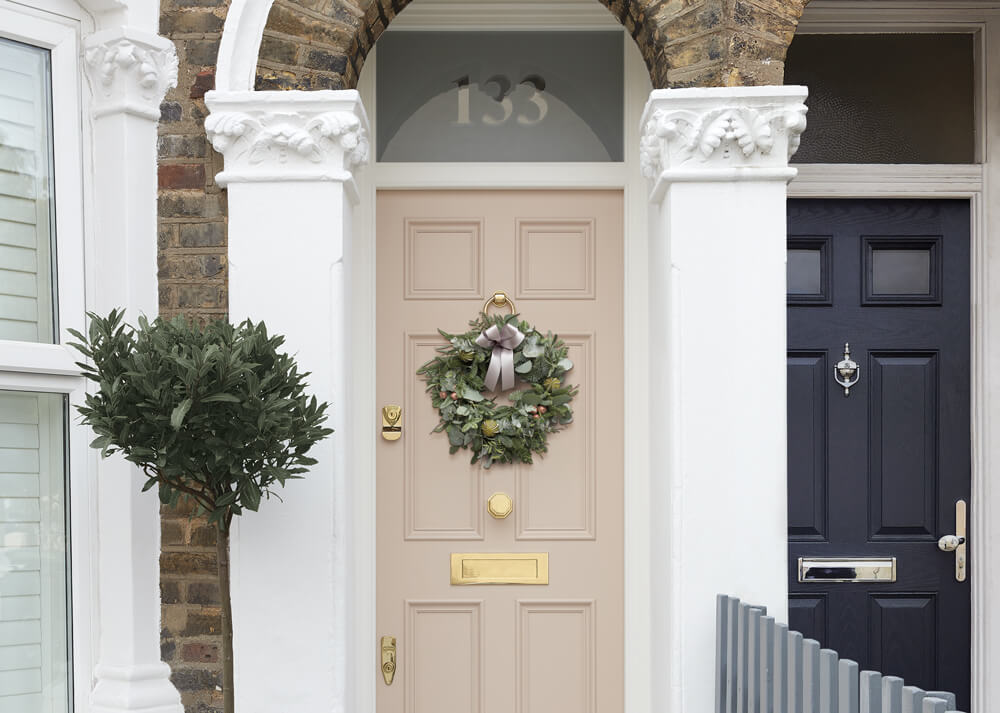 Front Door Decor
It's that time of year when most of us enjoy welcoming family and friends to our homes, and nothing sets the tone for the festive period like a beautiful wreath on your front door.
Choose a statement wreath bursting with fresh evergreen foliage, winter berries and eucalyptus, or go off-piste with an artificial wreath made of pine cones, snow spray and dazzling fairy lights. There's an option for every front door whatever its style or size.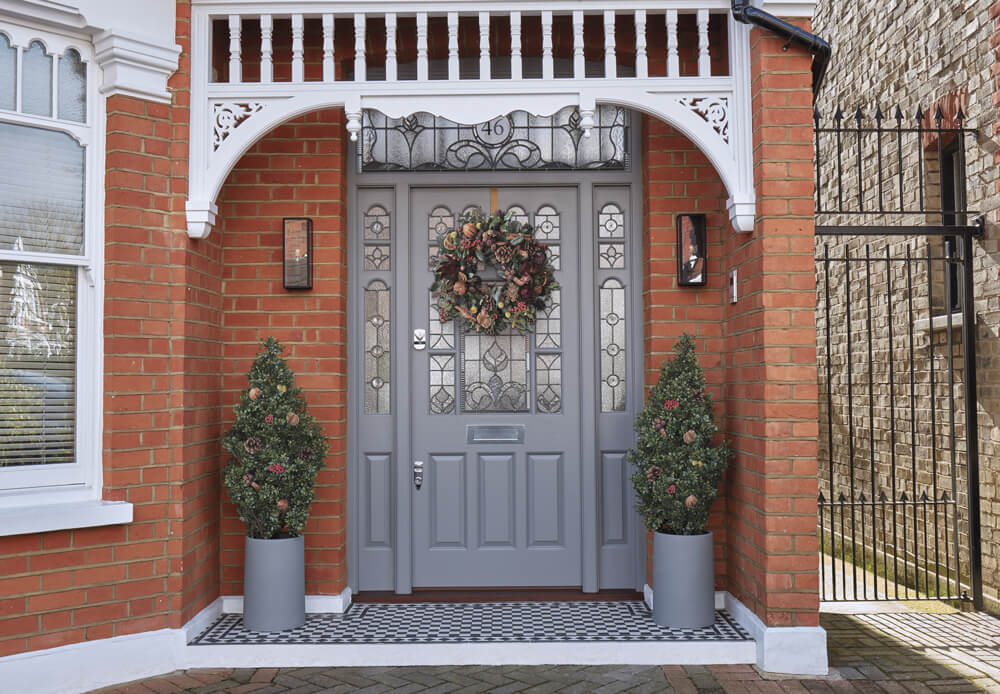 If you're planning to upgrade your home with a new front door this winter then why not make a bold statement with a vibrant red finish. This eye-catching paint colour is bound to make your home the envy of the street.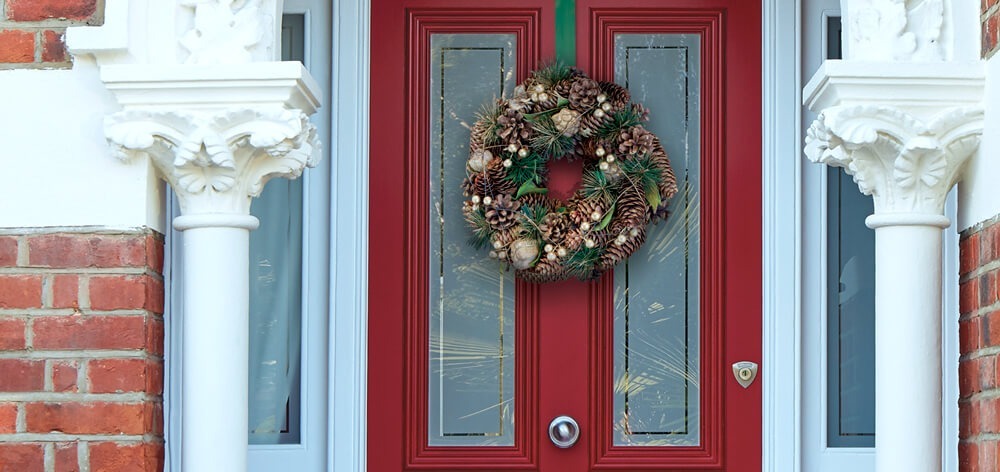 Outdoor Lighting
Christmas home decor isn't complete without the twinkle of fairy lights, so why not create a magical look outside of your house too. Make your front door the focal point by embellishing your door frame with bulb lights, use lanterns leading up to your home or create a warm welcome by adding glowing string lights to shrubs and evergreen trees.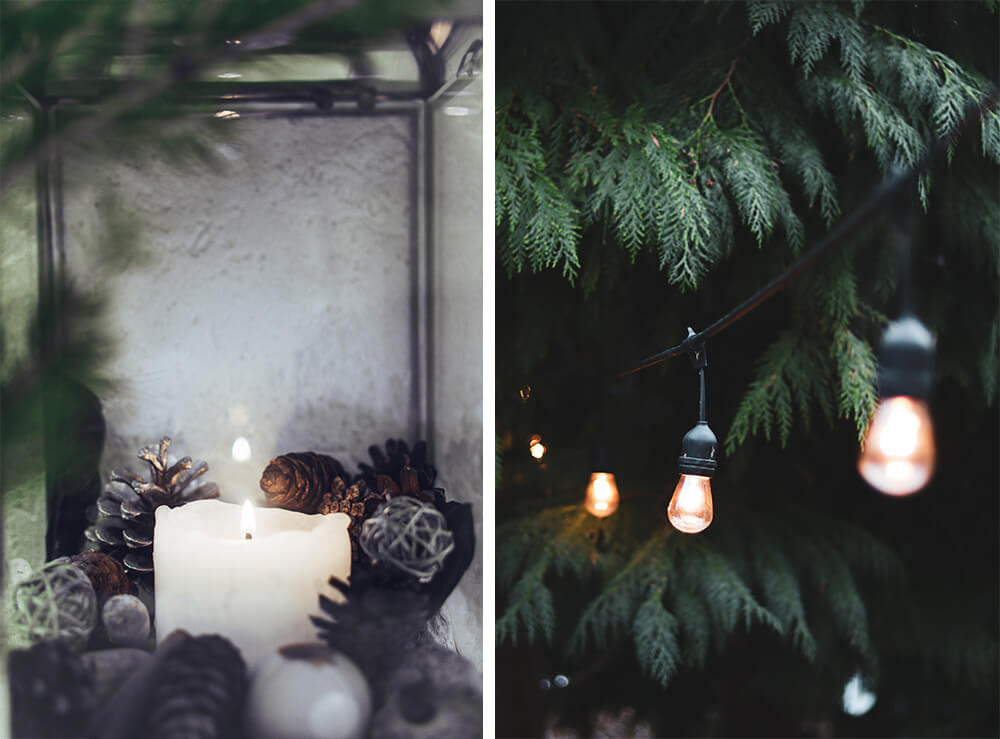 Your Winter Garden
Winter can play havoc with our gardens; however, there's no reason why we can't make them look beautiful over the festive season too. Old leaves can be slippery when it rains, and dead plants can encourage insects to thrive. Keeping on top of your garden can enhance kerb appeal even during the gloomiest months so pull out your wellies, wrap up warm and get tidying.
Add seasonal colours such as red Christmas roses, evergreen shrubs, white hellebores and snowdrops. Small fir trees and holly are perfect for adding a festive touch to your garden, and when the time comes you can also decorate these with fairy lights or even take cuttings for your Christmas wreath and garland.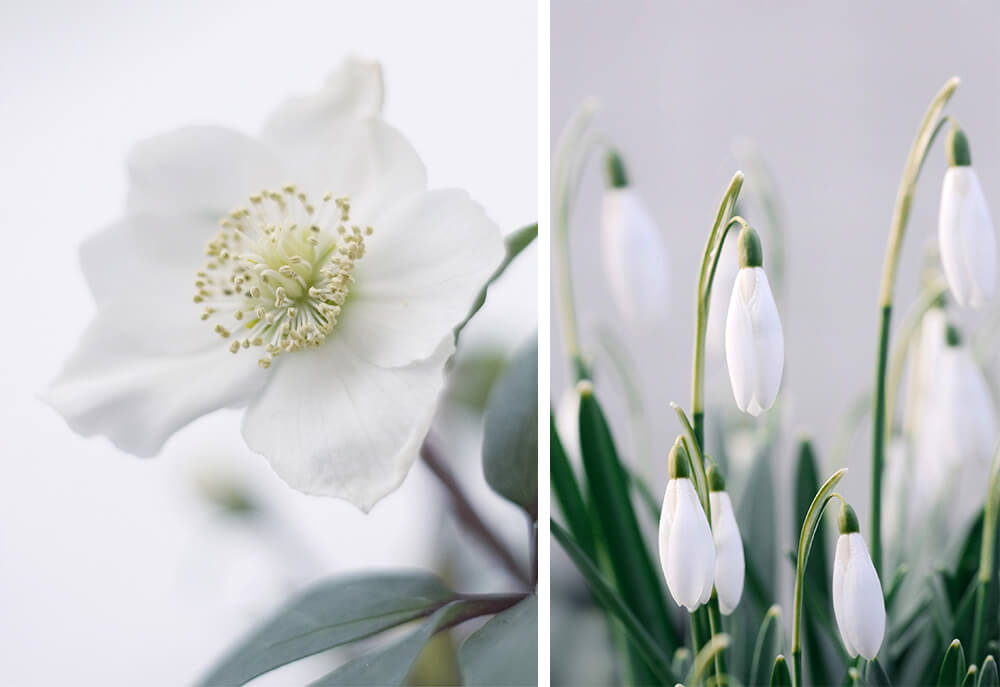 Deck the Halls
There are many Christmas home decor ideas that will ensure your guests stay in the festive spirit once through the front door. Make your staircase the main attraction with a garland. You can add a fresh, festive touch with a pine, eucalyptus and ivy garland wrapped around the banister of your stairs or add personality with chic paper baubles, brightly coloured pom-poms and wire lights. If you have an armchair under your stairs a bench area for putting on shoes or window seat in your hallway these are fantastic areas to add a Christmas flourish. Inject a little hygge with Scandinavian sheepskin throws, frosted twigs and foliage, scented candles and twinkling lights.
Festive Fragrance
Candles are a staple around this time of year. As well as emitting a warm glow, they can also add that extra Christmasy touch with seasonal scents. Choose from sweet gingerbread, fresh pine and eucalyptus or classic orange, cinnamon and clove for wintery warmth.
If you're planning to upgrade your house with a new front door now is the best time to do it. Get your door fitted in time for winter by requesting a free brochure or design visit today.