Your front door is the entrance to your personal world – your private domain. So while you want your front door to look great, it's essential that it's as impenetrable to unwanted guests as it is welcoming to friends and family. As nights get longer and darker, it's doubly important to consider door security. From locks and lighting, here are a few of our favourite tips to keep your home safe and secure, so you enjoy peace of mind during the winter months and beyond.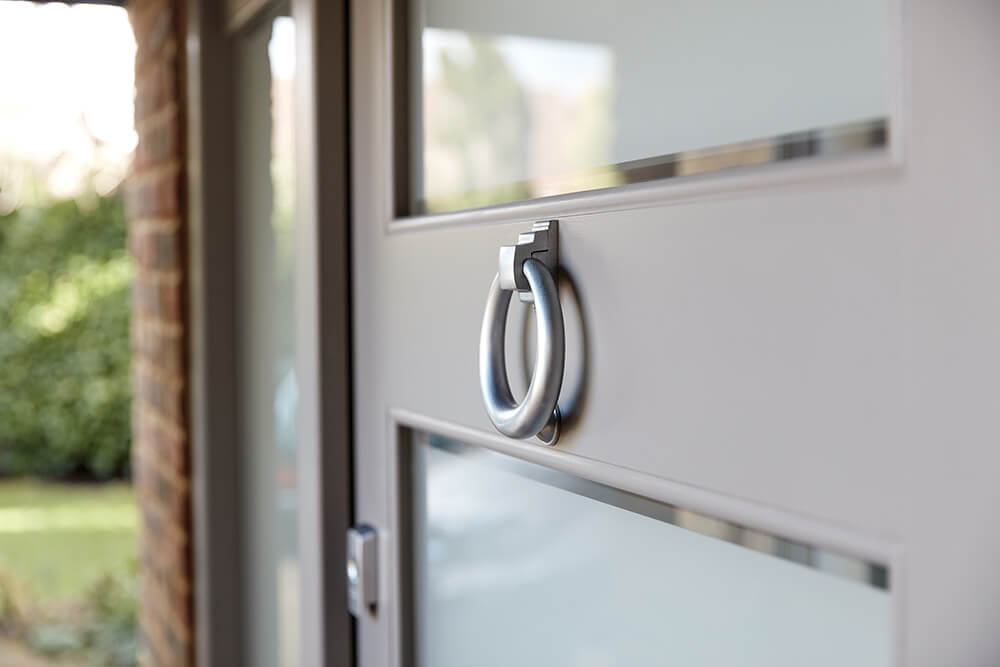 1. Is your door made of stern stuff?
Even if your locking system is worthy of Fort Knox, if your door is made of a flimsy material or is old and rotting in places, it might be easy to break through. A front door made from Accoya, a natural, sustainable timber that is famous for its strength and durability is a great choice for door security. It's also important to consider the thickness of your front door, the positioning and strength of any glazing and whether you have internal kick plates built in – these strengthen the lower half of the door and make it impossible for a potential burglar to kick the panels in.
2. Toughen up
As well as thick, solid doors, consider toughened and strengthened glazing in your front door, French window or Patio. When considering domestic glazing ask if it is intruder proof.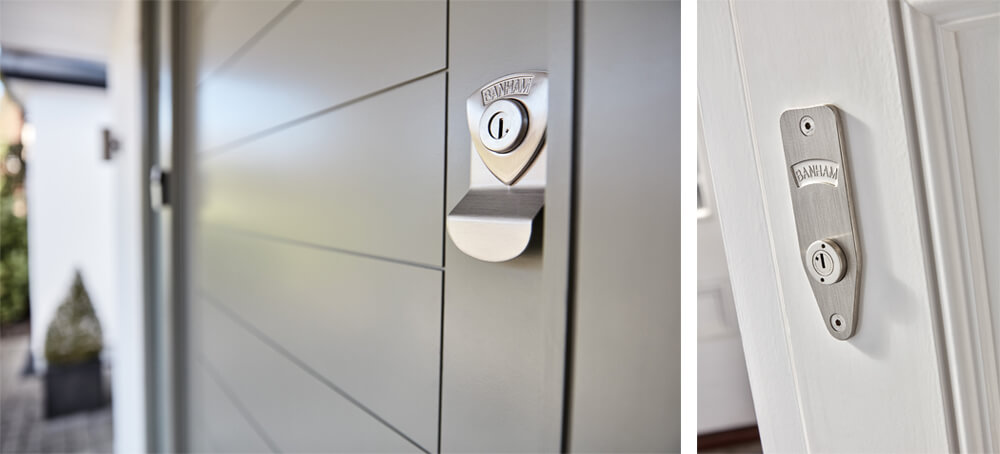 3. Lock up your windows
It's important to lock your windows at night or when you leave the house – but don't leave keys in the locks or in a place criminals can see or reach. It's important to keep keys in a place that makes it easy for you to grab them if you need to get out of your home in a hurry, but don't keep them on show.
4. Be alarmed
Evidence of an alarm system or even CCTV can deter intruders before they even try to enter a home. Opportunist crime can be reduced if good security systems are in evidence. Many burglars would prefer an easy target and would avoid breaking into a home with a burglar alarm that would alert the owners or neighbours.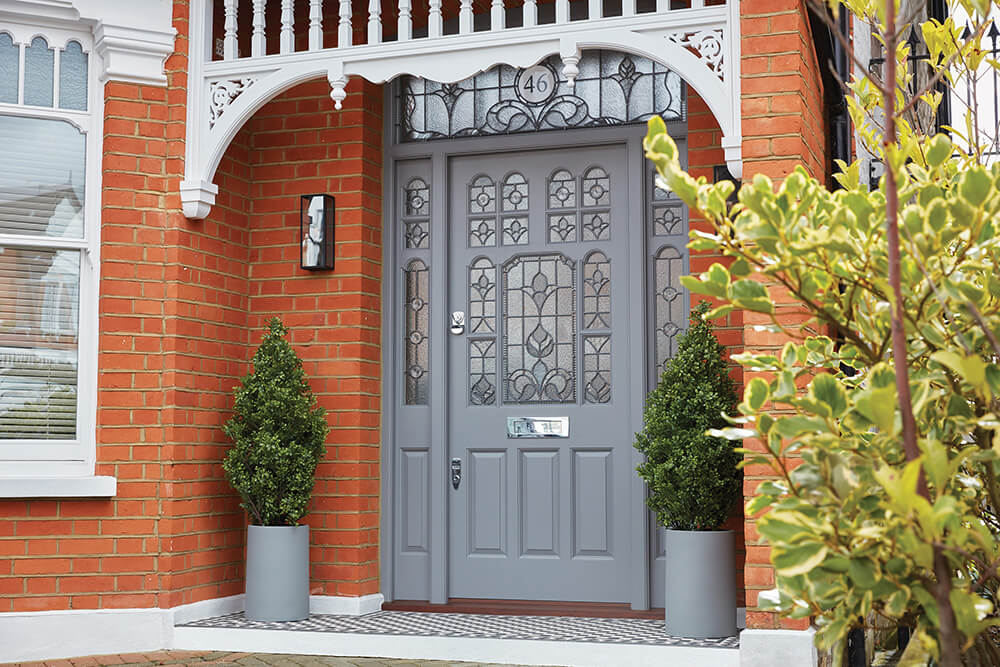 5. Light up your life
Great lighting can show-off a beautiful front door and illuminate your way home on dark nights. It's always handy to be able to find your keys when you're standing in a dark recess or porch, and outdoor lighting always helps. As well as being helpful to you, lighting can also deter criminals. Motion-detectors can save you money because you don't have to leave lights on all the time. Instead, they'll burst into life at the smallest movement taking sneaky thieves by surprise and scare away unwanted visitors.
6. Top-of-the-range locks
When planning locks for your front door there's little point in cutting corners. Top of the range locks from manufacturers of the UK's most cutting-edge systems incorporate many additional security options such as spy holes, door chains and bars. At London Door Company we will always advise you on the best one for you.
7. Smooth Operator
While mortice locks, bolts and security systems are designed to protect your property from unwanted visitors they must also be easy for you to operate. The highest quality locks are manufactured with this in mind so while you can get in using your key quite easily, anyone without the correct tools will remain out in the cold.
For more information about how to enhance the security of your home with a London Door, contact us on 0845646 0690 or request a free design consultation today.