If you think statement front doors belong exclusively to period homes, think again. New and renovated homes look particularly stylish and elegant with a modern front door that doesn't conform to a particular era. Modern front doors come in a variety of sizes too; unconventional widths and heights can add drama and character to the exterior of your home if the architecture of your house allows it.
A statement door gives every new home a twist of individuality but, as always, it's best to stay true to the building's established style. Your door should fit the facade of your home, with sleek and simple styling being a favoured choice for 21st-century properties.
First Impressions Count
No one wants to feel daunted when they approach your home, so it's important to make guests feel welcome from the outset. Whether you're planning to sell your home or you're staying put for a while, great kerb appeal can add to its value.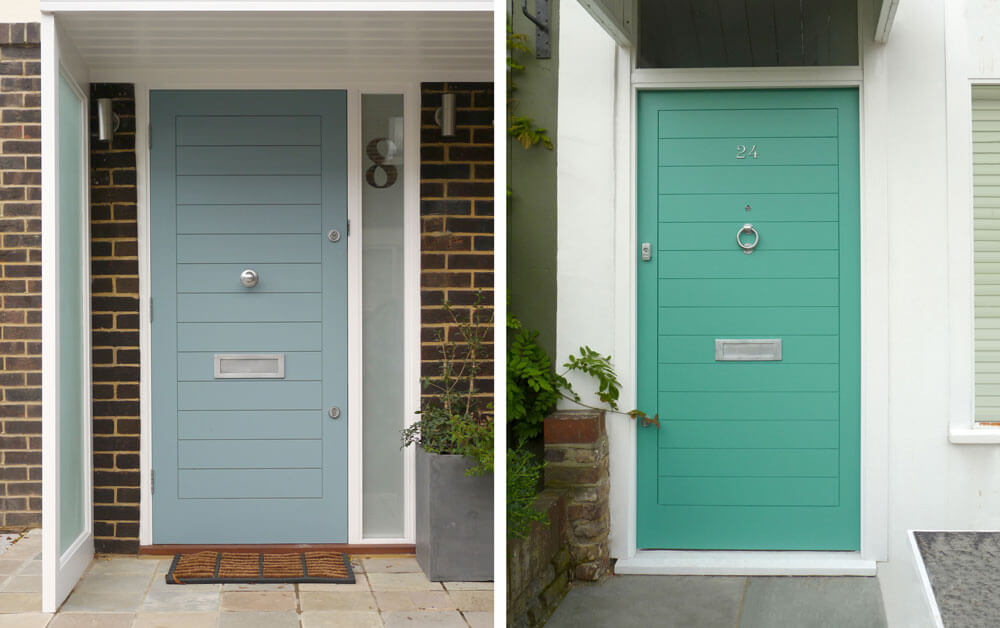 Combine Kerb Appeal with Personal Style
When it comes to colour almost anything goes, and at London Door Company, you'll see a wide selection of exclusive paint colours designed to both convey your personal style and enhance the façade of your home. Modern homes with a linear or flat frontage can benefit enormously from having a modern front door painted in a bold, neutral or pastel shade. It helps the property to stand out and, unlike a period home in a conservation area, a modern home may not have to conform to caveats or restrictions when it comes to colour.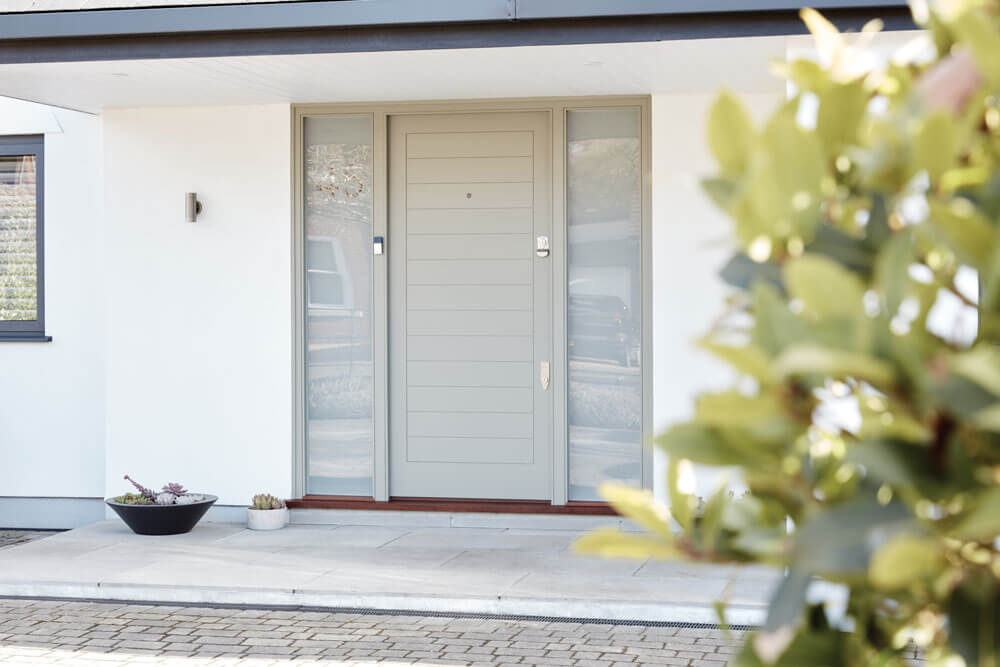 Contemporary Glazing
Modern front doors can take inspiration from the stunning glasswork that is often seen in period properties and put a contemporary spin on the design. Flat-fronted doors can look stunning with perfectly aligned, opaque sidelights. This allows natural light to flow into the home. Glazing can be strengthened for security and durability, with opaque or frosted choices providing additional privacy.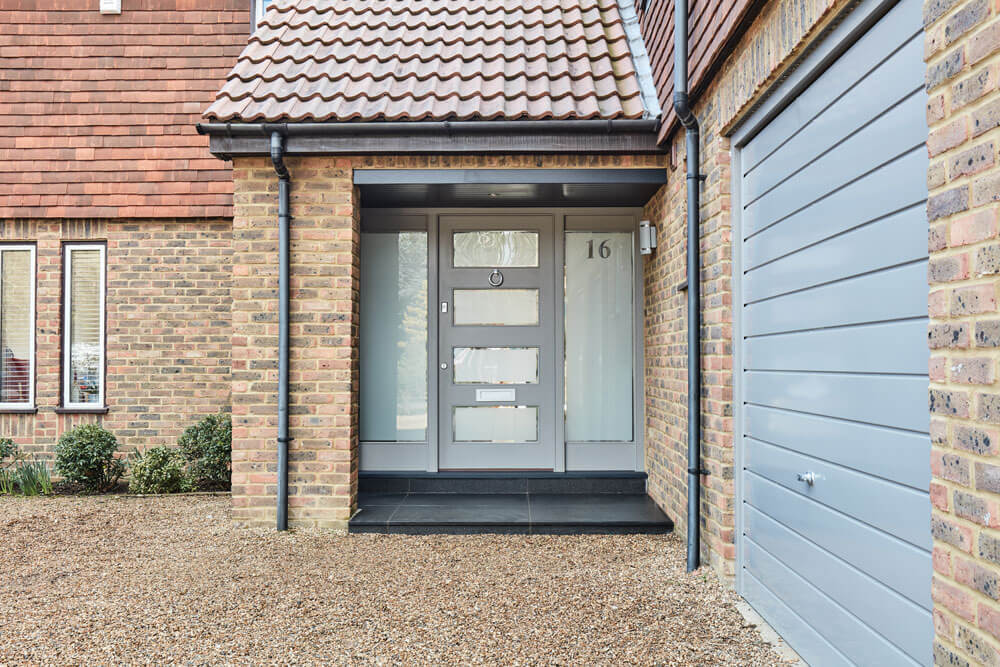 Solid, and Built to Last
Whether you have a townhouse, a semi or a villa, every style of home has its own unique charm, which is enhanced when your front door is in keeping with your property. Commissioning a door design that perfectly complements your home means you have something that's been made especially for you, and will stand the test of time.
At London Door Company, we use high-performance, high-quality Accoya®, a durable timber that is prized amongst architects for its long-lasting good looks and ability to withstand a variety of weather conditions. From blisteringly hot summers to wet and frosty winters.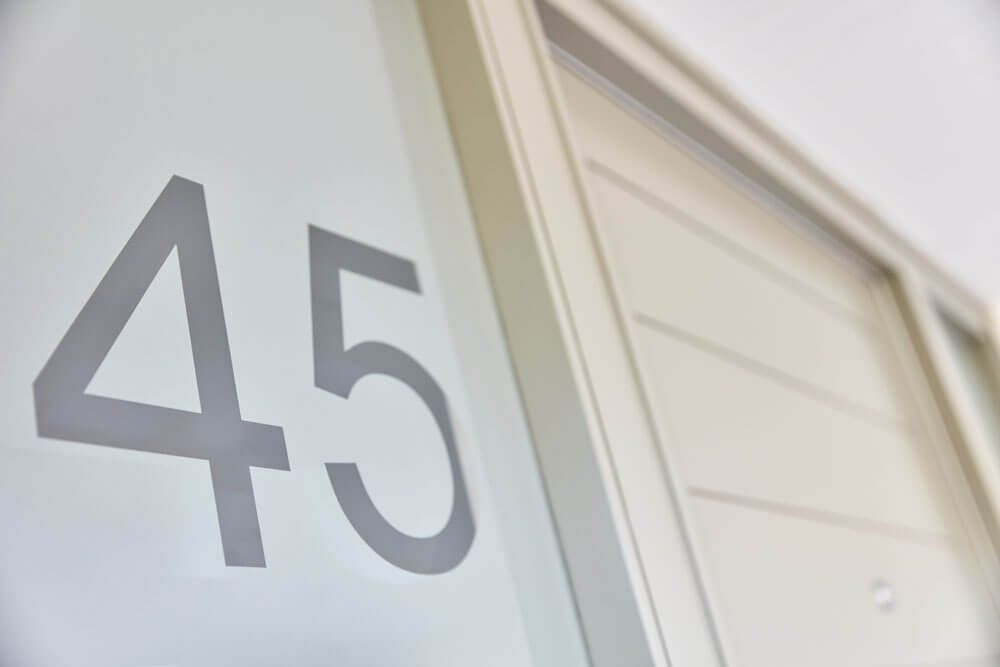 All in the Detail
Contemporary doors don't exaggerate their presence with ornate detailing or prominent panels. Their beauty lies in their understated simplicity – but that's not to say they can't have 'wow' factor. Over-scaled numerals in sidelights or fanlights combined with chrome or nickel door furniture is a fantastic finishing touch. To showcase the minimalist style of a modern front door, letterboxes are often incorporated into surrounding panels or wall-mounted onto the brickwork.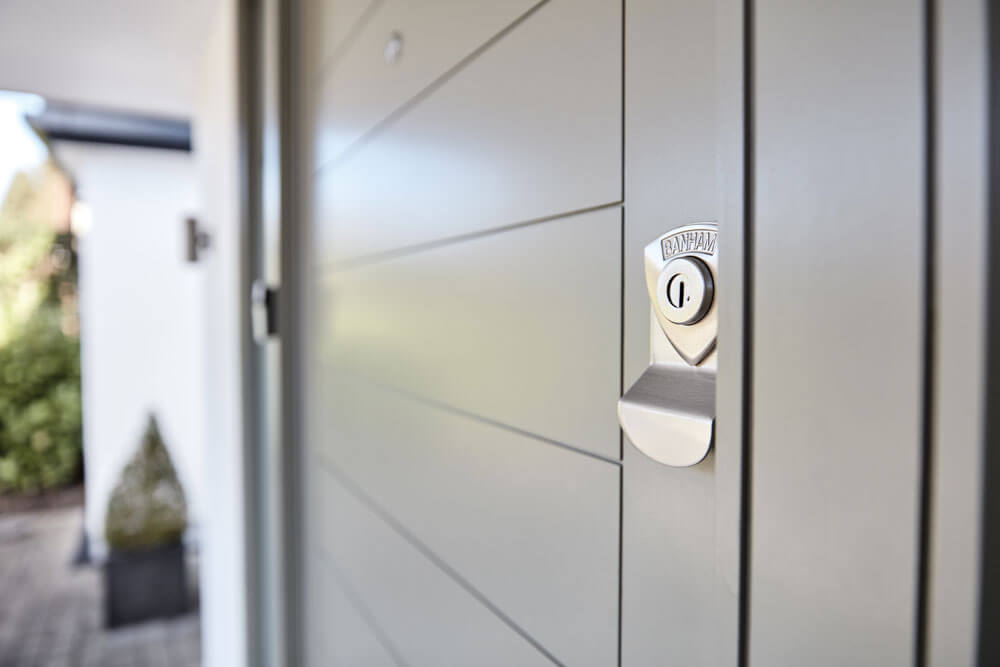 Modern Security
At London Door Company every modern front door is fitted with the latest, most robust security systems as standard. Our state-of-the-art locking systems can include discreet built-in bars, bolts and support structures that strengthen the body of your door. The millimetre perfect fit of the door enhances its strength and security, making it difficult for intruders to break in.
Whether you go for mortice locks or deadlocks, you can also improve security with spy holes and door chains on the inside. Every element of security is carefully designed to remain in keeping with the style of the door with external parts kept to a minimum.
Ready to take the next step? To find out more about our extensive range of bespoke front door designs request our free 2019 brochure today.