Whether you like it or not, the exterior of your home says a lot about you; your taste, your attitude, your personality…it also gives visitors an idea of what's to come. So if your home looks a little worse for wear on the outside, it might not be a welcoming prospect for visitors, homebuyers or even your own family. Don't worry, there are some amazing things you can do to keep the outside of your home looking its best all year round. Here are a few of our favourite ways to add kerb appeal to any home.
1. Fix It Up!
If something is broken, don't live with it, get it fixed. It's easy to ignore disrepair when it's outside, but there'll be plenty of people passing your home thinking you just don't care. Fixing your doorbell, broken post boxes or hardware presents a well-maintained exterior. If your home is missing door numbers or a nameplate, replace them immediately – it could save visitors and delivery people a lot of time if they're trying to find your address.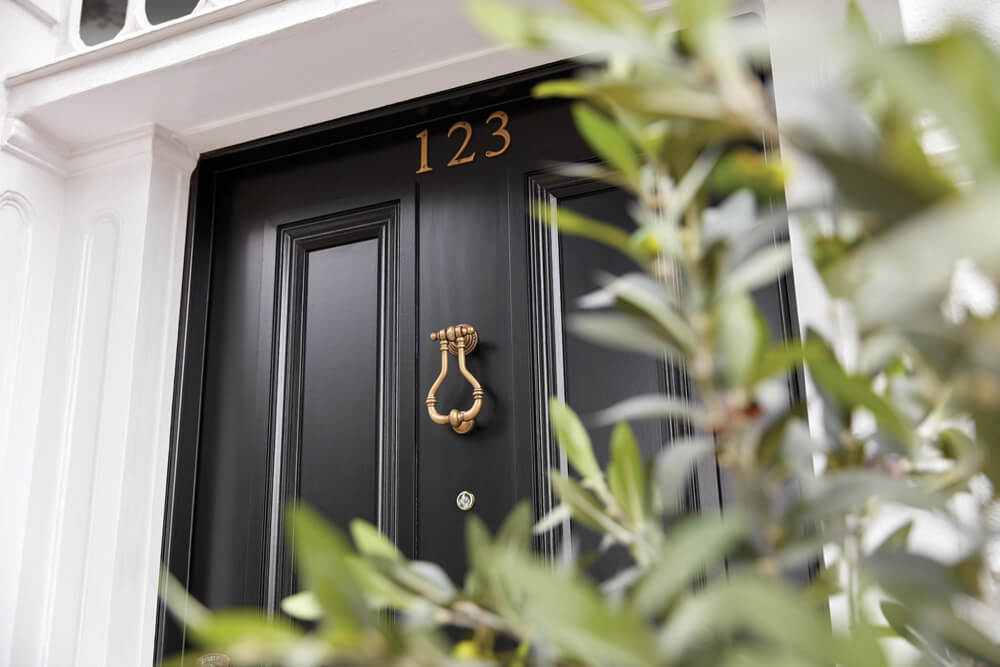 2. Create Balance
Some properties, especially 18th-century homes, have natural symmetry with a central front door and an equal number of windows at either side of it. If your home has symmetry, enhance it with plants at either side of your doorstep or porch, well-placed hanging baskets, a pair of exterior lamps or glazing features. Every doorstep loves symmetry, so create a sense of balance and harmony by clearing away clutter and presenting a wonderful welcome.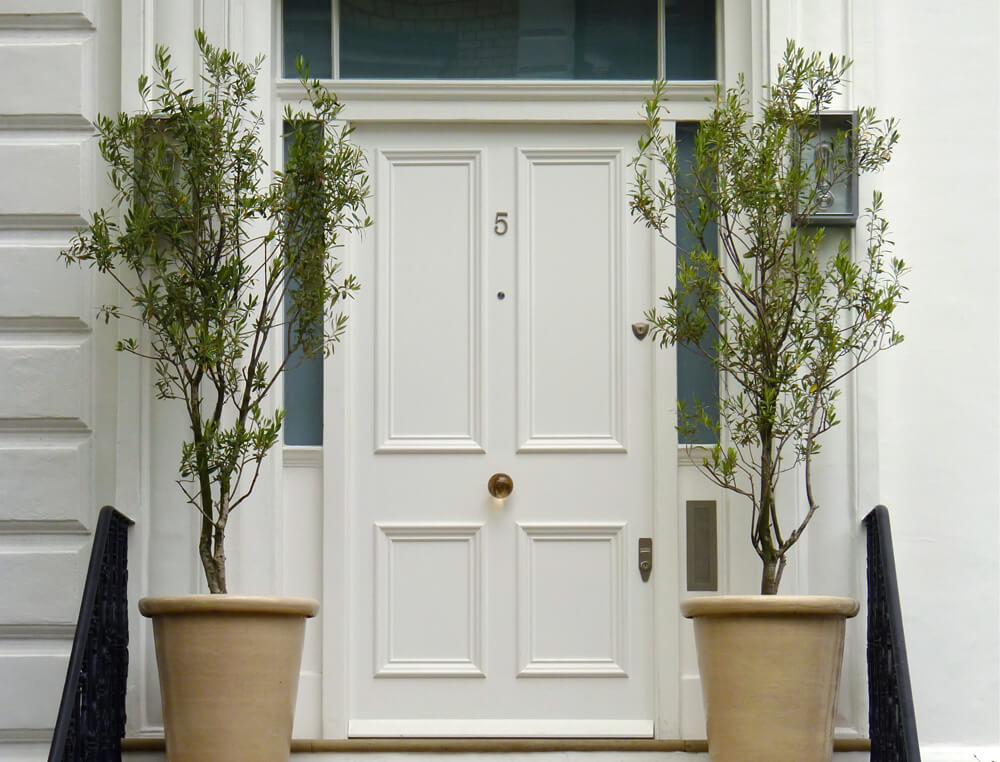 3. Outdoor Lighting
Outdoor lighting is a great way to show your visitors you care, and it's really handy for you if you're returning home late at night and can't find your keys. Opt for energy-saving security lighting that works off a sensor and only comes on when it detects movement. When lights suddenly switch on, they're a great deterrent against intruders. If your entrance gets plenty of sunlight, solar lighting around the doorway or at either side of your garden path can be a charming and cost-effective solution. Have fun with lighting styles; for example, stylish, oversized reproduction carriage lamps look contemporary on Georgian homes, while 19th-century lamp posts can look quirky if you have the space in front of your Victorian property. There are numerous exterior lighting ideas to choose from, so when it comes to selecting the right one for your home, there are few points to take into consideration. The style of property, the amount of space you have at your entrance, where the light will go for the best effect and the type of lighting you need from a practical point of view.
4. Revamp Your Pathway
How is your entrance looking? Now is a great time to create a clearly defined pathway to your front door; use border plants, stones, or edging to define your pathway. If you have cracked paving stones or broken tiles around the porch, think about replacing them. Taking the time to spruce up your path could add value to your whole property in the long run.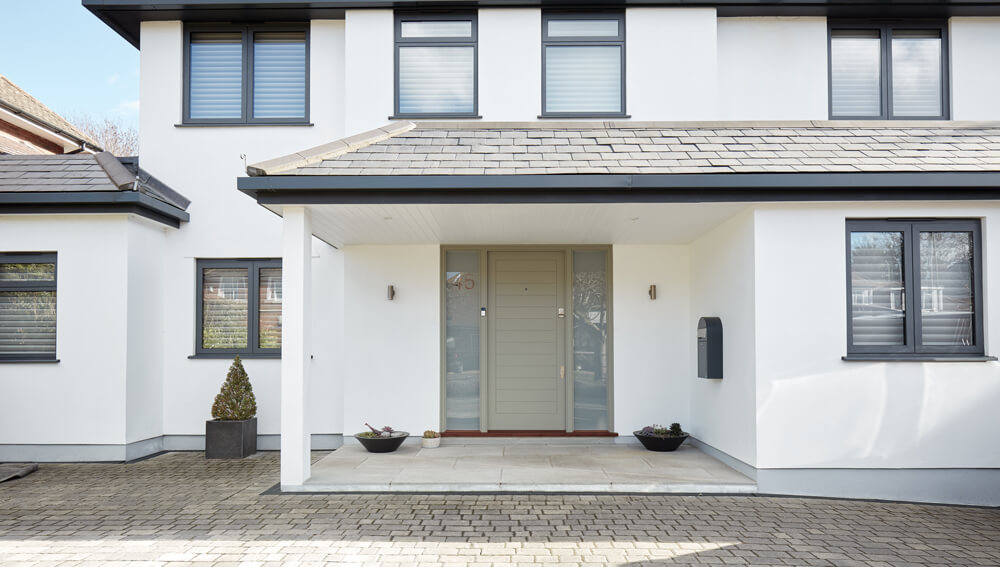 5. Restore Paintwork
Peeling paint is never a good look whether it's weathered rendering or blistered windowsills. A little TLC can work wonders. If you have a period property, regular maintenance can preserve and protect original woodwork and features, potentially saving you from more expensive repairs in the future. Giving the outside of your property a lick of paint, whether you go for a neutral white or a cheery bright could add kerb appeal to your home.
6. Tidy up Your Garden
Whether it's sweeping away dead leaves, pulling up weeds or making sure your front lawn or pathway is free from rubbish, nothing says 'I care' more than a tidy, well-cared-for garden.
7. Restore Your Door
If you have a beautiful building, don't let your front door let you down. It's the first piece of furniture anyone visiting your home will see, so it plays a crucial part in that all-important first impression. If you're selling your home, investing in a quality front door that's in keeping with the character, aesthetic and period of your property can pay for itself in terms of adding value to your home. It's worth noting that certain door materials such as Accoya® can really add value to a property, as well as significantly enhance its kerb appeal. Fitted, with matching door furniture and hand-finished in a stunning paint colour, a new front door can do a lot to add kerb appeal to a variety of property styles.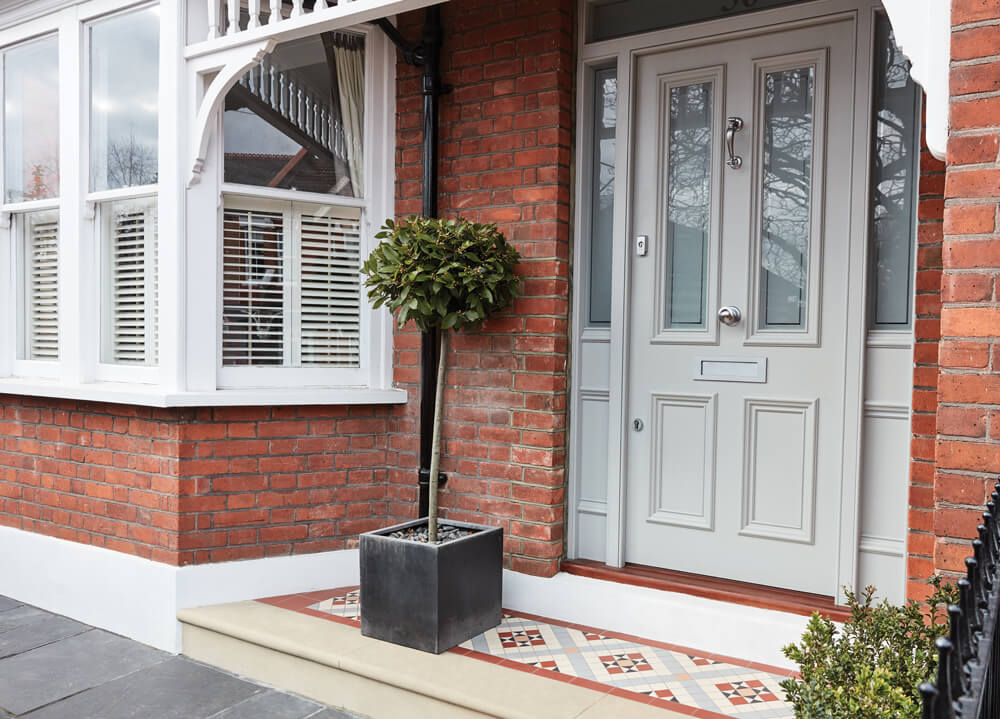 8. Love Your Boundaries
Give garden gates and fence panels a tidy up with a lick of paint or wood varnish. Protecting your boundaries in this way can prolong their lifespan and help save you money – as well as smartening up your outlook. If you have hedges, make sure that they are well-trimmed and not overgrowing onto public pathways.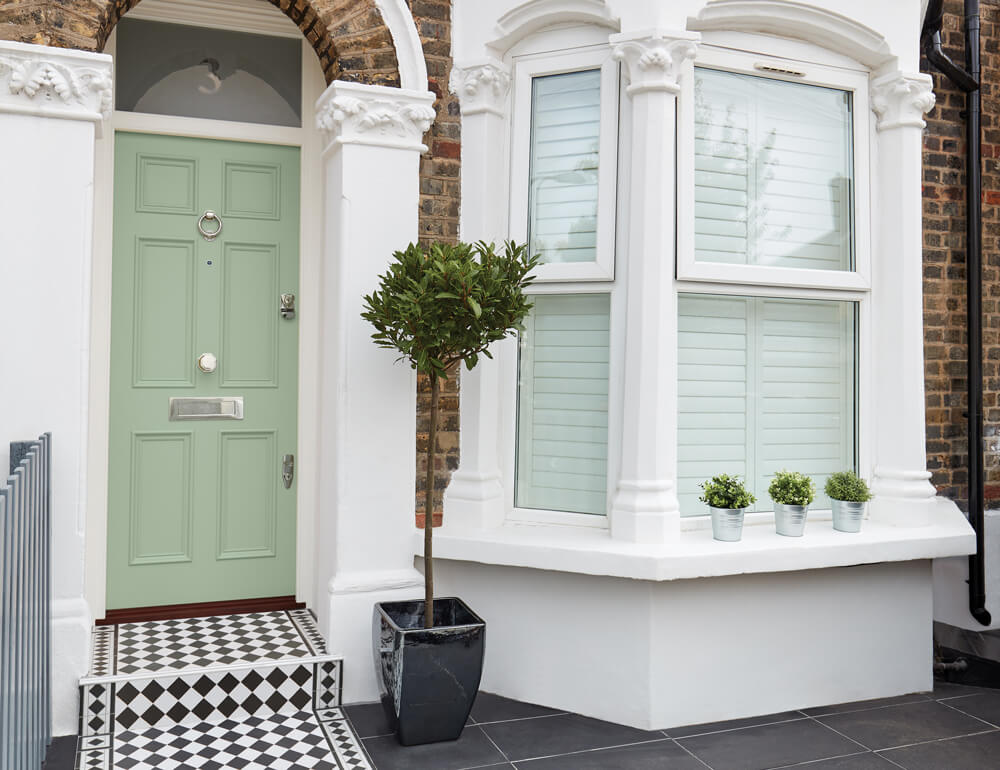 9. Clear the Clutter and Tidy up Bins
It should go without saying, but a dustbin in front of the house is never going to attract admiring glances. Unless it's garbage day, keep outdoor bins out of site either down the side of your house or in a dedicated bin store. Not only will a clutter-free frontage increase the kerb appeal of your home, it will smell a little sweeter too.
10. Check Your Roof
Make sure that your roof is sound. Loose tiles can get blown off in harsh winter weather conditions so ensure that these are fixed. Loose tiles are not only dangerous, but they'll compromise the roof, letting in water that could potentially cause damage to the internal structure of your home. Check for loose downpipes, rain gutters and flashing. Proper maintenance not only looks good but can save you money.
For more information about how to add kerb appeal to your home, request our free brochure today.