When it comes to adding value to our homes you'd be right to think a new kitchen or bathroom will do the trick. But did you know that investing in a new front door could also increase your home's value? A new front door will not only enhance kerb appeal, but it could also save you money on your energy bills and even home insurance thanks to improved insulation and security features. With our sale now on, there's never been a better time to buy, saving you even more in 2020.
Why It Matters to Keep Your Home Insulated
If you don't give insulation a second thought for most of the year, once January comes around, many of us start to feel the chill – especially if our homes aren't properly insulated. A new front door can dramatically reduce the amount of energy lost, especially if it's been made-to-measure. At London Door Company, we take insulation seriously, which is why our expert surveyors take precise measurements of every doorway before a single pencil mark is made. Better insulation will improve your energy rating and save you money by keeping the heat in and the thermostat down.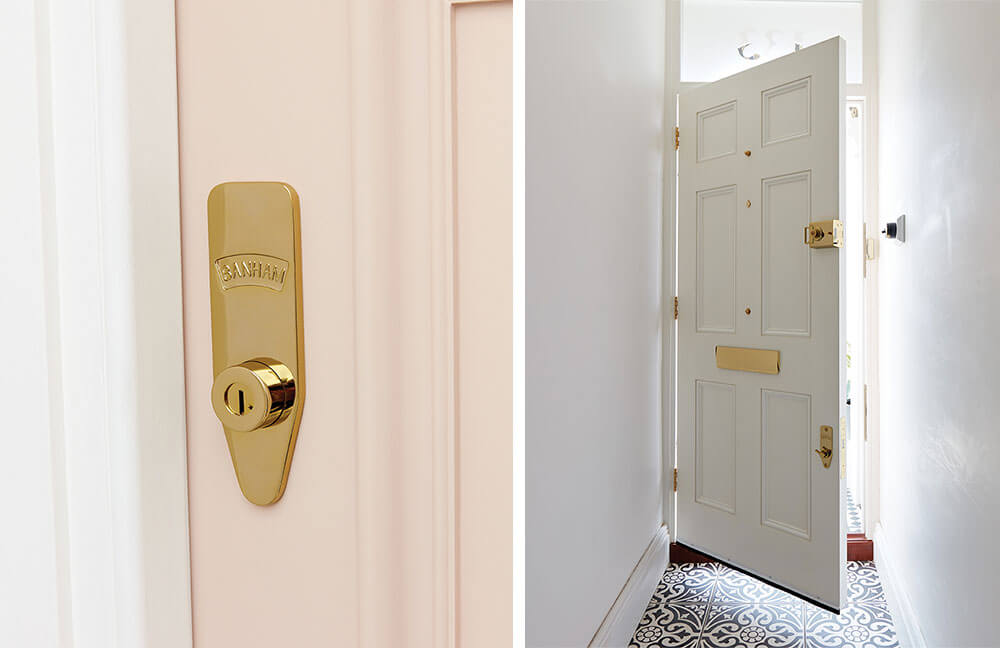 Accoya® – Durable, Beautiful and Free From Plastic
While we all want to do the right thing when it comes to plastic usage, for many years now, we've been proponents of the solid timber door rather than PVC. We choose a sustainable, durable hardwood called Accoya® for many of our front doors because it's reliable, hardwearing and retains its elegant good looks for years. In fact, it's so long-lasting it's favoured by architects selecting timber for outdoor use.
Amazing Glazing
We offer a range of glass design options from traditional stained glass to modern concepts. Our bespoke glazing can add colour, personality and authenticity to your new front door – and it can also provide a range of practical benefits too. Our toughened, strengthened glass offers additional security and safety. Opaque and frosted options allow natural light in and keep prying eyes out and, because we specialise in city homes, we understand the importance of extra warmth and noise reduction. If you have glazing that's original to your home, we can recreate it exactly to ensure your property benefits from a seamless and coherent style, respecting the architectural history of your home.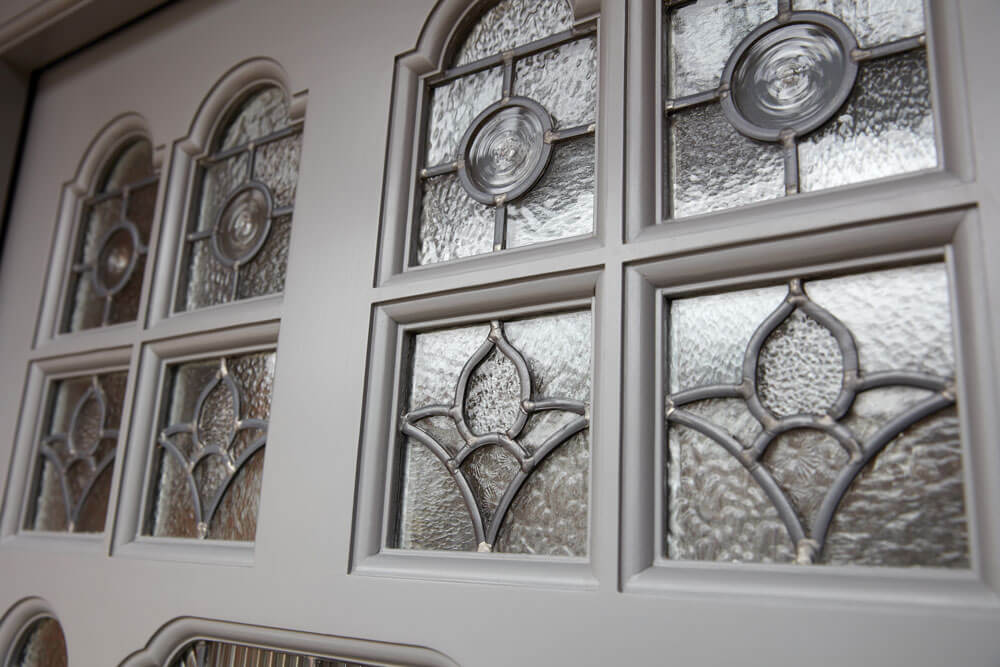 A World of Choice
Because nothing we do is off-the-shelf, every new front door is unique. Whether you require a non-standard size or thickness, an authentic Georgian or Victorian design, an Edwardian or mid-century style or you're looking for something bang up-to-date, we have a range of ideas to choose from. Each one can be made to your own unique specifications complete with door furniture, state-of-the-art security details and hand-painted in a colour of your choice. The bespoke nature and exclusive quality of our front doors is what makes each of them one of a kind.
Finding the Possible
The first step toward your new front door is to request a free, no-obligation design visit at a time that's convenient for you. You'll be able to see first-hand what we've done for other homes, and discover the many design options available. We offer an exquisite selection of luxury materials and fine finishes for every door style, meaning the door you choose will be unique to your property. You'll also see design ideas through fresh eyes, giving you inspiration and the confidence to see what's possible. Once you approve the quote, our surveyor will visit your property to carry out a detailed survey to gather the exact measurements that will ensure our much-respected millimetre perfect fit. Then, we'll create your door using time-honoured methods, right here in one of our London workshops. Each door is finished by hand in the colour of your choice and is fitted by expert installers who will respect your property from the moment they arrive until your new front door is perfectly in place.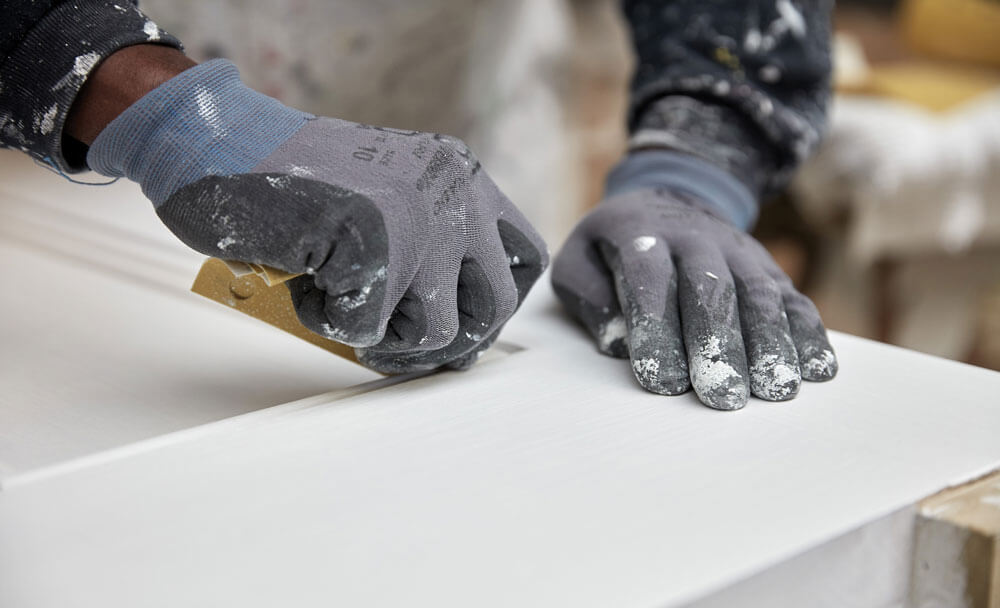 So, if you want to make 2020 a year of improvement, why not start with a new front door? Our sale* is on now and offers substantial savings. With so many designs and options available, there's never been a better time to buy. Request a free brochure or speak to one of our experts in a free no-obligation design visit today.
*To qualify for your sale discount you must place your order between 26/12/19 and 24/02/20. Minimum Order Value £2,000+VAT. Offer cannot be used in conjunction with any other offer.