If you have a 20th century home, a Victorian property or a Georgian style house, you'll be keen to preserve the integrity of its character. The key to sympathetic restoration is in the design. When it comes to the interior of a home, you have a lot of opportunities to experiment with different designs and trends, curating them to create a personal look. For your exterior, you are a little more restricted. Your front door design and windows should be in keeping with the period of the property, preserving its authenticity.
Details such as the number of panels in a front door, the finish and style of your door furniture and even the colour you choose can all enhance the look and feel of your home. If you're trying to sell, design considerations such as these will add to the kerb appeal and overall value of your property.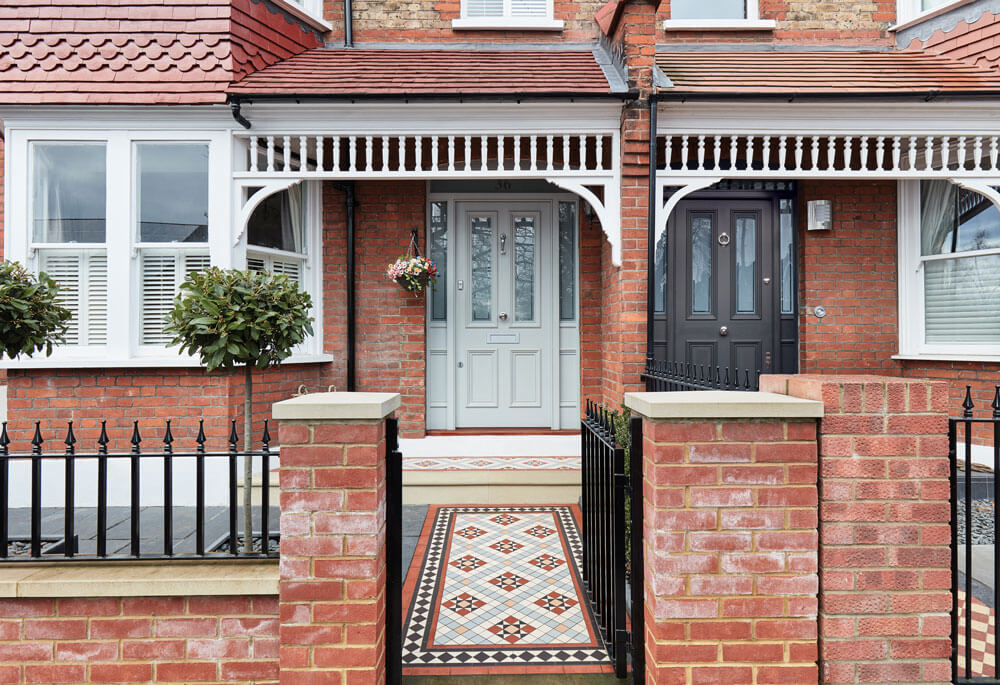 If you are fortunate enough to have a historic home, you'll know how much time and thought goes into preserving its unique character and architecture. If your home is part of a neighbourhood with properties of similar age, it's important to take inspiration from the timeless details. These can include oversized doorways, stone arches or stained glass fanlights.
Age and Beauty Go Hand-In-Hand When It Comes to Original Elegance
Replacing an old front door design with a well-made replica can make your home warmer and more secure while retaining its historic style. If you have them, old photographs of architecture in your area can inspire you before you start shopping around. Even fine details such as the style of a door knocker or the placement of a brass letterbox can give your new door authenticity. To keep your historic exterior looking beautiful here are a few helpful tips.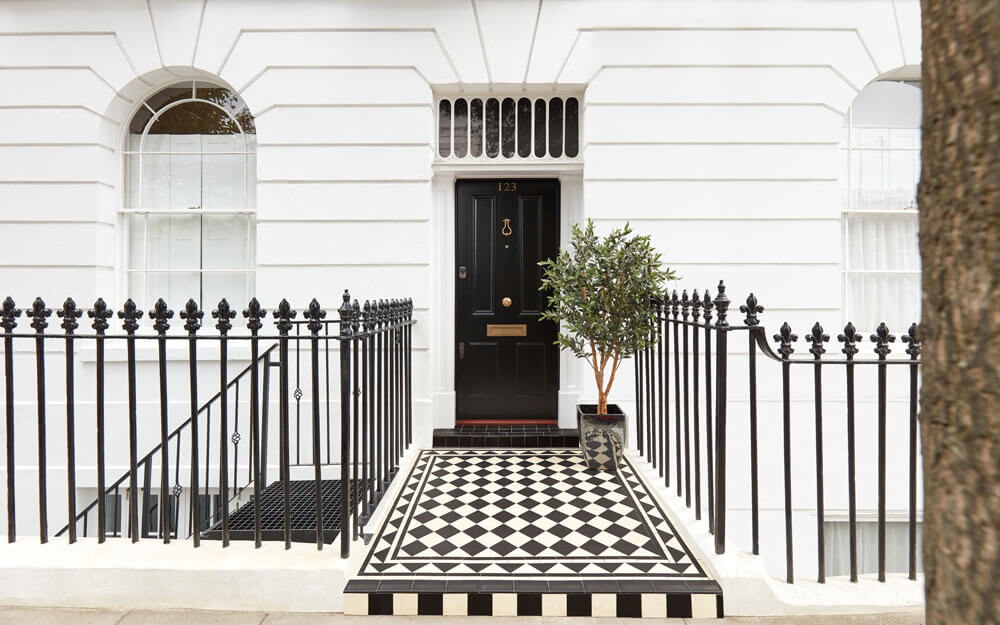 Maintenance and Care
Characterful exterior features such as porches, decorative plasterwork, tiles, pathways or balconies require regular maintenance to minimise the cost of long term care. Cleaning and painting can reduce the onset of rot and the need for costly repairs. A new front door from London Door Company is usually made from Accoya®, a hardwood timber that's recognised for its durability and good looks. It's favoured for structures that are exposed to the elements, such as wooden bridges, as it's rot-resistant and can last for many decades.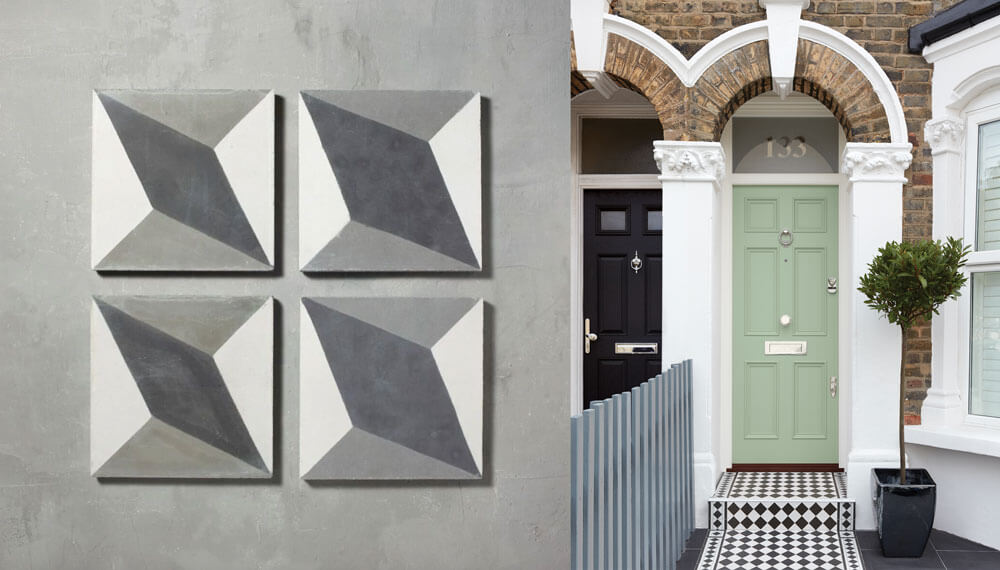 Preserve the Original Pathway Tiles
By maintaining the original floor leading up to your front door, you can preserve a piece of the past and avoid the expense and inconvenience of replacing them at the same time. If they're looking worse for wear, you can often find replacement tiles in reclamation yards, or look out for specialists online. Careful replacement can add unique character to your floor, giving it a new lease of life.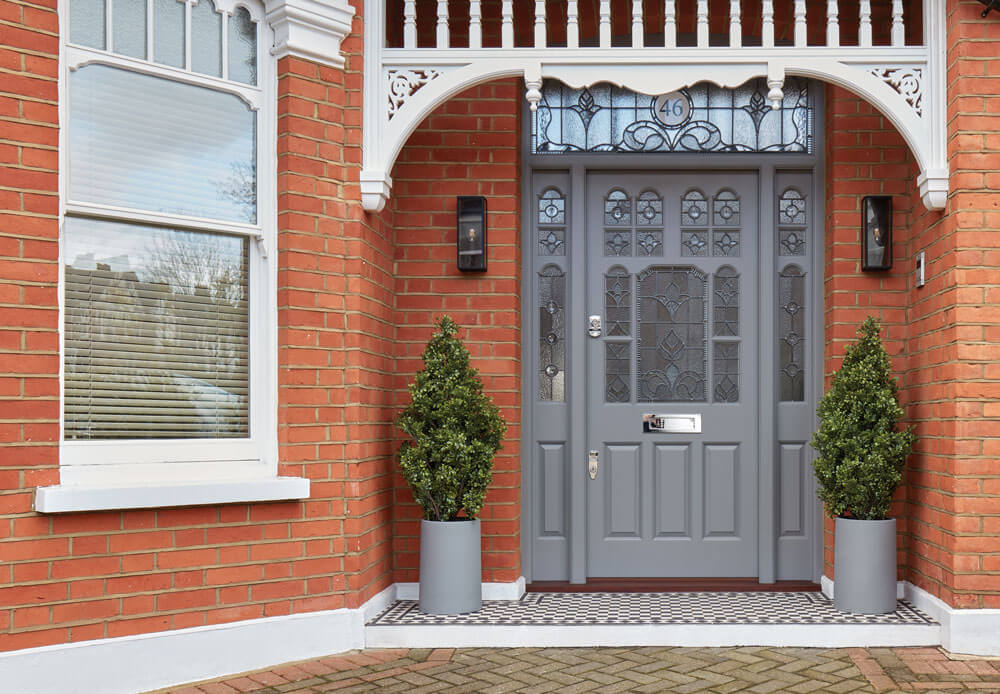 Continue Building on the Character of Your Home
Research the period of your home, the building style and the type of materials used to ensure you keep a cohesive look. For example, if the original doorway had fanlights, sidelights or elaborate stained glass, this can be recreated using authentic techniques and modern materials. If you want to keep original stained glass panels, we can carefully preserve panes adding toughened glass for extra strength and security.
There are many ways to enhance the beauty of your period property but remember, first impressions count, so it's always best to start with what every visitor will see first – your front door.
To find out more about our extensive range of bespoke front door designs request our free 2019 brochure today.