Whether you want to refresh your home to make yourself feel more comfortable or you're prepping areas because you're looking to sell. One of the most overlooked and important spaces to think about is the hallway. It's the place where we kick off our boots, hang up our coats and even park our bike! It takes a bit of a battering because it's the room that gets the full onslaught of feet tramping wet weather across its tiles or carpets. In a nutshell, the first impression anyone gets about your home is the one presented by the state of your hallway.
Whatever its size, your entrance hall should ideally complement the style of your home. If you have a period property with a beautiful front door, reflecting the theme through the hallway makes a real statement. Coat stands or pegs and individual design details that co-ordinate with your front door are subtle but impressive considerations.
A place for everything
Hallways can be a bit of a dumping ground so it's a good idea to have a 'tidy' strategy. Make use of under stairs storage for coats, bags, boots and brollies. If you don't have a handy cupboard, consider a storage bench to create a neat and ordered environment.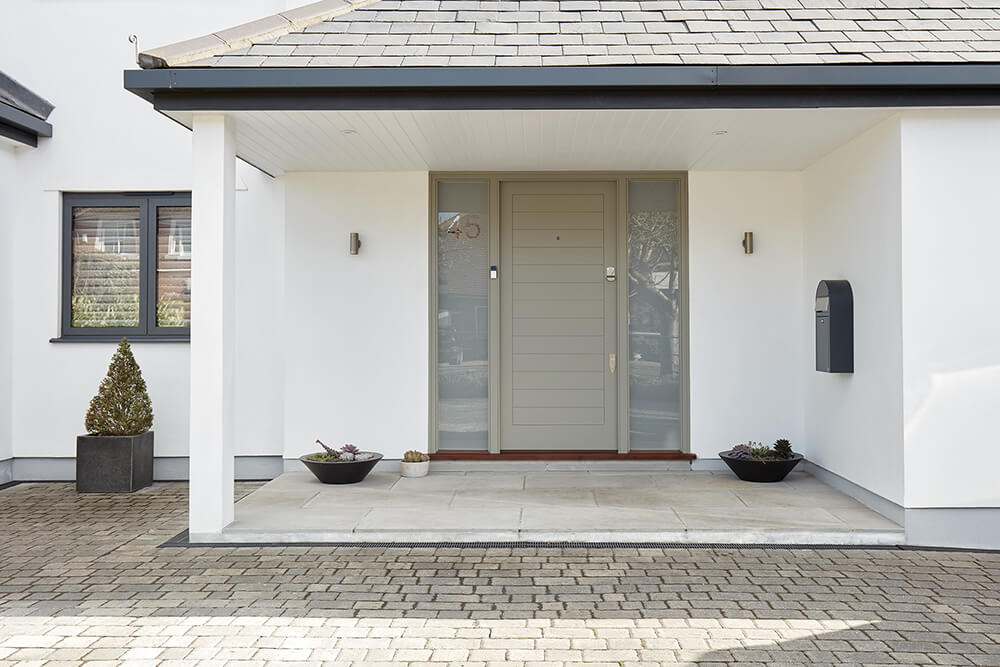 Let there be light
If your hallway is dark it will look smaller than it really is. Consider installing side lights or a fanlight – or even integrate glazing into the front door itself. Letting light into your hallway makes sense, especially when you're returning home at night or answering the door in the dark so glazing serves a practical purpose as well as an aesthetic one. Think about placing mirrors in the hallway to bounce light around and give the impression of more space and choose pale colours that can flow through into your living spaces and up the stairs.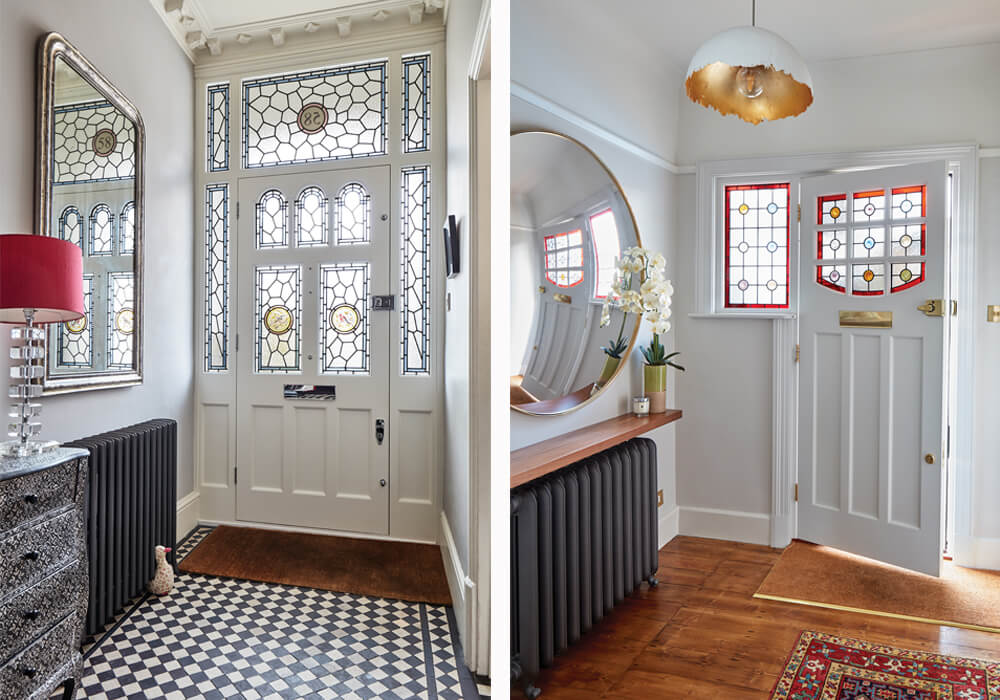 Take to the floor
Your hallway floor needs to withstand the tread of outdoor shoes. Choose a material like tiles or medium rustic hardwood that can be easily mopped and is tough enough to can cope with everyday wear and tear. Patterned tiles look great in period properties and can beautifully offset white or pale walls. Think about placing a good quality doormat just inside the door – doormats left outside can often be damp and attract leaves and dirt that is then walked into your home when you wipe your feet.
Internal Doors
Interior doors leading off the hallway should also reflect the period and style of your home. Use glass to create the illusion of more space and paint them in fresh, neutral or pale colours or a shade in keeping with your interior décor to ensure a stylish flow from your hallway to the rest of your home.