A new year brings a whole host of new Home interior trends trends and ideas, whether that's your interior, entrance or garden. No matter what size house, budget or direction you want to take your decor, filtering in new home interior trends has never been easier. Whether it's a new wall colour, front door, piece of furniture, art, flooring or simply changing the way you style a room. If you're looking for a little home inspiration this January here are some of our favourite home interior trends.
Colour Roundup
New colour trends are not only limited to a single statement painted wall or new cushion or throw. Take a look at what colours have stood out for us and how they can be used in unexpected ways.
Dark Navy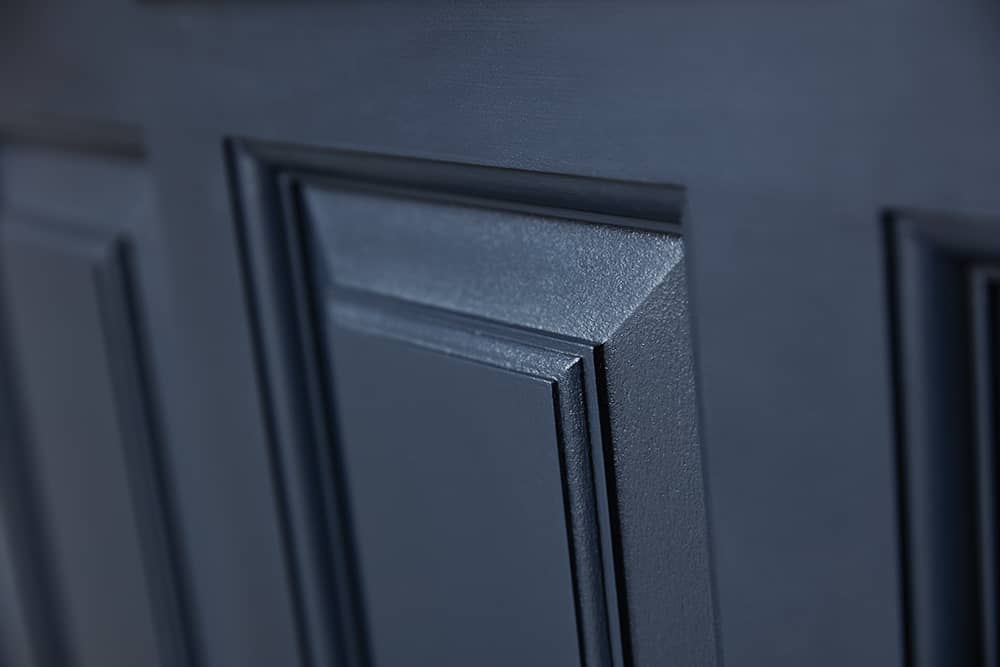 From midnight blue, cobalt and navy, blue hues have been taking interiors by storm. This year sees the rise in navy, a timeless shade that looks refreshingly modern paired with whites and natural woods. The sophisticated colour will also work beautifully on a front door with either brass or chrome door furniture.
New Neutrals
Grey has now dominated our homes over the past couple of years so it's about time a new palette was introduced. New neutrals are back in the form of friendlier oatmeals, sandy browns, taupe, earthy oranges and beige tones. This warm colour palette is bound to create an inviting yet stylish look.
Terrazzo
Terrazzo finishes will reach a new level in 2019. Originally from Italy, terrazzo is typically made up of 80% recycled materials lending itself to the trend of conscious living. The mix of marble, glass or granite set into cement or resin has almost endless possibilities and can now been found in home accessories, soft furnishings, lighting, flooring furniture and even printed wallpaper.
Curvy Design Aesthetics
Inspired by the Art Deco movement expect to see curves and spherical shapes creeping into our interiors. Circular shapes in the form of tiles, lighting and furniture can take the edge of boxy rooms and harsh lines. This trend is forecast to become of importance over the next year as we yearn for our own comforting and peaceful sanctuary.
Hanging House Plants
As our cities continue to grow and gardens are at a premium we are discovering more and more ways to bring the outdoors in. The trend for hanging planters is here to stay adding texture and pops of colour to empty corners of our homes. Not only do indoor house plants create an oasis of calm they're also confirmed to improve air quality.
Sustainability and Conscious Living
In 2019 we should be making a conscious effort to buy less, buy sustainably or buy quality. Designers are focusing on ways to tune out of the world around us, exploring how our surroundings impact our mindfulness. Their approach is becoming more conscious of eco-living which is why we should be looking at key pieces that will stand the test of time and use aesthetics that create spaces with grounding and a sense of wellness.
Indoor Meets Outdoor
Merging our interiors with the outdoors has become the norm with the addition of bi-fold doors opening up entire living spaces for a flawless flow into the garden. This year we'll see an increase in outdoor 'rooms', think state-of-the-art exterior cooking areas, decorative tiles, outdoor rugs, stylish planting and modular furniture.
To discover more trend inspiration head over to our Pinterest profile or take a look at our range of doors here.