You know what they say…while fashion fades amazing design never goes out of style. Over the years, we've learned that vintage pieces can add warmth and personality to rooms like nothing else – and, when retro is combined with contemporary, they can have a truly original composition. Here are a few of our favourite interior design tips for mixing the old with the new.
Trending in the Twenties
Layering old and new is more popular than ever, reclaiming ideas from the past and making them our own. We're giving preloved, vintage finds pride of place – think candelabras, industrial-style lamps, simply styled mid-century furniture and even pieces picked up on our travels. When something has a story of its own, it makes your whole room so much more interesting, and there's something beautifully modern in that.
Research
If you're not sure where to start when mixing old and new let the bones of your house guide you. Be inspired by your property's original features whether it's the sunburst glazing in your 1930s front door, the ornate tiling in your Victorian porch or the plasterwork or panelling in your Georgian hallway. Embracing the provenance that already exists in your home is a great starting point and when it comes to interior design because you have a visual reference point when shopping for new pieces.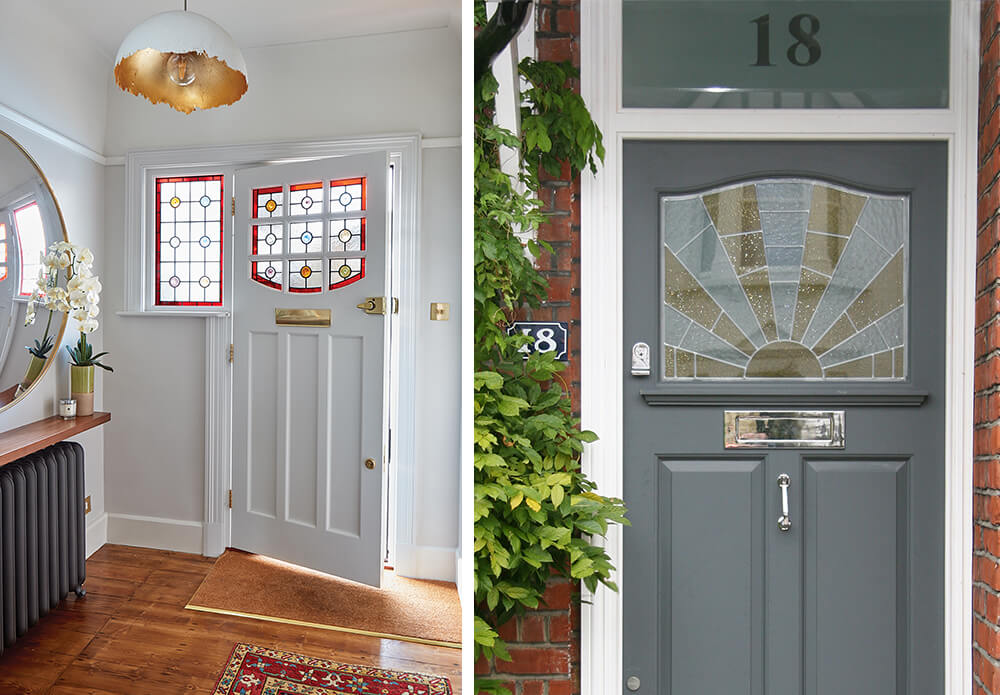 Find a Theme
Interior design is just another way of telling a story. Put together a mood board of images to combine what you already have with ideas that you may have seen online, in magazines or in other people's homes. For example, are you going for pared-down elegance, expressive opulence or a creatively eclectic look? Find a hero feature that you love, such as mirrored finishes, copper accents, natural fibres – this will help you when you're choosing antique items to bring into your room. Most of all, make sure that the style you're aiming to achieve is in-keeping with your personality for an authentic end-result.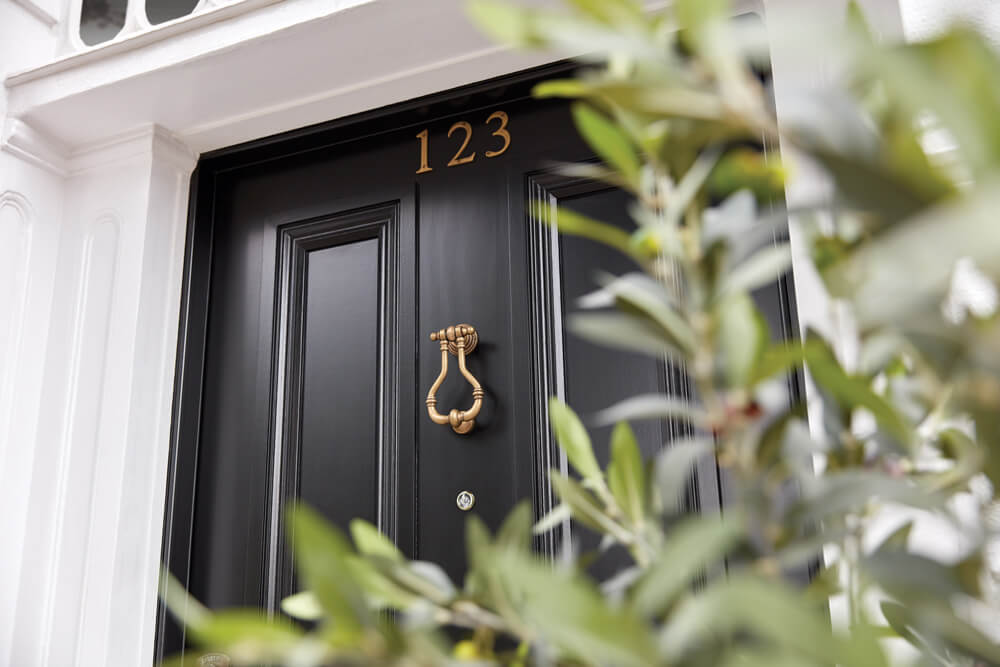 Limit Your Colour Palette
Even if your signature style is bright and bold and anything goes, create a hero colour palette. Make sure that the palette flows through your home, so if you love neutrals have a muted mushroom in one area and a gorgeous grey in another. If you can't resist a citrus zing go for a bright accent wall in one room and then pick out the colour in soft furnishings such as cushions and rugs in the next room. Use varying shades of the same colour or contrast it with its opposing colour – think how good dusky pink looks next to deep green or navy blue.
Choose One Hero Piece for Every Room
The piece you choose will depend on your personal taste or what you already have. Maybe you want to make a feature of an original fireplace; perhaps your hero piece is a standout sofa, or you have a statement piece of art. It helps to focus on a single object and build from there. If you have items from different periods, you can repeat the materials, shades, shapes or texture of your statement piece throughout so that everything just 'goes' together. 
Combinations
Some of our favourite interior design tips focus on combining old with new. If you have a grand old room with ornate plasterwork or dark wood panelling, it can look great with contemporary furniture. If you have a modern minimalist home, add antique decoration such as a chandelier or an ornate mirror. Original chaise longue sofas or Victorian chairs look amazing re-covered in modern fabrics with bold designs. Mix dark wood floors with light wood doors or vice versa for a visually stunning effect. Remember not to overdo your room – 'less is more' is a great interior design mantra unless you live in a castle. Keep to your design theme of 'simplicity' or 'sumptuous' or colour shades and try not to swamp your hero piece with too many accessories.
Old and New Front Doors
At London Door Company we create high-quality front doors that are in keeping with your home's original architectural style. We research each period to make sure every door is authentic in its design and detail, but that doesn't mean you can't have fun and mix things up. Try mixing a period front door style with modern door furniture or choose a stunning colour from our exclusive palette. We can design a sleeker version of your period front door, complete with its original glazing, or our glaziers can use time-honoured techniques to create original stained glass designs that are unique to you.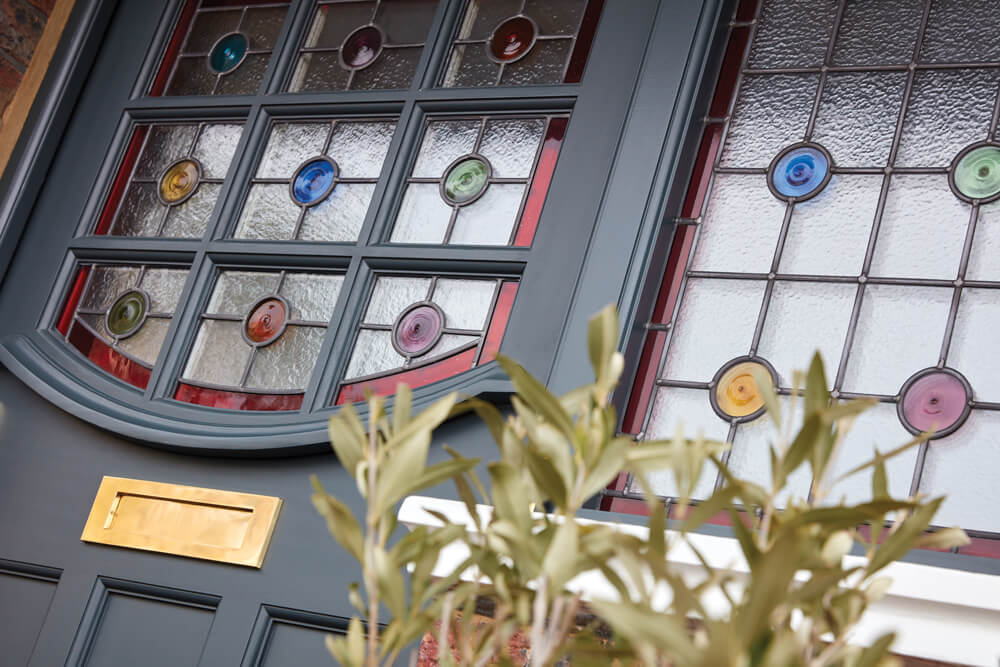 Ready to take the next step? Discover our full collection of bespoke period front doors by requesting our brochure today.