Pinterest is a fantastic source of inspiration when it comes to designing and updating every aspect of your property, whether you're undergoing a full renovation, trying to improve kerb appeal or merely refreshing your interior or exterior decor. We use this ever-growing platform daily as a tool to showcase our latest case studies, up to date trend boards, and style inspiration. This month you've been loving our spring-like pink Victorian door, striking monochrome designs and our path and paving ideas. Here are our top Pinterest front doors and inspiration from the month of March.
This month our stunning pink Victorian front door has been trending. Painted in 'Milk Thistle' a delicate, delightfully inviting pink, it works particularly well with the façade of this Victorian home. Even if you're not a 'pink person', there's no doubting that this front door looks elegant and inviting. The delicate colour was chosen by the owner of this property to beautifully enhance the striking black and white original tiles and pristine plasterwork at the entrance.
Our classic black doors are hugely popular on Pinterest. This beautiful six-panel Victorian door has a dark matte paint finish with brass door furniture in keeping with its timeless surroundings. When designing a Victorian door, we will consider the look and presentation of the entire front elevation of your home.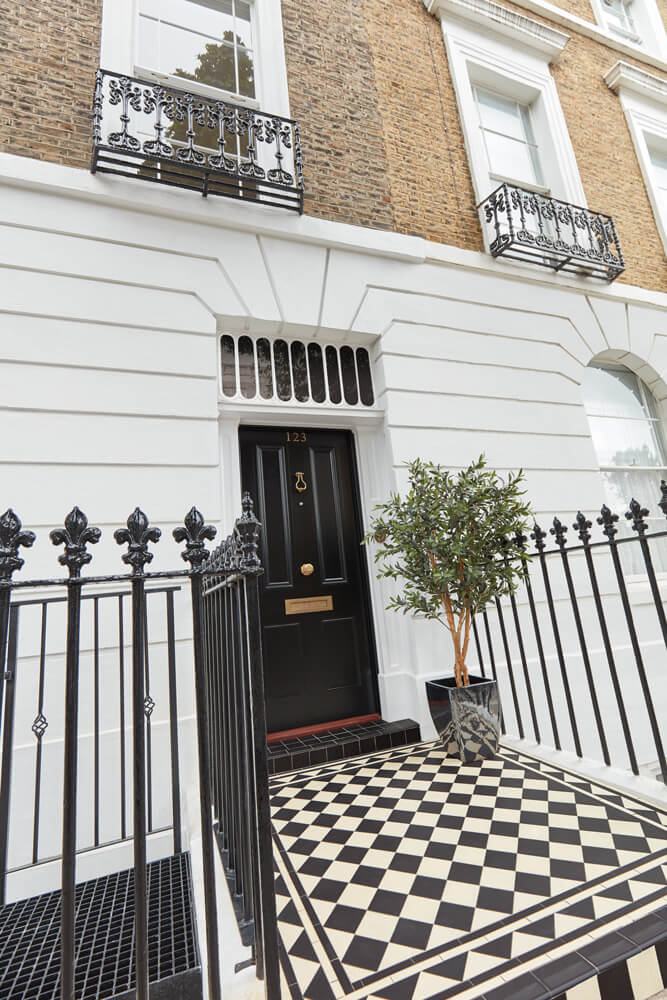 It's little wonder that the Georgian front door has never gone out of style – in fact, it's as popular as ever. This stunning Georgian black front door has a typical four bevelled wood panel design combined with an unusual fanlight in classical style and brass door furniture. The design and detail showcase the craft that makes a London door so special.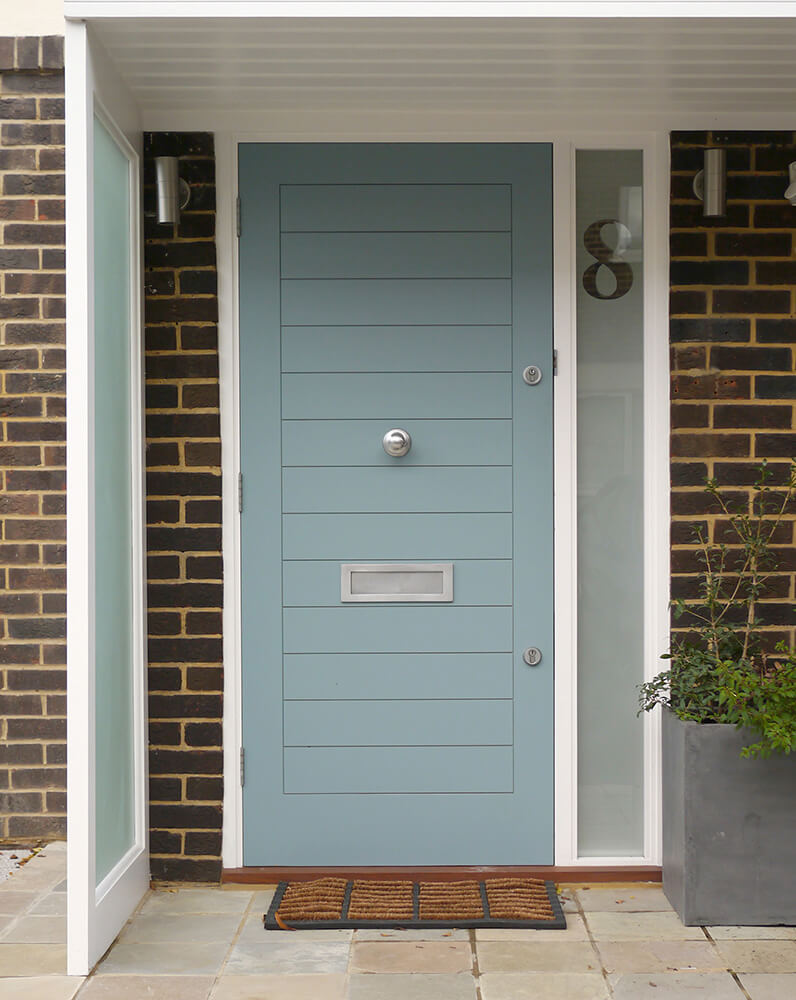 Homeowners are increasingly brave with colour, and the front door is the perfect place to express your craving for bold shades. Whether you're going for a rich blue or a vibrant violet, colours that stand out add wow factor and kerb appeal. We have a fantastic collection of boards on Pinterest that showcase a range of colours including our light blue front doors.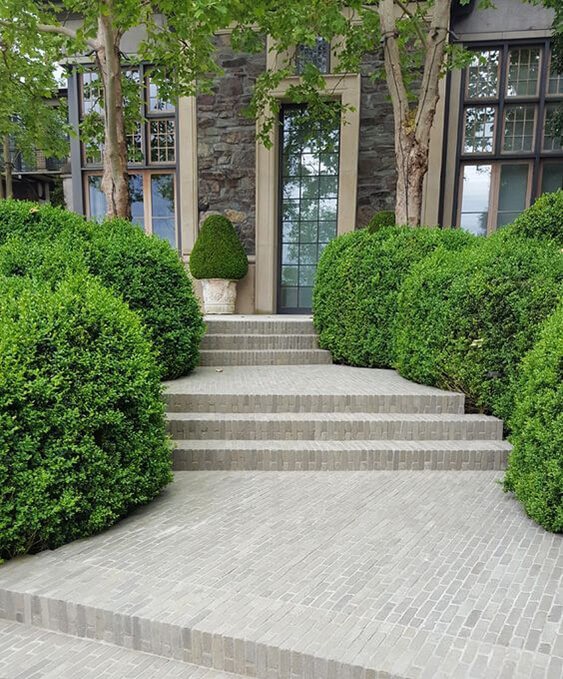 As well as our Pinterest front doors we have a range of inspiring home and garden ideas on Pinterest. One favourite board moving into spring has been our path and paving ideas. Your front garden path gives visitors to your property that vital first impression. Because it's not an area you would typically use for entertaining or relaxation, it can become a 'poor relation' to your back garden. But it's this space that speaks volumes about your home before anyone sets foot inside. Discover more path and paving ideas here.
A beautifully painted front door in pale grey, sage or heritage green can convey a sense of calm blending beautifully with surrounding greenery. This Georgian door is hand finished in British Racing Green combined with opaque glazing and contrasting polished chrome door furniture creating a classic yet striking look.
Why not start your own dream home moodboard or gather all the inspiration you need to create enviable kerb appeal by visiting our Pinterest profile.