For a home to be classed as a Victorian home it should have been built between 1837 and 1901. That's a timeline of 64 years, so you can imagine how many homes in London are genuine Victorian properties; in fact, the Victorian era saw unprecedented urbanisation and growth in our capital city as it became the first metropolis of the modern world.
The Victorians were lovers of quality and stability and certainly knew how to build structures to last. Thanks to their solidity and charm a Victorian home will hold their value and are a popular choice for many buyers.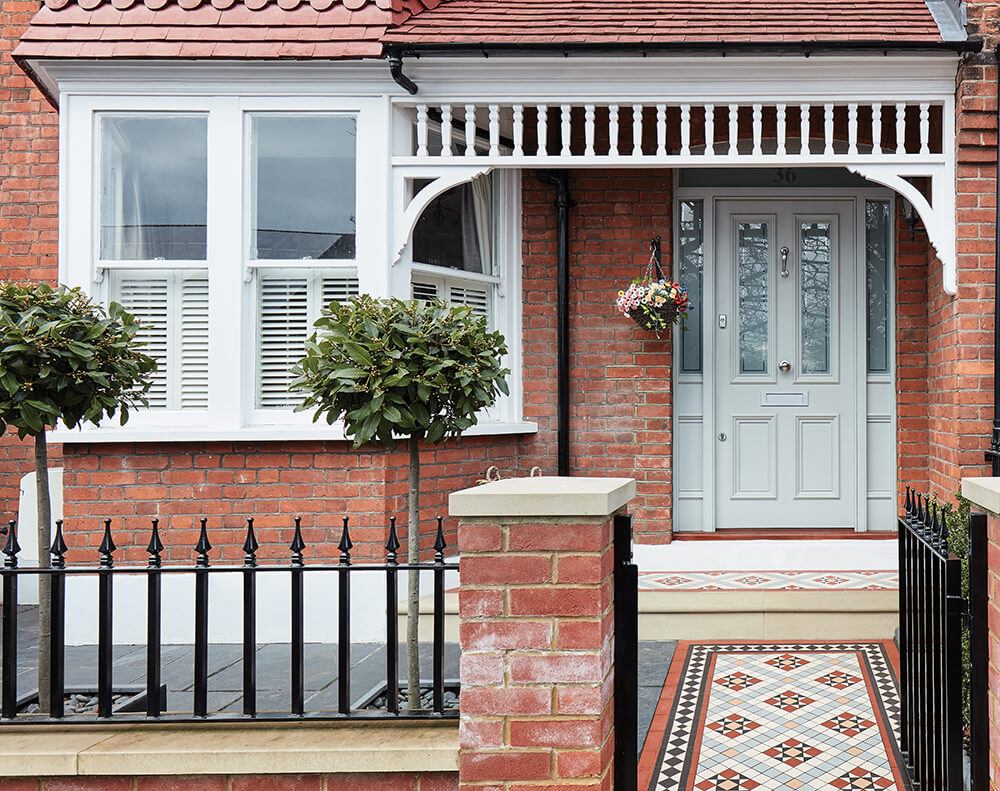 Characteristics of a Victorian Home
Because the period lasted for such a long time, a number of generations of architects were able to put their stamp on it. Styles such as Gothic Revival took their inspiration from medieval times and a commonly identifiable feature is the pointed arch used for windows, doors, and decorative elements like porches or roof gables. Arts and Crafts architecture eschewed industrialisation and embraced traditional craftsmanship; buildings were an embodiment of individual expression through asymmetry and use of a variety of materials.
Art Nouveau architecture is characterised by its use of a long, sinuous organic line and its influence extended into interiors, jewellery and illustrations. As people flocked into towns and cities, terraced homes became popular. These often have a high pitched roof, ornate gable and geometric tiled hallways. Gardens were small as space was at a premium so many larger terraced homes welcome visitors with elaborate stone porches and decorative doorways with stained and coloured glass in fanlights and sidelights.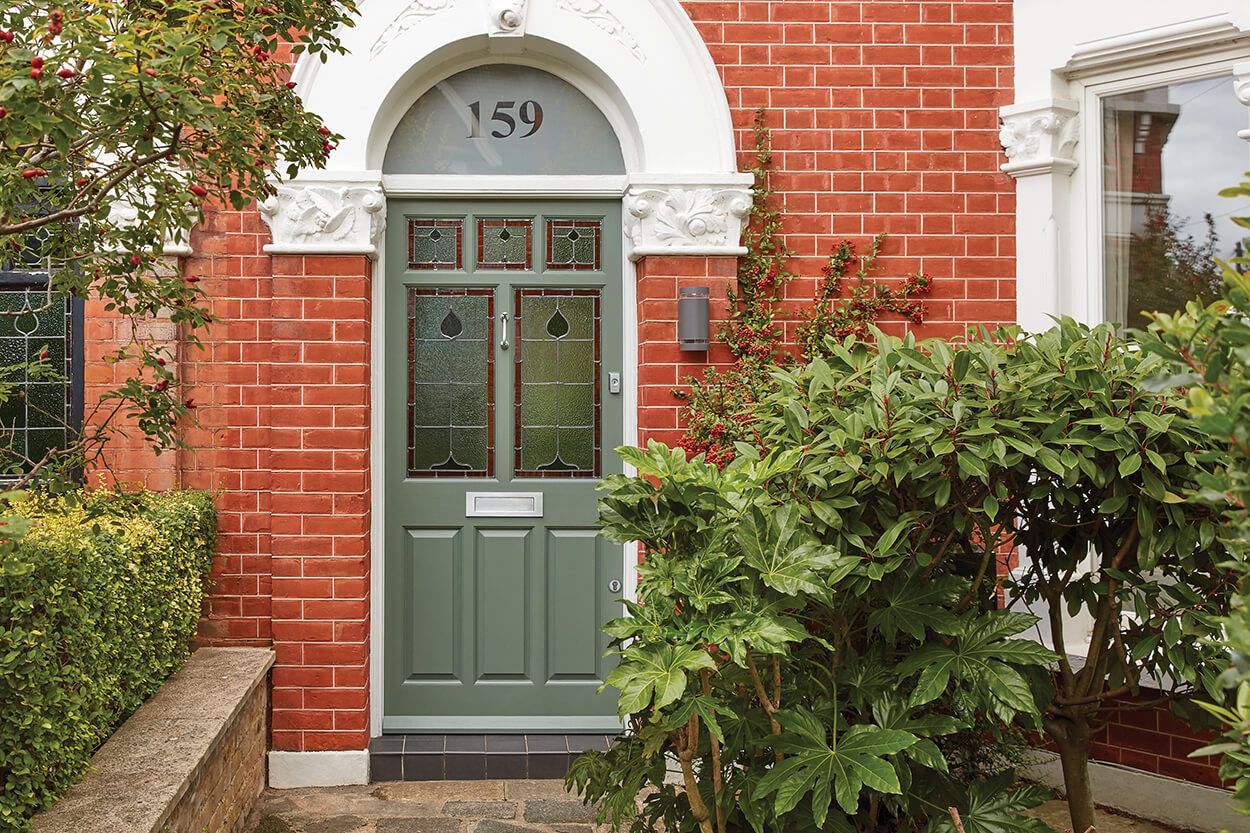 What to Consider When Renovating a Victorian Home
If the property has a wealth of original features try to preserve as many as you can. Delicate and intricate plasterwork and cornices can look amazing when contrasted with modern interiors. Original tiled floors are hugely popular and give the home depth and character. The large room sizes and high ceilings are sought-after by modern buyers – if bedrooms are on the large side, there can be an opportunity to nick a bit of space for an en-suite.
Rooms such as attics and cellars that may have been used as servants' quarters or for storage are a great opportunity for conversion into useful spaces such as a kitchen, home study, cinema room, gym or master bedroom suite. In the mid-20th century, many people 'boarded' up their Victorian doors thinking the panels looked old-fashioned. Bringing to life original Victorian doors can be worth the effort if they're in good condition and haven't been too damaged. Alternatively, investing in recreations could add value as well as authentic style.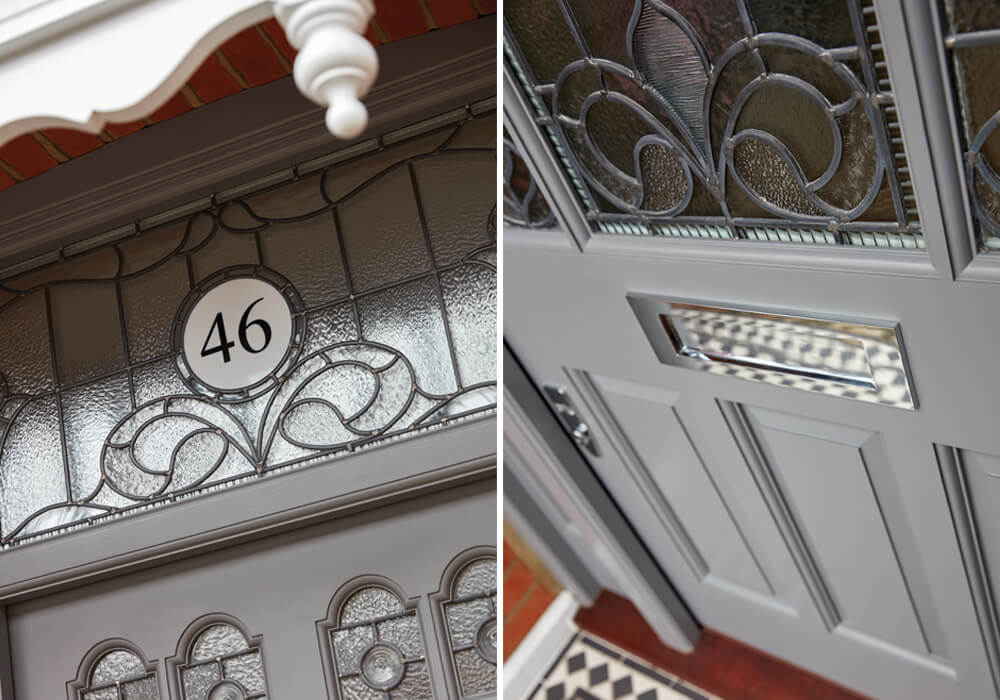 The Victorian Front Door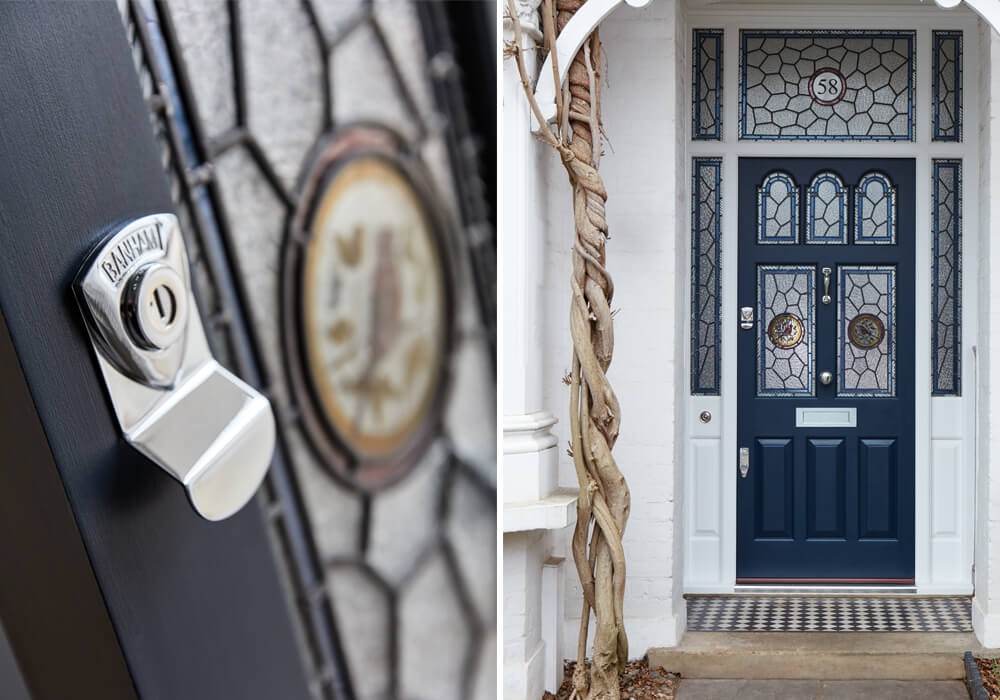 You can usually spot a Victorian front door because it will be of solid construction and, panelled. To let light into windowless hallways (these were the days before electric lighting) many had glazing in the upper half. The Victorians loved decoration – the more elaborate the better – and so stained and etched glass was usually included in Victorian designs. At London Door Company, our glaziers are experts at both restoring and recreating original glass in doors and fanlights. The fanlight is a typical feature of the Victorian era; as glass was expensive, it provided a statement about the homeowner's wealth. As did the gleaming, highly polished brass door furniture, buffed daily by a housemaid; all of this would have an impressive effect on visitors and those passing by.
Here are just a few examples of Victorian front doors that have been sympathetically recreated.
Victorian Blue Front Door
Made from hard wearing and durable Accoya, this stylish Victorian door and frame has a triple wood panel, textured and stained glass detail and gleaming chrome door furniture. The glazing is typical of the era. Not only does it allow light in, it retains the privacy of the occupants. The glass is reinforced for security and insulation purposes. 
Victorian Leadlight Front Door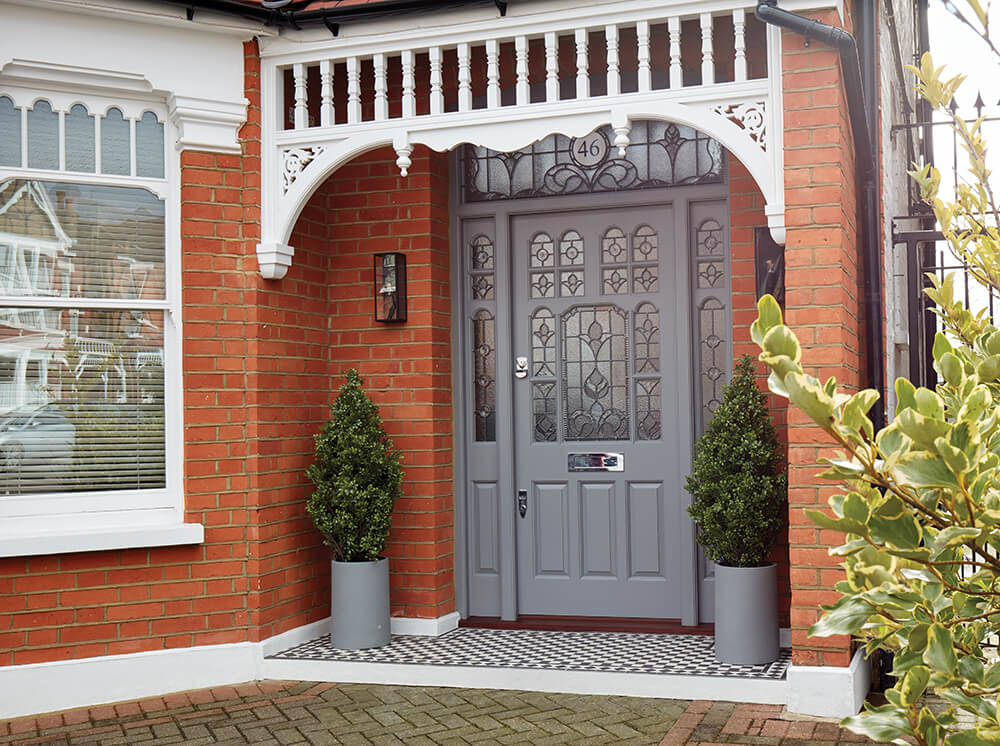 This imposing Victorian door design boasts highly intricate leaded glass detail and polished chrome door furniture in an authentic style. The door is solidly made and you can see the quality at a glance. Modern recreations are an improvement on an original door from the time because they will incorporate state-of-the-art security features which also include reinforcements in the door panels and framework. 
Victorian Pink Front Door
This pretty front door in a delicate pink shade beautifully complements the style of this home. It brings a fresh, contemporary feel to a period property while retaining all of the integrity of an original Victorian door.
To find out more about our extensive range and details about how an original Victorian design can enhance your home, request a brochure today.