As the days get shorter and cooler it makes sense to ensure that your front door is safe, secure and well-insulated in time for winter. It's also a great time to consider replacing your internal doors and your garden doors. A new garden door made from high quality, durable timber will cheer up your winter garden and give your outdoor space increased protection.
When it comes to every door in your home, London Door Company are an excellent choice. Nothing is off-the-peg which means each door is crafted exclusively for your home; from its build and design to its personally-mixed paint colour, door furniture and locking systems. Each door, whether it's a show-stopping front door, designed with kerb appeal in mind, or a garden door, designed to withstand the elements, is made-to-measure to ensure a millimetre perfect fit.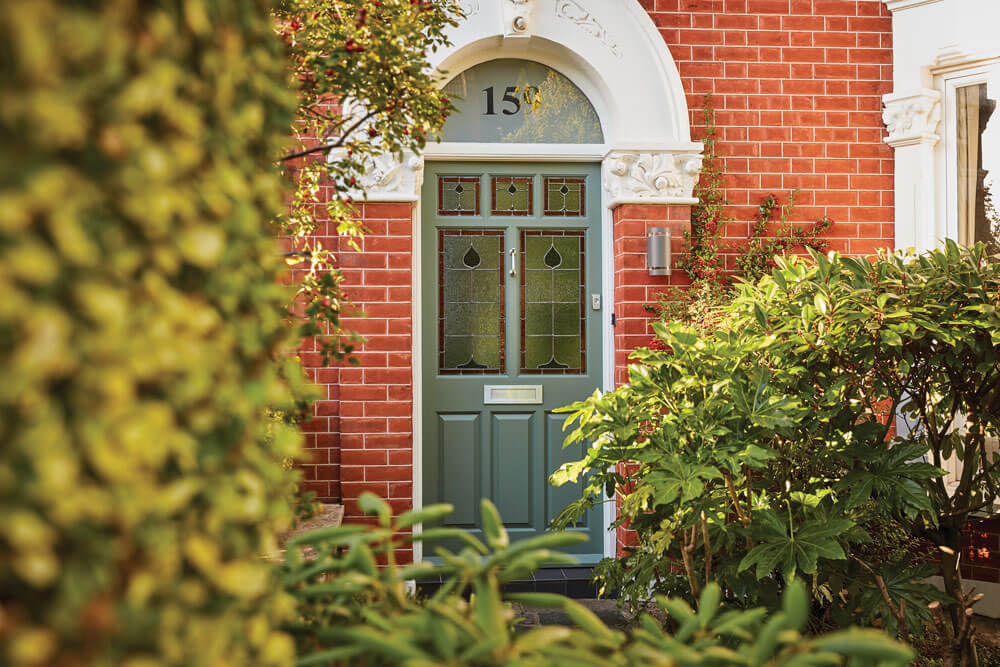 Most doors at London Door Company are crafted from a reliable and solid timber called Accoya®. This durable hardwood is recognised for its durability and good looks, making it a preferred choice for architects selecting timber for outdoor use.
While many of us take doors for granted, at London Door Company, we understand the important job each one has to do. Not only is your front door one of the first things visitors will notice about your home, it has to provide warmth, insulation, protection and security.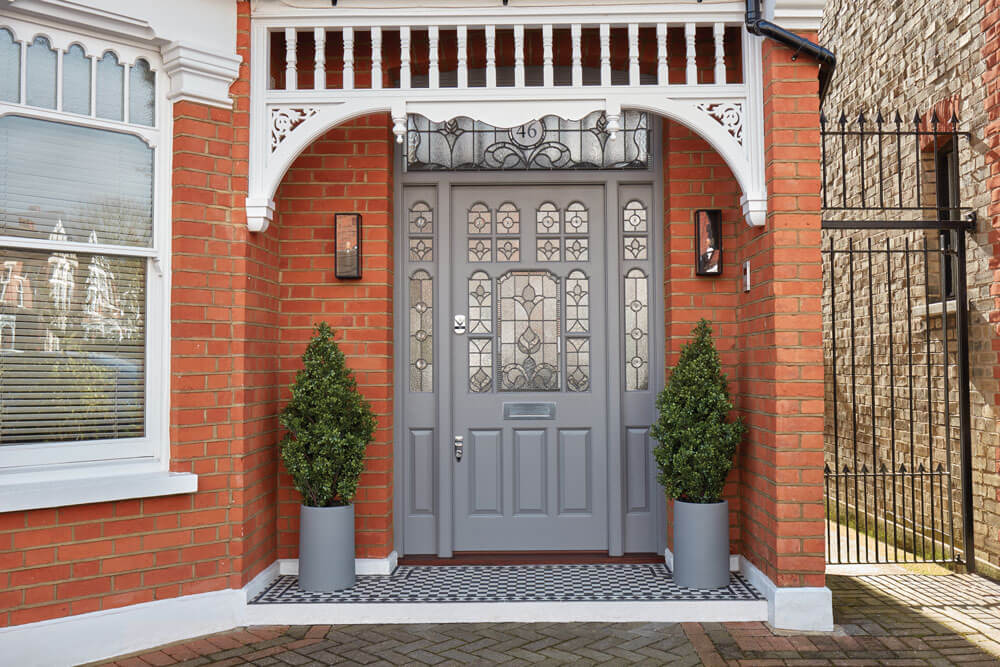 Benefits of New Doors
Fitting brand new doors, perfectly crafted to fit the exact size of your doorway makes sense. No draughty gaps mean your hallways and internal rooms will be cosy and snug. Cutting the heat lost through ill-fitting older doors could even reduce your winter fuel bill. Modern materials mean your new doors will be more solid, safe and secure – they'll definitely last longer. If you want to 'save' an older door you could be faced with time-consuming maintenance. At London Door Company, we can recreate your old door to ensure your property benefits from a seamless and coherent style. Our time-served glaziers can even restore your door's original glazing; breathing new life into the architectural history of your home.
Choose from a range of bespoke front door styles that are individually made to order:
Garden Doors
Our garden doors can be created just for you and can incorporate design details that match the flow of your outdoor space. A beautifully crafted, hand-finished garden door can enhance a period property or add character to a contemporary new build. Choose a style that is reflected in your interior doors, for example, you can include the same glazing bars, colours or door furniture. Replacing an old garden door or adding a door to your garden design can provide extra privacy and security outdoors.
How to Buy Your New Doors
If you've ever browsed our collections online or called into one of our showrooms, you'll have seen some wonderful examples of what we can do; from hand-painted finishes to bespoke glazing and gleaming door furniture.
Buying a new front door isn't something that you'll do every day, so we believe in getting an expert opinion. That's why we offer every customer a free, no-obligation home design visit. This provides you with an opportunity to browse our selection of luxury materials and almost endless design options. You can chat through your ideas with a door designer and find out how your door will perform as well as how it will look. Once you have commissioned London Door Company to craft your new door, a dedicated client services coordinator will remain your point of contact throughout the entire process for easy communication and extra reassurance.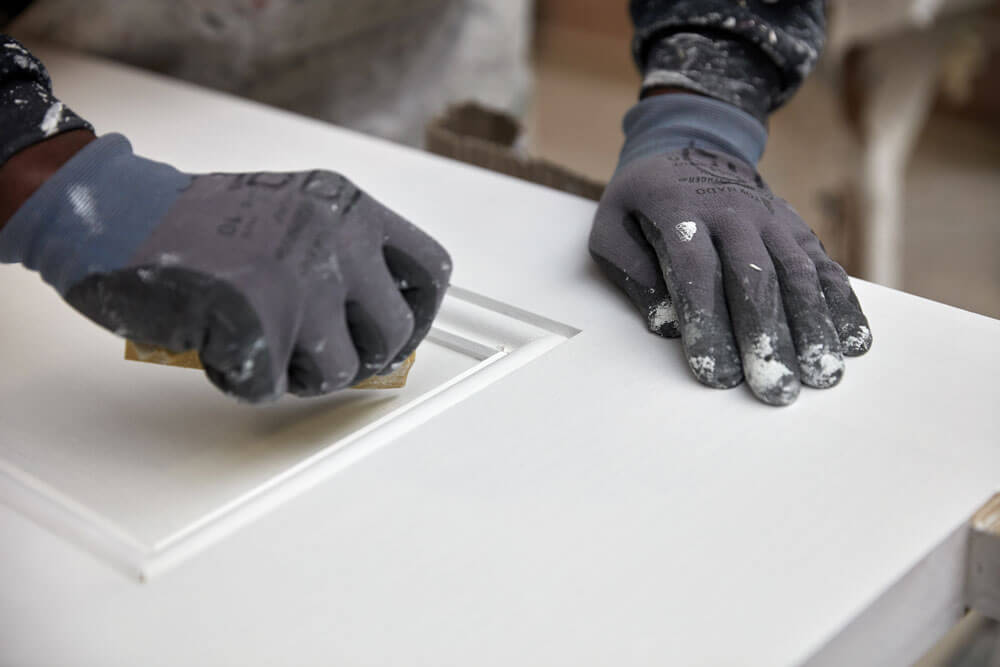 Detailed Survey
Once you have discussed your initial plans and agreed a design, our in-house surveyors will carry out a meticulous survey of your doorway at a time to suit you. They will take measurements to ensure that your new front door will be a millimetre perfect fit, even before the first cut is made. Even if your door is of a non-standard size, height, shape or thickness, we can create a new front door that's made-to-measure.
Craftsmanship
Every order is manufactured individually in our local workshops using a blend of traditional methods and modern techniques; from carpentry and joinery to fitting and finishing.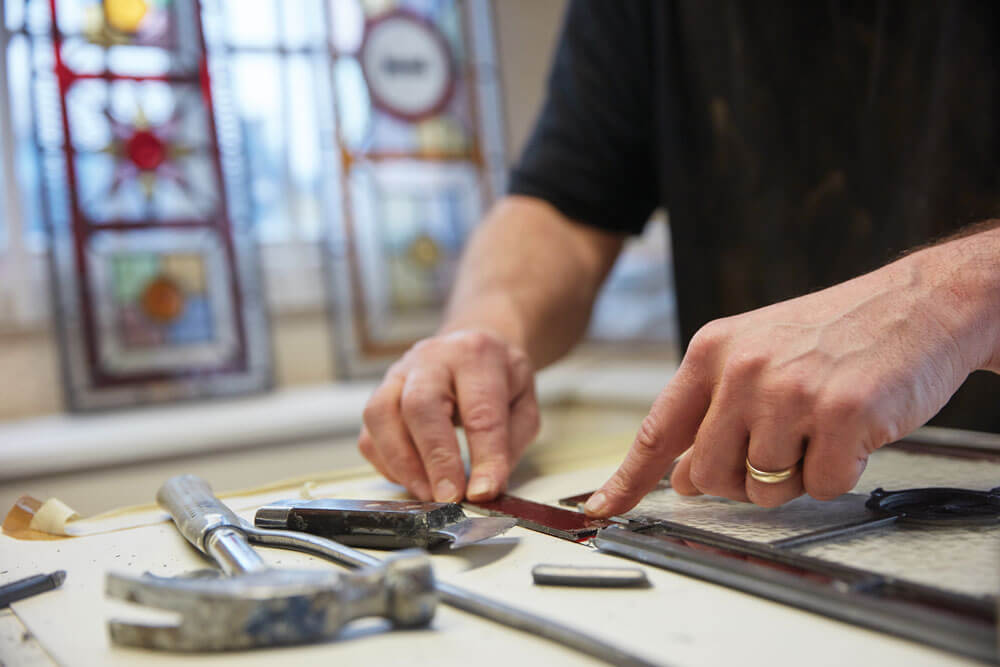 Glazing for Strength and Beauty
Our designers understand what makes a period door look truly authentic and have studied many examples of original doors to understand their finer details and quirks. Our glazing options are as varied as our door designs, and our expert team of glaziers can painstakingly restore or recreate original glasswork with detailed accuracy using modern, strengthened materials. We can even create modern designs or personal motifs to reflect your individual taste and personality.
Locks, Bolts and More for a Safe, Secure Door
As well as state-of-the-art timbers and high quality toughened glass, we use the latest locking systems to make sure that your home is as secure as possible. We can build in bolts and support structures to strengthen the body of your door as well as high-end locks to suit your everyday needs.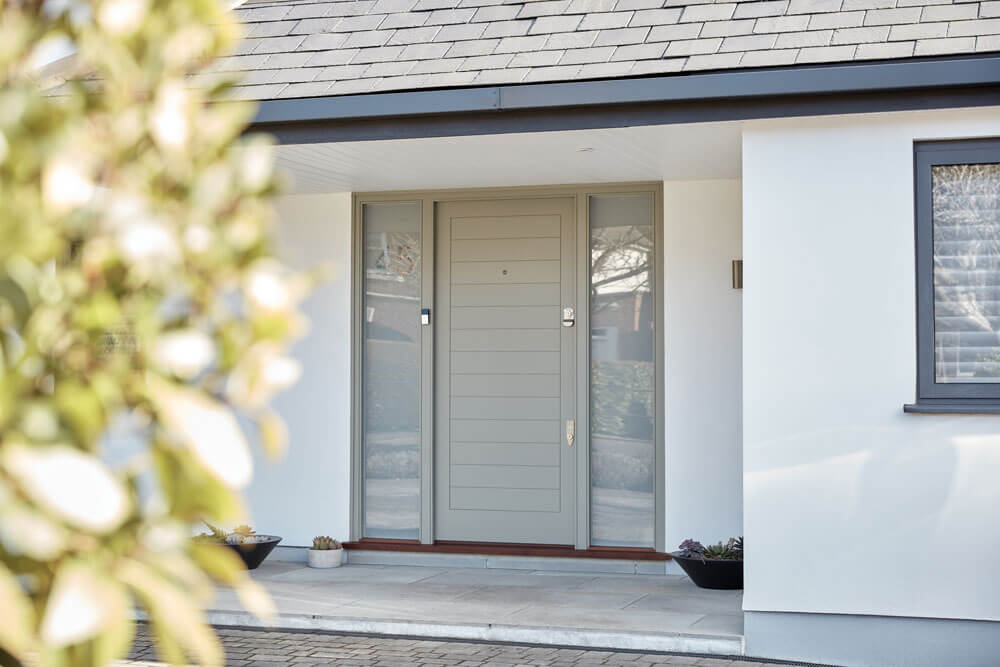 Installation
Once your door is ready, our experienced joiners will install it within 2-3 days, ensuring your property is fully secure throughout. Our courteous, skilled craftsmen work inside your home cleanly, quietly and with the utmost respect for your personal space and privacy.
Ready to Take the Next Step?
Get your door fitted in time for winter by requesting a free brochure or design visit today.