While it's a myth to think older properties are always dark and dingy, there is a good reason why a period home sometimes has a bit less light than their modern counterparts. In the past windows weren't practical additions when the only heat source came from the fireplace – the more windows there were, the more draughts there were likely to be in. Glass was an expensive commodity in Georgian times, only becoming more accessible during the middle of the nineteenth century when technology allowed its mass-production.
During the latter half of the nineteenth century, the trend for bay windows emerged. Smart homes built during this period had large statement windows in their drawing rooms and master bedrooms, which gave the exterior of the home a grand façade.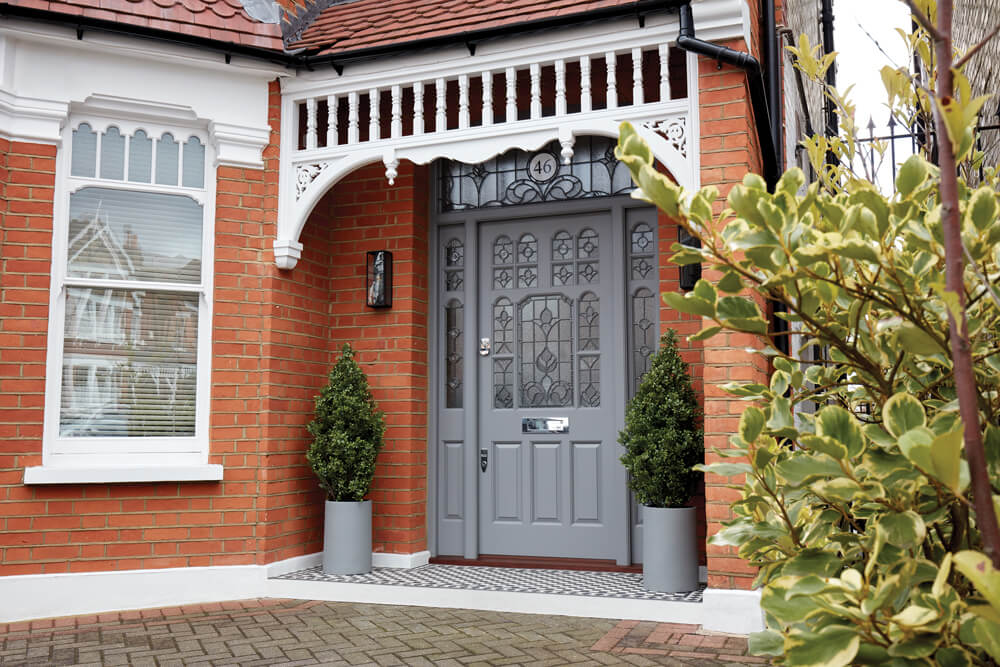 Today, we all appreciate the benefit of natural daylight and value the flow of light through our homes. It's one of the reasons many new-build properties have floor-to-ceiling windows, bi-fold doors and flexible, open-plan layouts. Period properties reflect their previous owners' more formal way of living, which is why many older houses have rooms with specific purposes. In order for a terraced home to have a separate drawing room, dining room and kitchen, there was often a room at the centre of the property that benefited from very little natural light.
Many period properties have original features and an individual charm that's priceless, making them very attractive to modern homebuyers. However, there are many things you can do to maximise the flow of light through a period home while staying true to the integrity of its layout – especially if going open-plan isn't an option.
Front Door Glazing
In days gone by, it was important that heat wasn't lost through the hallway, which is why many older properties have long, narrow, windowless hallways. A good way to help light flow through is by including front door glazing. Today an authentic Georgian, Victorian or Edwardian door can benefit from toughened and strengthened glass to help retain heat and maximise security. You can also opt for privacy glazing in a variety of colours and styles – especially if your front door leads directly onto the street.
Fanlights
Many period homes benefit from high ceilings. If your home has this delightful feature, a fanlight above the front door is an ideal way to let natural daylight flood into dark spaces. It's a great option because the position of fanlights means they'll rarely compromise privacy so you could opt for clear glass. Include oversized, etched numerals in the fanlight, and you'll give your period home a contemporary edge.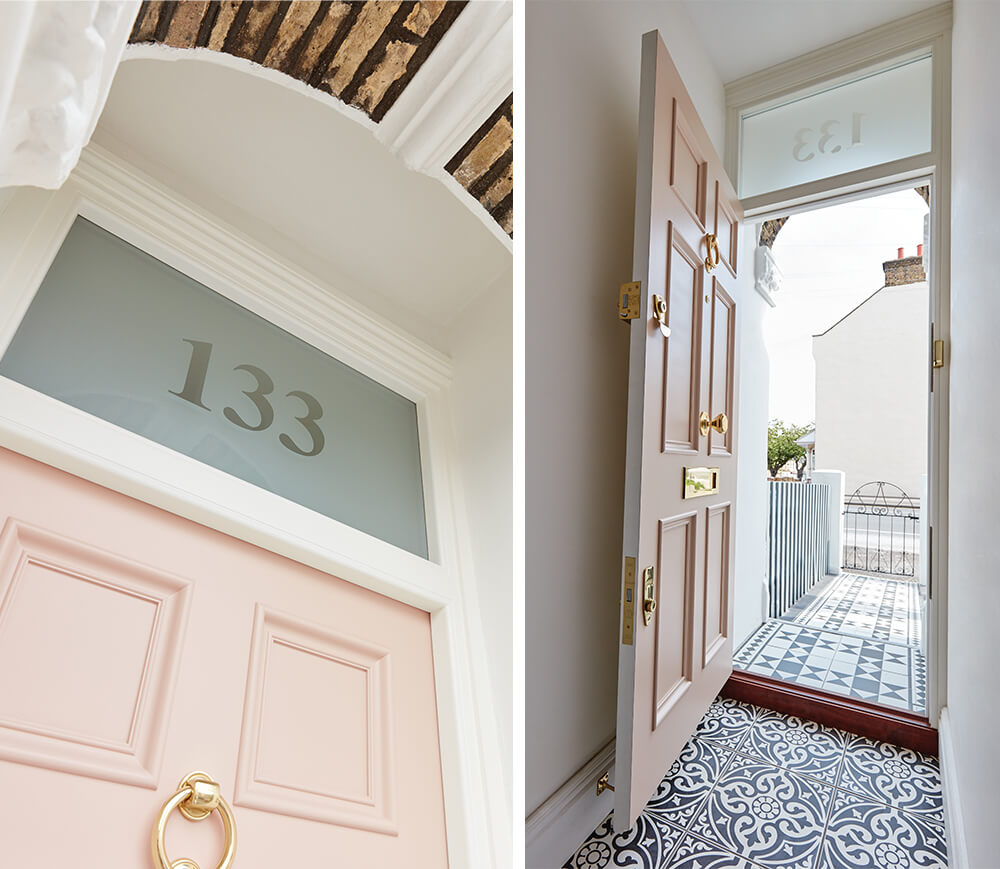 Side Panels
A door can afford to be completely solid when glass sidelights surround it. These are great features, allowing you to see who's at the front door before you open it. There are a variety of glazing options available for sidelights that maximise security, efficiency and privacy. You can choose a glazing design to reflect the period or style of your property or commission a design that's completely unique to you and representative of your personality.
If your period home is surrounded by a garden wall or by hedges, it makes sense to let in as much light as possible by incorporating glazing in or around the front door.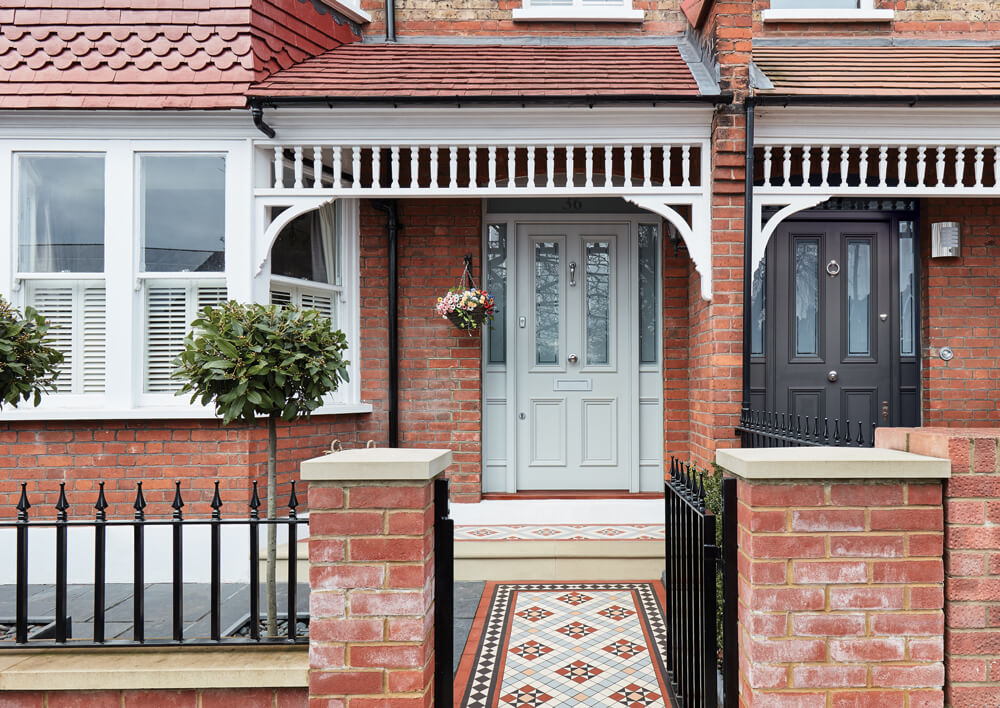 Period Home Lighting Options
The lighting you choose will depend on the style of your property. If you live in a home that has large rooms with high ceilings, you can afford to go for expansive pendant styles such as chandeliers. Even a contemporary twist on an original design can look amazing in a period home that's been updated.
If your home has low ceilings, think about low-level lighting; lighting integrated into stair treads can look modern and give your hallway a warm, welcoming glow. Think about using table lamps to illuminate your hallway or go for space-saving wall lamps. Consider the style of your interior when choosing your lighting and remember, contemporary styles in an updated home can look great juxtaposed with original features such as plasterwork, cornicing and tiling.
Colour Choices
To help rooms feel larger, lighter and brighter, go for pale paint colours. Cornflower blue and white is a great choice for Georgian hallways while original Victorian dark wood features can look fabulous painted cream or white. If you go for bright white walls, add interest and depth by painting cornices, mouldings and skirting boards in off whites or other neutrals.
Mirrors and Reflective Materials
Using mirrors is the single most effective way to bring light into your home. Reflect light by strategically placing mirrors in dark corners, use gloss paint on the woodwork and incorporate glass into your décor. A glass staircase is a great way to allow light to flow throughout the home and travel from an upper floor which may be lighter, down to a lower floor that may not get a lot of sunlight.
If you want to update your period home, request our free brochure today.