Your front door makes an important statement about your home. As well as enhancing its kerb appeal it can protect and insulate your property. At London Door Company, our designers and locksmiths believe period front doors can benefit from modern security systems without losing any of their charm and elegance. Which is why they work together to achieve a period aesthetic without compromising on either security or energy-efficiency.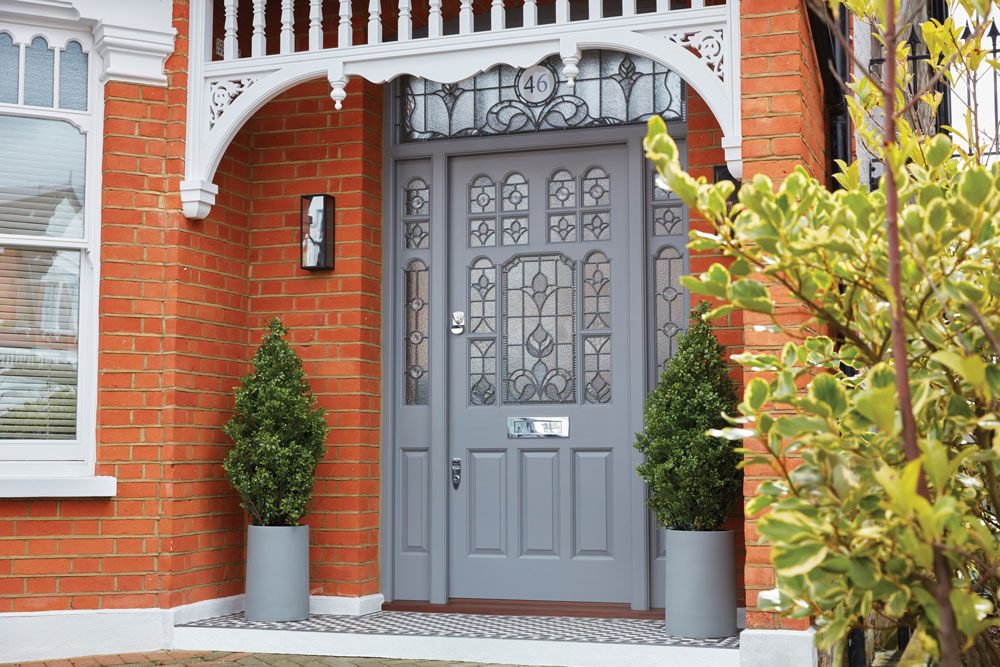 If you have an original door from the Georgian or Victorian era, it probably won't be effective in protecting your home from either intruders or the elements. Original doors were often made from softwood such as pine, so if yours hasn't been properly maintained over the years, it will be showing its age in wear and tear. Equally, old-style hinges, deadbolts, screws and locks were often ill-fitting and made from low-quality materials that wouldn't be considered fit for purpose in the 21st century. This combination of age and wear make it easier for thieves to break-in.
Reasons to replace your period front doors
Our front doors are designed to meet your exact requirements, and each one will match the period and character of your home, incorporating all of the benefits of modern materials and technology.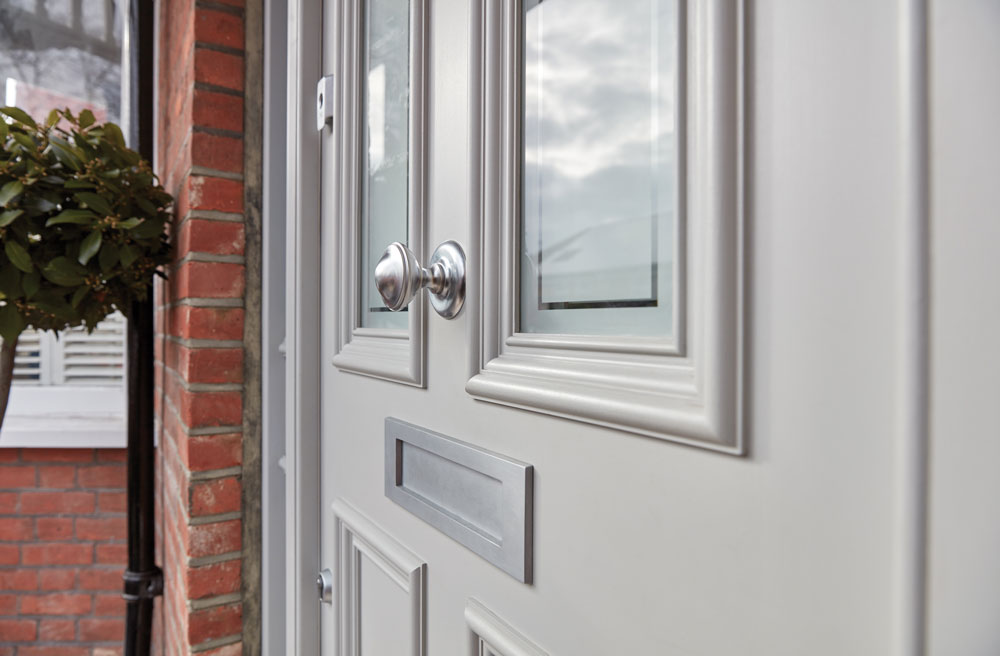 Beautiful, Durable Wood
If your period front door is showing its age or rotting in places, it will be an easy target for intruders. Each of our front doors is made from high-quality Accoya®, a natural, sustainable timber that is famous for its strength, durability and natural good looks. It's so weatherproof that it's sometimes chosen as a building material for structures that may be exposed to, or submerged in water. Once painted, it can be easily maintained by giving it a quick wipe with a damp cloth.
Accoya can be used to make doors of all heights, widths and thicknesses, even if you have a non-standard sized doorway. Many of our period front doors are also designed with metal plates built into the lower panels, increasing the door's strength.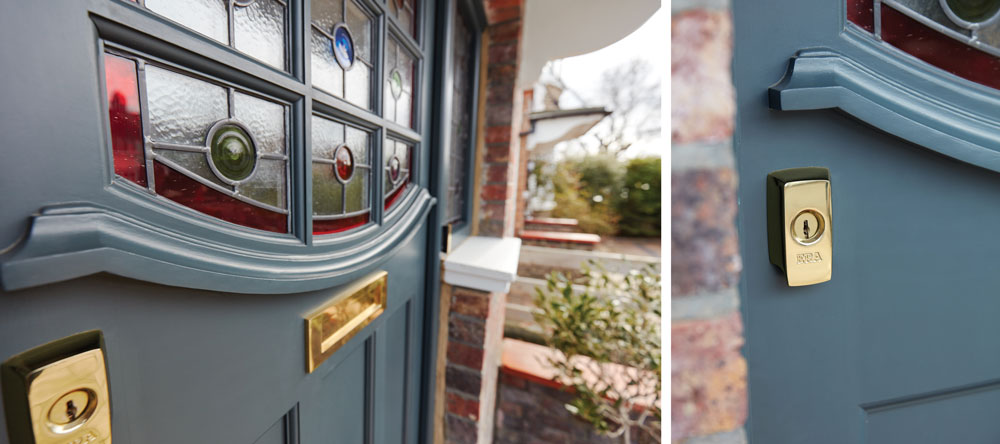 Strengthened Glazing
As well as thick, solid wooden doors, we consider the glazing that you might want to include. We use toughened and strengthened glazing in your period front doors, French windows and Patio doors. Our glaziers can recreate authentic designs using a range of traditional techniques including stained glass – this is combined with modern technology, making your glazing both energy-efficient and intruder proof.
State-of-the-art Locking Systems
We use state-of-the-art locking systems to make sure that your home is as secure as possible. We can build in bars, bolts and support structures to strengthen the body of your door as well as high-end locks to suit your everyday needs. The millimetre perfect fit of your door also enhances its strength and security making it difficult for anyone to open it, except you.
Mortice locks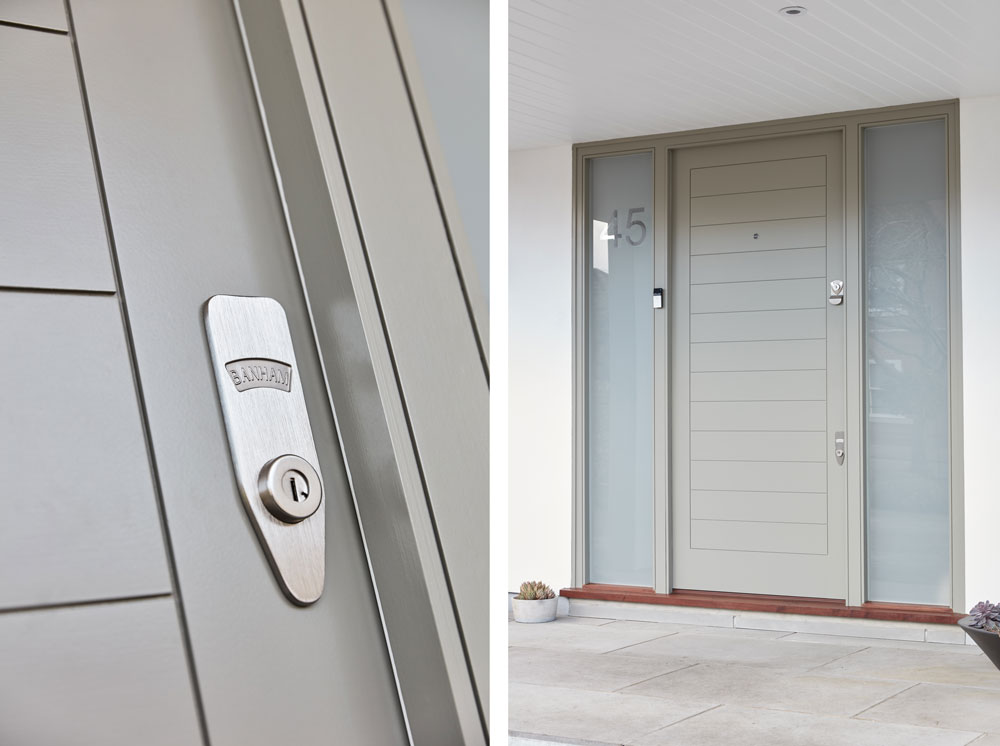 A mortice lock is one that is fitted inside the edge of the door. They are difficult to break into as most of the locking mechanism is contained inside the door frame. They are so efficient that some insurance companies even stipulate that a home must use a mortice lock in order to comply with the terms of the policy. Mortice locks are an aesthetically pleasing option as less of the locking mechanism is visible.
Deadlocks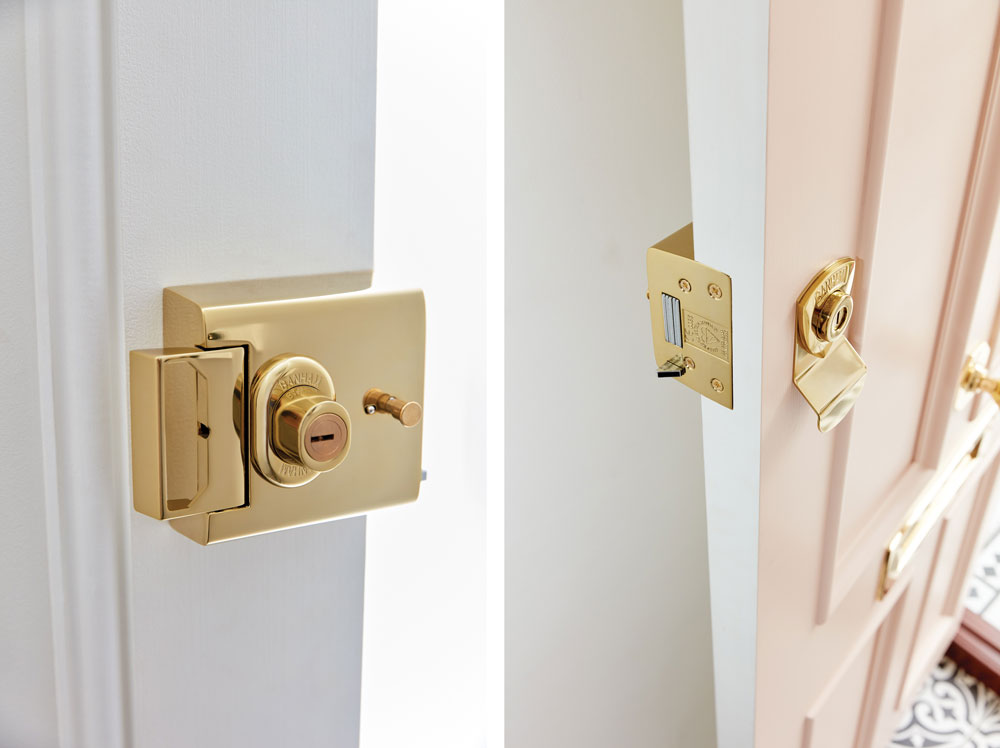 Deadlocks or deadbolts are extremely secure locking systems. Because they are manually operated using a key, it requires a bit of force to pry back the bars holding the door shut. When a deadlock is unlocked, it is held in the withdrawn position. These are often the preferred locking systems for homes or apartment blocks where there are lots of people because they are easier to unlock in emergency situations such as a fire.
Additional Security Options
You can enhance the security of your period front doors with spy holes, door chains and bars. Each element of security is carefully designed so that it is in keeping with the style of your door. External parts are finished in a choice of materials including brass and chrome. We can advise on the best ones for you based on your individual requirements.
For more information about how to enhance the security of your home with a London Door, contact us on 0845646 0690 or request a free design consultation today.