If you have a period property, chances are you have a period front door in keeping with your home's architectural charm. If it's original, it may not be as effective as a modern door. With winter fast approaching, now's the time to upgrade to a period front door that has the authentic character of the original but with modern-day features that will keep your home safe, secure and warm.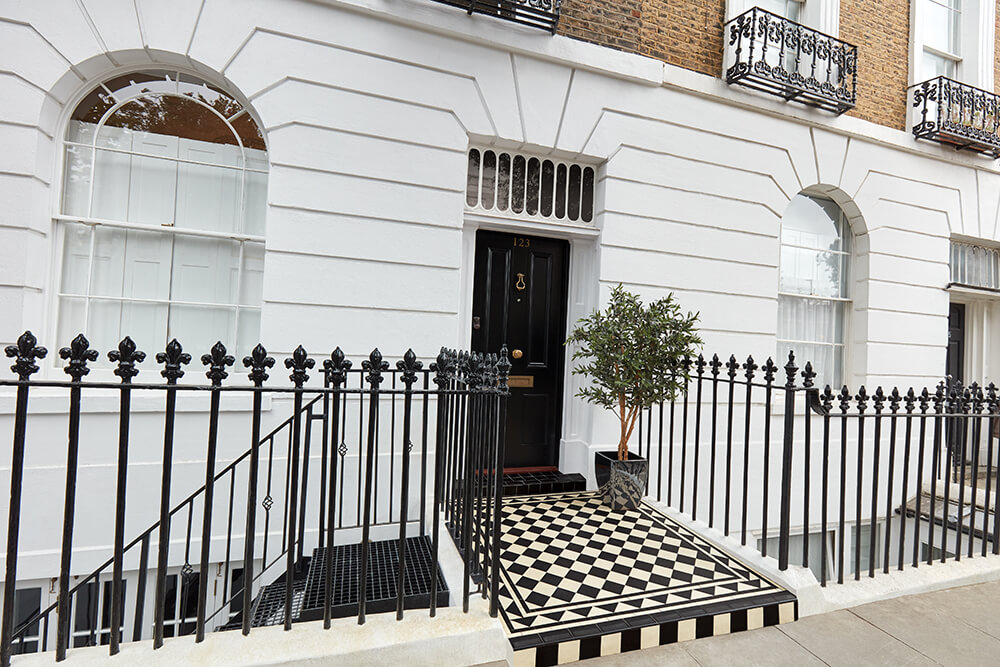 Your Georgian Home
Georgian homes were built during the 18th century and are easily identifiable as they are often very symmetrical with flat fronted facades. The door is usually set centrally with windows at either side. Georgian front doors were often large, solid and stately-looking, painted in rich glossy shades of green, red and black and adorned with ornate brass door furniture. At London Door Company, you'll find a selection of Georgian door designs that can be hand-crafted to recreate the original style.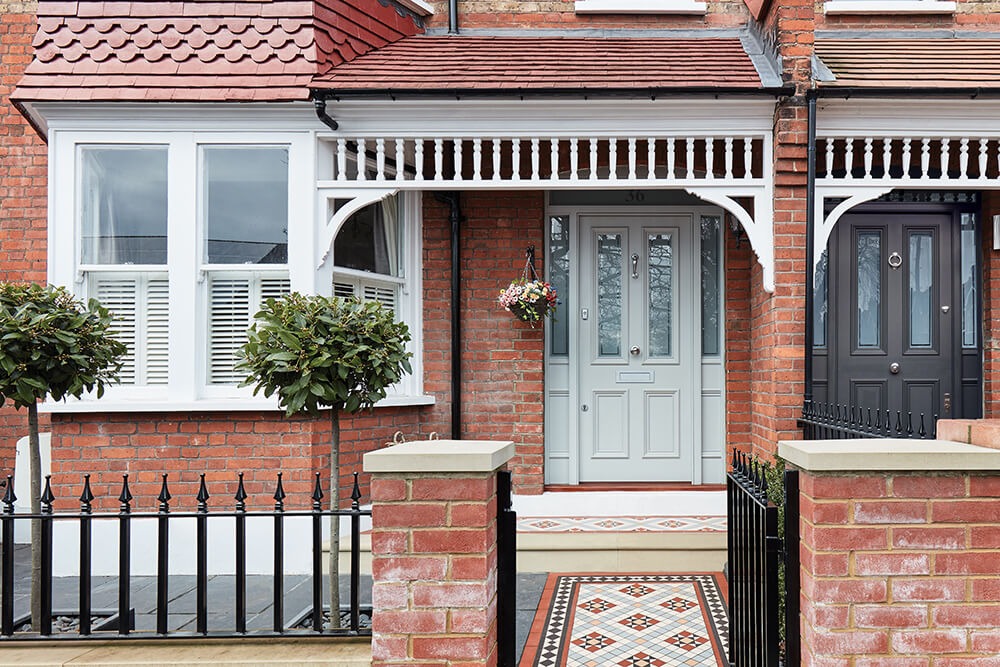 Victorian Properties
Victorian homes were built during the 19th century often of red brick. Many had large and imposing bay windows on the lower floors and featured a gothic architectural style that's more ornamental than its Georgian predecessors. A Victorian front door is a grand affair as many people in this period would showcase their wealth and standing in the community by designing elaborate front doors – often with intricate stained glass panels and sidelights. Because the Victorians understood the power of kerb appeal, porches and doorsteps had colourful, patterned tiling which was often reflected in the paintwork of the door.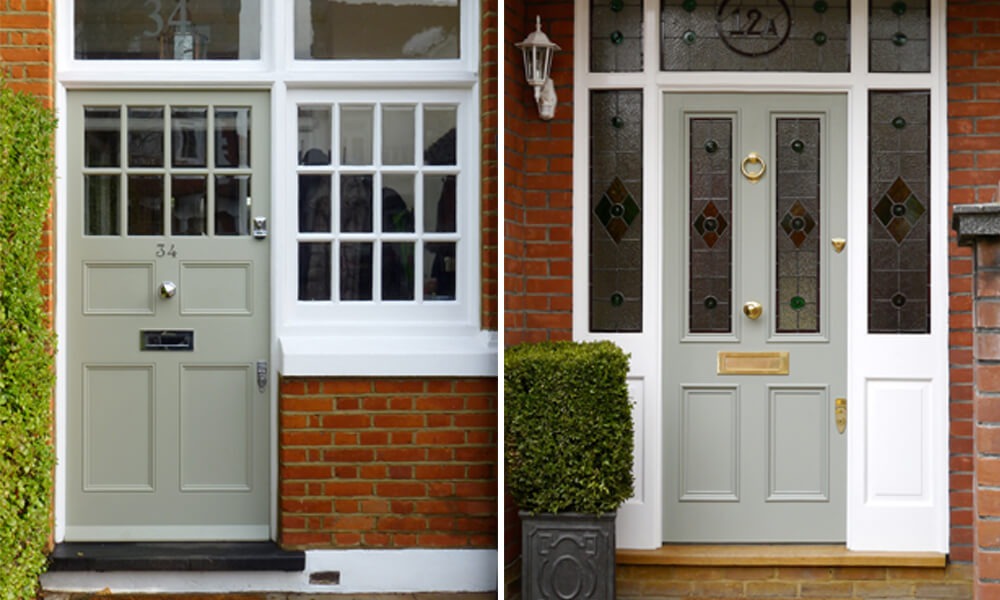 Your Edwardian Home
Edwardian homes were built in the brief period from 1901 – 1910 but homes made in the years just before 1920 also shared Edwardian characteristics. Many were square-fronted villa style homes in a semi-detached style with large windows and imposing front doors. Many had small front gardens and foliage around the front door. Stained glass is a common feature as the manufacture of glass was less expensive during this period than in previous times. Front doors from this period had raised panels and unfussy door furniture.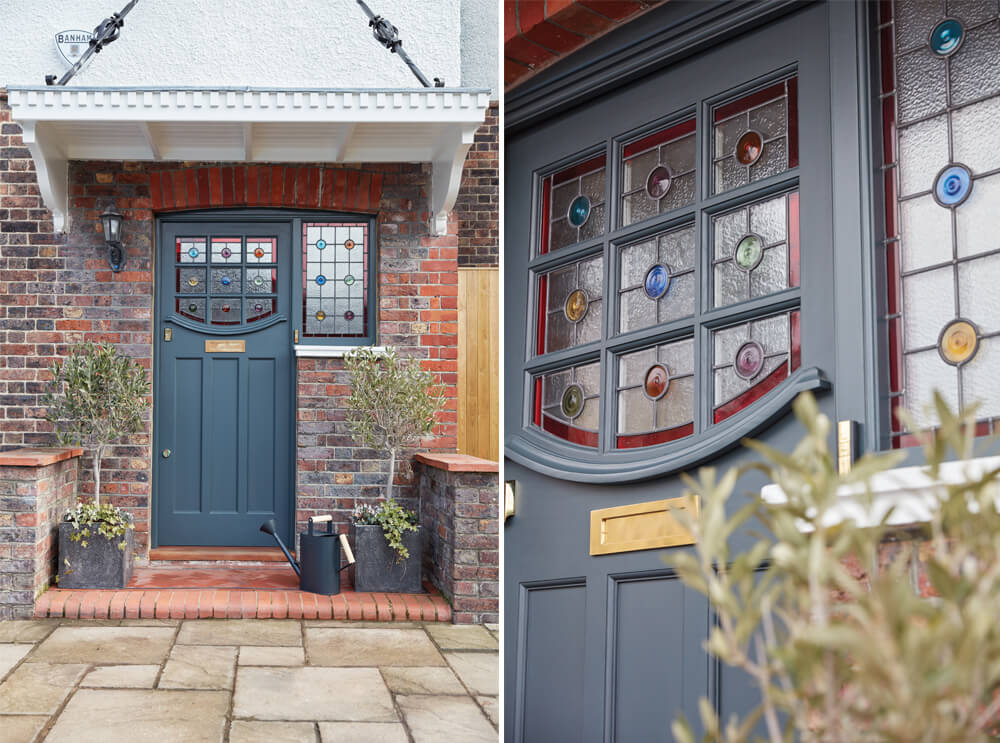 1930s Homes
The years between the wars saw a rise in homeownership and a boom in house building. The semi-detached property, a feature of many city suburbs, is typical of this era. Many had a single, large window to one side of the period front door, and were of brick construction. Doors were plainer with fewer panels and were symmetrical in style. Those with glazing often featured art deco designs such as the famous 'sunburst' glass panel. As sunbathing became more popular and art deco design flourished, we can see some quite modern details in period front doors from this era that are enjoying a revival today.
Choosing the Perfect Colour
At London Door Company, no door colour is in the shade. However, when it comes to historical accuracy, our research has revealed that black and red were popular choices for Georgian front doors and grey is the most selected shade for contemporary front doors. Surprisingly, the Victorians liked a brightly coloured front door as well as the range of heritage shades that are currently enjoying a revival.
You can choose a colour that perfectly suits your home and your creative tastes. Think about the exterior of your home and the colours that you'd like to enhance. Do you have beautiful tiling in your porch or colourful stained glass panels? Do you have greenery around your doorway or beautiful interior design that you'd like to reflect in the colour choice for your front door?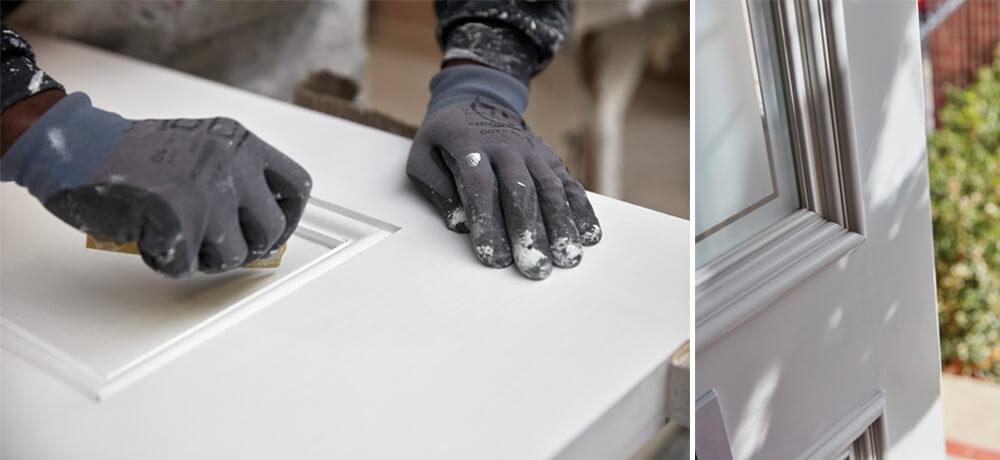 Our designers can help you to choose the perfect colour for your period front door from a range of over 80 exclusive shades. Our craftsmen then hand-paint your door for a perfect, seamless finish with no drips or brush marks. Painting your front door with a high-quality paint will not only make it look great, it will protect it from the elements. Once fitted, a beautifully painted London Door Company door rarely needs more maintenance than a quick wipe with a damp cloth. 
Door Furniture and Finish 
Once you've selected the design and colour of your new period front door, you can choose from our range of door furniture. Our designers are on hand to advise which styles and designs are best used on which doors. For example, contemporary doors look great with polished chrome or nickel door furniture in fluid minimal shapes. Large numerals can be set on the brickwork or inside fanlights to keep the front door free of furniture. In the meantime, Georgian doors look great with burnished brass or polished brass door furniture with intricate detailing, and Victorian front doors benefit from ornate elegance in a range of finishes depending on the colour you choose.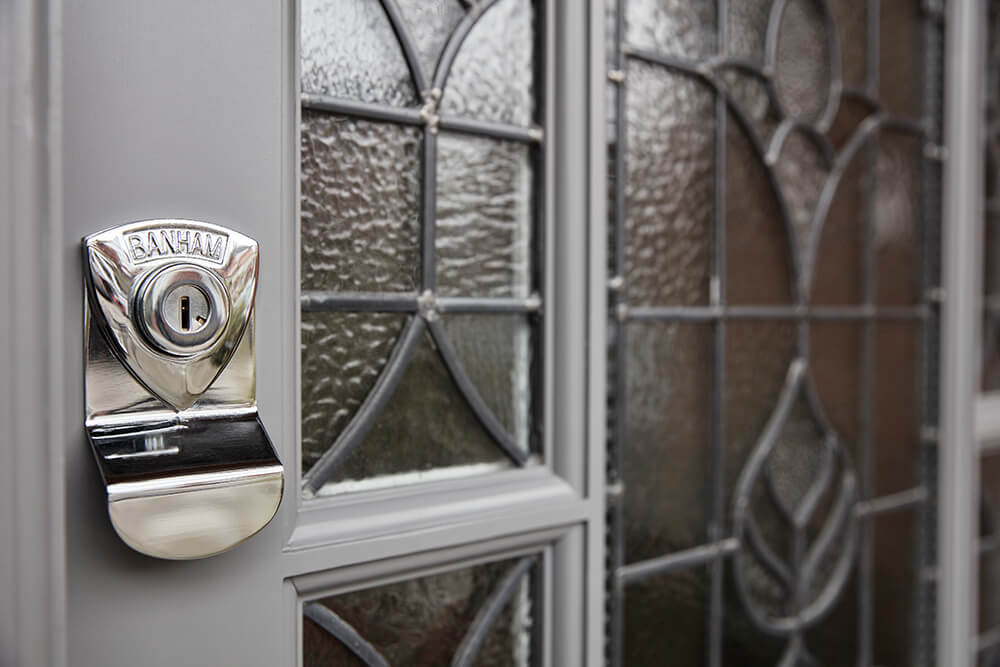 Glazing
Period doorways often had some kind of glazing whether it was in the door itself, a fanlight or a sidelight. Remember, electric lighting wasn't prevalent in homes until the first years of the 20th century, so glazing let natural daylight into dark hallways. Today, you can choose beautifully designed glass featuring authentic designs from the period but incorporating modern features such as strengthened, frosted or opaque for additional security and privacy. At London Door Company, our skilled glaziers can restore the glass in your period front door or recreate original glazing. If you're looking for something totally fresh yet sympathetic to the style of your home, we can create a bespoke design that will enhance existing features such as surrounding windows, shapes and details.
For more information on selecting the best period front door for your property, call or request a brochure today.