If you want a front door that not only looks incredible but has all the technical features and craftsmanship that will ensure your door will stand the test of time, London Door Company and our meticulous design service can help you with your project.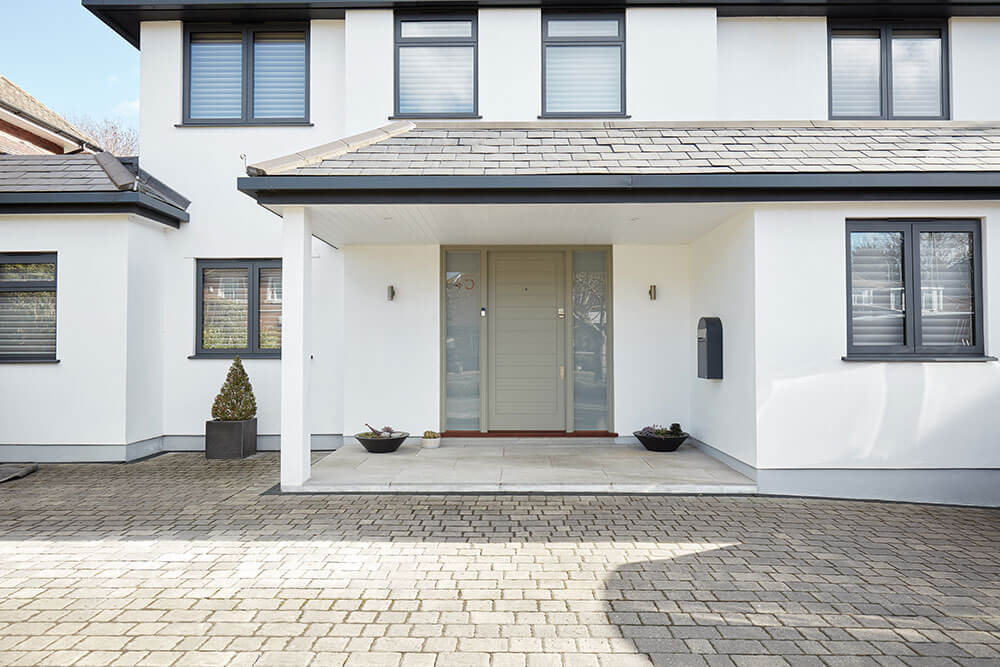 London Door Company have been specialist makers for over 30 years and as well as offering an impeccable client-focused design service, many of the doors we made for customers in the early years still look as good as new today.
A front door is essential to every home but what is often overlooked is its purpose as a decorative feature. A well-designed front door can dramatically improve the kerb appeal of every home and add thousands to its value in the process. Beautifully crafted, hand-finished doors are available in a range of styles to suit homes from any period.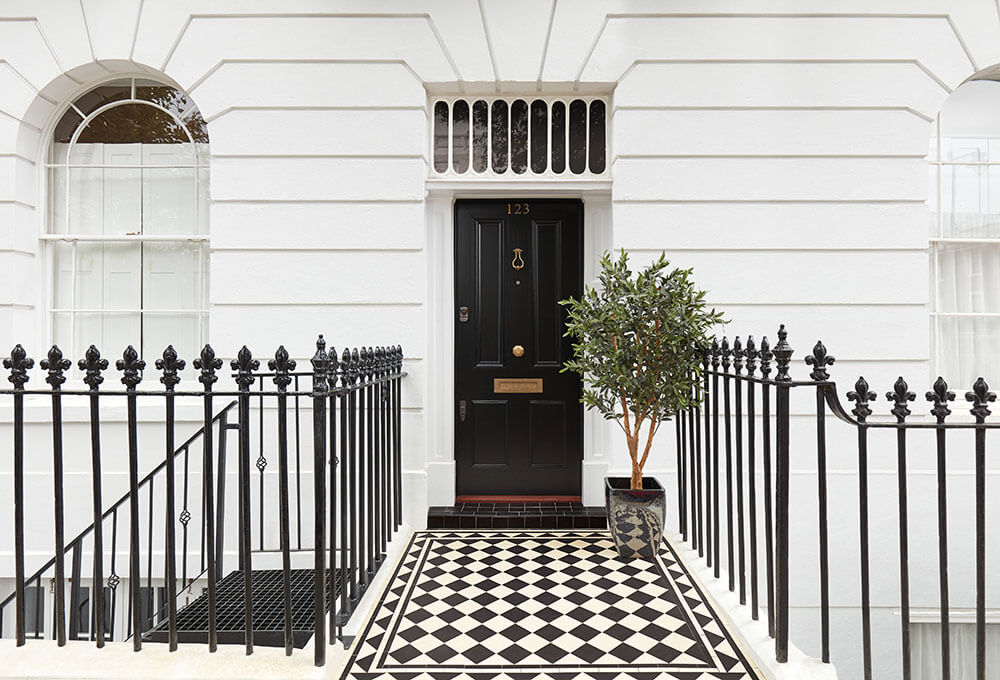 Authentic Victorian and Georgian doors are as substantial and robust as their centuries-old counterparts but where London Door Company have the edge is in the millimetre-perfect fit and advanced manufacturing that includes kick-plates, structural details and security systems that make the door draught-proof, soundproof and intruder-proof.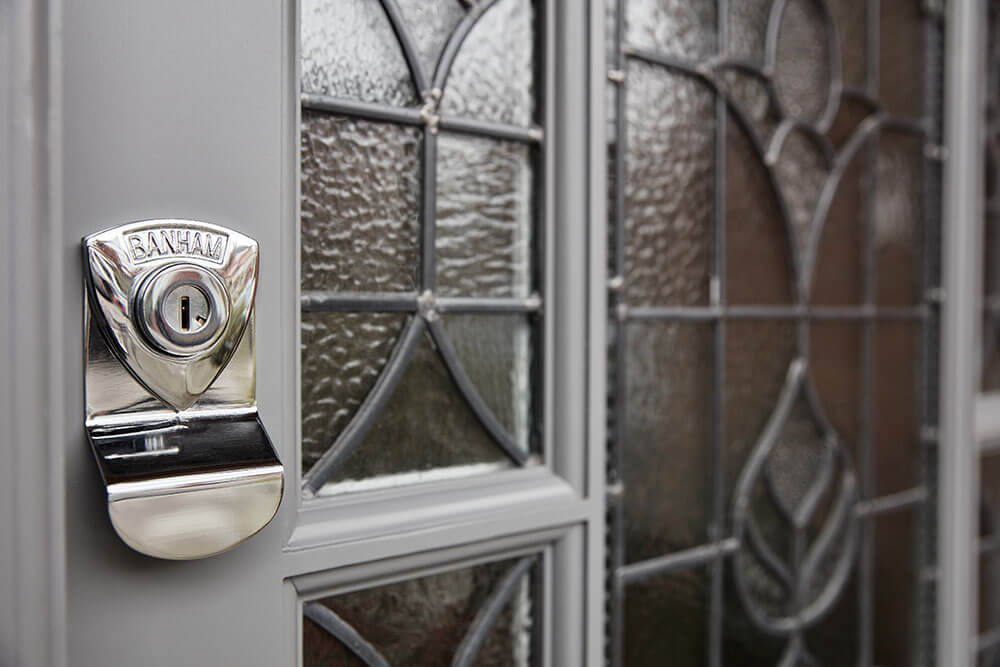 Considering Every Detail in Pursuit of Perfection
Virtually every door London Door Company make today is made out of Accoya®. This is a natural, sustainable wood that has been modified during a process called acetylation to make it incredibly strong and rot-resistant. This durability makes Accoya® an attractive choice for doors that might be exposed to the elements and the environmental effects of a city centre. The hand-painted finish using superior quality paint also gives every door another level of protection and ensures that it only needs an occasional wipe with a damp cloth to remain looking as good as new for many years.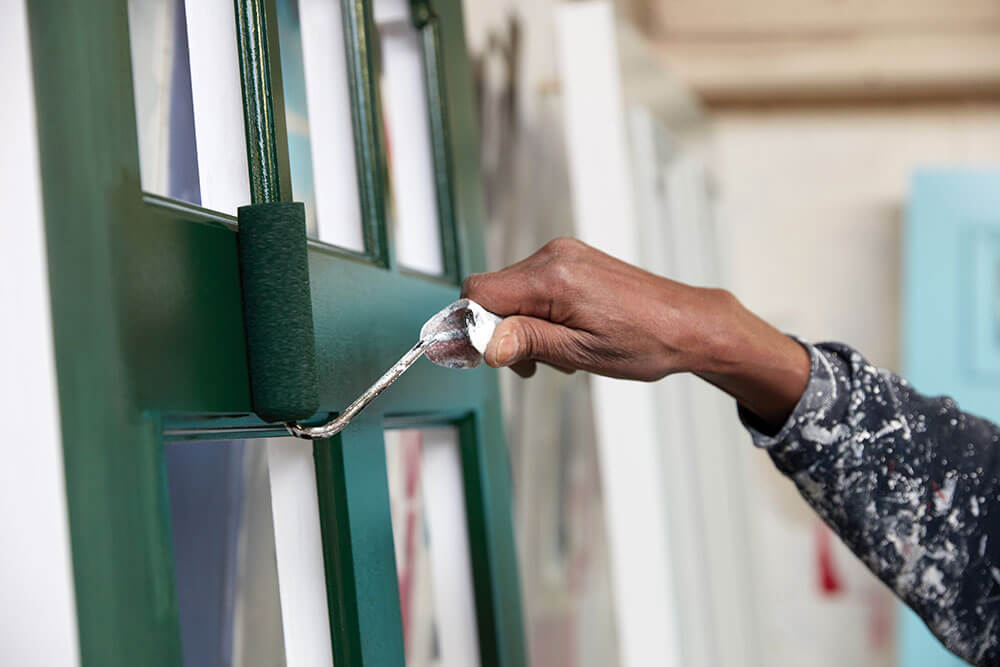 London Door Company glaziers can also refurbish or recreate authentic glass door panels, fanlights and sidelights. Glazing in a door is essential if you want a flow of natural light into your home. We offer a range of options such as stained glass for dramatic impact, opaque glass for privacy and toughened glass for additional security.
From its hand-painted finish in one of over 80 colours to the nuts, bolts, locks and letterbox, every detail of your door is considered. Every door is uniquely designed to meet your individual specifications and made to fit your home perfectly. Every aspect is entirely bespoke to create an entry that is truly special.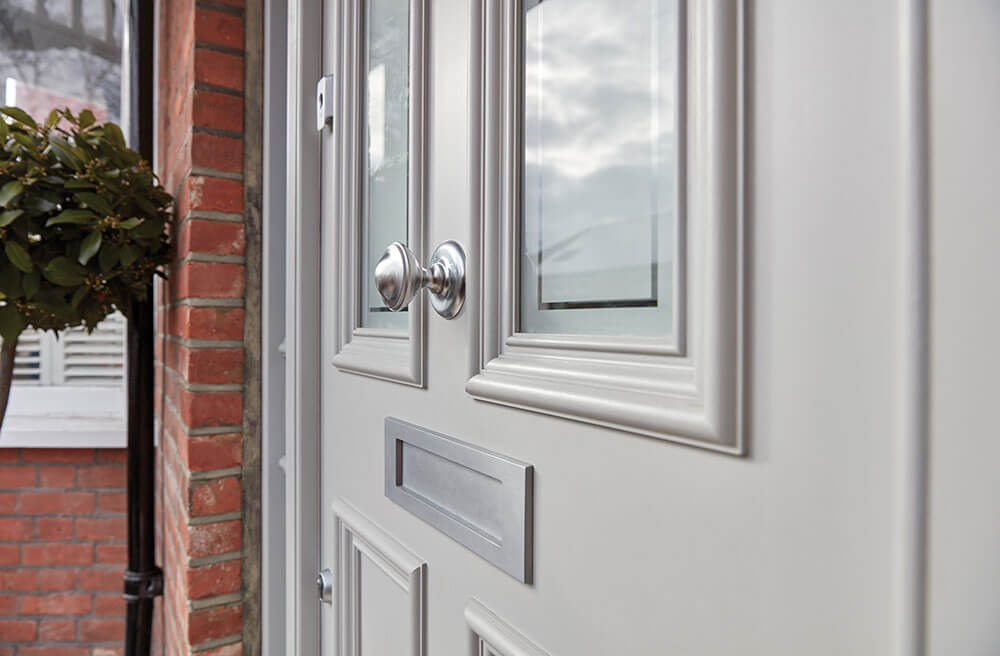 Free Design Consultation
We are still able to offer Home Visits in the right circumstances. Our Designers and Surveyors will take extra hygiene precautions and will be following social distancing protocols, and obviously will not be allowed to make any visits if they have displayed any symptoms of Covid-19. We would also stress that if you have travelled back from a high-risk area or are displaying any symptoms, please do not ask us to make a Home Visit until after the required quarantine period.
To find out more, why not request our free brochure or contact us to book your free design consultation today.